Every once in a while, you just need a good drink and this Brazilian Limeade is exactly that. It is full of amazing flavor, and only takes a few minutes to make. You are going to love how easy and delicious this drink is. It's also alcohol free, so drink up.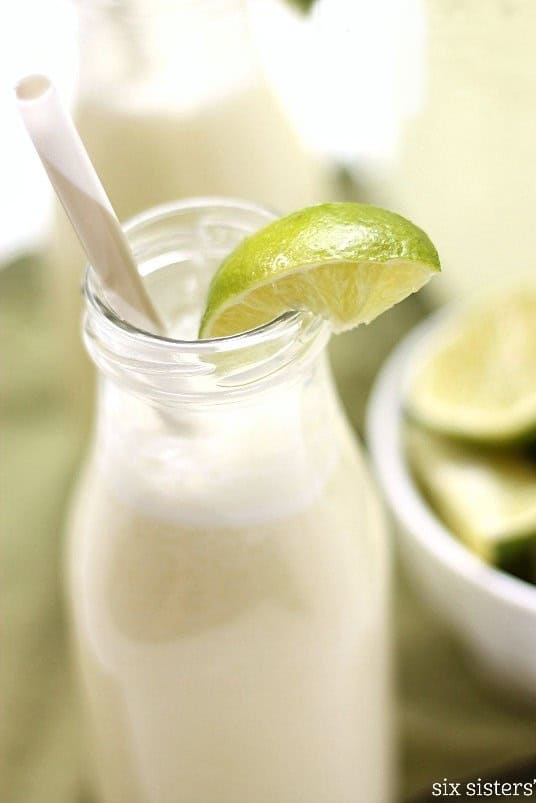 This Brazilian Limeade is the perfect tart drink to help cool you down in the summer. I would literally drink my calories every day if I could get away with it. I love fruity drinks and fizzy drinks, and really anything that isn't zero calorie water
Or to even get you through a long winter, you can sip it and dream of a warmer place.
This Brazilian Limeade is full of amazing fruity flavor, and is nonalcoholic, so it's perfect for kids as well.
We serve this on New Years Eve, birthday parties, summer bbq's, or just days I need one. Sometimes you just need a Brazilian Limeade, and we have got you covered.
It also requires only six ingredients (two of them are water and ice, so really only 4).
Top off this Brazilian Limeade:
I love topping off my drinks with a little whipped cream and some garnish. This is one of my favorite drinks to top off with whipped cream because it gets a little creamy, and the flavor is extraordinary.
Here are a few other things we like to top them with:
-Lime slice
-Coconut Shreds
-Cool Whip
-Sugared Rim
-Marchino Cherries