A cool, refreshing drink that's perfect for the heat of the summer. Our copycat lemonberry slush is tart and sweet and tastes just like the original.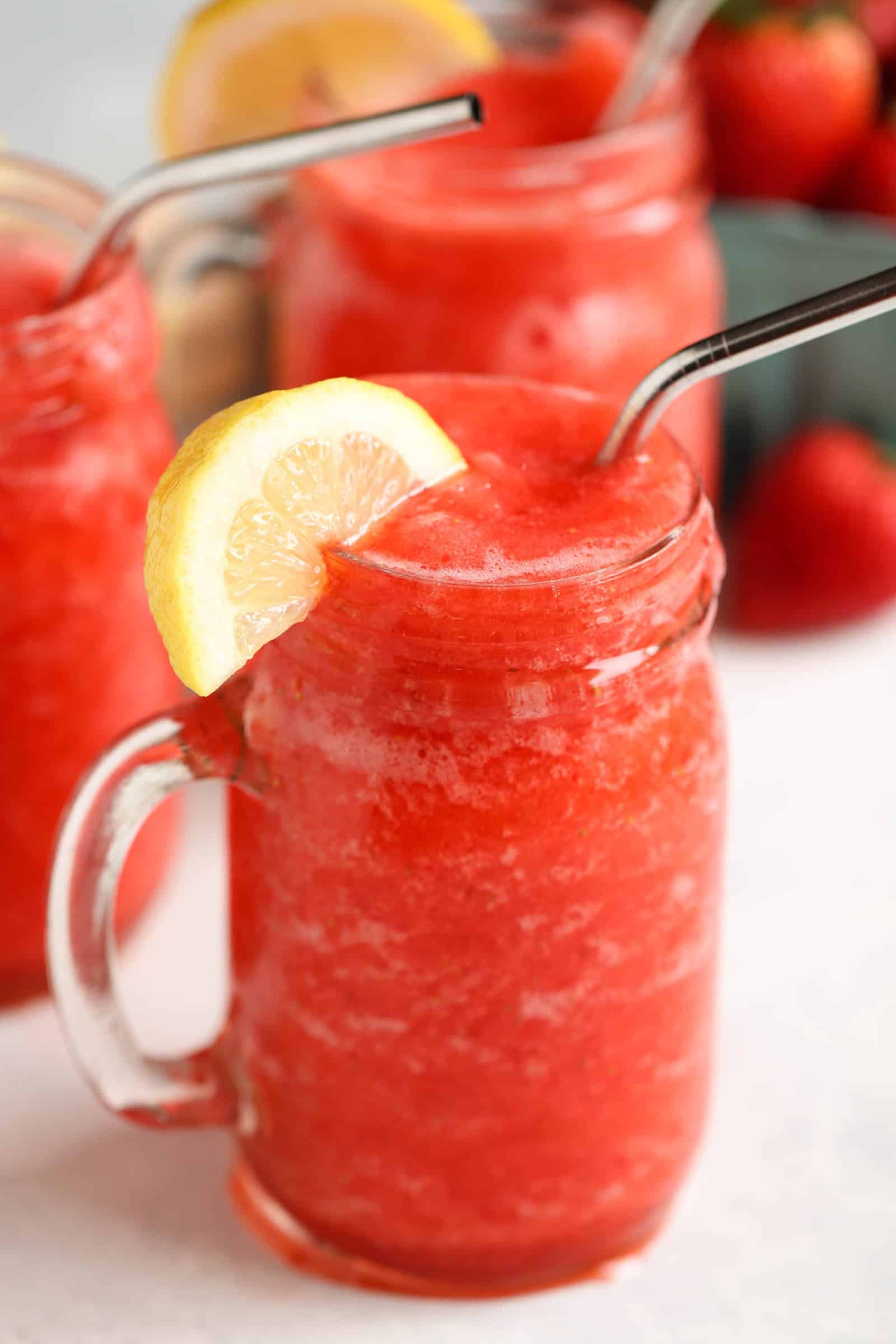 There's nothing I love more in the heat of the summer than a cool, refreshing drink. This Lemonberry slush is a copycat of my favorite Sonic drink. It's sweet, tart, and perfectly icy for days when the weather is hot.
During high school, I would always hit up Sonic's happy hour for half price drinks on my way to work to grab a slush before heading out to referee or umpire in the blazing sun. Almost every single time, I would order their Lemonberry Slush.
Now that I'm really pregnant during the heat of the summer this year and the nearest Sonic is over an hour away, I've had to learn how to make it at home.
5 Simple Ingredients
It's just a few simple ingredients, but thrown together with some ice – it's perfectly sweet, with just the right amount of tanginess that you expect from a summer drink.
For this recipe, all you need are these 5 ingredients: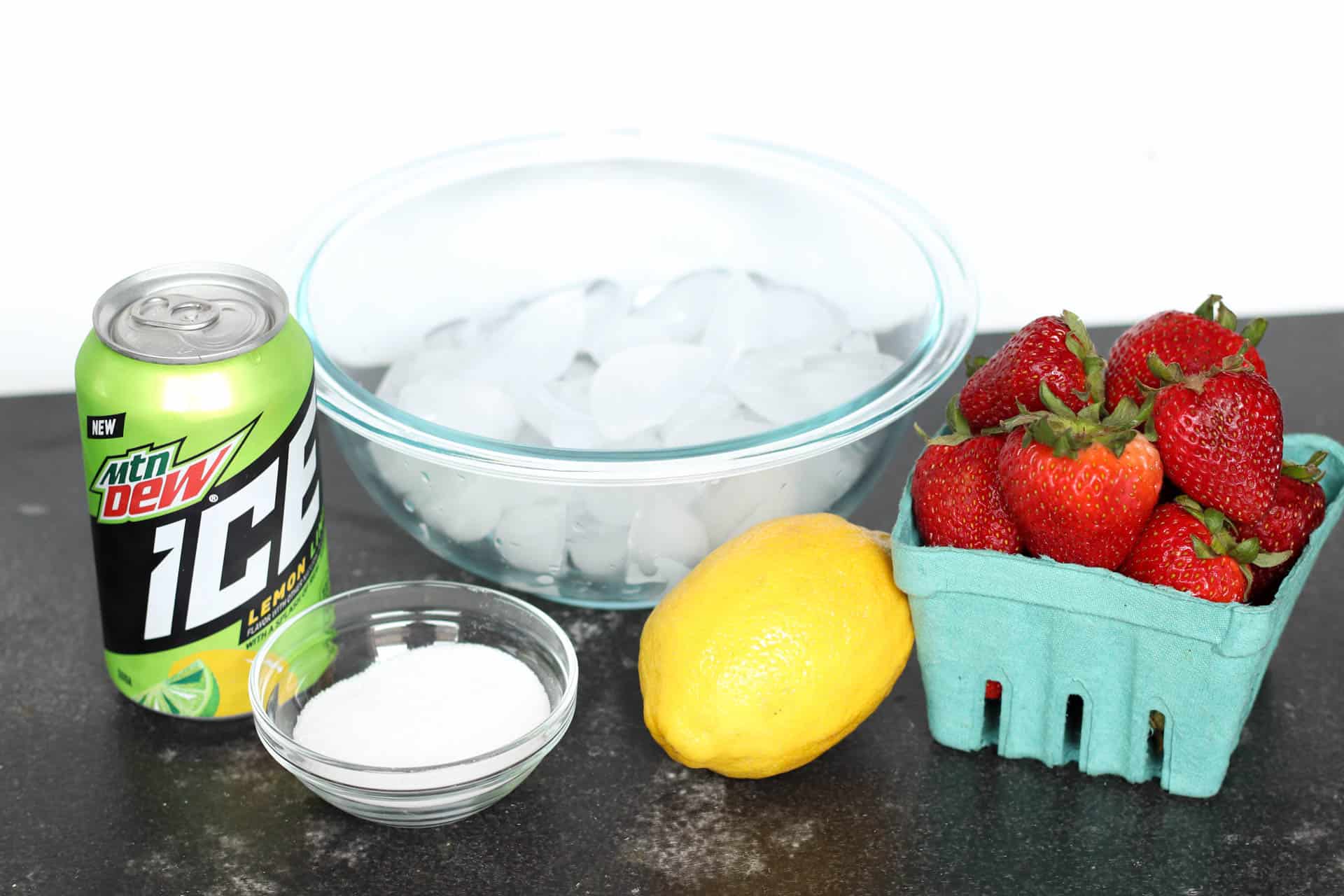 Lemon-lime flavored soda (I used a lemon-lime Mountain Dew for a little afternoon pick me up, but you could use Sprite or whatever brand you prefer – with or without calories)
Lemon juice (I think fresh is best, but you could easily use store-bought lemon juice, too)
Granulated sugar (you could omit this, I just added it for extra sweetness because I know Sonic's slushes are REALLY sweet)
Strawberries (I used fresh here, too, but you could easily use frozen strawberries for a thicker slush)
Ice cubes (more or less depending on how thick you want your slush to be – we usually use about 3 cups)
We serve them in these cute mason jar glasses with our favorite metal straws.