I am loving all the summer foods and drinks. This Strawberry Slush Drink, is by far, one of my favorites. It is so easy to make, and has the most amazing flavor.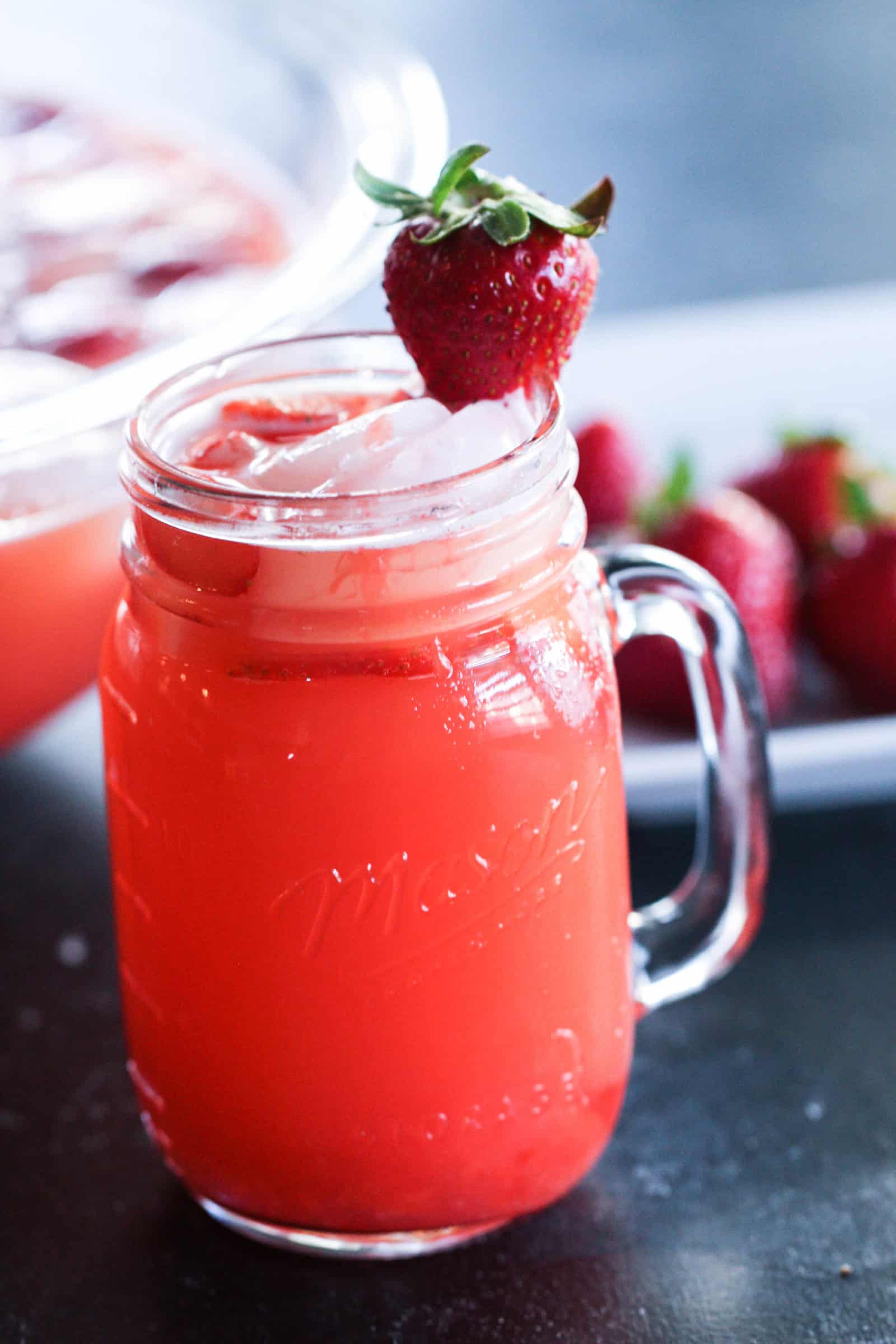 Hooray for summer. This Strawberry Slush Drink Recipe is the perfect drink for a hot summer's day or a summer BBQ. This is always a barbecue staple at our summer get togethers. It is so easy to make and it tastes amazing.
It only requires a few simple ingredients, and it's the best way to stay cool, all spring and summer long.
It is honestly the most refreshing drink of all time. It only requires a few simple ingredients, and has amazing flavor. If you are looking for a quick, simple, and delicious drink or slush recipe, this is the one you've been looking for.
It has so much strawberry flavor, and tastes absolutely amazing.
Would this slush freeze well into popsicles?
This recipe was made for drinking, however, if you are looking to preserve this, or if you have leftovers, you could definitely make it into popsicles, and it would taste just as fabulous.
The popsicles may lose a little bit of the carbonation of the Sprite, but they flavor of the lemon lime and strawberry would still be delicious.
If you don't have popsicle molds, you use plastic cups, with the wax lining, because they are easy to cut off, and don't stick to the popsicle when frozen.
These would make a delicious and refreshing, summer treat.