There is nothing better than a Cherry Limeade on a hot summer day. We love being able to make our own instead of hitting the Sonic Drive-In every time we are craving this refreshing drink.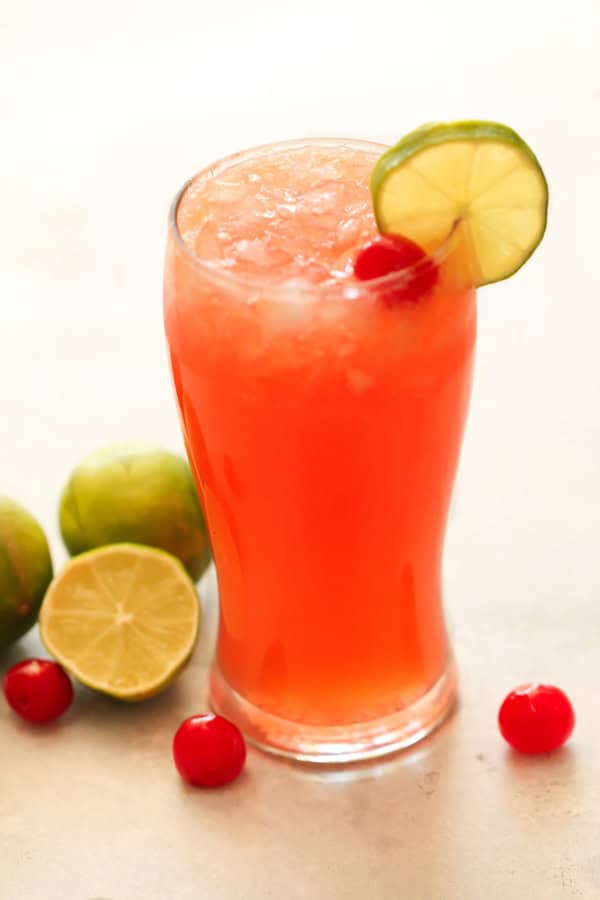 Sonic Drive In is a popular place near our home that has the best Cherry Limeade drinks. They have a daily happy hour (which I think is more like 2 hours) where you can get drinks at half off.
But knowing we can make our own copycat version has saved us a lot of time, travel, and money.
Our copycat recipe tastes so much like the real deal. We've served it to friends and they couldn't believe we made it ourselves.
If you've never had a cherry limeade, it's a combination of sweet and sour that goes together with every sip. It's very similar to a cherry lemonade, but has a kick of citrus added to it.
Our copycat cherry limeade is our most requested drink on a hot day. It's so refreshing. It's that perfect summer drink as you relax on your front porch in the evening.
How to make copycat Sonic Drive in cherry limeade:
4 simple ingredients are all you need for this refreshing cherry limeade. And in 5 short minutes you can enjoy the amazing flavor of this drink.
When making this cherry limeade, it's so important to have the perfect balance of cherry and lime to get the ideal cherry limeade taste.
We have perfected this recipe to accomplish that goal. We think you'll agree.
Start by stirring together the frozen limeade concentrate, lemon lime soda, and cherry juice from the maraschino cherry jar. We like to use Sprite for the lemon lime soda. Store brand lemon lime soda works great too.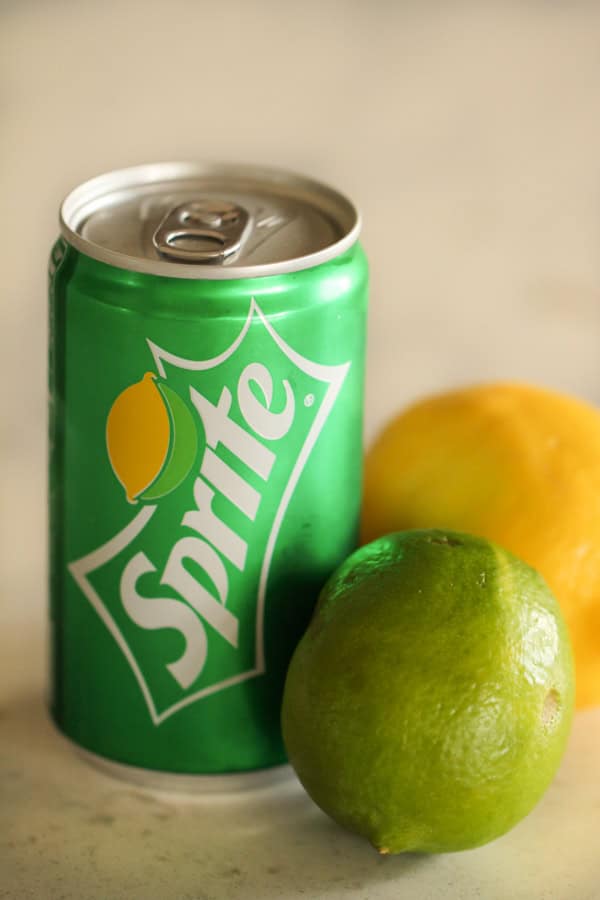 Any brand of maraschino cherries and juice are ideal for this cherry limeade. We grabbed Kroger brand at our local Smith's.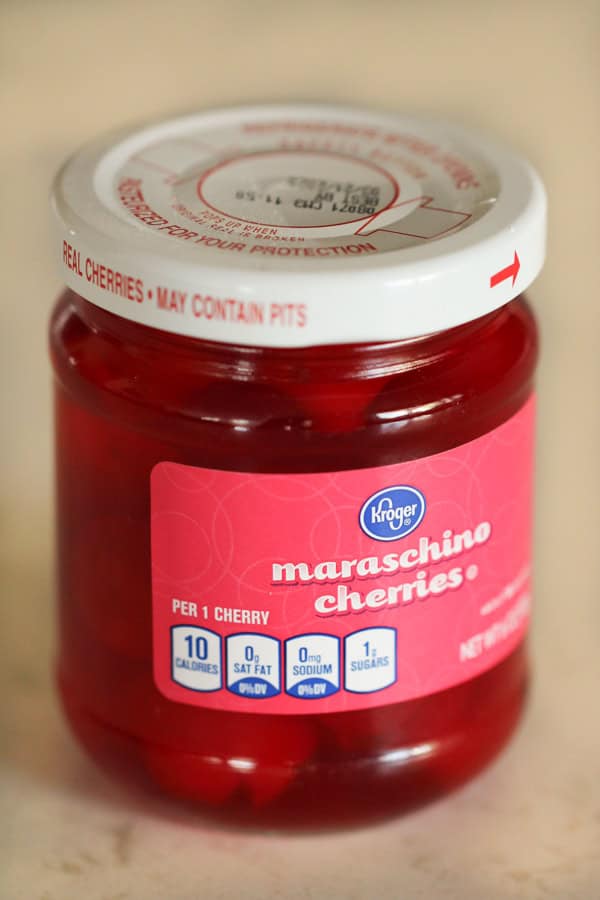 Pour mixture into 6 glasses and add crushed or mini ice cubes to each glass.
Top off with a fresh lime slice and 1-2 maraschino cherries.
Serve immediately.