These Butterfinger Blondies are so easy to make and full of amazing flavor. They only require a few simple ingredients and they melt in your mouth. You are going to love this delicious and simple dessert recipe, full of flavor and Butterfingers, in every bite.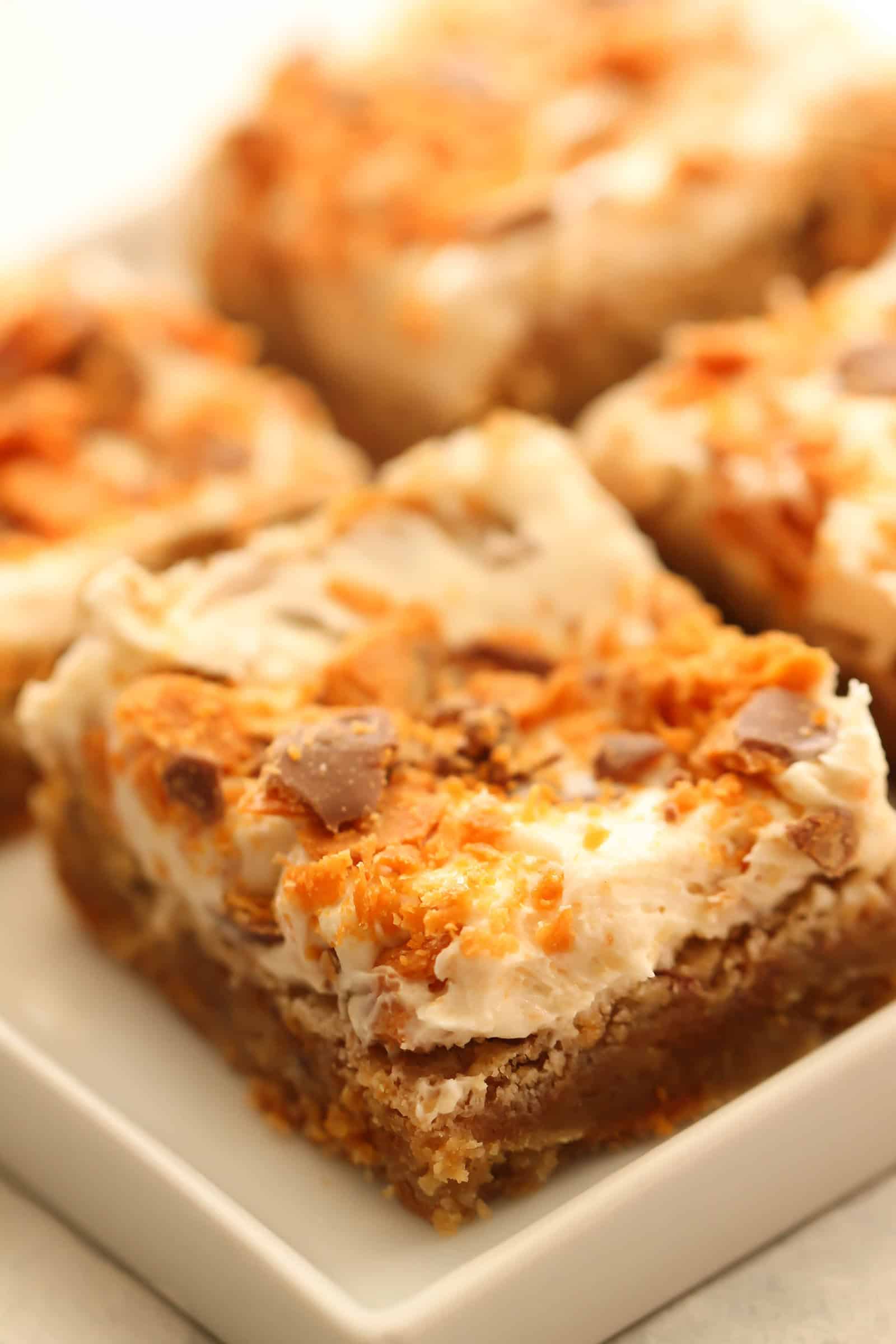 Thank you to Cookies and Cups for creating this amazing Butterfinger Blondies recipe!
Ever since Camille introduced me to her fabulous Cake Batter Blondies, I have been blondie crazy. These were simple and soooooo good.
If you are a Butterfinger fan, prepare to have your mind blown. These are so yummy, and taste better than the actual candy.
I didn't think it was possible either, but it truly is. The frosting on these is also the cherry on top. It is so smooth and creamy, and a little lighter than most frostings. You are not going to be disappointed.