Easy lasagna filled with spinach and an amazing combination of cheeses. It is so easy to make, tastes amazing and your family will love it!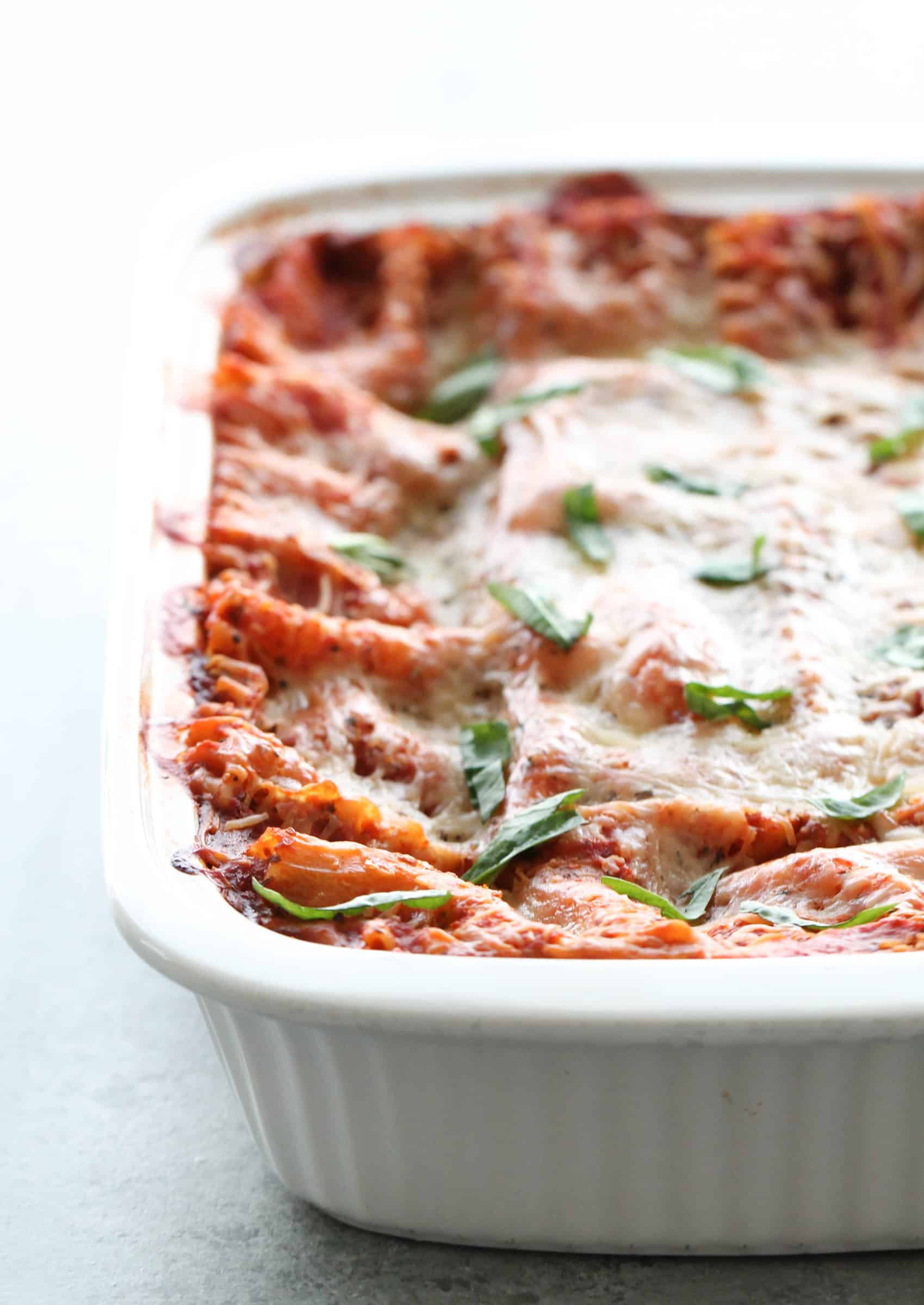 We have spent the last few weeks camping and traveling and I couldn't wait to come home and have a home cooked meal!  This Favorite Spinach and Cheese Lasagna was the first thing we cooked when we got home and it was absolutely amazing.  My entire family had seconds!
Ingredients needed to make this yummy Spinach and Cheese Lasagna:
16 ounces ricotta cheese
8 ounces cottage cheese
2 cups shredded Italian cheese blend
12 ounces baby spinach (thawed and drained dry)
2 eggs
½ teaspoon pepper
½ teaspoon salt
2 (25 ounce) jars pasta sauce
9 ounces oven ready lasagna noodles
12 slices Provolone cheese
2 cups shredded Mozzarella cheese
2 teaspoons fresh basil for garnish
⅓ cup grated parmesan cheese for garnish
How to make our Spinach and Cheese Lasagna:
Preheat the oven to 350 degrees F.
In a large mixing bowl, combine ricotta, cottage cheese, Italian blend cheese, spinach, eggs, salt and pepper until well combined. Spread half of one jar of marinara on the bottom of a 9×13-inch baking dish.
Top sauce with 5 lasagna noodles so all of the sauce is covered.
Spread half the cheese and spinach mixture over pasta and spread evenly. Place 6 slices of provolone cheese over the cheese and spinach mixture. Sprinkle on 1/2 cup mozzarella cheese.
Repeat layers.
Top with half a bottle of marinara.
Layer on 5 more lasagna noodles. Top with remaining marinara and top with remaining mozzarella cheese.
Cover with foil and bake for 60 minutes.
Remove from oven and remove foil.
Garnish with basil and parmesan cheese, if desired.