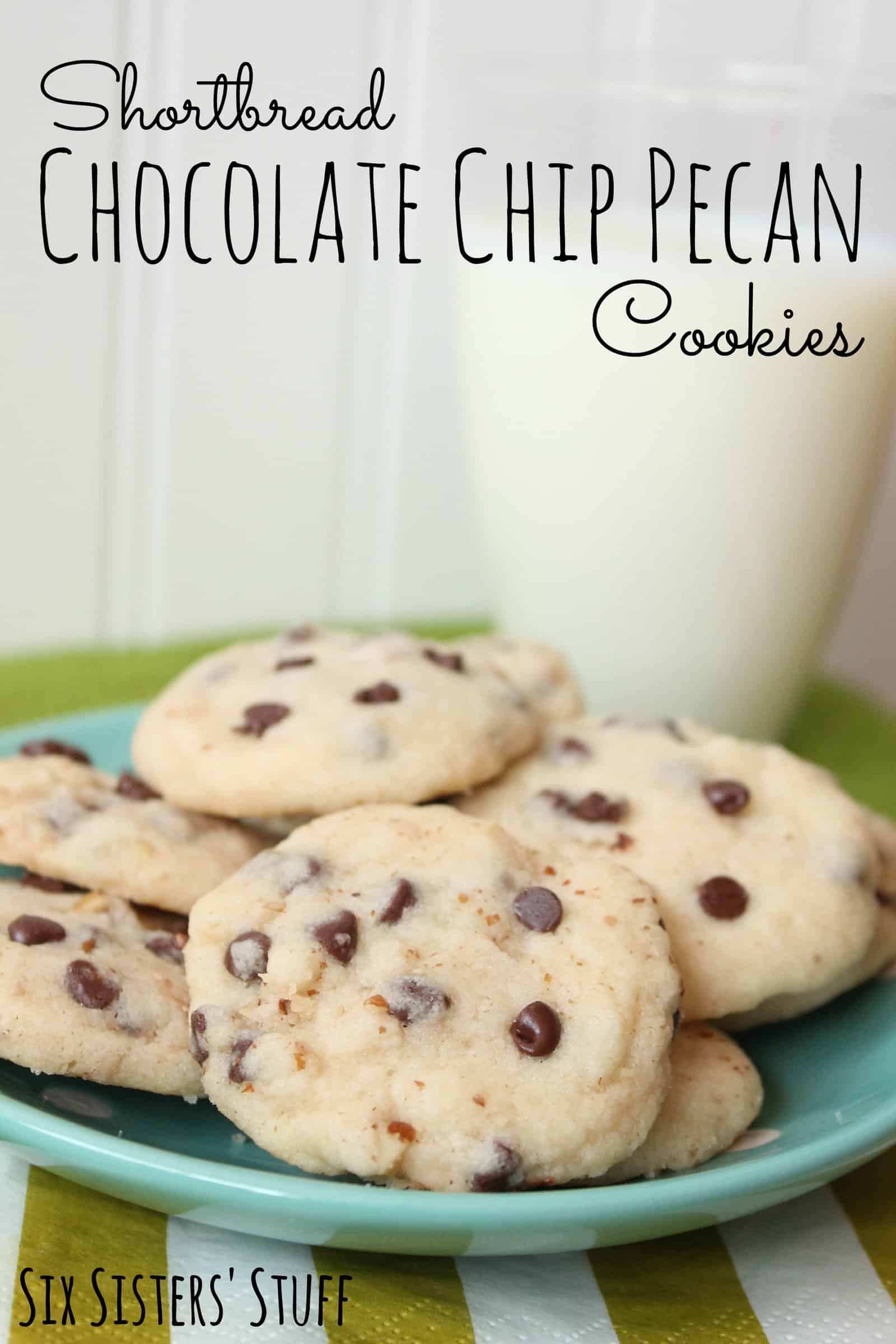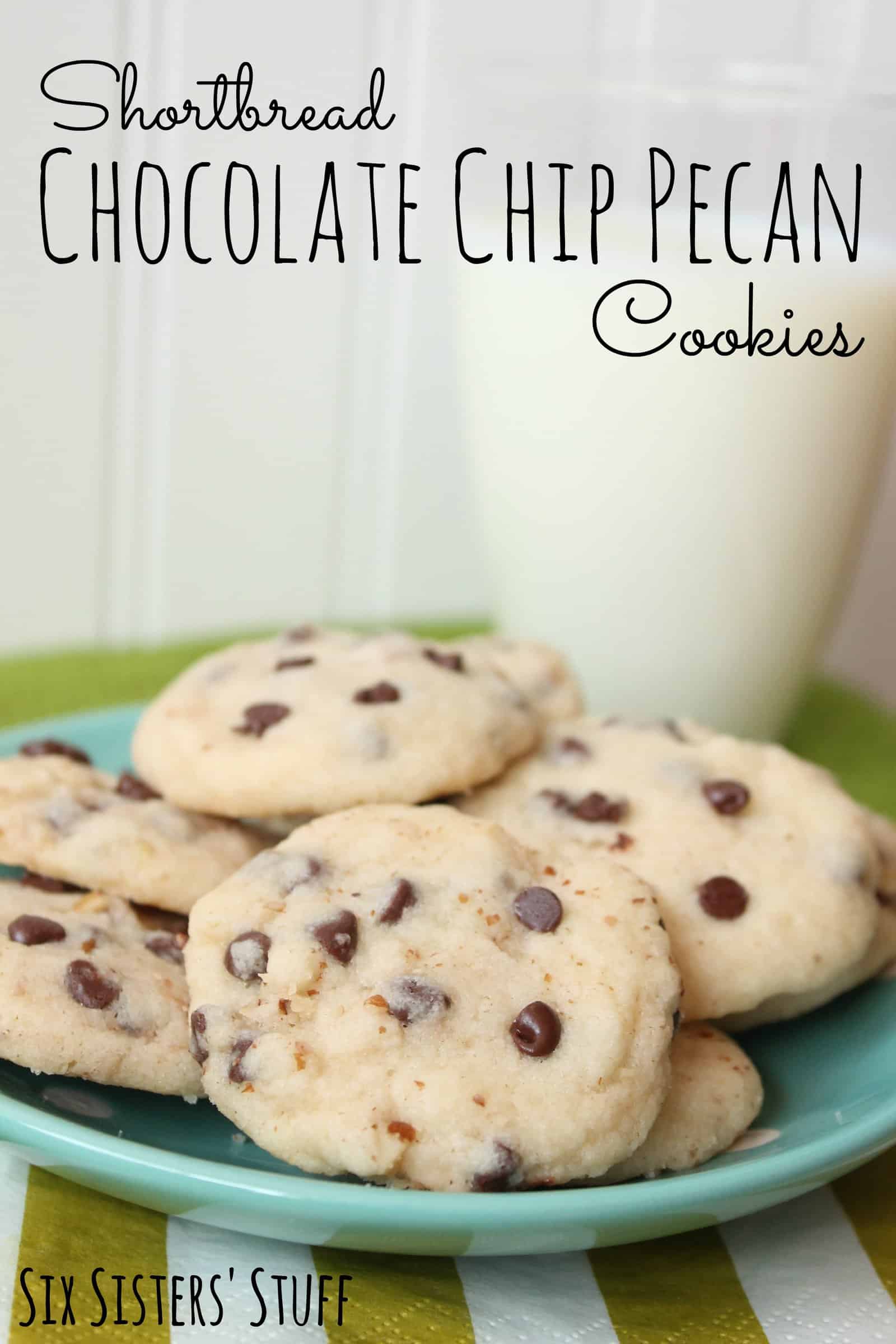 Our mom loves shortbread cookies! We have a bakery here that makes such good shortbread cookies, and our mom would sometimes bring up a box for us to share. I can't eat them without thinking of my mom (or sharing them with her haha). They don't taste like your regular chocolate chip cookies, but we love them! These are perfect if you're looking for a yummy treat to bring to a baby or wedding shower.
Ingredients:
1 cup softened unsalted butter
1/2 cup sugar
1 3/4 cup flour
1/2 teaspoon baking powder
1/4 teaspoon salt
3/4 cup semi sweet mini chocolate chips
1/2 cup chopped pecans
Directions: 
Preheat oven to 300 degrees. Mix softened butter and sugar together until light and fluffy. In a separate bowl, sift flour, baking powder, and salt together until mixed well. Slowly add dry ingredients into your butter and sugar mixture. Mix in chocolate chips and pecans. Roll dough into one inch balls and place on non-greased cookie sheet. flatten the dough balls just a little after placing them on the cookie sheet. Bake for 15 minutes. Enjoy!
Makes about 36 cookies
Adapted from All Recipes
Looking for other cookie recipes? Here are a few of my favorites!
Double Chocolate Brownie Cookies
Oatmeal M&M Cookies
Red Velvet Cream Cheese Cookies
Peanut Butter Chocolate Chunk Cookies
Gooey Butter Cookies
Be sure to check out our new Six Sisters' Store where you can find all our favorite kitchen and baking supplies, plus our cookbooks!