This Salsa Bechamel Recipe is the key to all your favorite sauces! So easy to make and you only need 5 ingredients!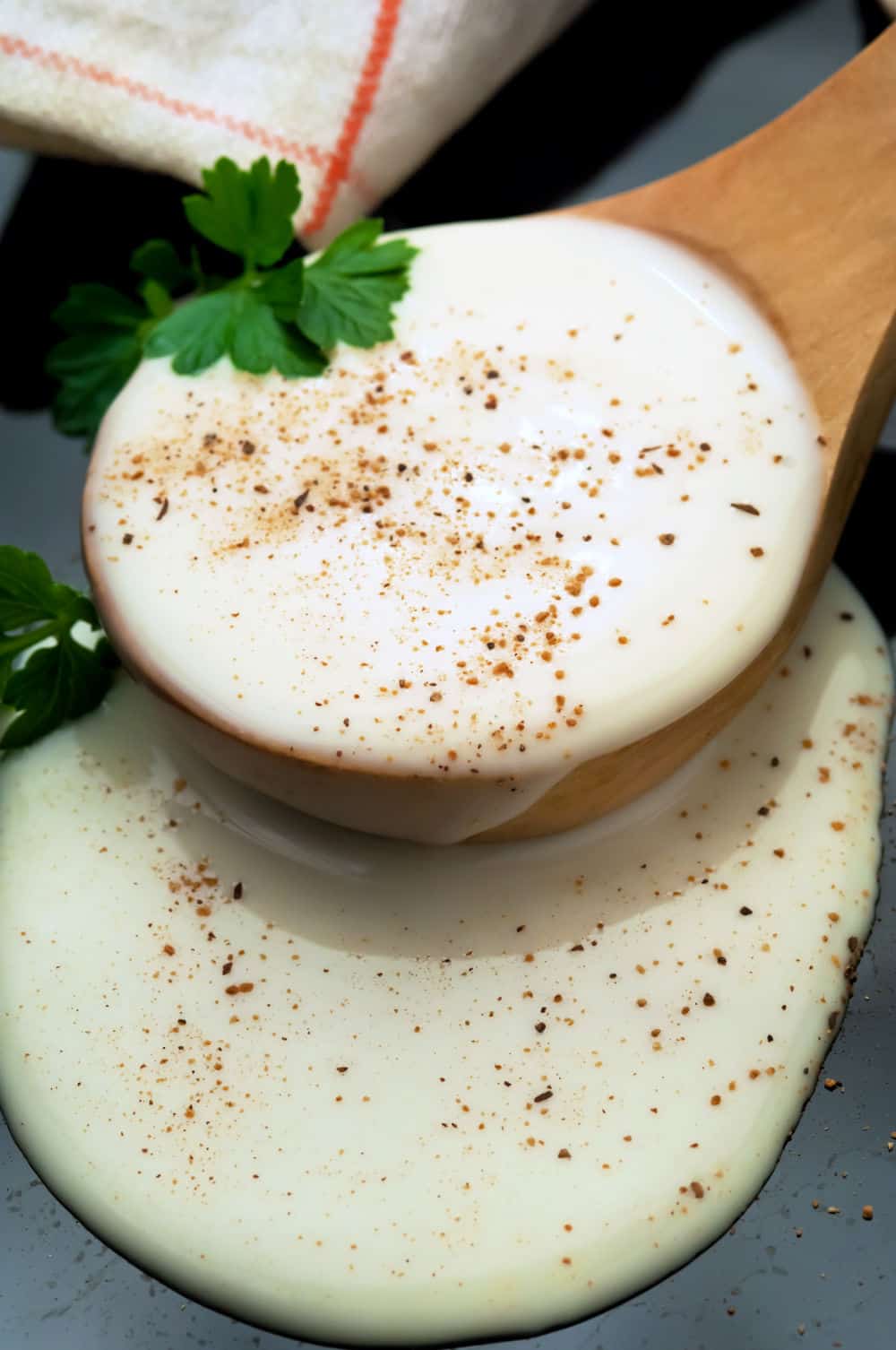 If you're not making your own Salsa Bechamel (or Basic White Sauce) you're seriously missing out! It's so easy and you can use it as a base for so many other sauces (or you can use is as it for a simple cream sauce!).
What is Salsa Bechamel?
Salsa Bechamel (or Basic White Sauce) is a cream sauce , it is made of flour and butter that is cooked together and then milk or cream is added in to make it smooth and creamy.
Some add basic seasonings, but the ingredients are all pretty simple.
This sauce is sometimes called "White Sauce" because of the flour, butter, and milk making it a white color.
This mixture of ingredients is also known as a roux.
If you add any cheese to this salsa bechamel recipe, it becomes a cheese sauce that is delicious on top of pasta!
Some of our favorite recipes that use a simple white sauce as a base:
Ingredients needed to make this simple white sauce:
3 Tablespoons unsalted butter
3 Tablespoons all-purpose flour
1 1/2 cups whole milk (or 2% milk)
salt and pepper, to taste
pinch of nutmeg (optional)
Makes about 1 cup of sauce.