This Marinated Pork Loin is SO tender. With only two ingredients, you really can't go wrong with this main dish!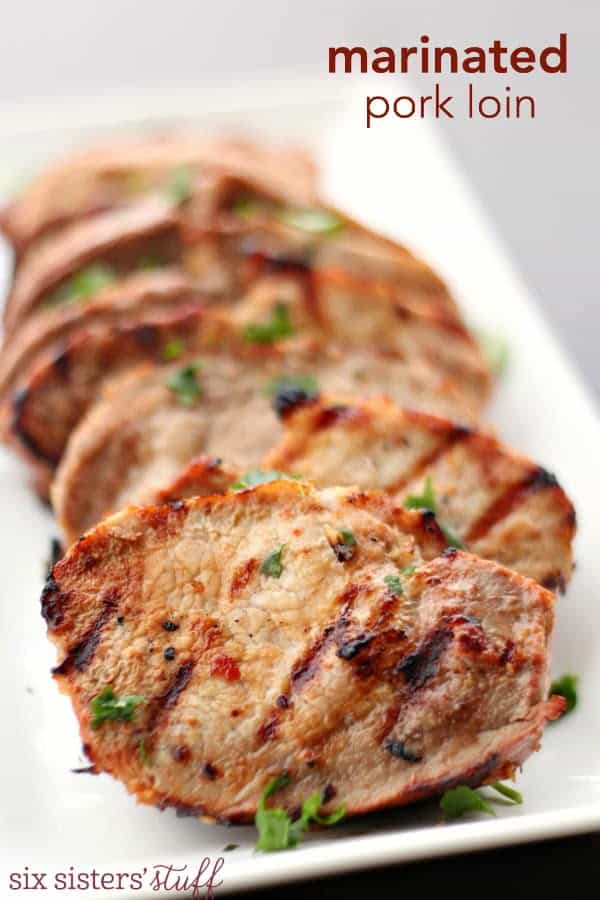 This first time I made this Marinated Pork Loin was when my parents first met my fiancé's parents. I was super nervous. Probably because I thought that by the end of the meal, they would have decided that Andrew and I shouldn't get married!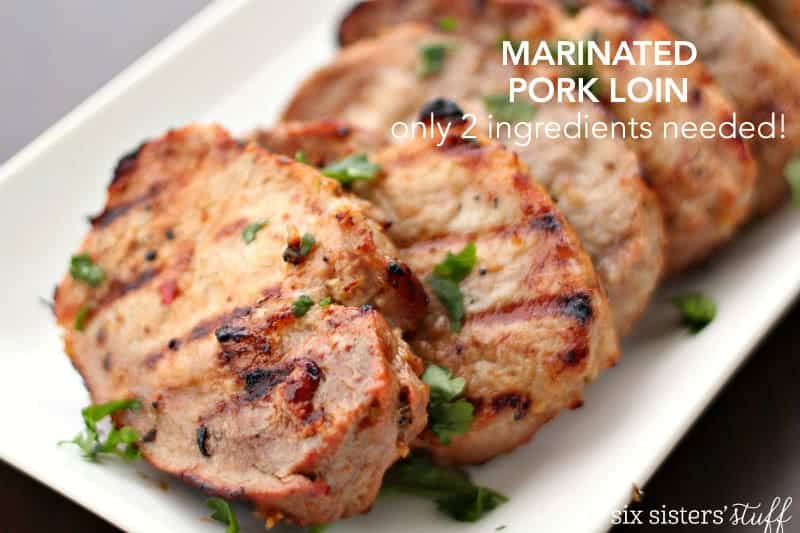 Luckily, over loads of good food (and some Colombian charm ;)) they got along great. My soon-to-be father-in-law (in 3 days!!! woo!) made this delicious marinated pork loin, and I am pretty sure I ate about 3 pounds worth. It was AMAZING.
The best part? It's only two ingredients! And he shared his special grilling secret with me – just keep the temp low and cook slow! Enjoy!
Related Recipe: Looking for for Pork Loin Recipes? Try our Slow Cooker Brown Sugar and Balsamic Glazed Pork Loin!