This post is brought to you by EVITE and Rubbermaid® Easy Find Lids?.
With the holidays fast approaching, I wanted to share with you one of my favorite dinners that is perfect for parties and family gatherings: a baked potato bar!
I love this buffet-style approach to dinner because everyone can choose their favorite toppings to put on their potato and even the pickiest eaters can't turn down cheese and bacon!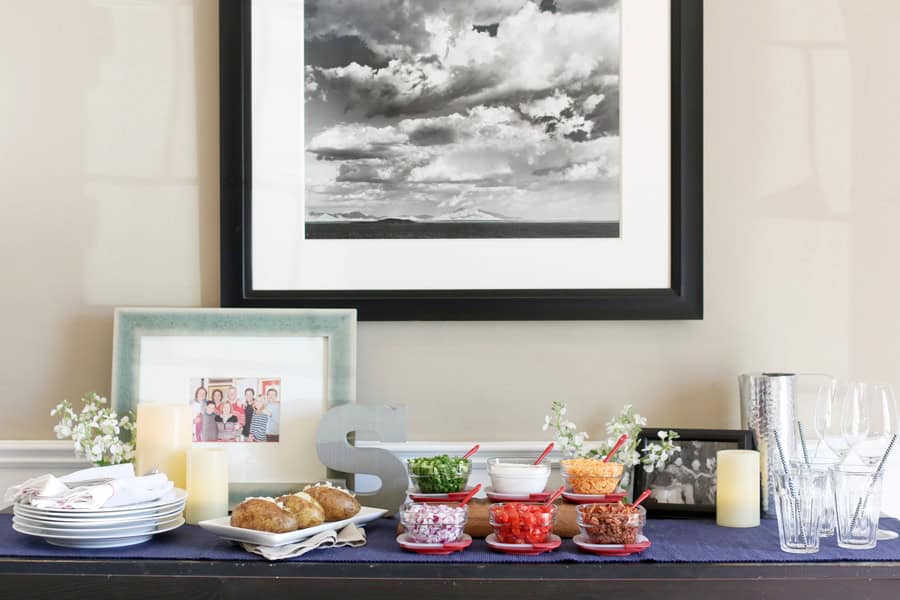 Prepping for a baked potato bar can actually been done a day ahead of time – I love to get all the chopping and dicing out of the way so that the day of the party, I can focus on everything else that I need to get done and not worry about the food.
Some of the toppings that I prefer for my baked potato bar:
-cheese (shredded or melted)
-sour cream
-chives
-bacon, cooked and crumbled
-tomatoes
-onions, diced
-ham, cooked and diced
-broccoli
-chili
-red pepper
-guacamole
Of course, you can add anything to your potato bar that you want!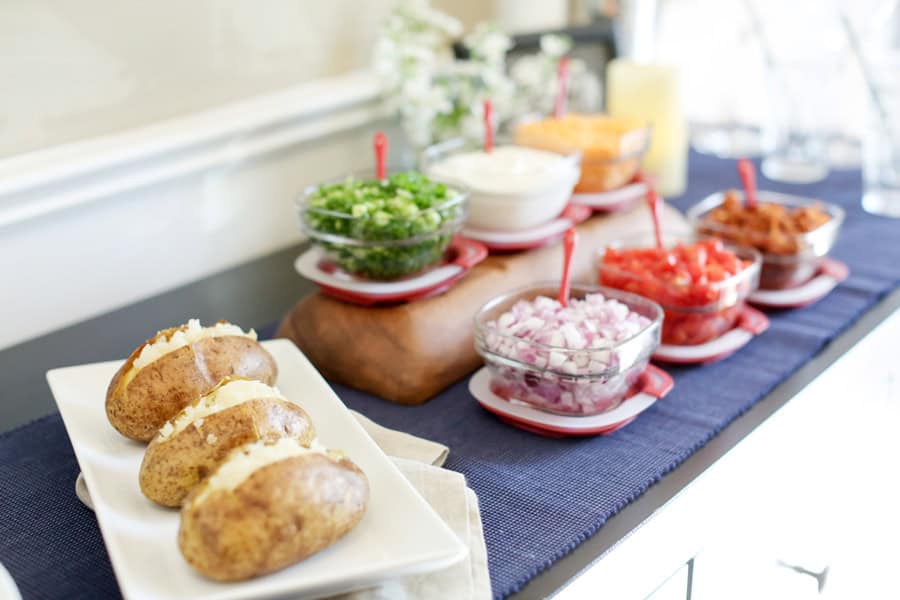 Place the prepared toppings in resealable containers (such as these Rubbermaid® Easy Find Lids?) and store in the fridge until you are ready to serve the food. I love that these containers also double as a serving dish for the toppings and then when dinner is over, you can pop the lids back on and use them to store the leftovers!
Bake your potatoes ahead of time and cut a slit down the center of each one so that your guests and top their potato with their favorite ingredients.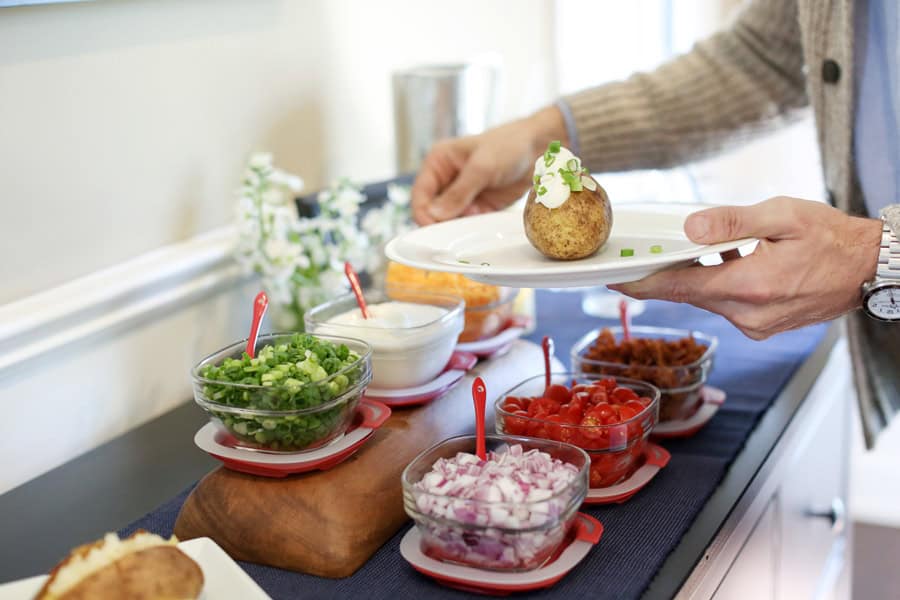 Ready to host your own Baked Potato Bar party? Head over to EVITE and check out their selection of dinner party invitations (including this free one!).
For more tips and ideas, be sure to visit EVITE.