Our Balsamic Steak Salad is the perfect summer salad - loaded with fresh cucumber, sliced avocado, cherry tomatoes, cubed mozzarella, then topped with grilled steak, there's just so much to love.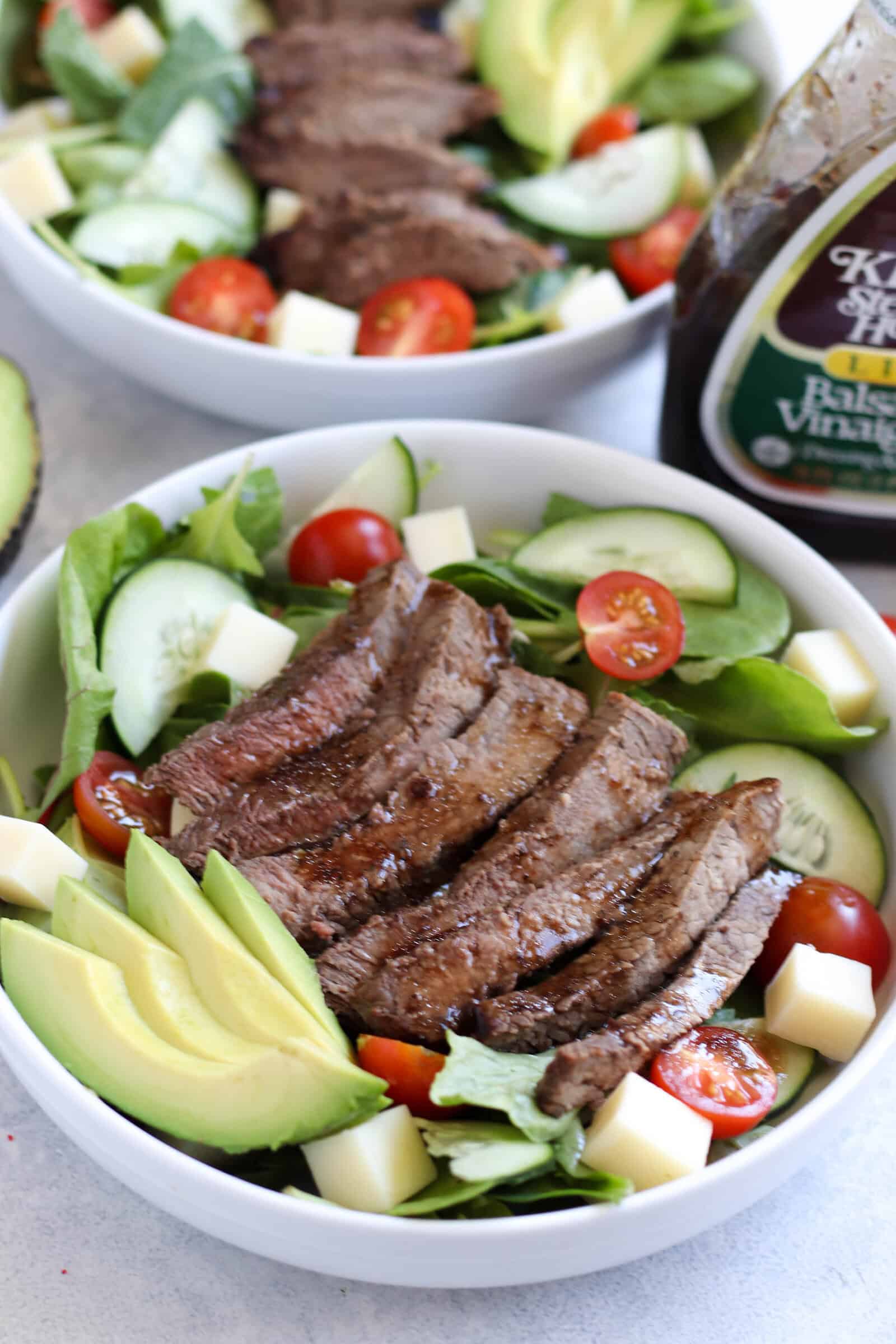 There's nothing I love more in the summer than a fresh salad, especially when it's topped with perfectly grilled steak.
This steak is marinaded in balsamic vinaigrette to give it the perfect flavor, then paired with freshly chopped veggies and mozzarella cheese.
At just under 300 calories, it's a pretty healthy meal – full of fresh vegetables and protein.
Love cooking as much as we do? Join our FREE private Facebook Group: Six Sisters' Dinner Club!
What dressing goes with steak salad?
This is probably one of our most highly-asked questions. We love to serve this salad with the same dressing we use for the marinade – a balsamic vinaigrette.
Our favorite is Ken's Steak House dressing (this isn't sponsored, it's just our favorite). It doubles as a marinade and as a dressing.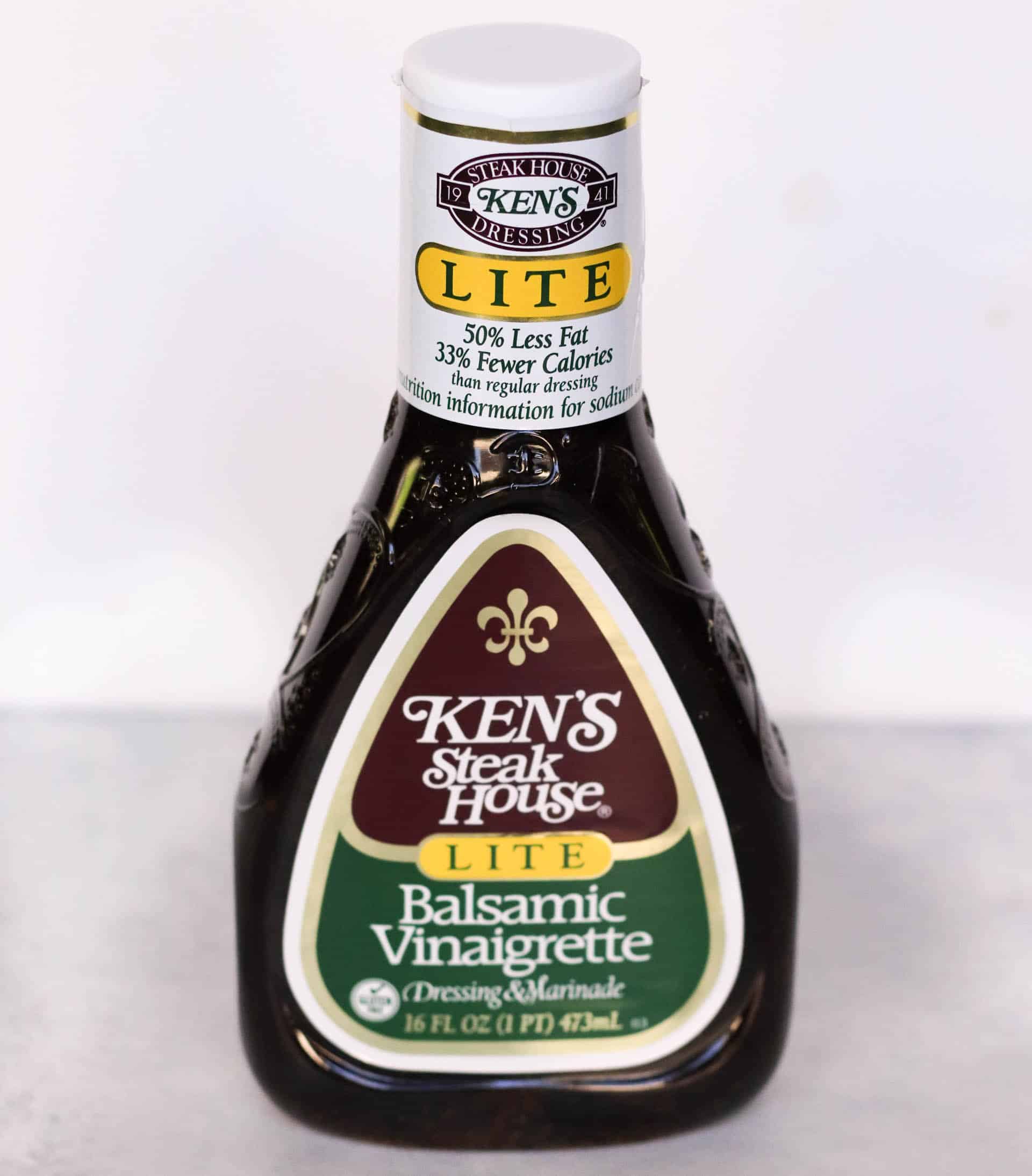 If you're looking for a homemade balsamic vinaigrette, we would recommend this recipe.