Turkey cupcakes are such a fun Thanksgiving dessert recipe to make. They are super festive and not to mention delicious! A fun DIY to do with your kids.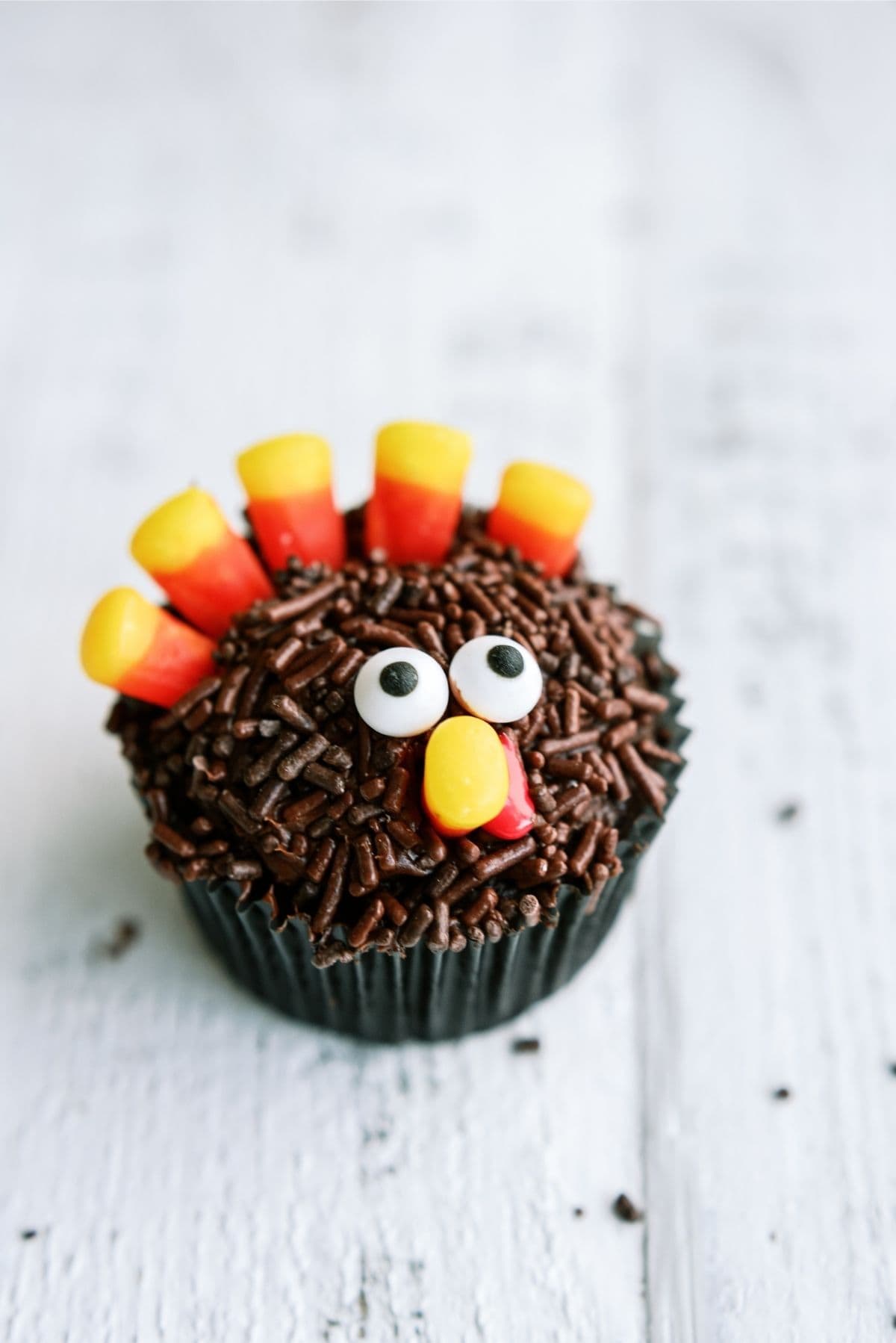 People always decorate the table for Thanksgiving, but I love to decorate the cupcakes, like these turkey cupcakes. All of the kids (and parents) will enjoy this non-traditional dessert for Thanksgiving.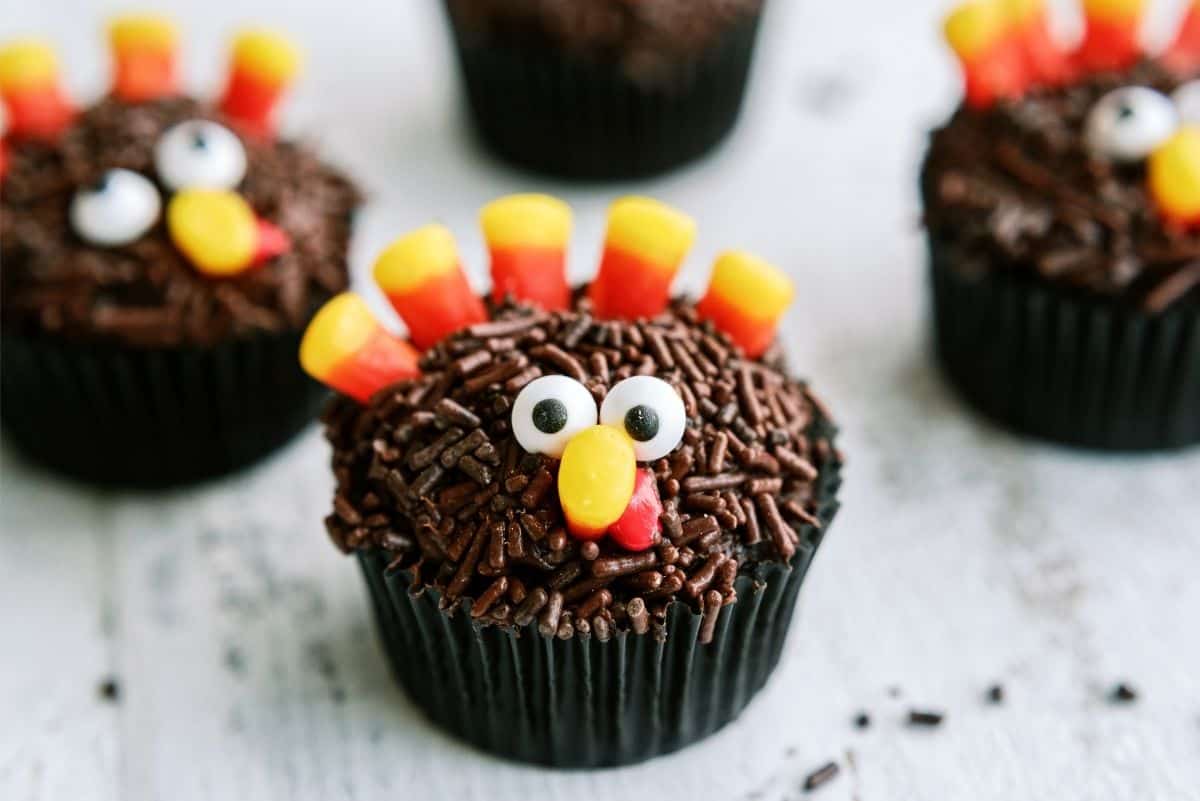 They are a moist chocolate cupcake topped off with even more chocolate frosting and designed to resemble a turkey with edible items. These are also perfect for a little kid's birthday who happens to share their magical day with turkey day.
The nice thing about this recipe is you can make it as easy or as hard as you want. We choose to stick with the easy way and focus more on the decoration aspect of the cupcake.
If you want to make some more desserts that are perfect for Thanksgiving, I would suggest trying our Pumpkin Pie Truffles, Pumpkin Spice Oreo Cookie, and of course The Best Dutch Apple Pie Recipe are all great choices!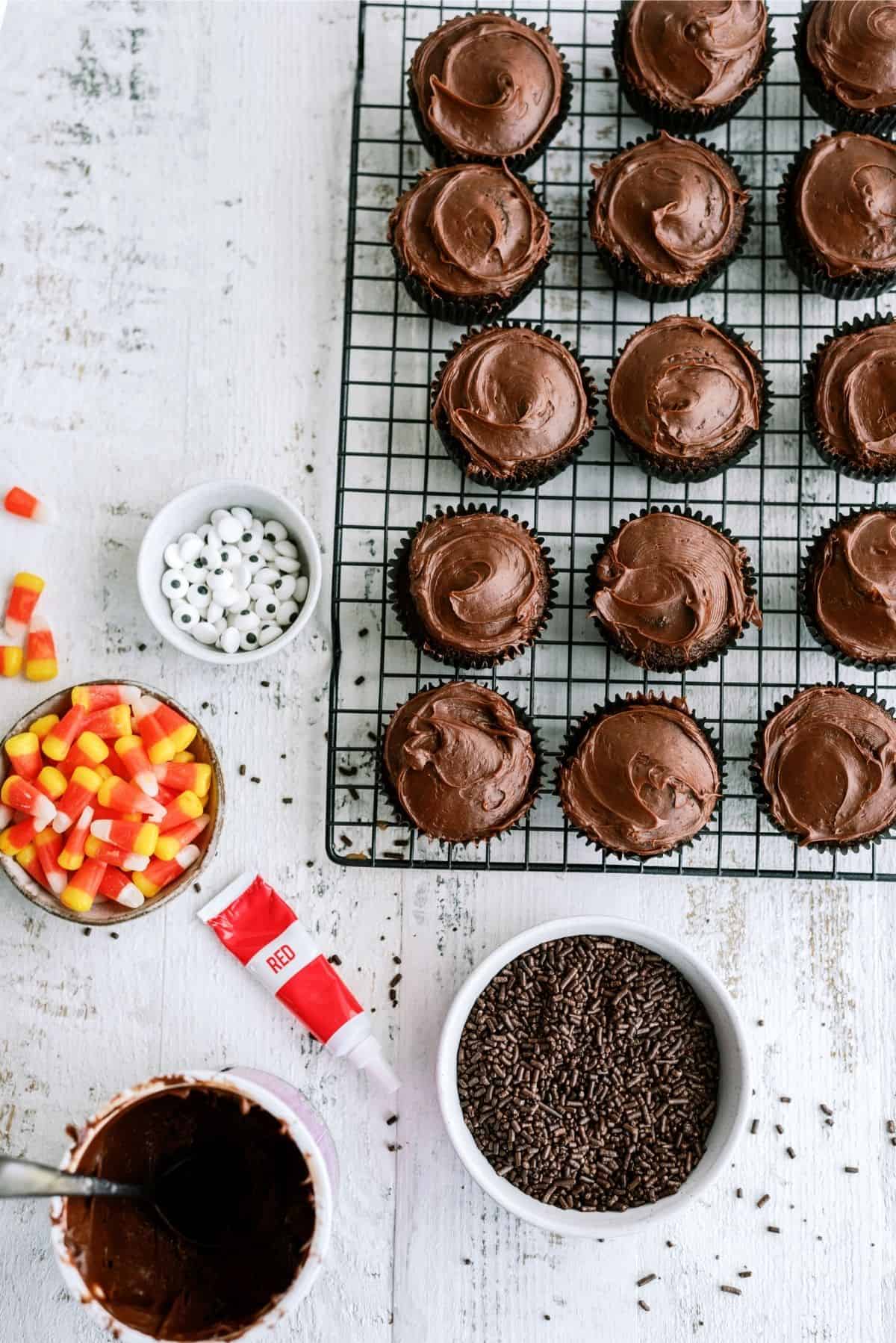 Ingredients You'll Need For Our Turkey Cupcake Recipe:
Box of chocolate cake mix (and any oil and eggs you need according to the packaging)
Container of chocolate frosting
Chocolate sprinkles
Candy corn
Candy eyeballs (Like THESE ones)
Red frosting (THIS works great!)
How To Make Our Turkey Cupcake Recipe:
When you are ready to make the turkey cupcakes, prepare the chocolate cupcakes according to the directions on the box. The box mix generally makes about 24 cupcakes.
Bake the cupcakes and let them cool down completely.
Once the cupcakes have cooled down, you will want to spread about 2 tablespoons or so onto each cupcake until the top of the cupcake is fully covered.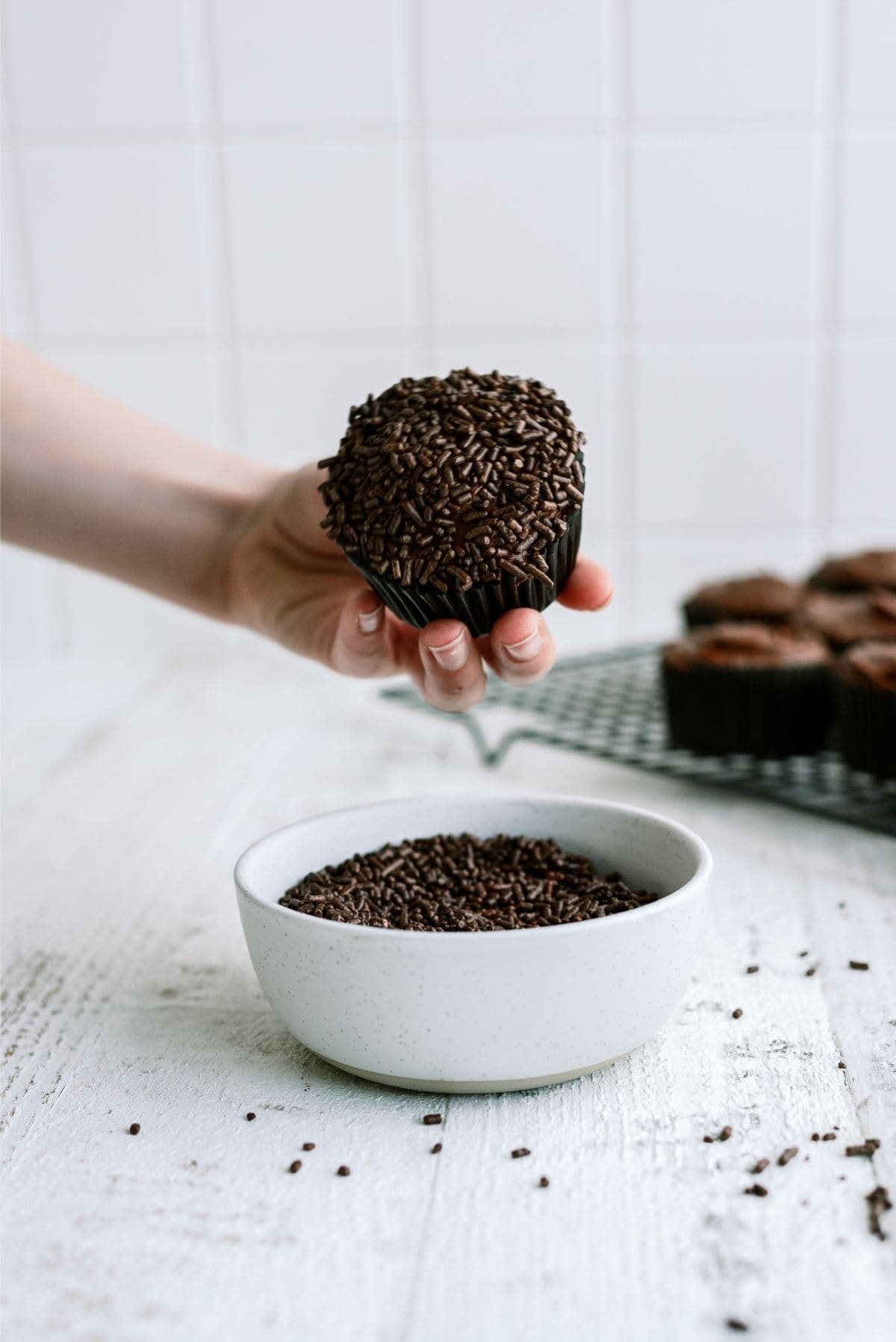 In a wide bowl, pour in the chocolate sprinkles. Then after the cupcakes have been frosted, turn the cupcake upside down, and slightly push the cupcake into the sprinkles trying to get them to cover the cupcake.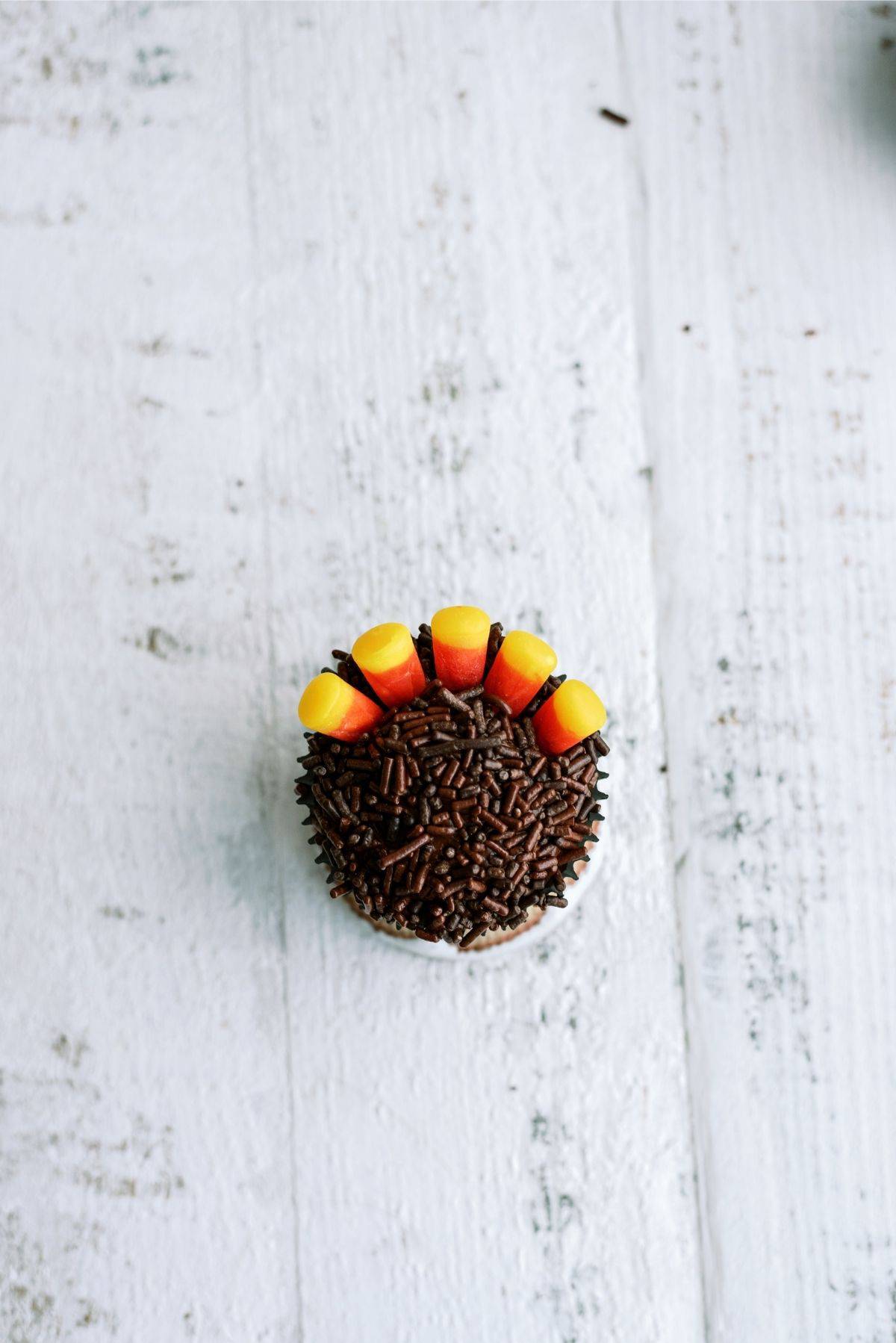 Then, take 5 pieces of candy corn and push them into one side of the cupcake upside down and next to eachother to create the feathered tail of the turkey.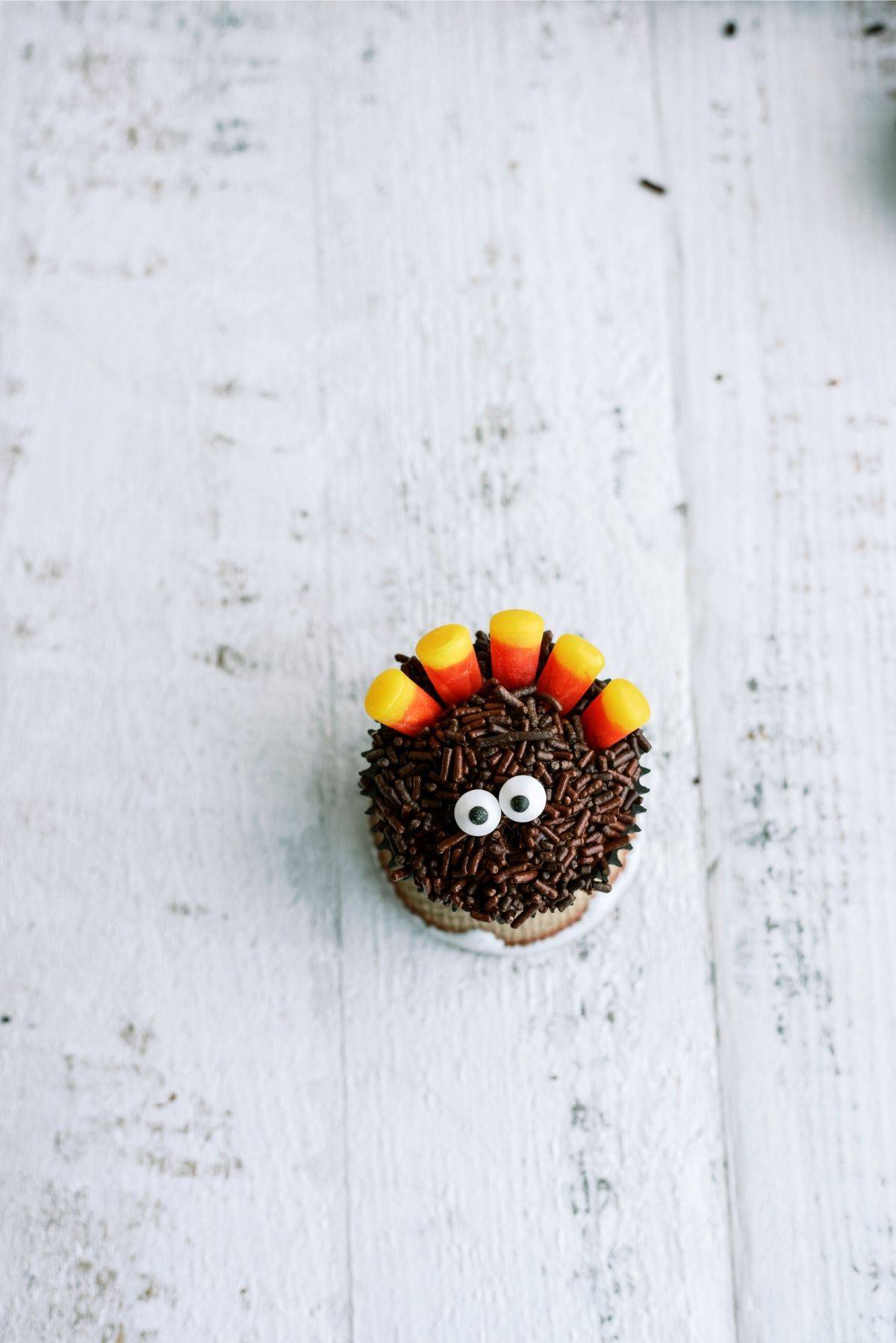 Now on the opposite side of the cupcake place two candy eyeballs with little space inbetween.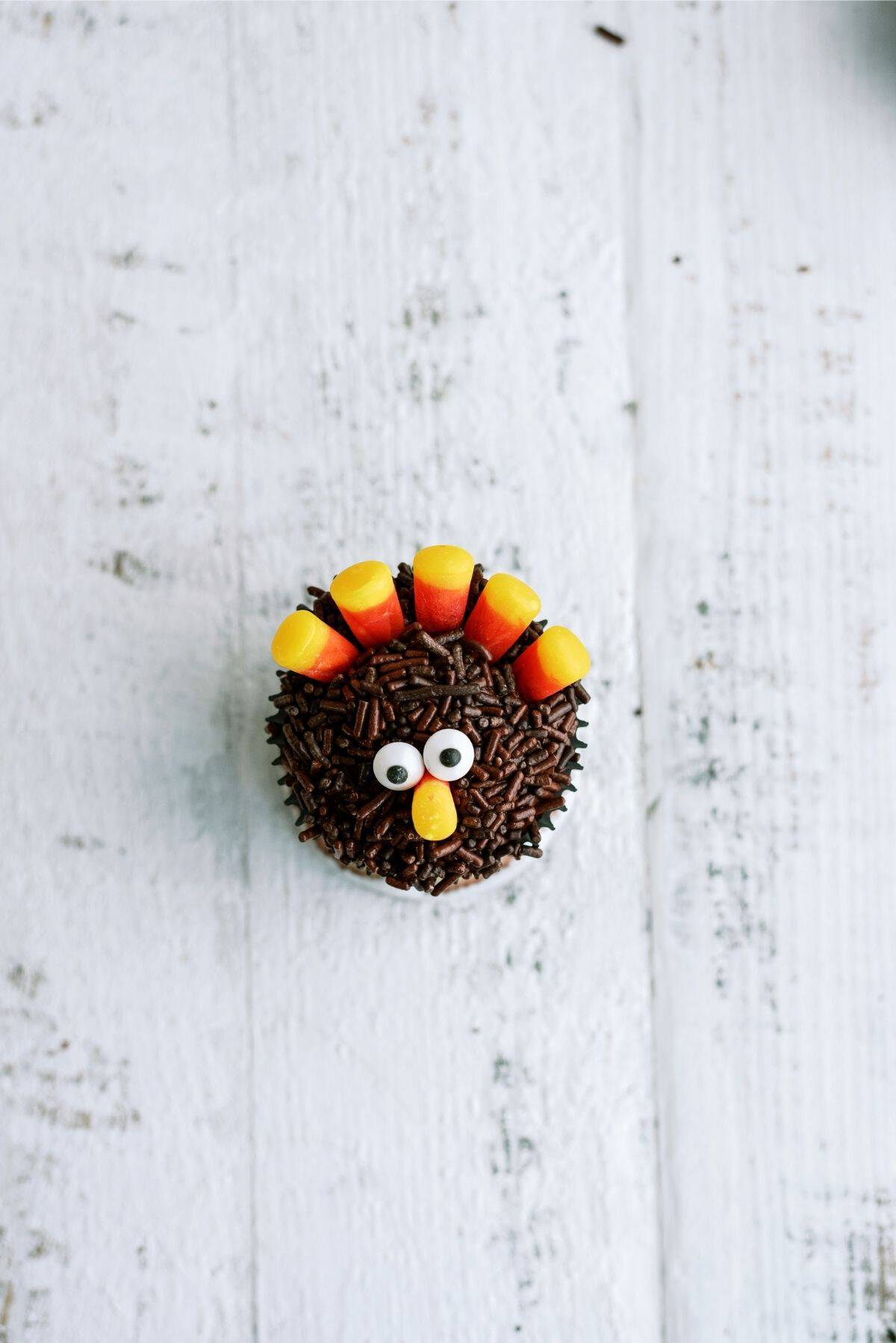 Then place one more piece of candy corn with the bigger side in the cupcake to make the beak.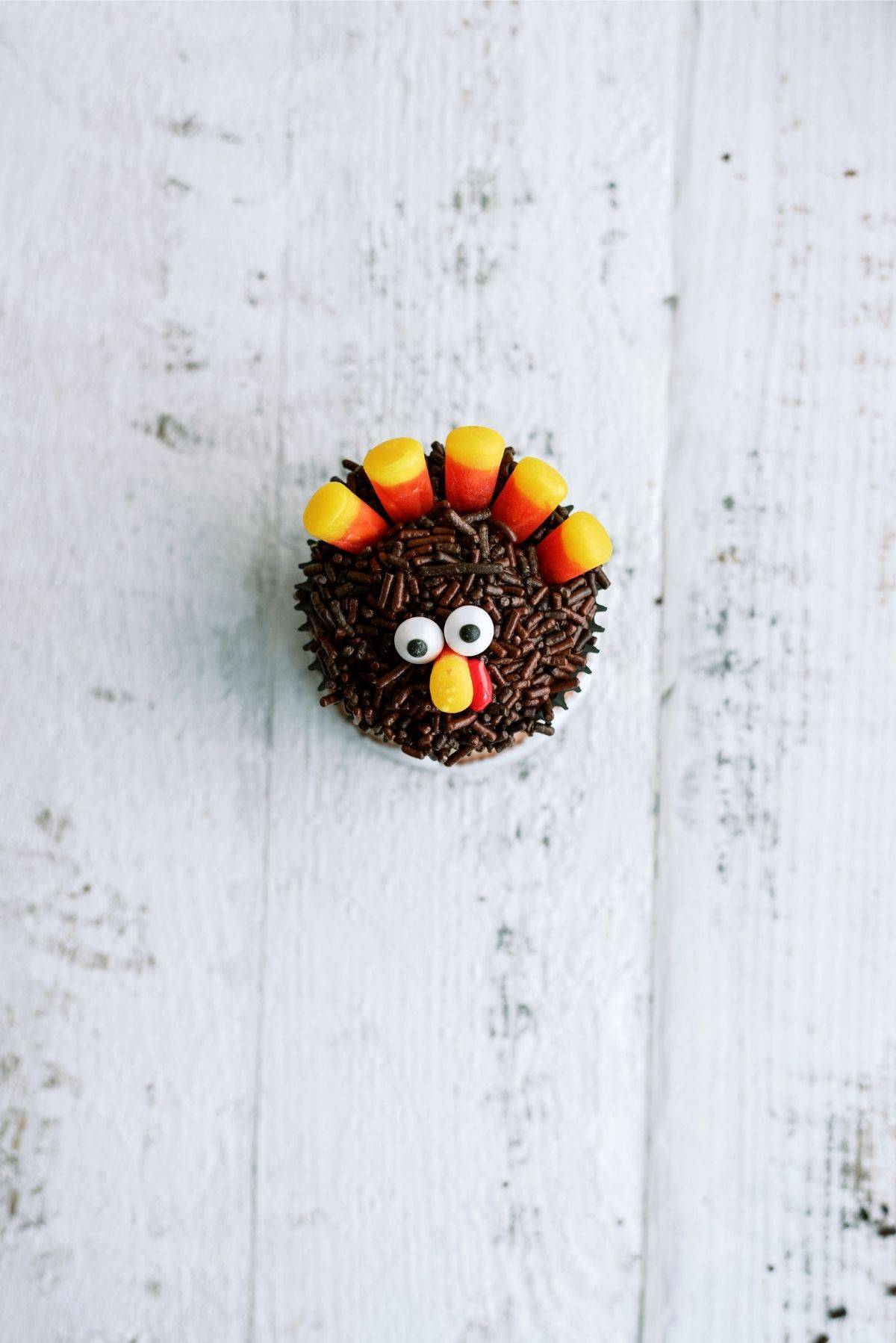 Once you have that in place take the red frosting to make a little line next to the candy corn to make the snood (yes that is actually the name!).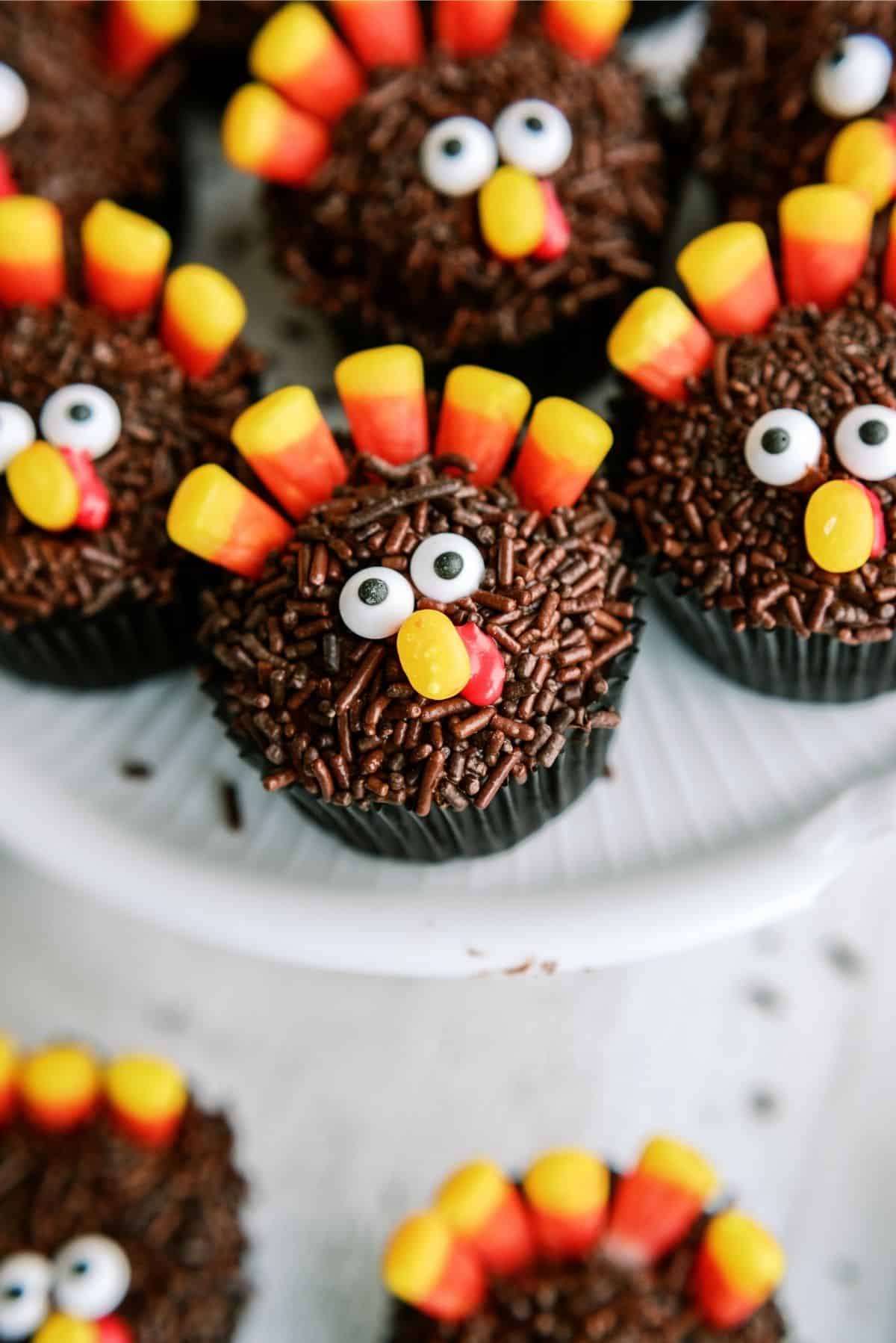 Then they are ready to serve or eat!
To Make This Easy Recipe for Kids You Will Need:
Cupcake pan
Large mixing bowl
Hand mixer
Small bowl
Spatula