I love the month of love for many reasons, but the main reason is because of all the treats and candy. I swear Valentine's Day and Easter, easily have the best candy and treats, out of all the other seasons. They are so fruity and yummy. These Strawberry Crinkle Cookies are the perfect festive cookie for the holiday.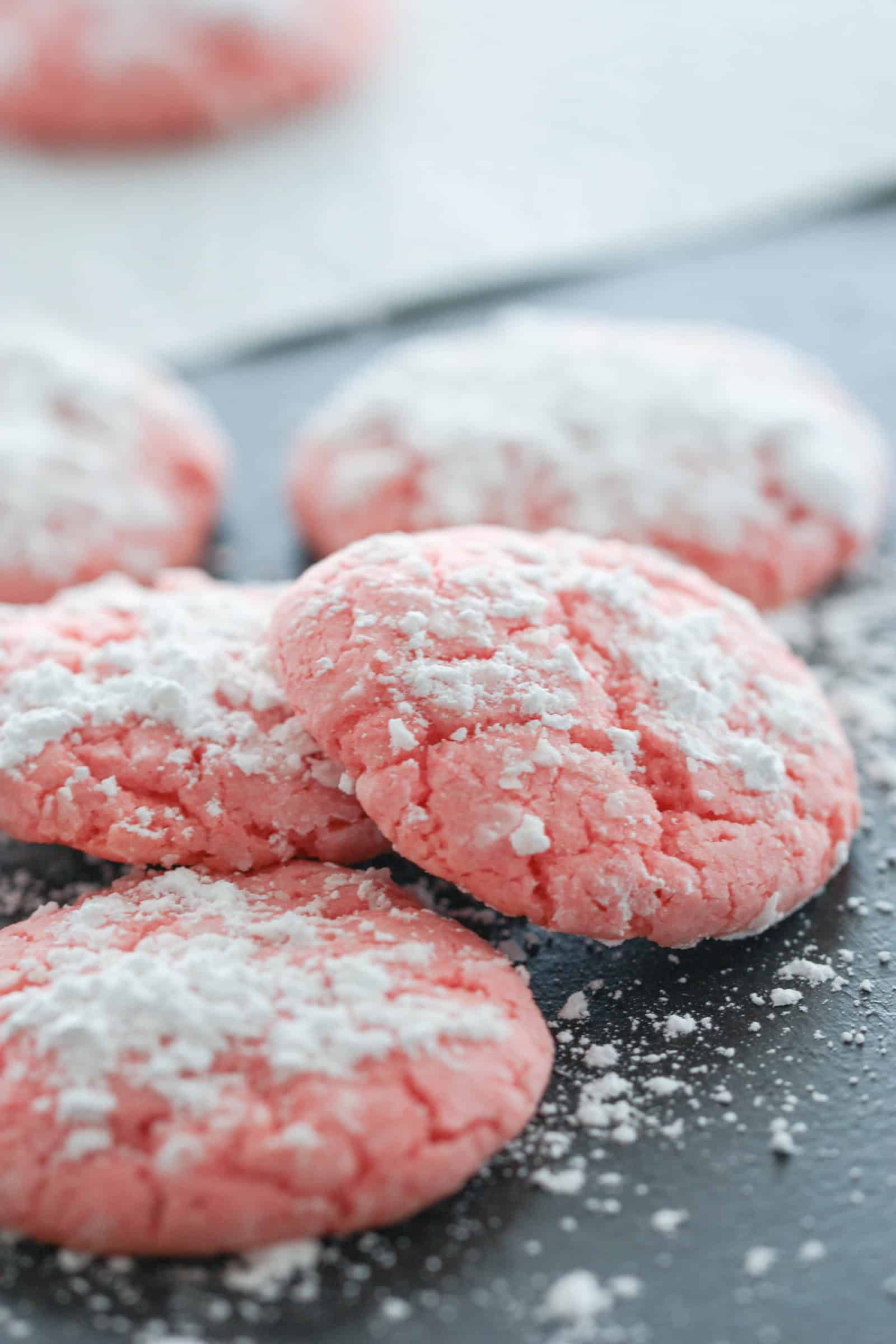 I am all about easy recipes, that come together in minutes, require hardly any ingredients, and are inexpensive to make.
These Strawberry Crinkle Cookies are exactly that.
They only require a few simple and inexpensive ingredients, that you may already have on hand.
They come together quickly, and make the perfect Valentine's Day, or spring dessert.
They are light and fruity, and have the best flavor.
Did I mention they are only four ingredients?
Yeah, it doesn't get any easier than these simple and delicious cookies. You are going to love them.
I think these will be our Valentine's neighbor gifts this year.
My kids love helping me make them, and this one is a simple one the kids won't be able to mess up. They are literally fail proof.
Looking for other desserts for Valentine's Day, try our Two Ingredient Strawberry Fudge!
Steps to making the perfect Strawberry Crinkle cookies:
Step 1: In your bowl, combine the eggs, vegetable oil, and cake mix until well combined.
Do not make the cake as directed on the box.
You just follow the recipe instructions, and only use the ingredients listed.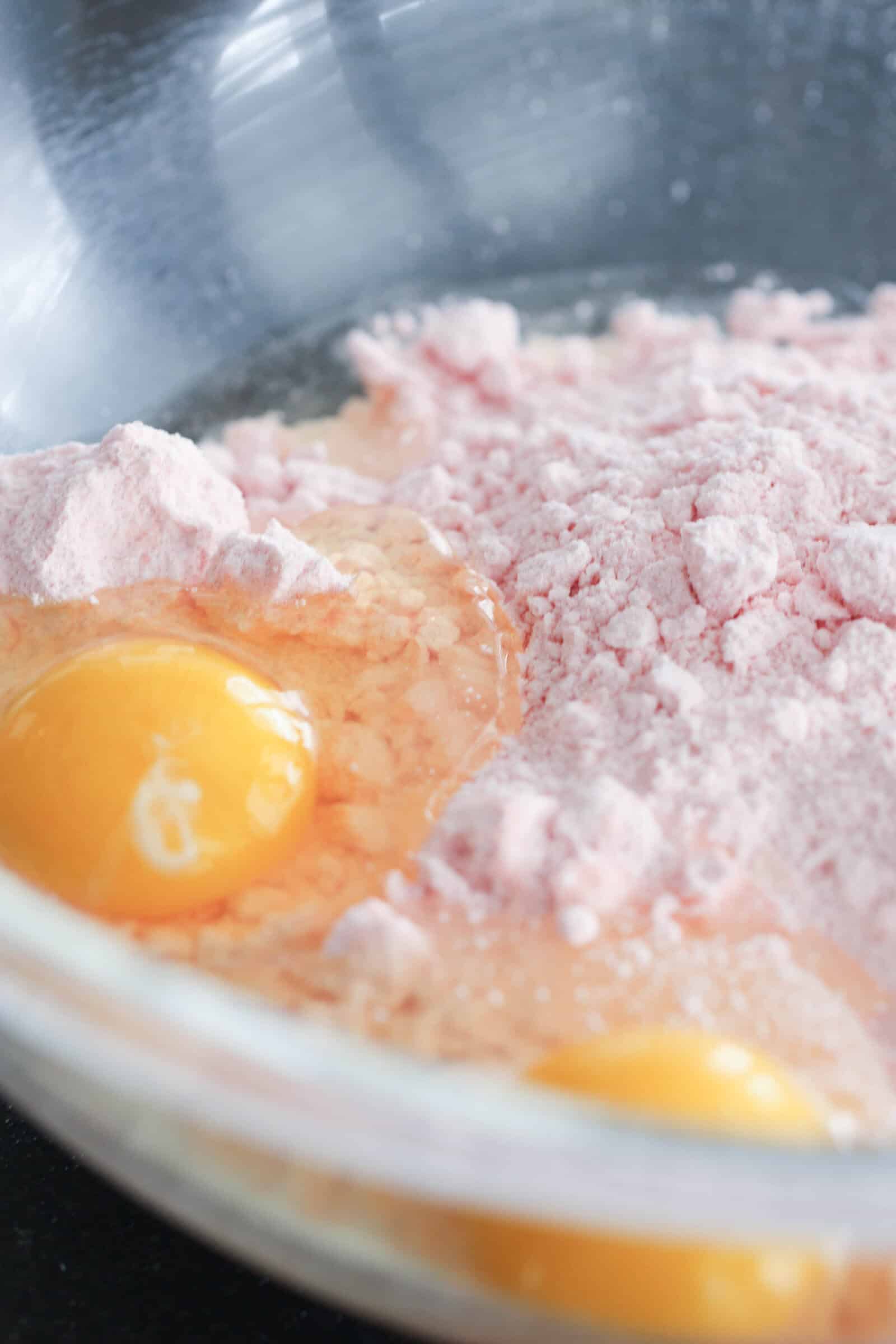 Step 2: Once the cookie dough has formed, (It will be pretty soft, but that's okay, you just need to be able to roll it in a ball, don't add extra flour), roll it in powdered sugar.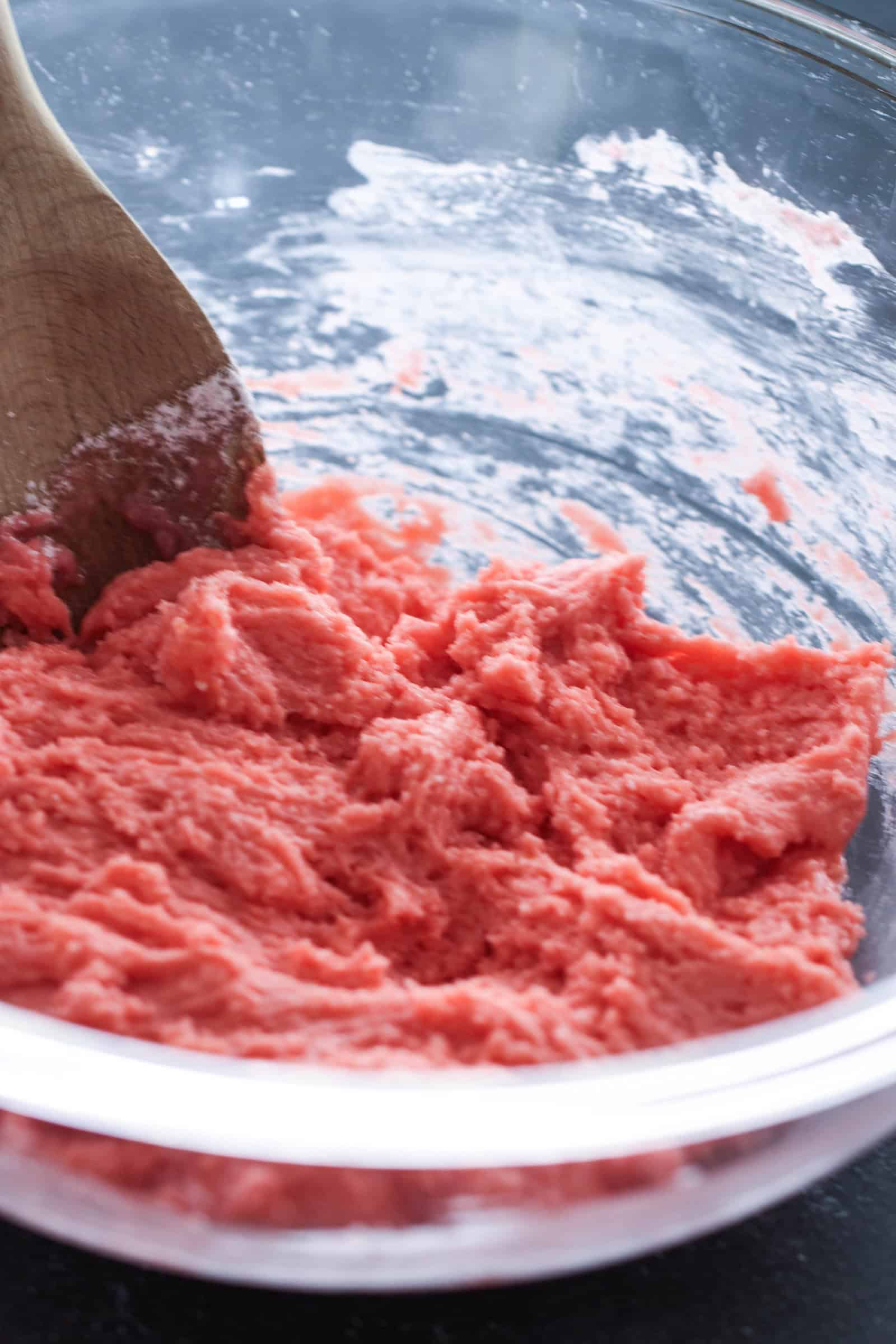 Step 3: Place the rolled and powdered cookies, on a cookie sheet and bake until done.
These cookies can burn easily, especially the bottoms.
It won't really look like they are all the way done on top, but they will be after about 8 minutes.
I would not cook them longer than 9-10 minutes, even if you are a chewy cookie fan.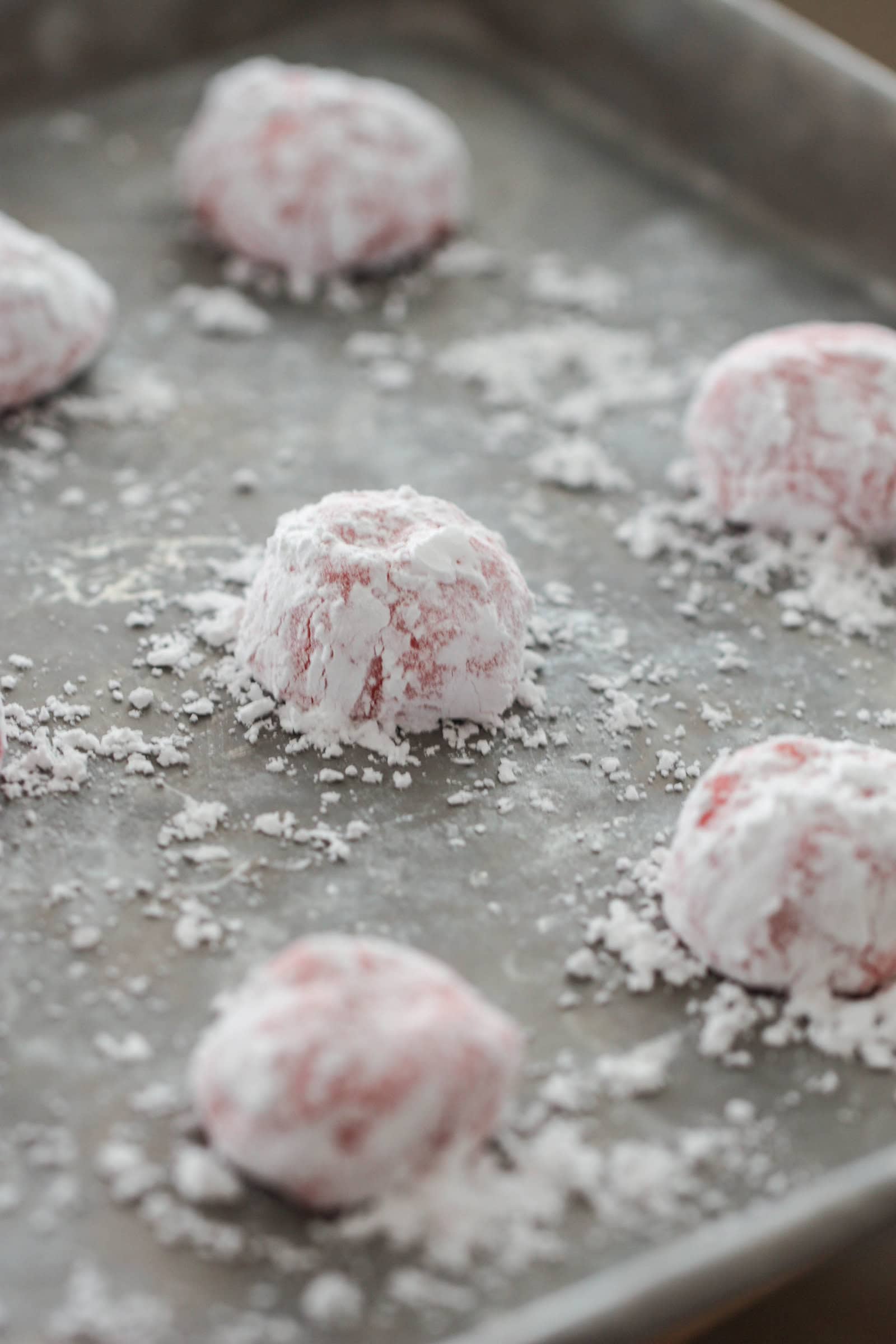 Step 4: Garnish with a little extra powdered sugar, and enjoy! These taste delicious dipped in milk.