I am loving all the game day and wing appetizers right now. I am always on the lookout for some yummy finger foods, and this recipe has been calling my name. They are so easy to make and only require a few simple ingredients. You will love them.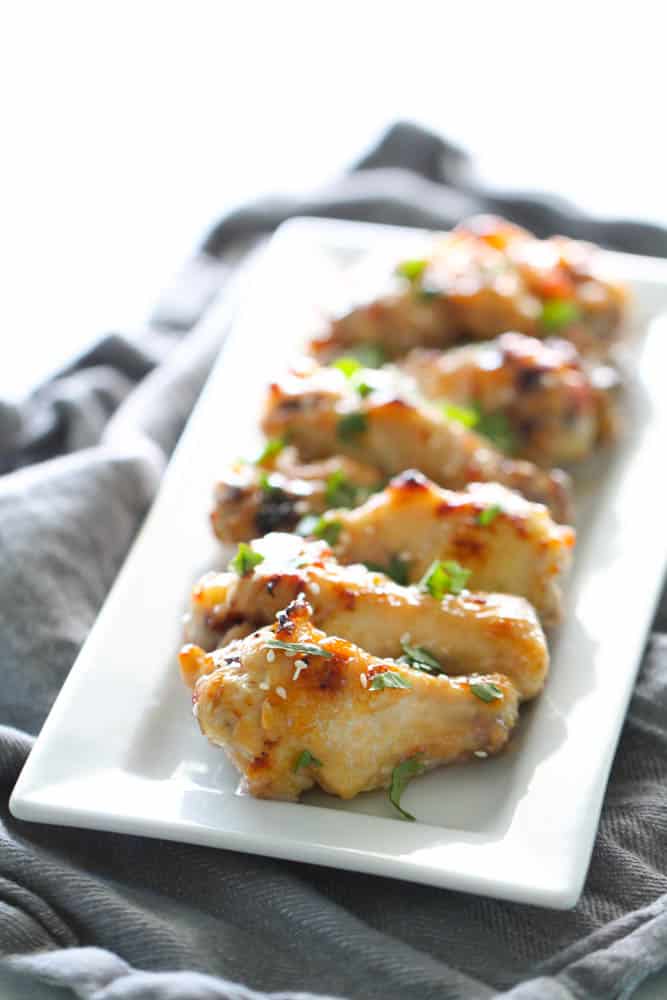 Fall is officially here.
In our family, fall means football and comfort food so we have teamed up with Kroger to create these Slow Cooker Thai Chili Chicken Wings that are perfect for game day.
I love easy and delicious recipes I can throw together in a matter of minutes and let my Crock-Pot do the work for me.
Kroger is celebrating Crocktober for the entire month of October with easy, healthy and delicious recipes you can make in your Crock-Pot.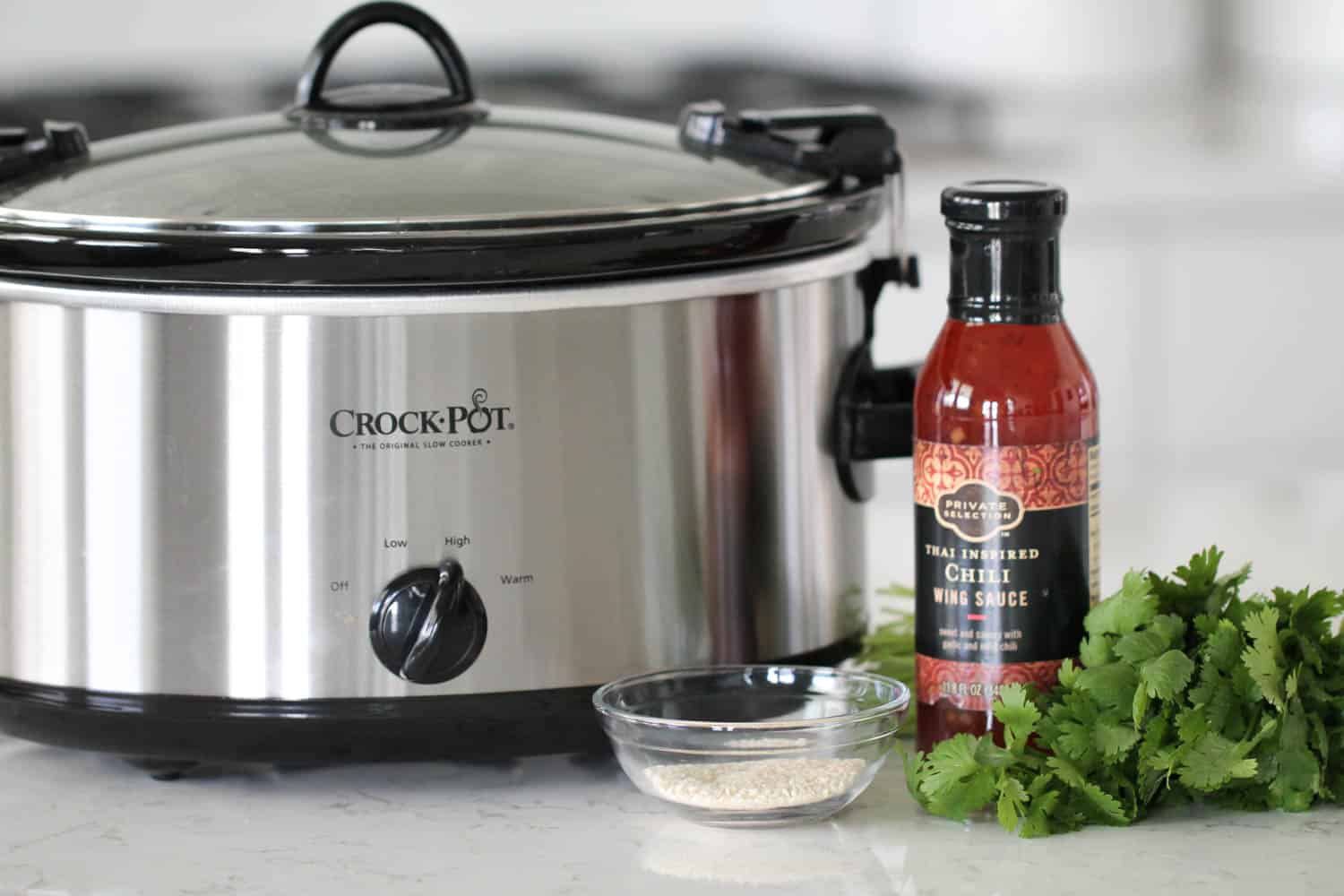 I love the Private Selection line from Kroger, and when I saw this Thai Inspired Chili Wing Sauce, I knew I had to have it.
How to make slow cooker Thai chili chicken wings:
This recipe can be prepared in a matter of minutes.
Step 1: I started by placing my chicken wings on a baking sheet lined with foil and broiling them for a few minutes on each side so they get nice and crispy on the outside.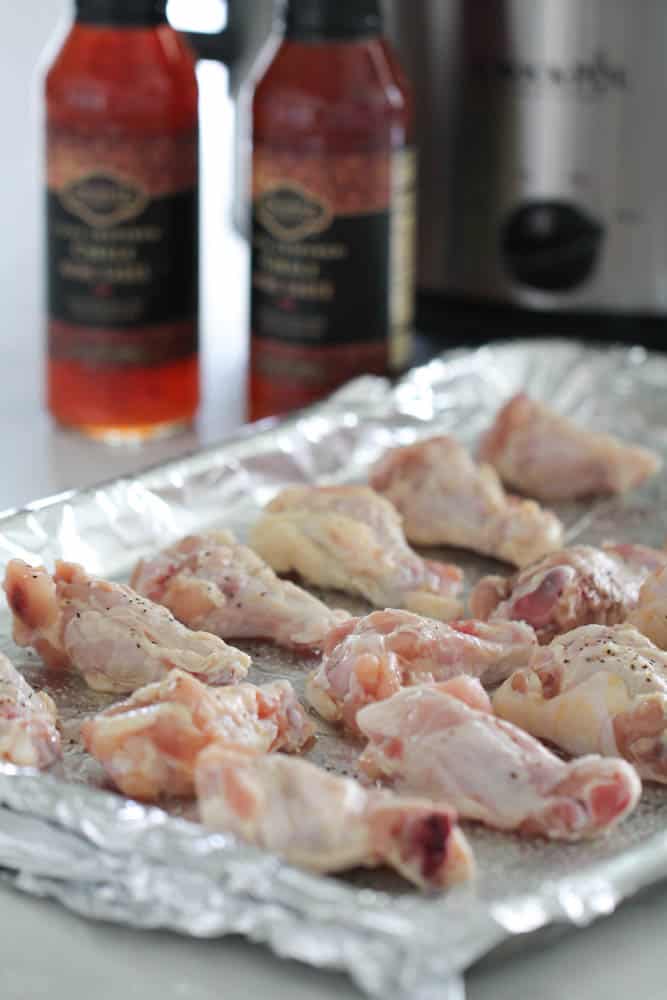 Step 2: Next, I placed the wings in my Crock-Pot and poured a bottle of the Private Selection Thai Inspired Chili Wing Sauce on top and tossed them to coat them in the sauce.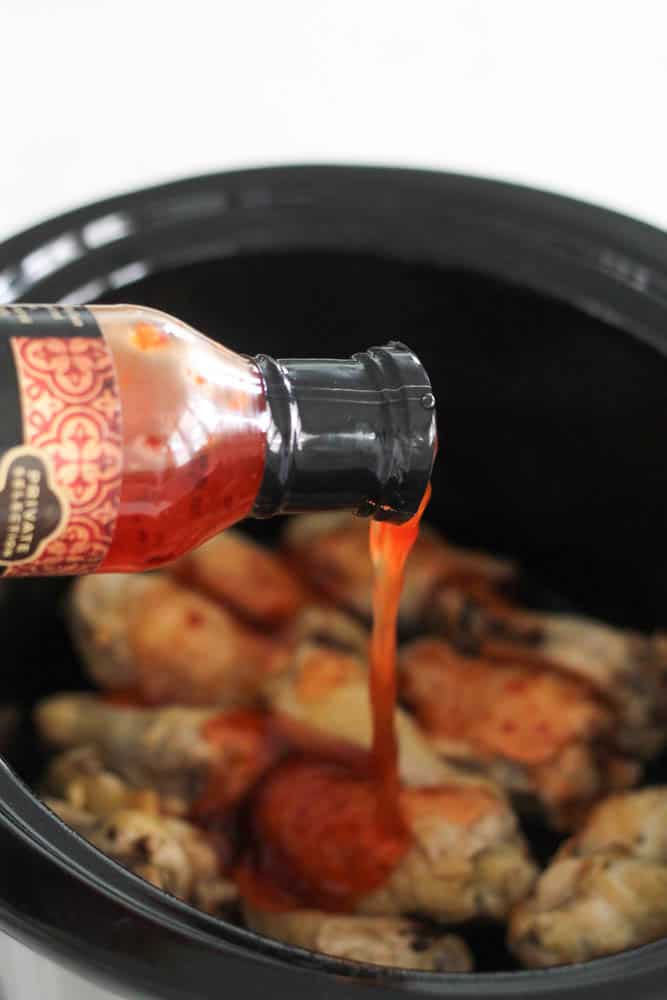 Step 3: That's it. This recipe is so simple, and only a few ingredients.
After a few hours, I took them out of the Crock-Pot and garnished them with sesame seeds and fresh cilantro.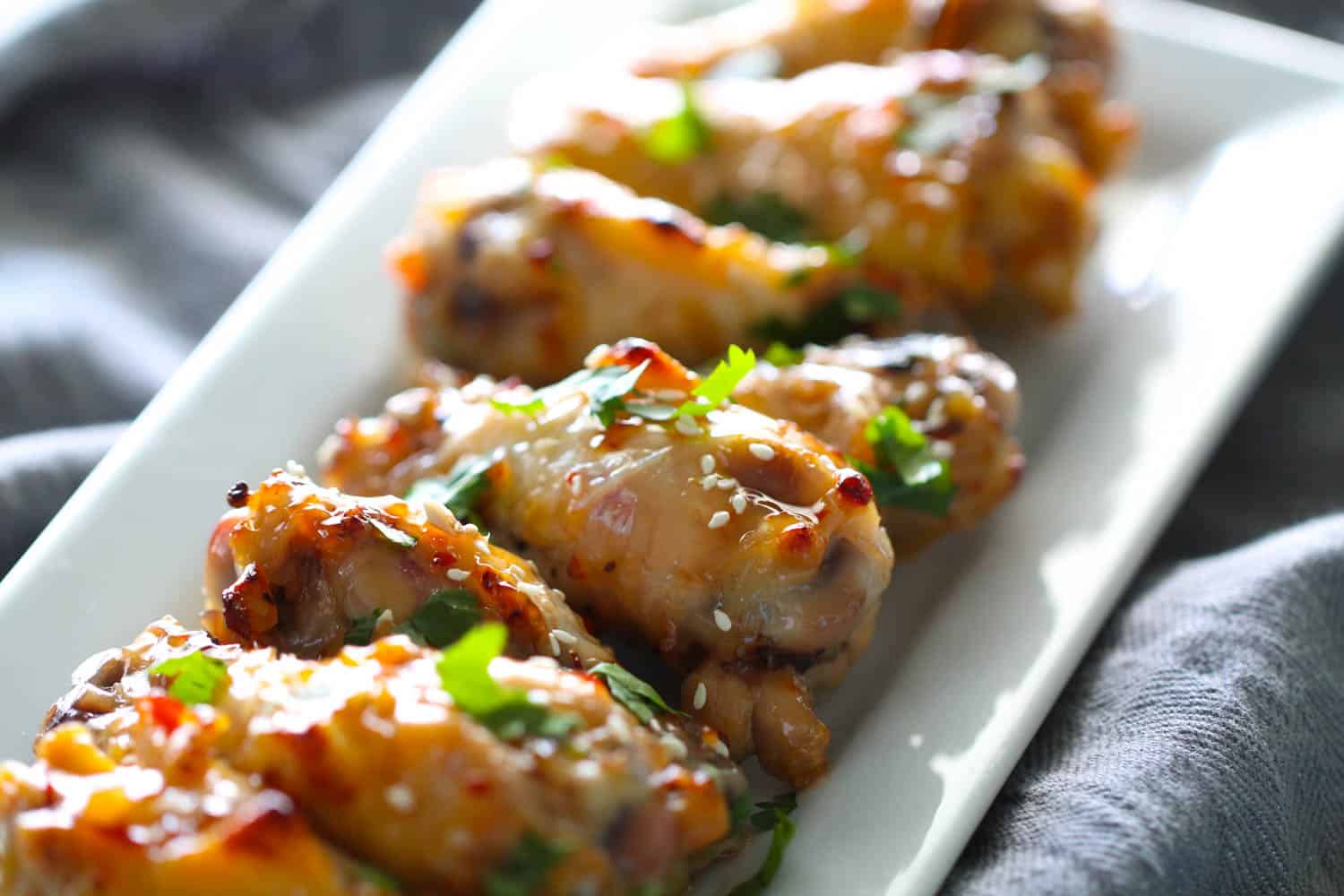 Head into your nearest Kroger store for more Crocktober inspiration!
And if you love chicken wings, be sure to check out our recipe for Garlic Parmesan Chicken Wings in the Air Fryer! Super easy to make and delicious.
*This post was sponsored by Kroger, but all views and opinions are my own.*