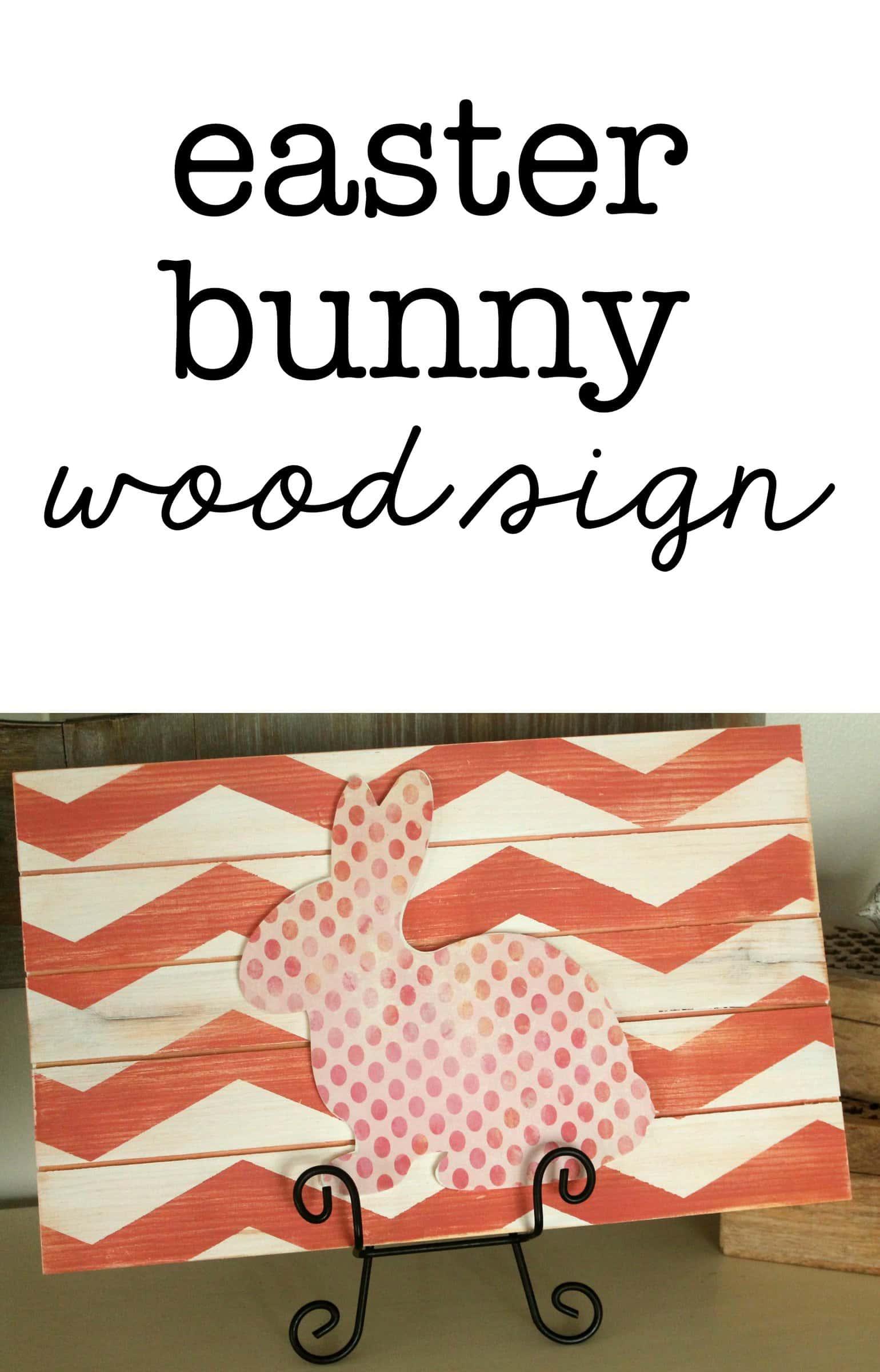 I can't believe Easter is just a few weeks away!  My boys are pretty excited that the Easter bunny will be here, so I thought a cute bunny craft was only appropriate!
Here is how to make this cute plaque for Easter:
Supplies:
Wood slat sign
Bunny overlay
Chevron vinyl
White acrylic paint
Coral acrylic paint
Scrapbook paper
Scissors
Mod Podge
Foam paint brushes
Wood glue
Sand paper (optional)

Paint a light layer of white paint on both sides and edge of the wood slat sign and the edge of the bunny overlay.

After the board is completely dry, place chevron vinyl on top (sticky side down).  Rub the vinyl on really well so all the edges are pressed against the wood.

Paint a thin layer of coral paint over the stencil.  Once dry, peel off the vinyl stencil.  I sanded my board down a little to soften the pattern, but that is totally optional!

Trace the bunny overlay onto your scrapbook paper and cut it out.  Attach the paper to the bunny using a thin layer of Mod Podge, making sure to smooth out any bumps.  After it has dried, apply another thin layer of Mod Podge on top of the bunny.

Attach the bunny overlay to the board using wood glue and let it dry!
Happy Easter (well, in a few weeks anyway)!
 Get it HERE!