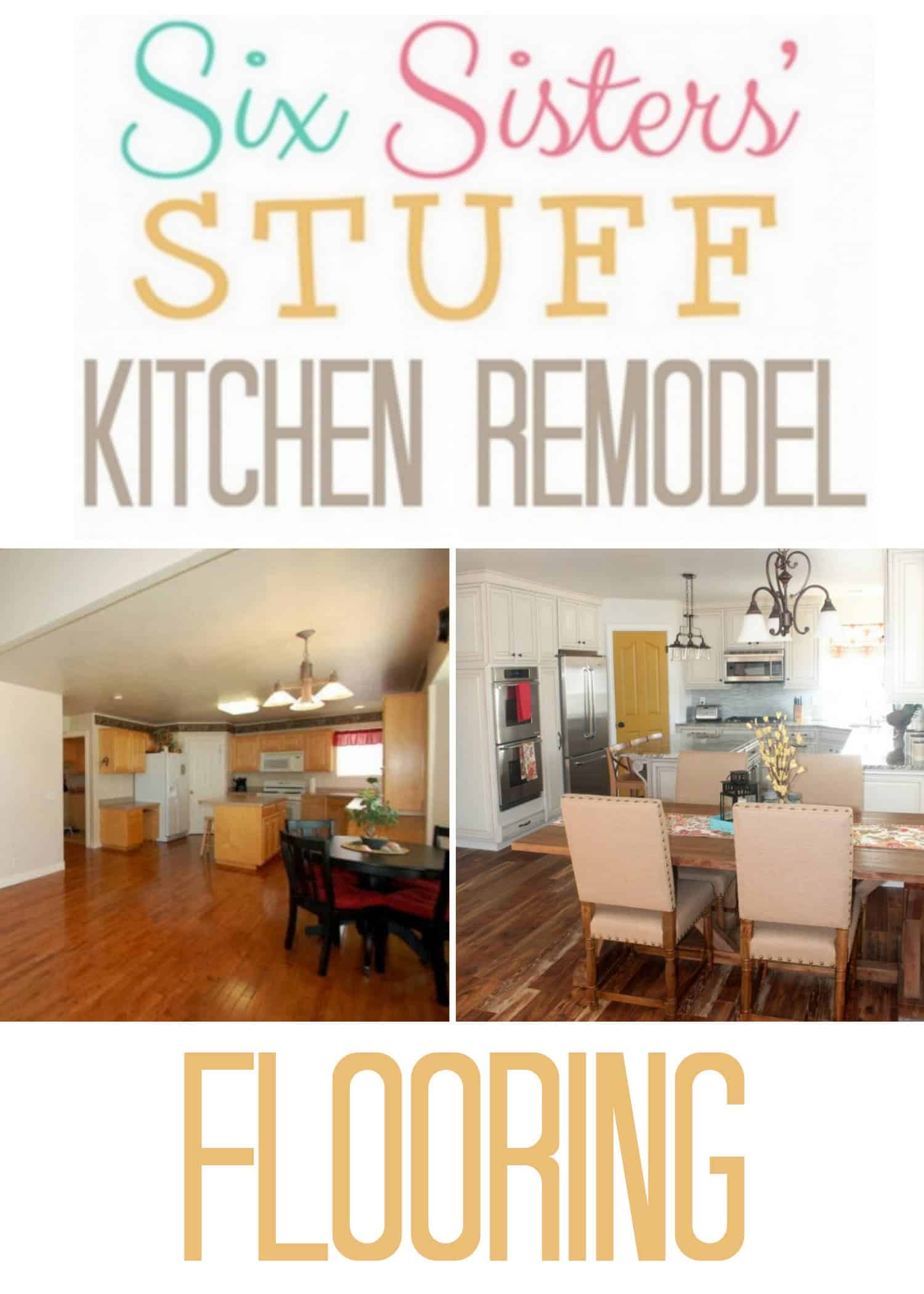 I am so excited to talk to you about our Armstrong Flooring today!
When we bought our house, the main level had peach carpet and a really orange hardwood throughout.  I love hardwood flooring, but being a busy mom with kids I just didn't know if the upkeep of real wood was for me.  I also felt like it looked really dated and wanted something new and fresh that better fit my taste.  I was SO EXCITED to find Armstrong Flooring!
Armstrong offers hundreds of different flooring options for you to choose from.  From hardwood floors to luxury vinyl flooring, Armstrong has something you are going to LOVE!  I immediately fell in love with the Armstrong Architectural Laminate.  Armstrong recently released a new line of laminates that look just like reclaimed wood.  They are all absolutely gorgeous! I loved the natural look of it and everyone who has come into our home thinks it is real wood!  It is so easy to take care of and is perfect for areas in your home that see a lot of traffic.
We decided to remove all the carpet and wood flooring from the main level of our home.  It was quite the task but I am absolutely thrilled with the results!
My husband and I may not be the handiest people around, but we knew we could tackle this project on our own.  Here is a video showing a little bit of the process:
Here are a few steps and pointers that helped us in installing our Armstrong Architectural Laminate: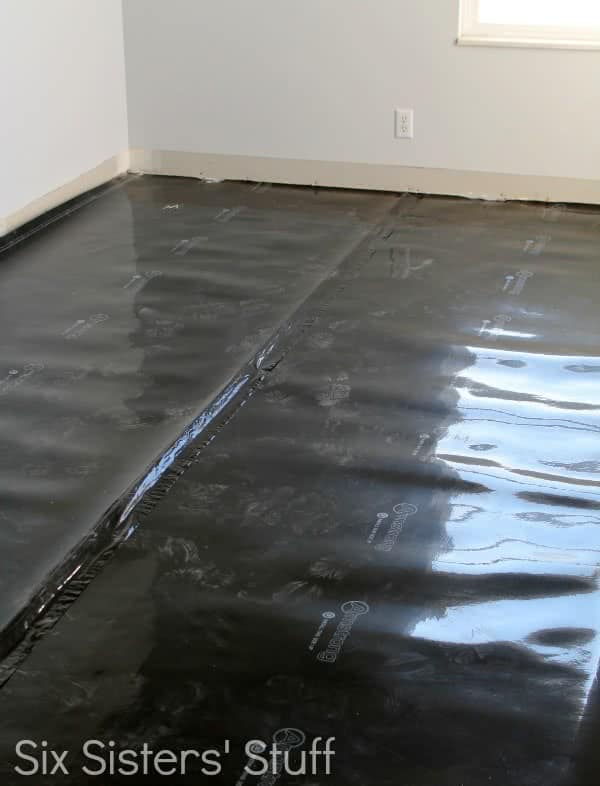 We started by laying down the underlayment (we skipped this in the video for the sake of time and went back to lay it down).   The underlayment comes in large rolls that you can roll out and cut to the size of your room.  Use the tape provided to seal the pieces of your underlayment together.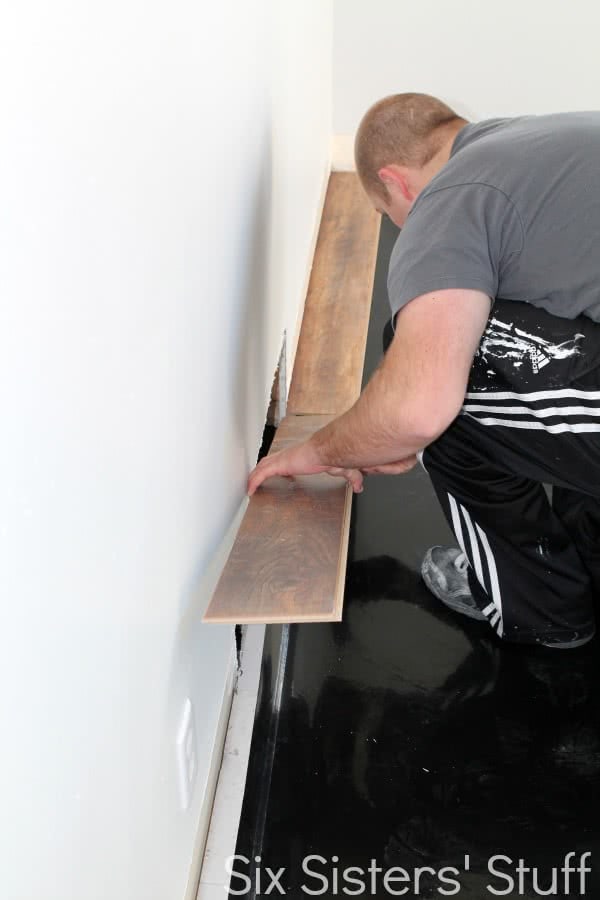 Staring in one corner of the room, lay the first row of laminate down the entire length of the room.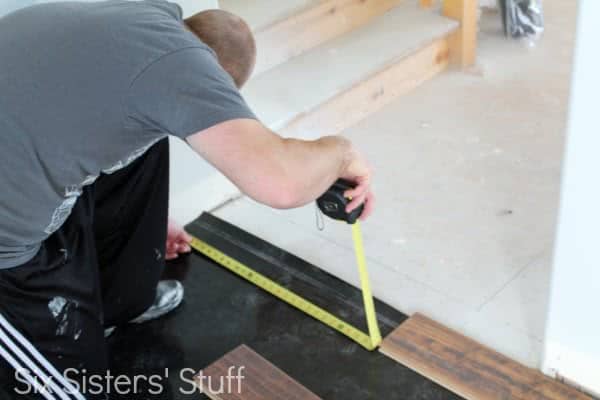 Your laminate won't fit exactly every time, so measure and use a mitre saw to cut it to the appropriate length.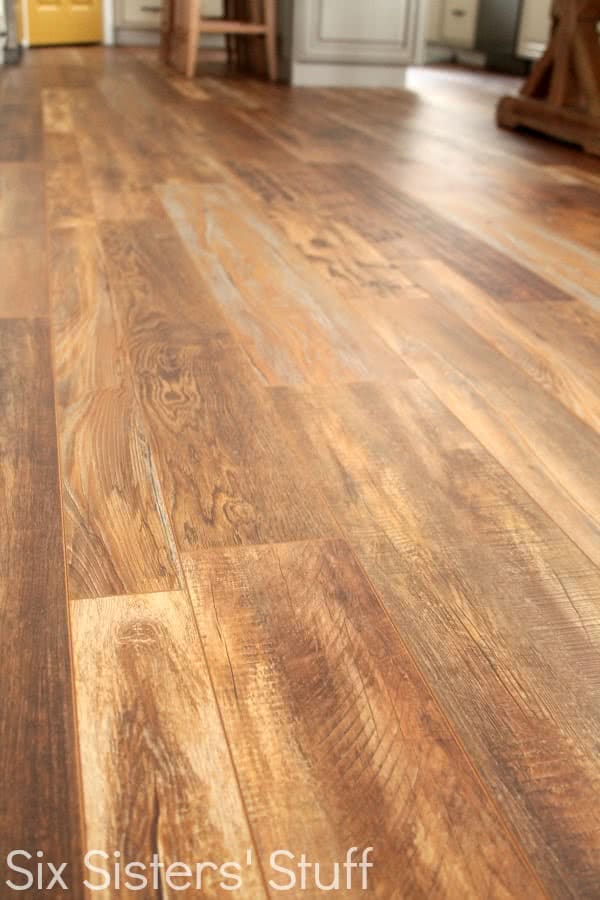 As you can see, Armstrong Architectural Laminate comes in a variety of different widths.  Planks come in 7″, 5″ and 3″ widths.  We laid ours down in the following order: 5″ row, 7″ row, 5″ row, 3″ row, repeated.  Also when we started a new row, we would start by cutting the first piece we laid down by a few inches to give the flooring a staggered look.

As you saw in the video, you simply fold and lock the grooves on each board into place.  Occasionally, you will need to tap a few of the boards into place to keep your flooring nice and tight.  Like we mentioned in the video, you will want to use a rubber mallet and another piece of wood so you don't damage the laminate.
We had a few intricate cuts around our kitchen island, but just used a jigsaw to cut them to the right shape.  Other than that, just keep laying your laminate row by row!

We also installed T-moldings along the bottom of our stairs and at the base of our fireplace for a finished look and smooth transition between surfaces.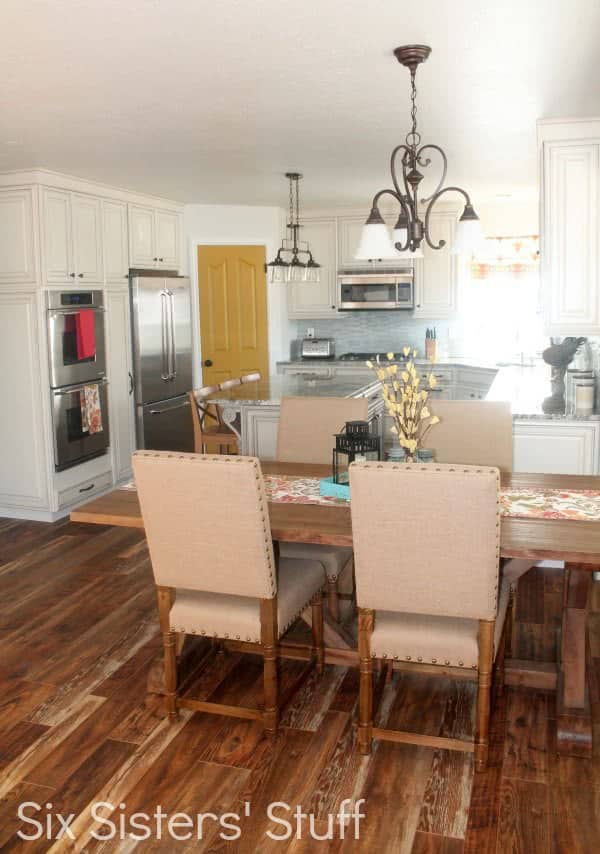 After just a few hours, we had transformed our kitchen and dining room floor!  We had never laid any type of flooring and were pretty nervous to do it on our own, but because of Armstrong's Lock and Fold Flooring, it made it so simple!  Trust me, if we can do it, so can you!
We have a few more Armstrong projects up our sleeves and can't wait to share them with you!  Armstrong Flooring has totally transformed the look of our home and we couldn't be happier!
If you are looking to transform the look of your home on a budget, check out Armstrong Flooring!
Follow Armstrong Flooring on Facebook, Twitter, YouTube, Pinterest and Google+ for amazing ideas and inspiration!  
Disclosure:  Armstrong Flooring generously supplied flooring for our home.  All opinions are my own.