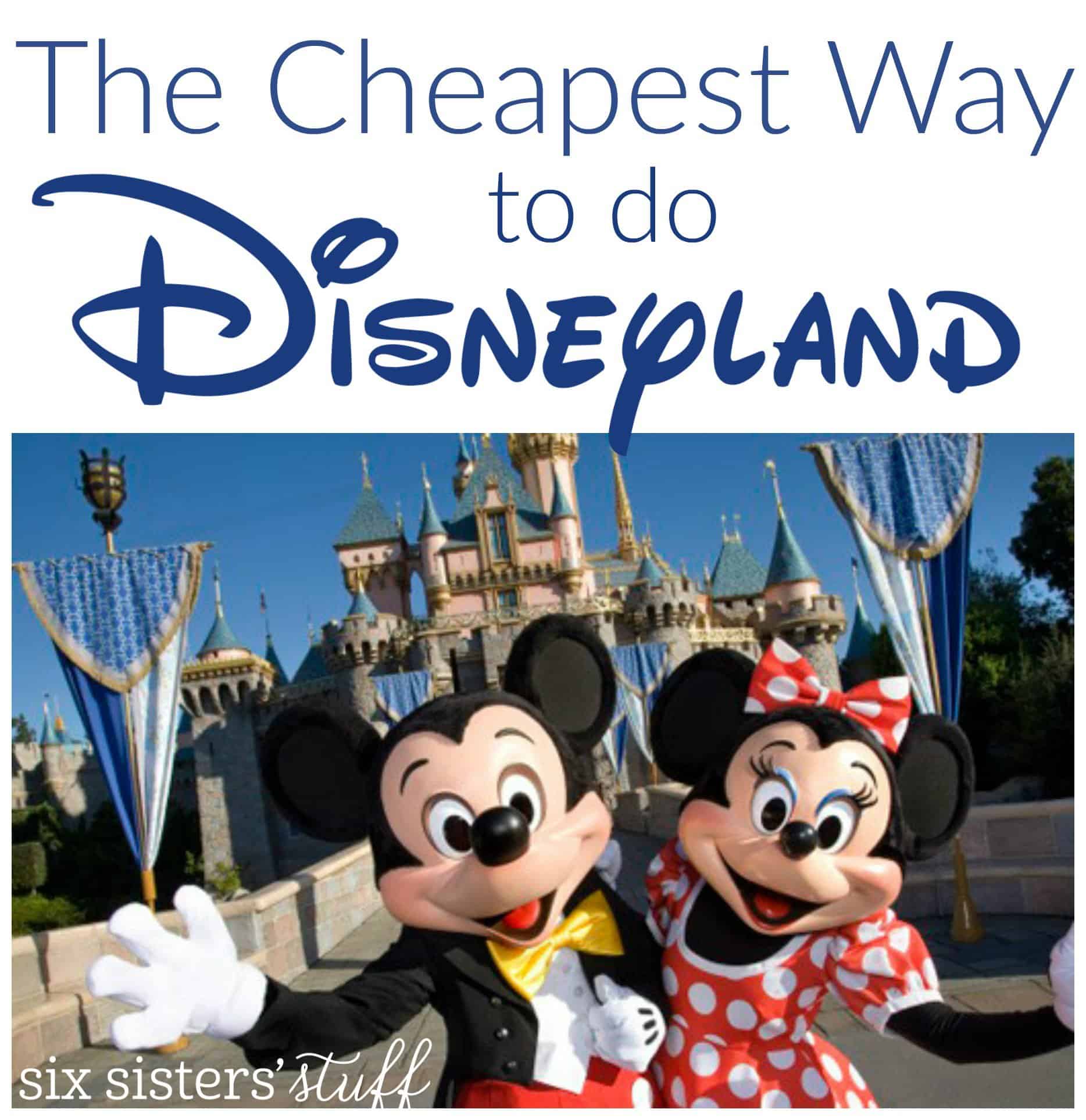 When I first became a Mom and before we started Six Sisters Stuff I used to sell things on Ebay, babysit my neighbors and teach piano lessons to earn a little more money. My husband was a student and we were VERY poor. Ha Ha. I told my husband that I was saving for Disneyland and that was exactly what I did. (He was very supportive of my Disney addiction). It took 1.5 years to earn enough money but I did it and I was so proud of myself.
Over the last 10 years I have saved money to go to Disneyland about every 2 years. Disneyland can get expensive but if you do it right, it is possible. Here are my tips on how to do Disneyland when you have a tight budget.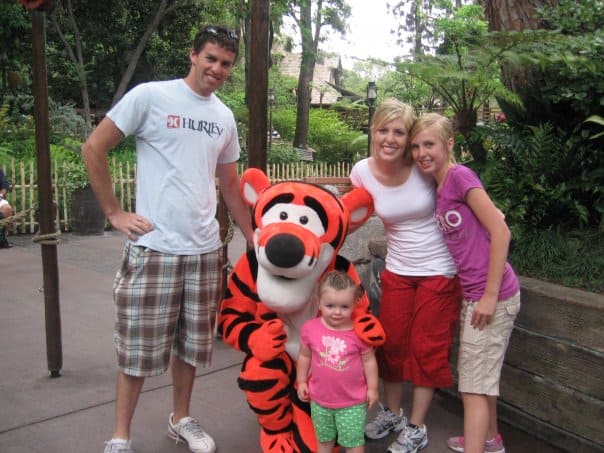 My first suggestion is find a company who will take care of your tickets and hotel. When you buy them together the price will go way down! The best company I have found to go through is Get Away Today. If you find anything cheaper than them, they will beat that price by $10. You really can't go wrong with them. (Also the taxes are included in Get Away Today's price so there are no surprises!)
2.  Go more than one day.
The more days you go to Disneyland the cheaper your tickets will become. A three day hopper pass is usually what we do. I feel you can see both Disneyland and California Adventure in a 3 day span. (My young kids can only do about 3 days anyways).
3. Pick one close!
When picking a hotel, try and find one close. I love getting a hotel that is right off out of the main entrance of Disneyland. That way you don't have to pay for parking and we can walk right onto Disneyland! You can usually get free shuttles if resorts are a mile or more away. Just be sure they offer free shuttles before booking with them.
4. Free breakfast.
When finding a hotel, do some research. A hotel that has breakfast is going to save you not only time but a lot of money!
5. Packing a lunch and snacks.
Usually before we get to the hotel we go to a grocery store and buy some basics. Lots of snacks, fruit, bread, peanut butter, and honey. The park can cost around $7 a person up to $30 a person for food (depending where you go of course). Food can get pretty expensive if you are eating two meals a day there. I like to pack sandwiches and snacks to get us from breakfast all the way to dinner. We usually eat only once in the park per day and even then we try to go for inexpensive items. (ps. small coolers are allowed into the park)
6. Pack water jugs.
I usually pack a bottle or jug for each kid. Then I stick them in my backpack so when my kids are waiting in lines and they get thirsty, I have water on me.  The best part is, you can ask any restaurant for a cup of water (fountain size) and they will give you one – FOR FREE.  Then I just dump it into my jug and you are good to go!
7. Eat meals out of Disneyland.
Yes, you have to walk outside of the park, but it really isn't that far. There are many restaurants and fast food around Disneyland that you can go to. Check around Disneyland and make a plan of where you want to go before you get there.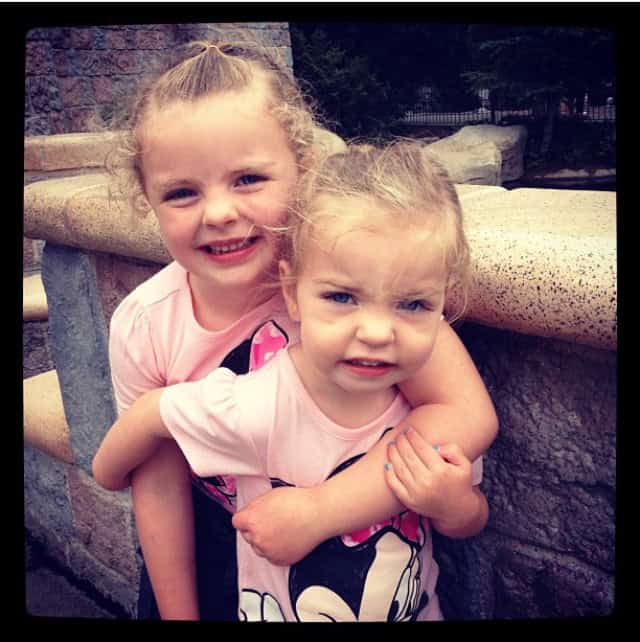 8. Buy t-shirts and dresses before hand. 
Yes, it is fun buying shirts in Disneyland but you can save a lot of money if you get them at Wal-Mart, Target, or any other store that sells Disney shirts. This way you can also wear them into the park!
Many little girls like to dress up in costumes around the park. I highly suggest getting those before you get there also. They are VERY expensive in the park!
9. Inexpensive Souvenirs ? My kids love to bring two quarters and a penny for a fun souvenir.  All you need is two quarters and a penny. My kids love collecting them and watching the machine work. I usually let the kids get 5 of them every time we go. $3 of souvenirs per kid fits perfectly in my budget.
10. Pictures
To me, Disneyland is a magical place that your kids will love and you will want to remember it! But you don't have to spend an arm and a leg to have the workers with cameras take pictures. Did you know that if you hand the camera workers your camera they will gladly snap a picture of you and your family for free? (I love Disney workers.)
Curious of how much your trip will cost? You can check out hotels and different packages at Get Away Today.  Find more information HERE.