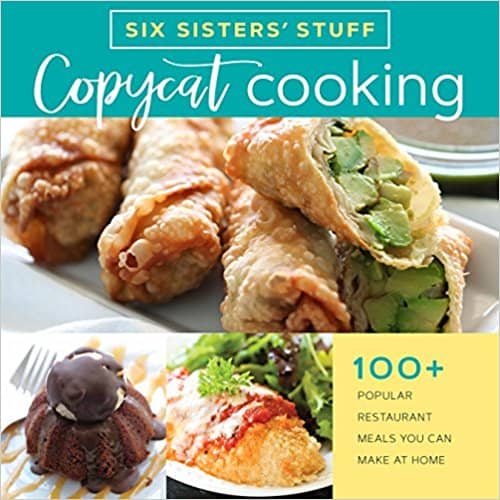 We have a new cookbook coming out September 4th, and this one is my personal favorite. Something about us Sisters' that you may not know, is we love going to restaurants and being waited on. It doesn't happen very often, but every once in a while, it's nice to eat good food and not have to do the dishes. Another reason we enjoy eating out is because the food tastes so amazing! What are they putting in their recipes to make them so delicious? Well we have been working hard to crack the code, and created a whole cookbook dedicated to copycat restaurant recipes. The best part is… you can officially pre-order it!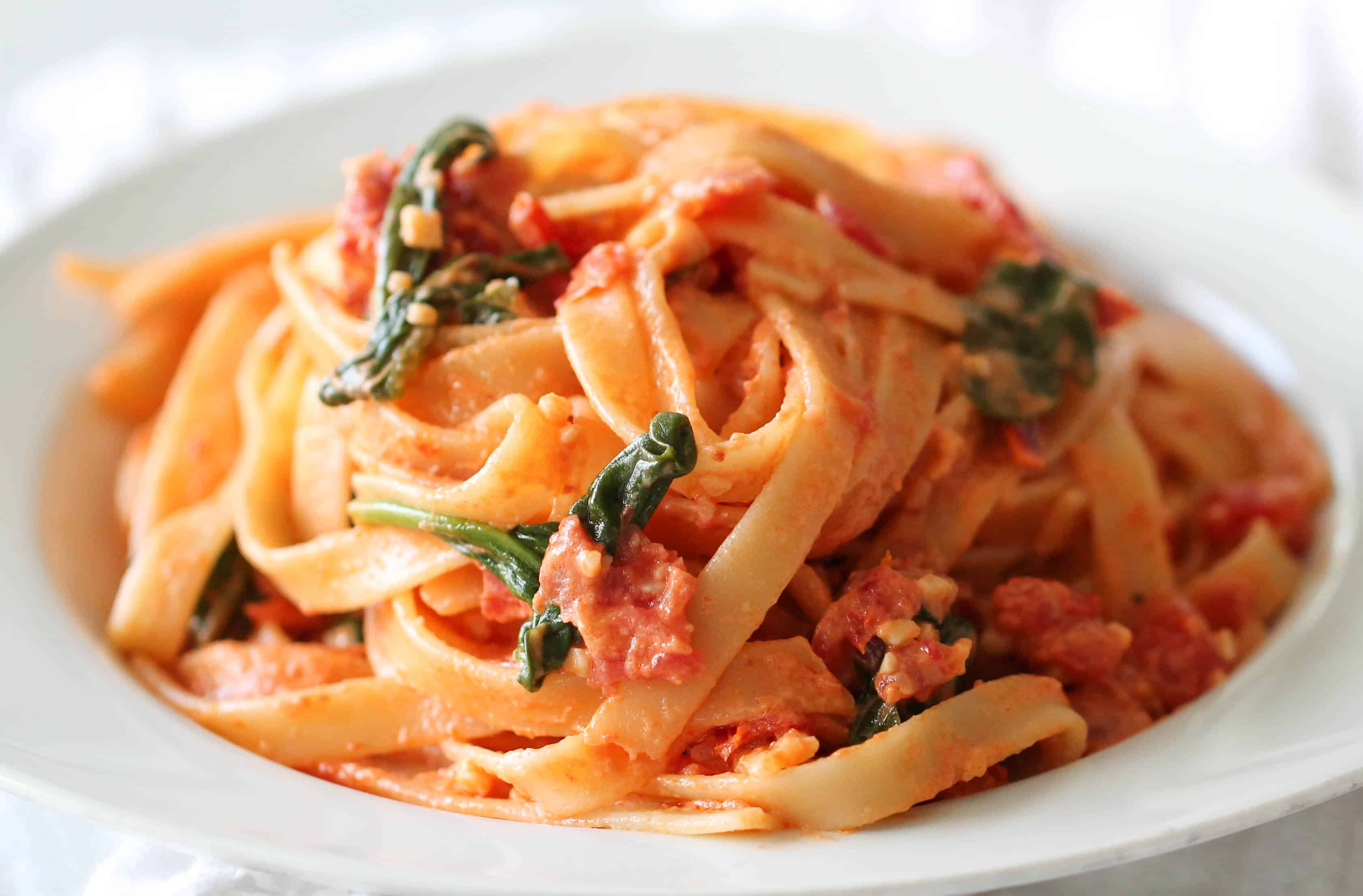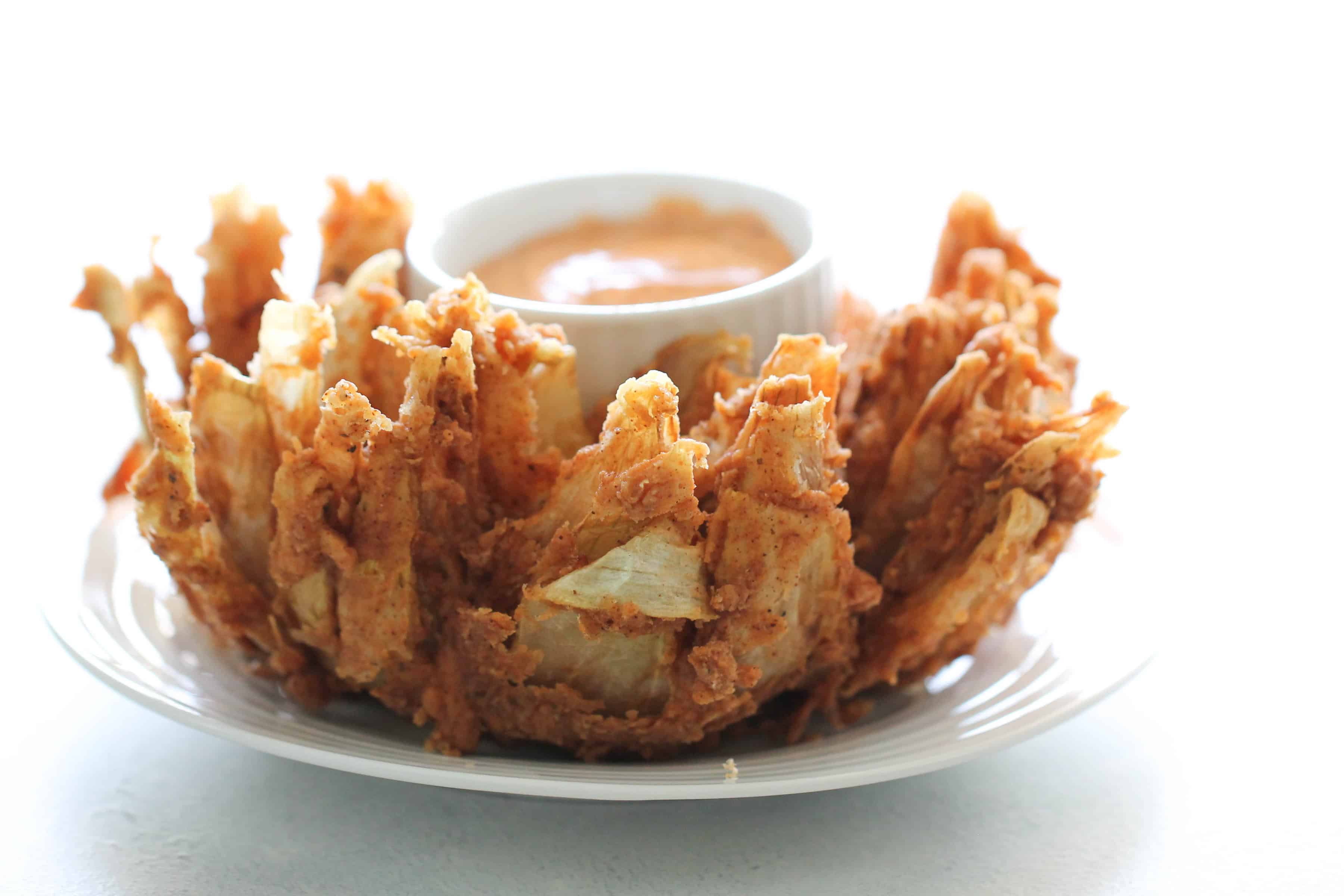 You can find it here: Copycat Cooking with Six Sisters' Stuff. It's also on sale, but not for much longer, so buy it while it's more than 20% off!
Our new cookbook includes copycat recipes from Wingers, Texas Roadhouse, Starbucks, Panera, Cheesecake Factory, Kneaders, and so much more! We have you covered from drinks, to dessert and everything in-between. It has over 100 of your favorite restaurant recipes that you know and love! It's the perfect gift for new teachers, weddings, mothers, daughters, nieces, grandmothers, and even the guys! These recipes are simple, easy to follow, and don't require any strange ingredients. Let's get copycat cooking!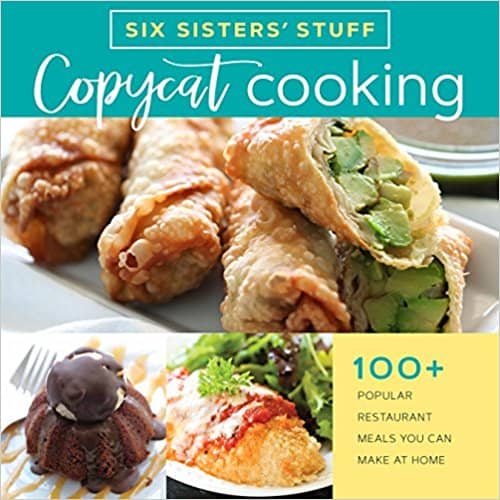 As a special thanks to all our followers, we wanted to give you a gift for all your support! Not only can you pre-order our NEW CopyCat cookbook but if you pre-order it between now and August 31st, you'll get two of our most popular e-books, for FREE! These include 50 Easy Weeknight Dinners, and Favorite Family Recipes.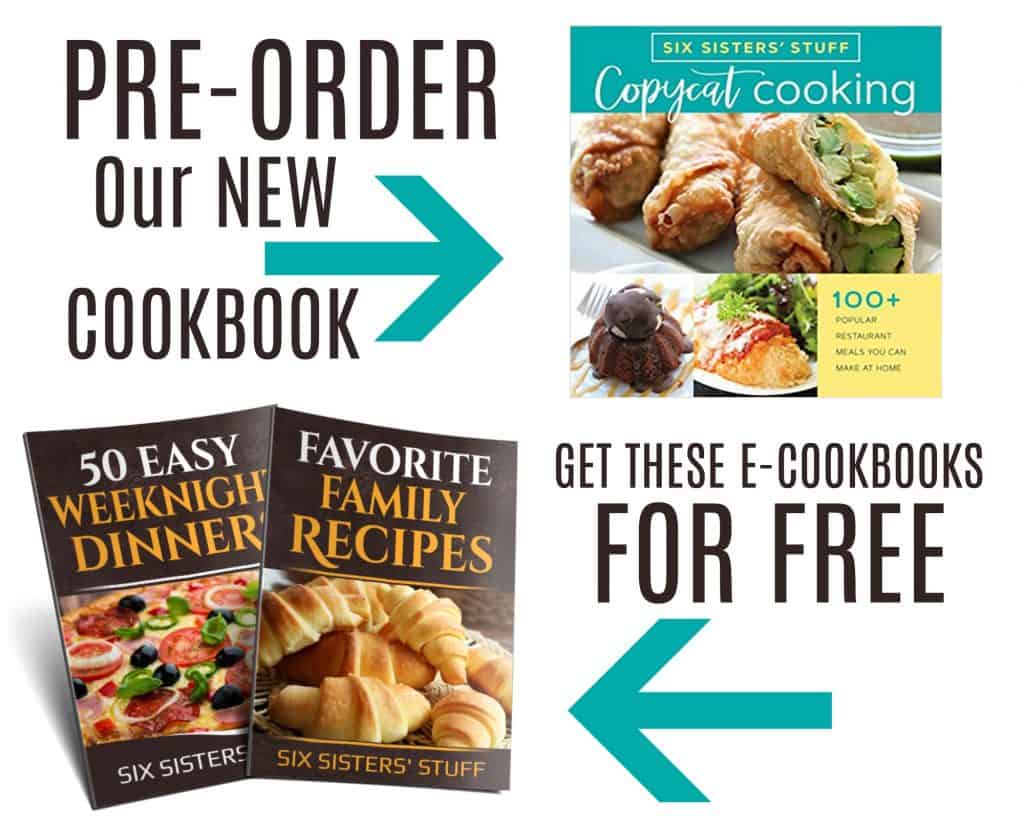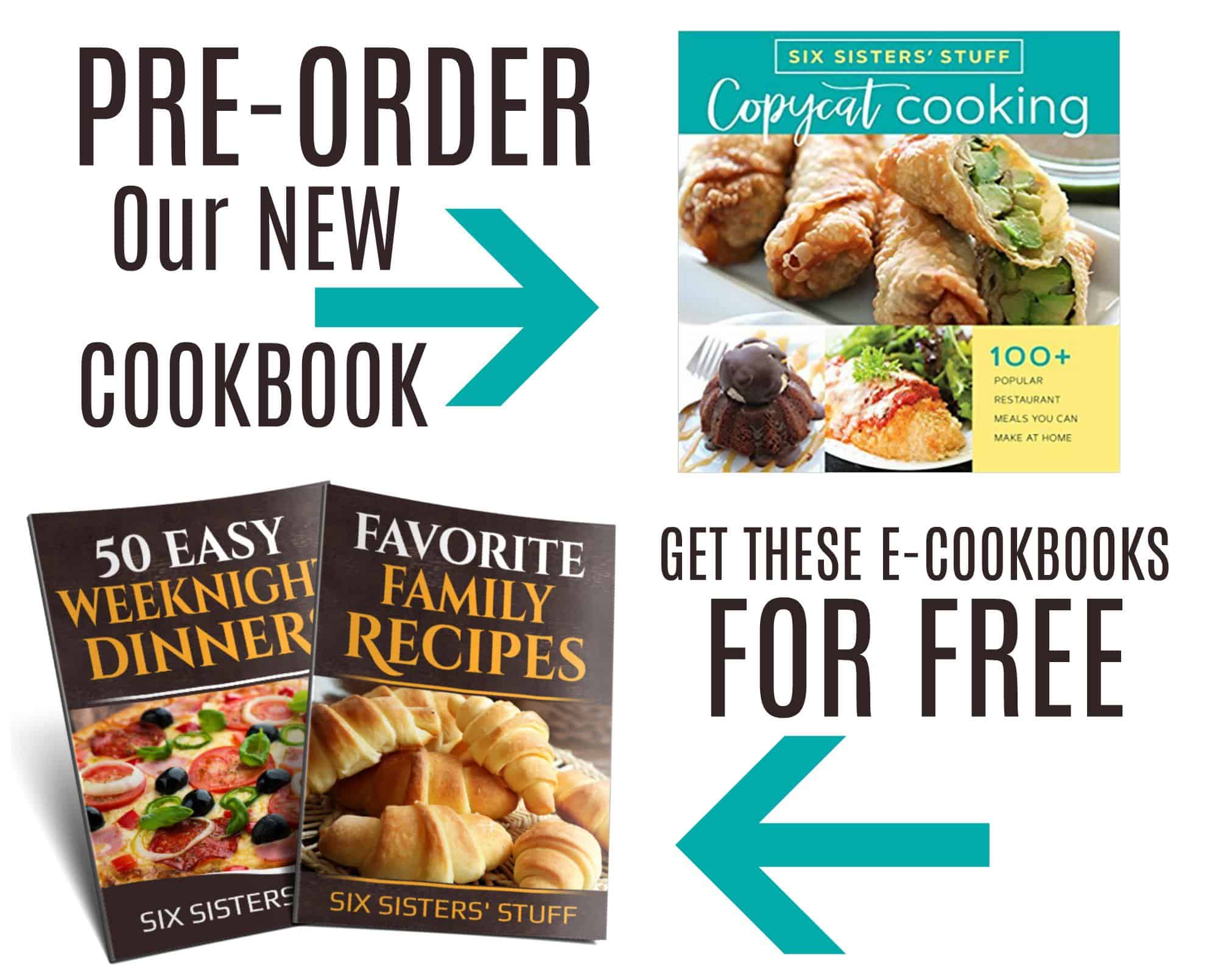 Our 50 Easy Weeknight Dinners include a variety of dishes your whole family will love. Chicken, beef, pork, turkey and fish? You got it! These dinners are so simple and take just minutes to throw together. For a busy mom like yourself, this book is a must!
Through the years our family has accumulated and tested many different recipes. We have put together an e-book of all our favorite recipes. We call them our favorite because they taste amazing, our whole family will eat them, and they are easy to make. This e-book comes with appetizers, main dishes, side dishes, and desserts. Every recipe is easy to follow, and has no weird or unfamiliar ingredients.
How to get Your free ecookbooks
To redeem your free ebooks, email [email protected].
In the email be sure to include:
1. Your order confirmation number after you order our NEW Copycat Cookbook
2. Your first and last name
Happy Cooking! Love,
The Sisters