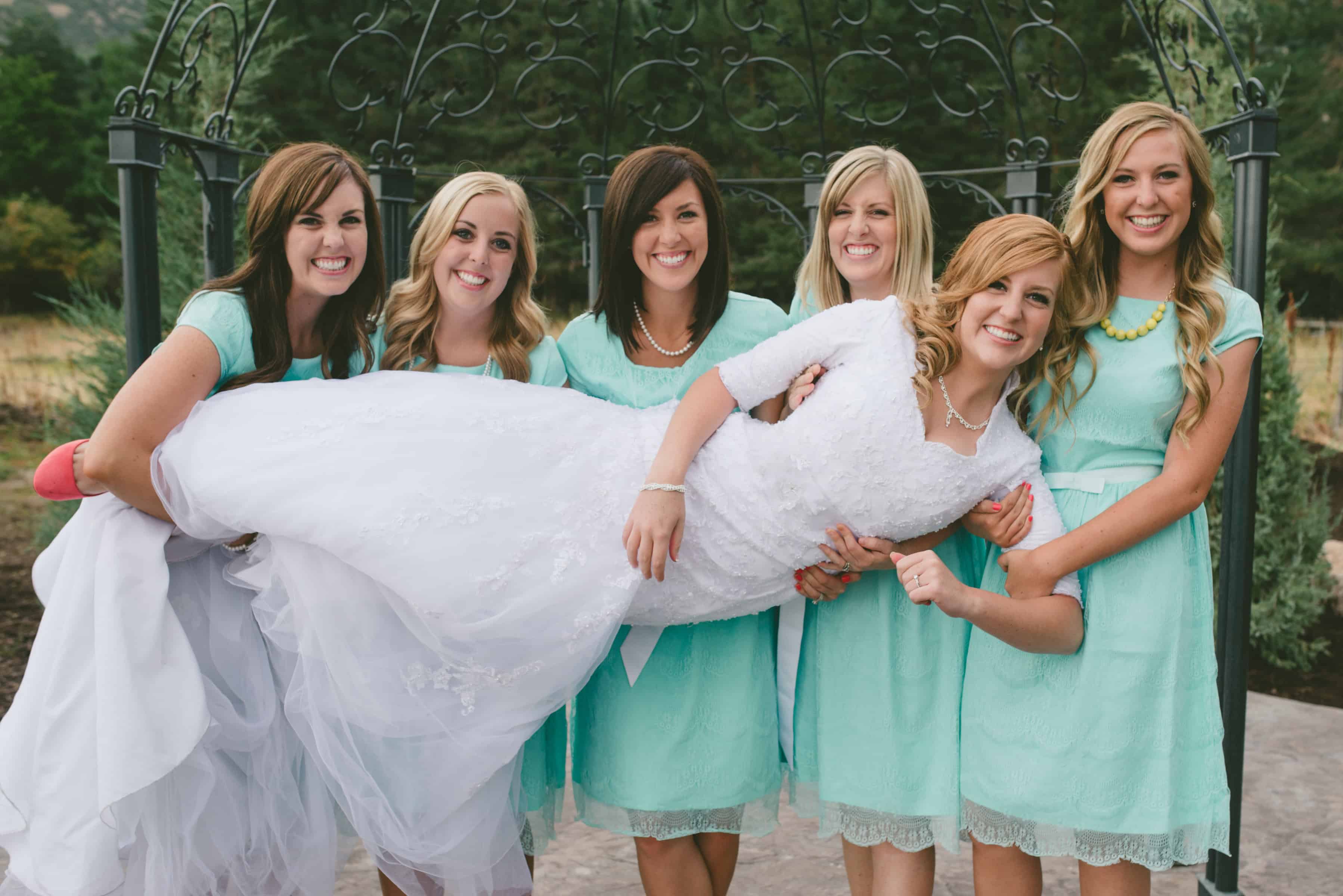 I have a confession – I am obsessed with dresses. I could wear them everyday for the rest of my life! One of my all-time favorite shops is
Shabby Apple
! When we were talking about Bridesmaid Dresses, I knew that's where I would find them! I love their classy, vintage looks, and they have dresses in every color you can imagine.
After searching through their HUGE inventory of dresses, I found the perfect one: the Meant to Be Tiffany Blue Lace Dress. Maybe I am biased, but I think it looks pretty good on all of them!
(Sorry guys…I just had to post this one! 😉 )
But my favorite was MY dress! I wore the "I'm Late! I'm Late!" Navy Lace Dress for our farewell. I thought it was the perfect dress to wear at the end of a perfect day!
Keep updated and see all the newest styles and trends from by following