I love feeding my kids healthy foods, but for lunch I usually just throw something together. This year, I made a goal to make food a little more healthy in their lunch boxes. I put together a list of our favorite healthy lunches, and they are delicious.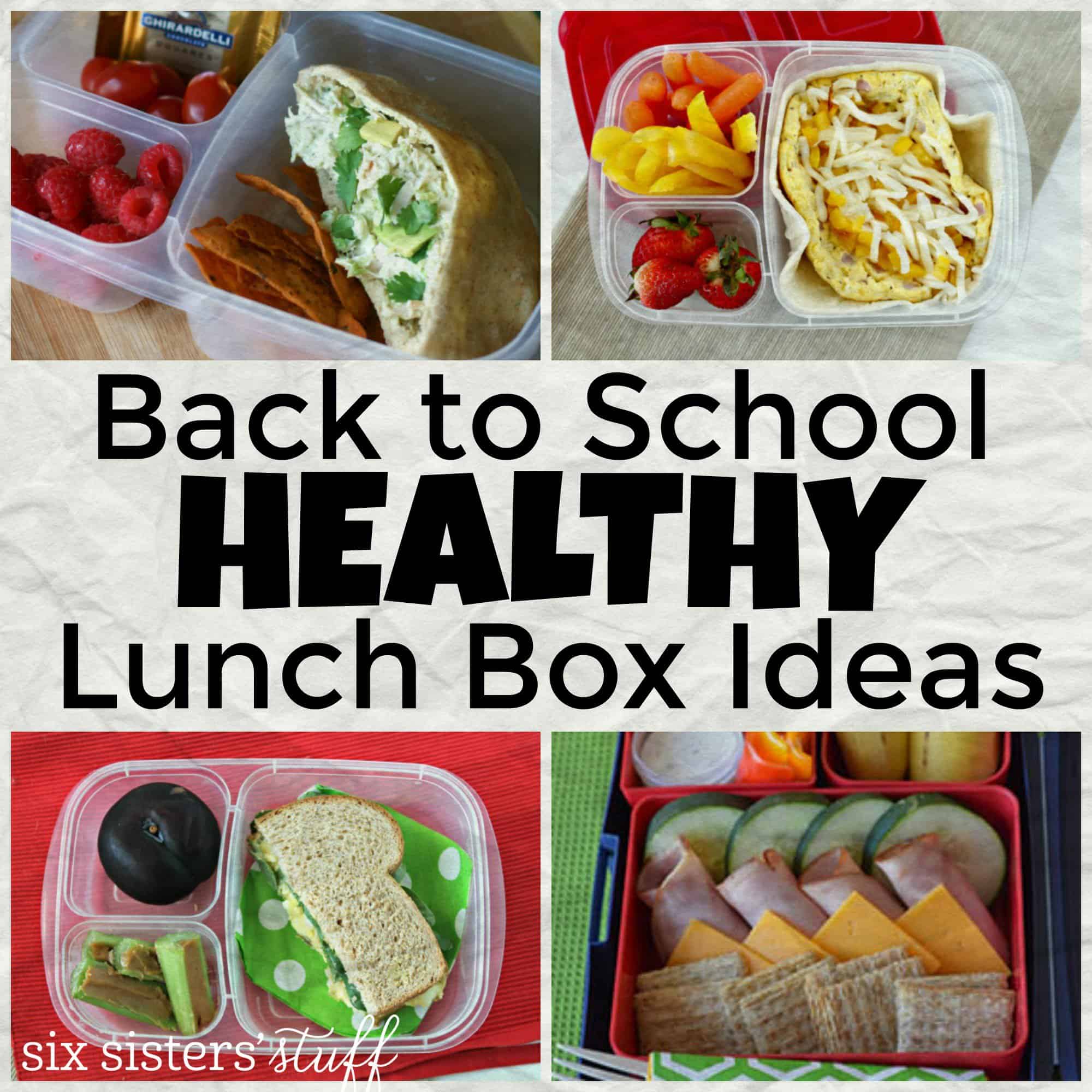 So, last year my kid's lunch consisted of a PB and J sandwich, Gogurt, some sort of fruit and a treat.
Although this isn't the worst lunch I could make for my kids, I just knew I could try harder to make them more healthy.
This year, I'm determined to make healthier lunches. Here are some of my ideas and some that I have found, that we make at home and they always seem to gobble right up.
healthy home lunch ideas for kids:
So the main things I've decided to give them are:
1. A vegetable
2. A fruit
3. A healthy grain (whole wheat)
4. Some sort of protein
Also – I purchased these Bento Plastic containers to help keep their items separate. I LOVE them!
You can find them HERE. 

Avocado Chicken Salad. Find the recipe HERE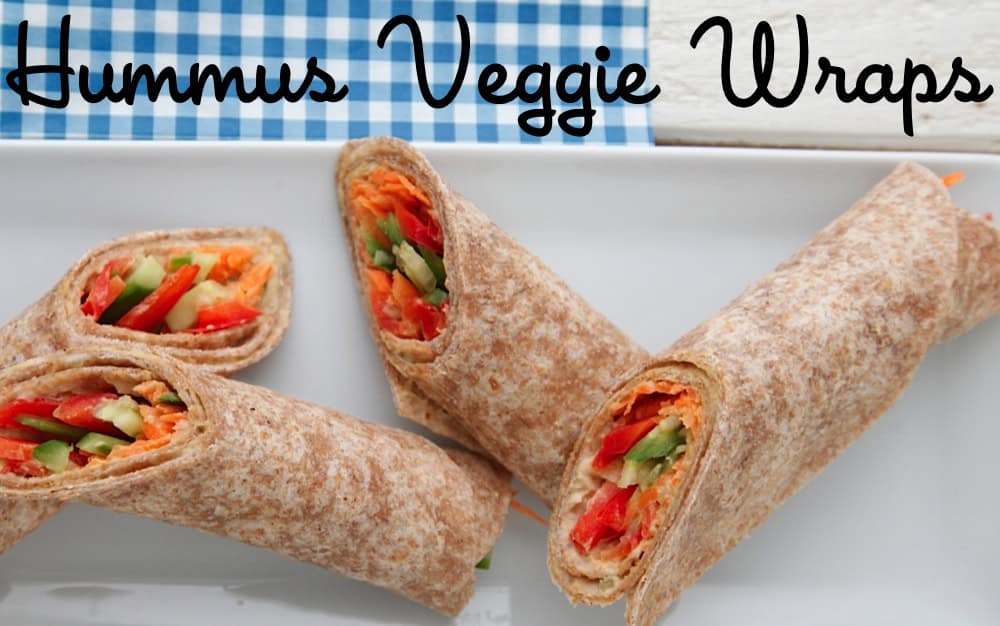 Hummus Veggie Wraps. Find the recipe HERE
Then add some grapes and sugar snap peas.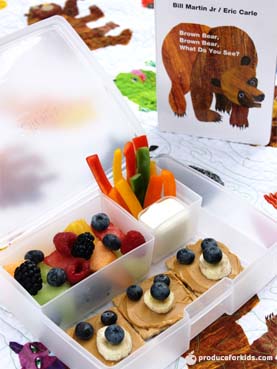 Brown Bear Bento Box. Find the instructions HERE.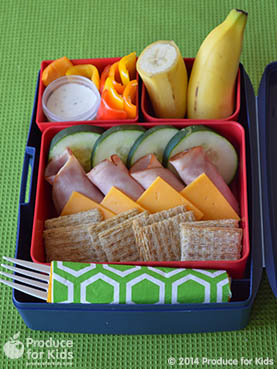 Easy Lunch Stackers. Find the instructions HERE.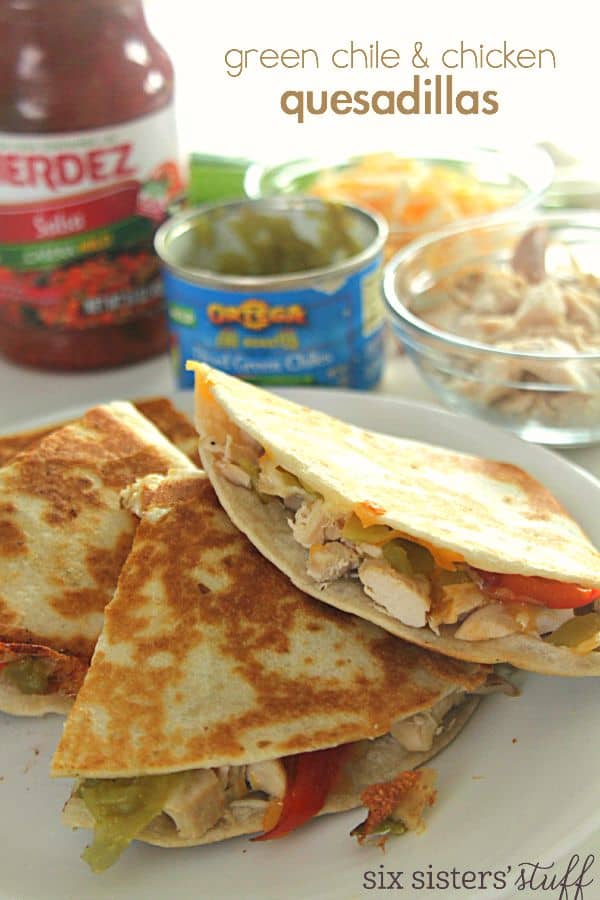 Green Chile and Chicken Quesadillas
(if your kids don't like the green chiles, just omit them)
Serve with a cut up apple and some celery with peanut butter
(To make it even more healthy, try making it with whole wheat tortillas)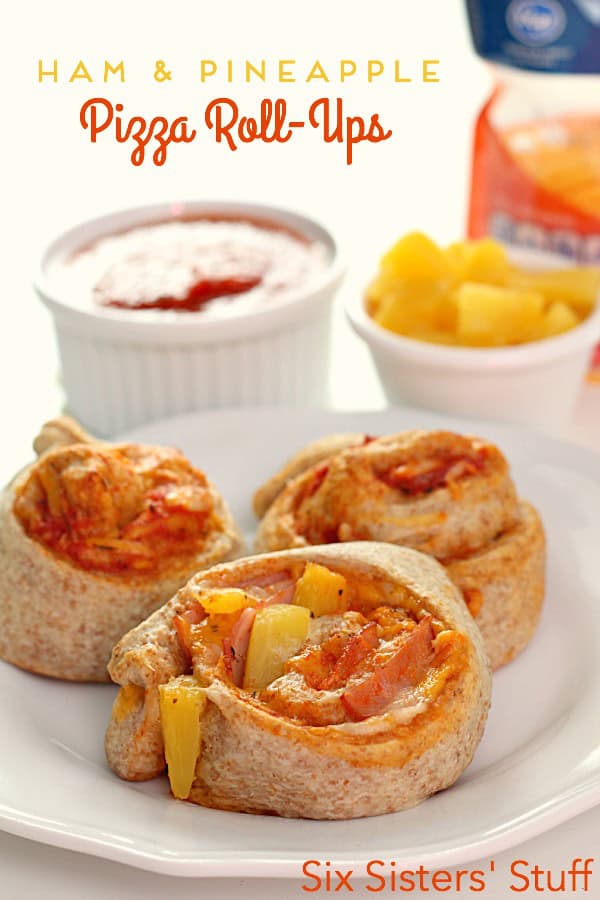 Ham and Pineapple Pizza Roll-Ups
I like to make these for dinner the night before. I double the recipe so I have some for lunches in the weeks to come. Whatever you don't use, freeze in individual baggies and use them when you are ready!
For lunch, serve with strawberries, carrots and ranch, and a fun little treat.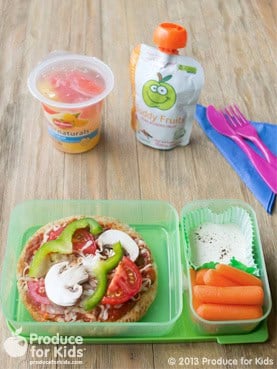 Pizza Bento Box. Find the instructions HERE
We added our own veggies to the top of the pizza that they liked.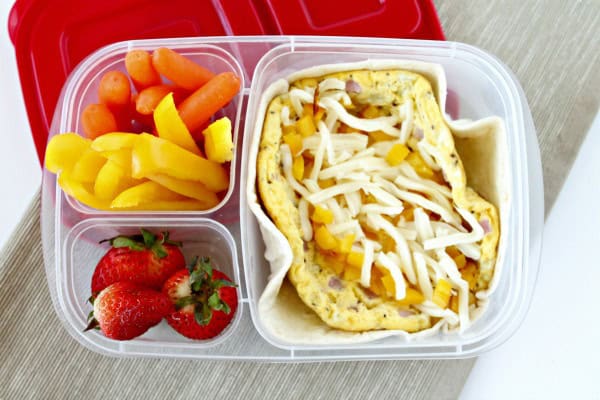 Egg and Ham Tortilla Roll-Up.
First I made a little ham and egg omelette. I added some cooked peppers and cheese. Then I roll it up in a tortilla. (I left it open so you could see it) It takes about 5 minutes to throw together. Then I added some raw peppers and carrots and strawberries.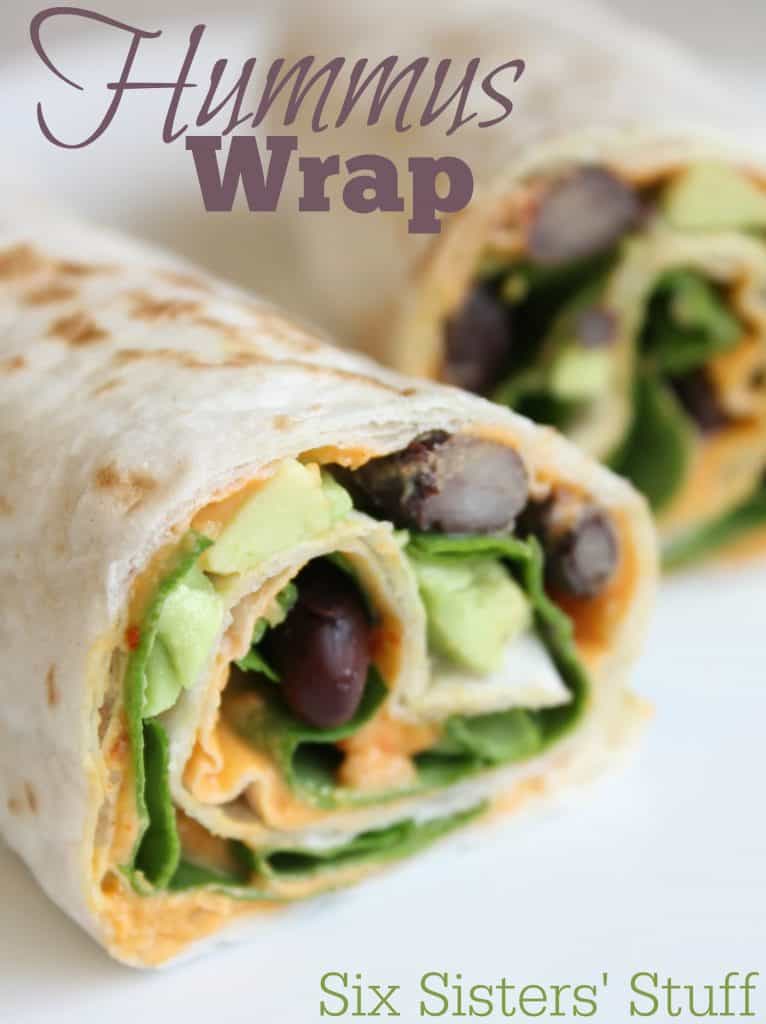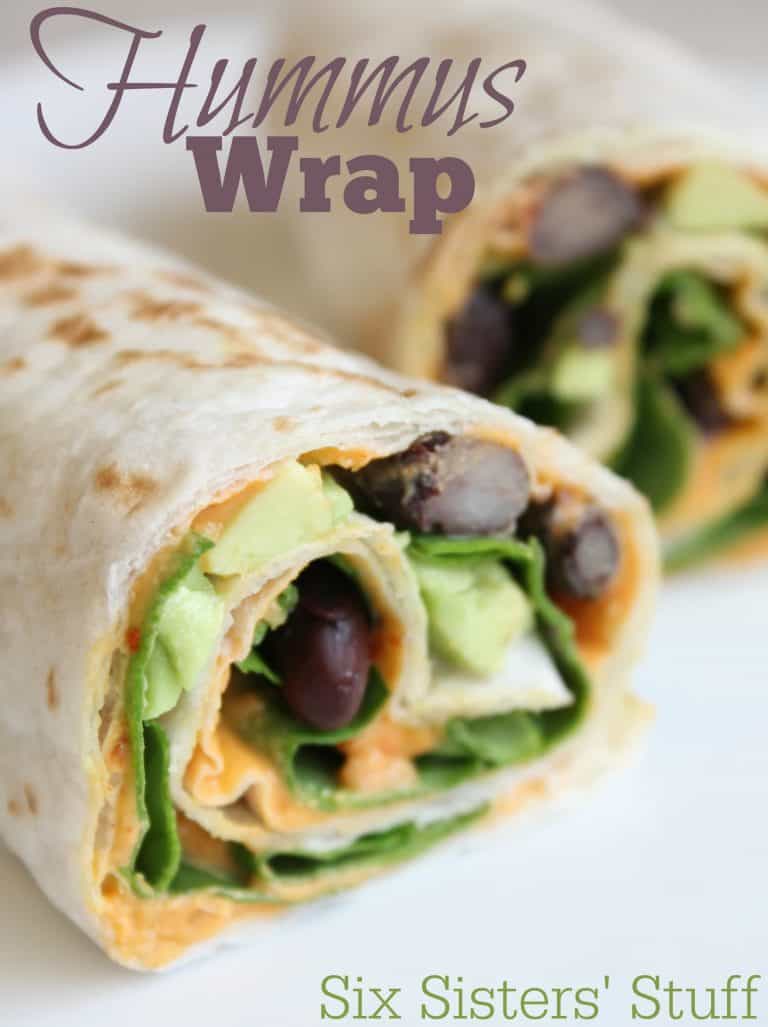 Easy Hummus Wrap. Find how to make it HERE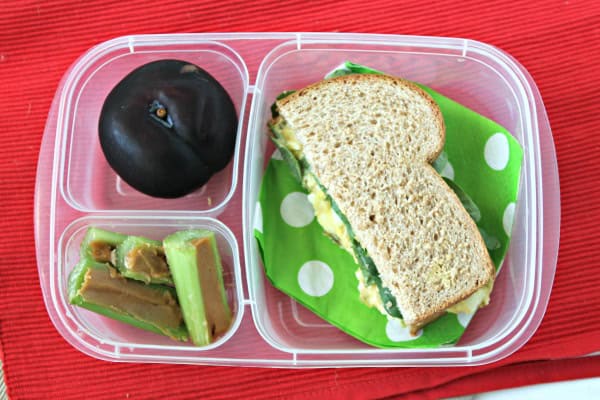 Egg Salad Sandwich. Find how to make it
HERE.
Then I just added some celery with peanut butter and a plum. My Kindergartener only likes half a sandwich. But you could easier fit a whole sandwich in there.
It was actually pretty easy to find things they would eat. Usually they used to come home with half their lunch box uneaten, and now everything is gobbled up, and as a mama, it makes me proud.
My kids are learning to love healthy foods at a young age, and I love that it is fueling their body and giving them the nutrients they need.
watch how to make another healthy home lunch recipe, here:
Did you know we have a Youtube Channel? We have hundreds of simple and delicious recipes, your family is going to love. We take you through each recipe, step by step, and show you exactly how to make them.
This Avocado Chicken Salad Sandwich is simple, delicious and very healthy. Watch how to make it, here:
looking for healthy desserts? here are a few of our favorite:
Never Miss Another Six Sisters' Recipe Again:
Follow Six Sisters' Stuff on Instagram |Facebook |Pinterest | YouTube
Looking to eat healthier?  Sign-up to receive a healthy menu plan and shopping list in your inbox every week!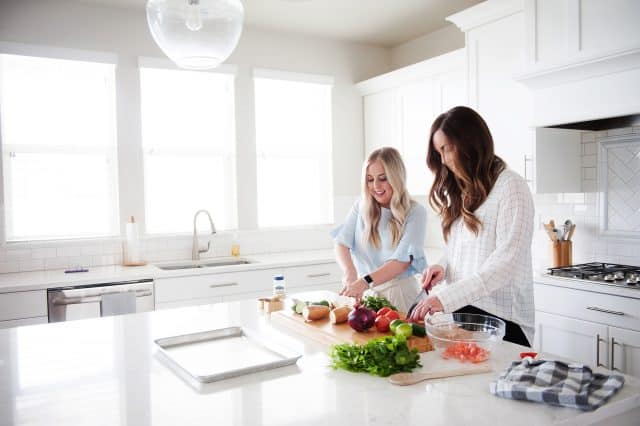 EACH HEALTHY MENU PLAN INCLUDES:
A WEEK AT A GLANCE
6 MAIN DISH RECIPES
2 SIDE DISH RECIPES
1 SNACK/TREAT RECIPE
DETAILED SHOPPING LIST
Every recipe in the menu plan is 500 calories or less per serving and includes nutrition information to help you stay on track!
Learn more, view sample menu plans and join HERE!