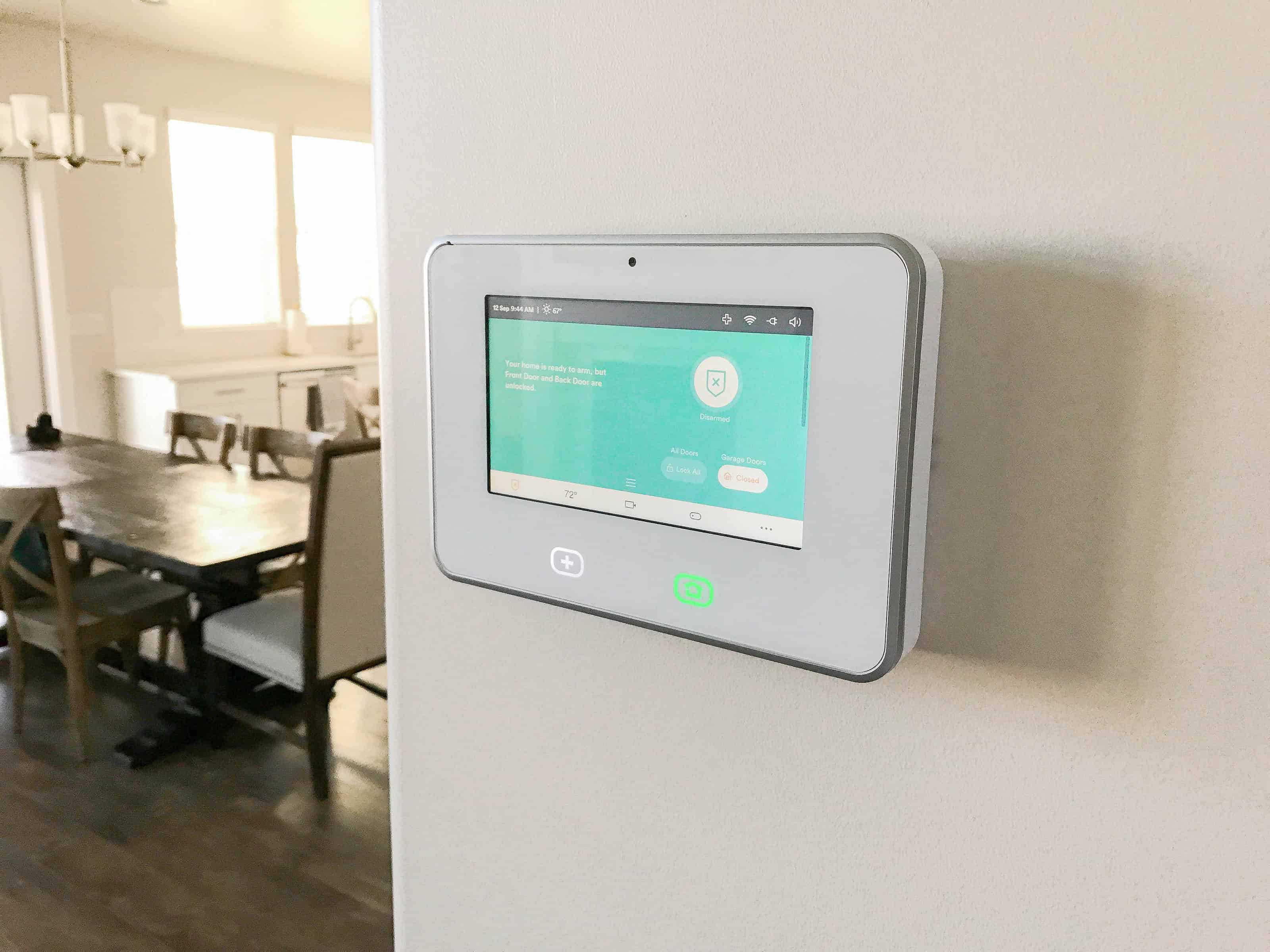 We are so excited to be partnering with Vivint Smart Home!

If you have followed our blog for awhile, you know how much family means to us.  Now that I have a family of my own, I am constantly thinking about my family's safety and keeping us connected, which is why Vivint Smart Home is such a perfect fit for us!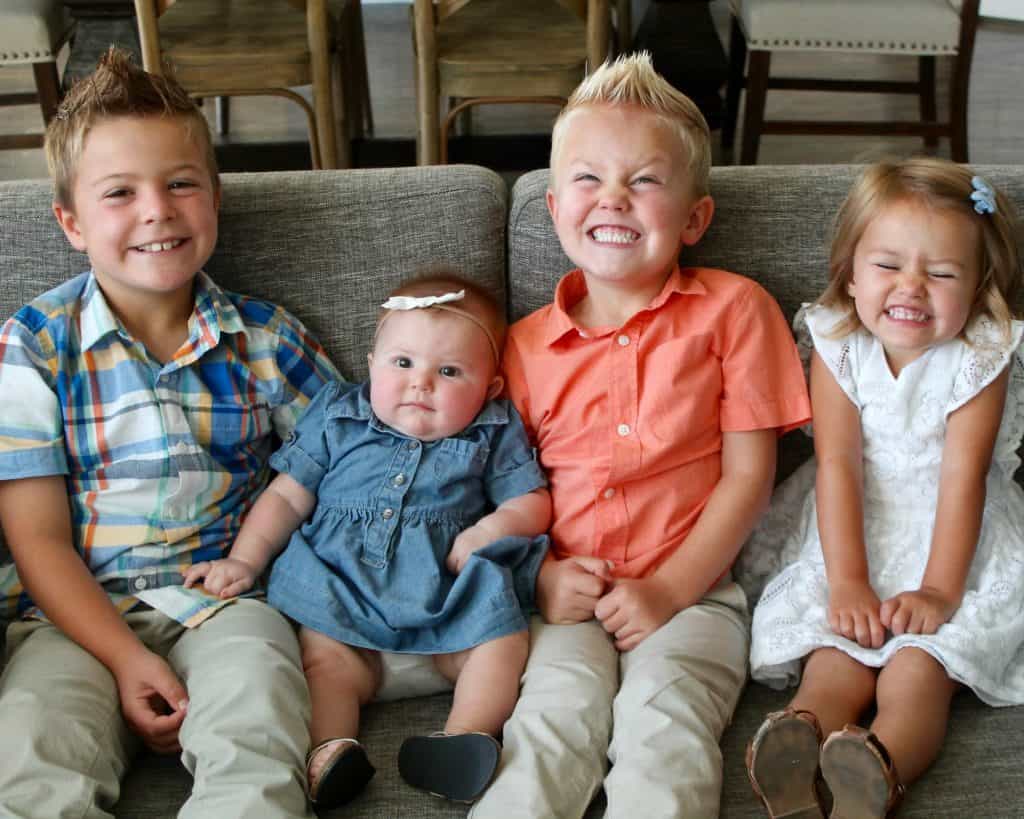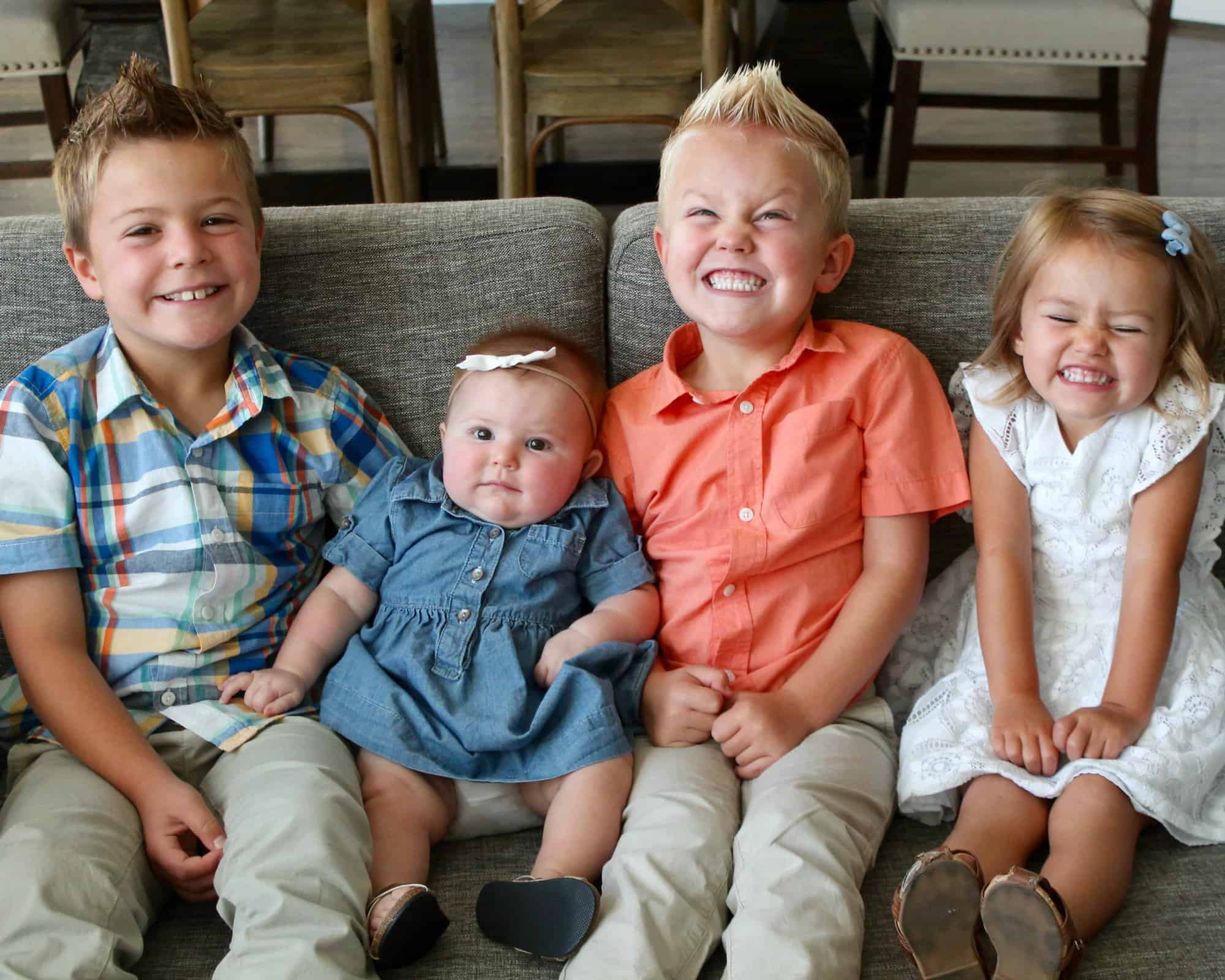 I mean, look at those faces.  How could I not be obsessed with keeping them safe?!
We only share products with you that we are passionate about, and Vivint Smart Home is one of them!  Since having our Vivint Smart Home System, we have saved money on our cooling/heating bill, felt safe and secure and can control so many elements of our home in the palm of our hand using the Vivint Smart Home App!
CALL 855-404-2398 FOR A FREE QUOTE AND TO LEARN MORE ABOUT VIVINT SMART HOME!
Some of my favorite features of our Vivint Smart Home System are:
Doorbell Camera: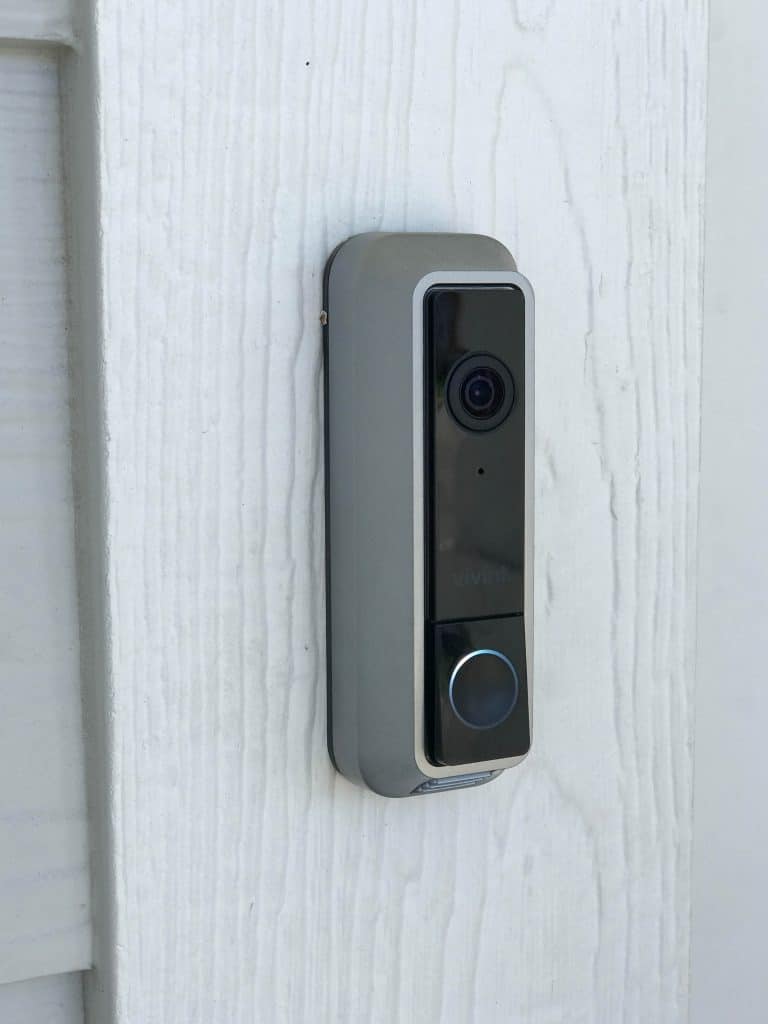 We have loved having a doorbell camera!  Wether you are worried about people stealing packages right off your porch, strangers approaching your home or just being able to talk to visitors without having to get off the couch, this doorbell camera is for you!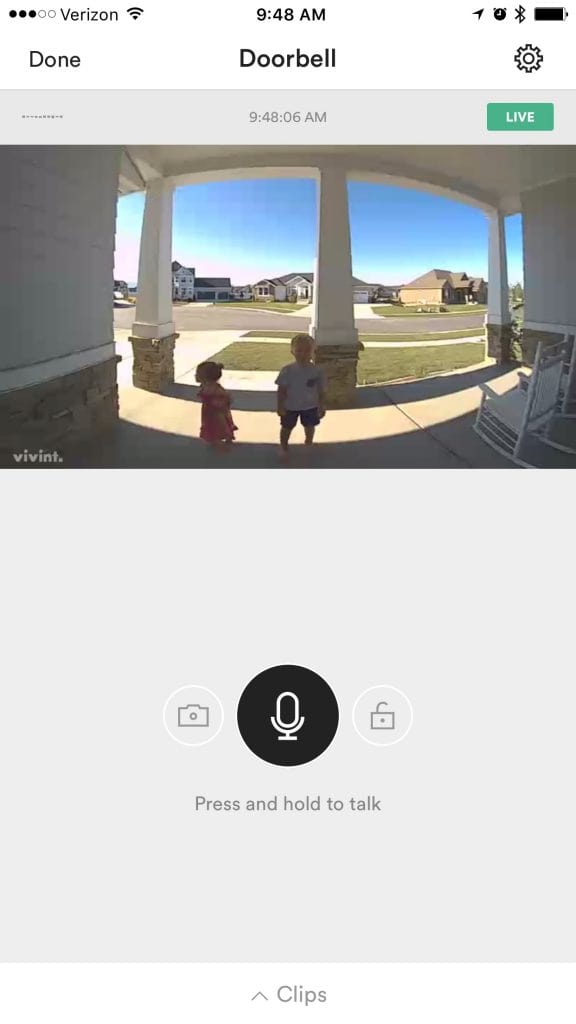 The Vivint Doorbell Camera has a 180-degrees wide angle lens so you get a clear view of your entire doorstep.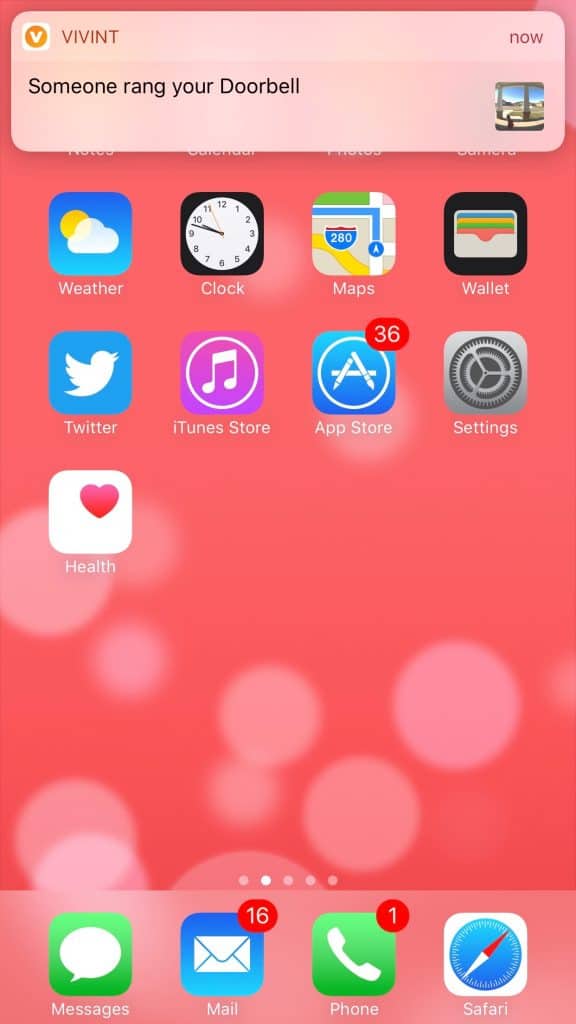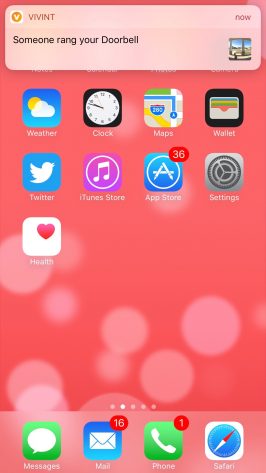 I love getting a notification anytime someone rings my doorbell and that I can talk to them directly from my phone, even when I'm not home!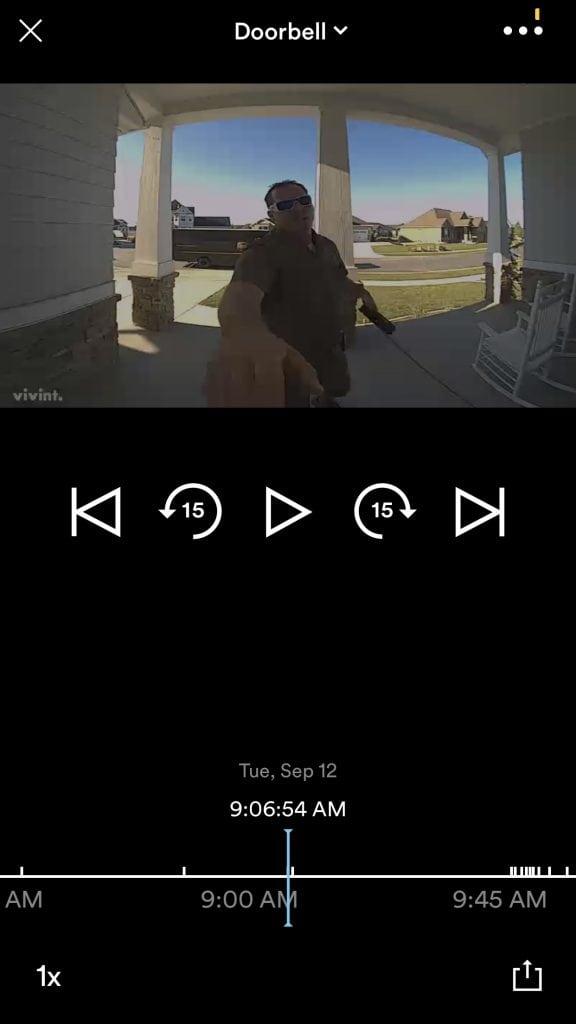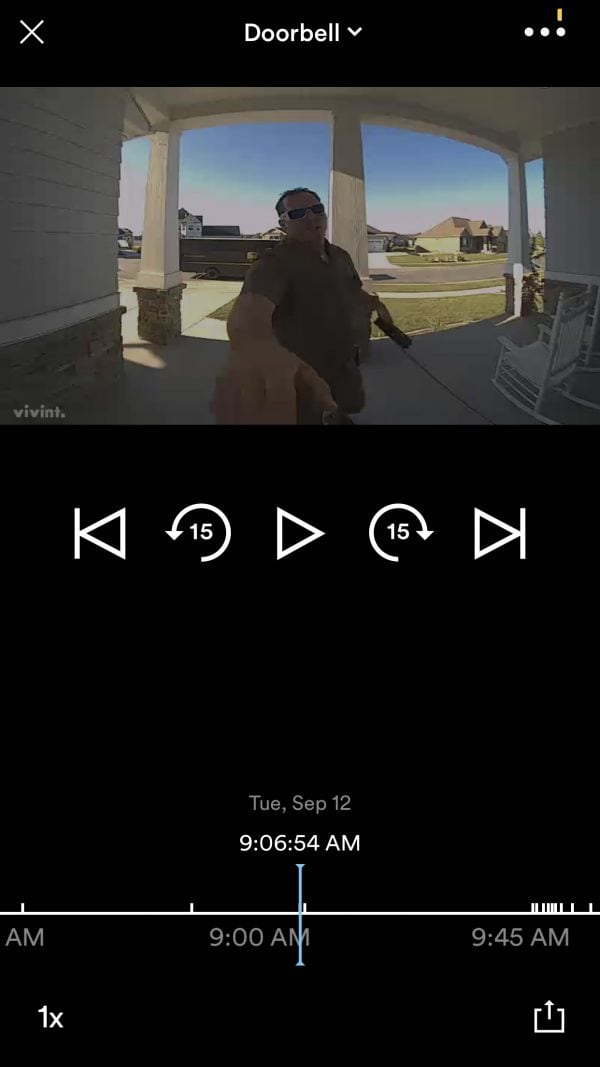 The Vivint Doorbell Camera also records 24/7 continuous video for up to 30 days so you can playback footage you may have missed while you were away!
Smart Door Lock:
What if I told you you could lock and unlock the doors of your home from your phone?!  Good news!  YOU CAN!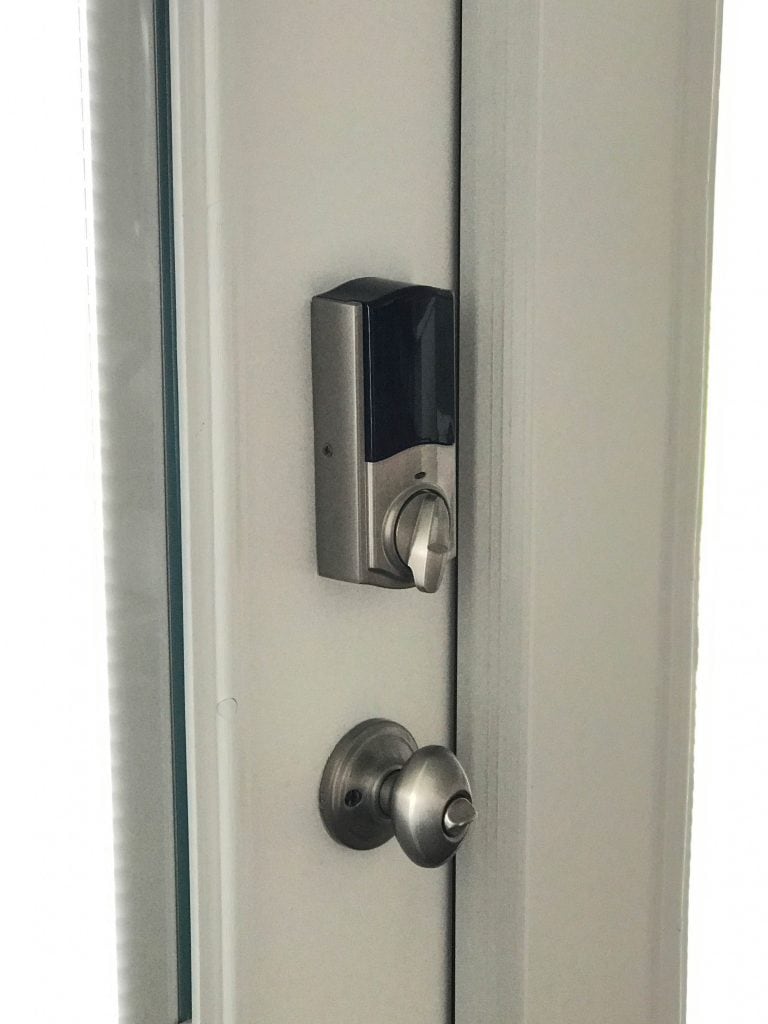 The Smart Door Locks are completely secure and can notify you when your doors are left unlocked!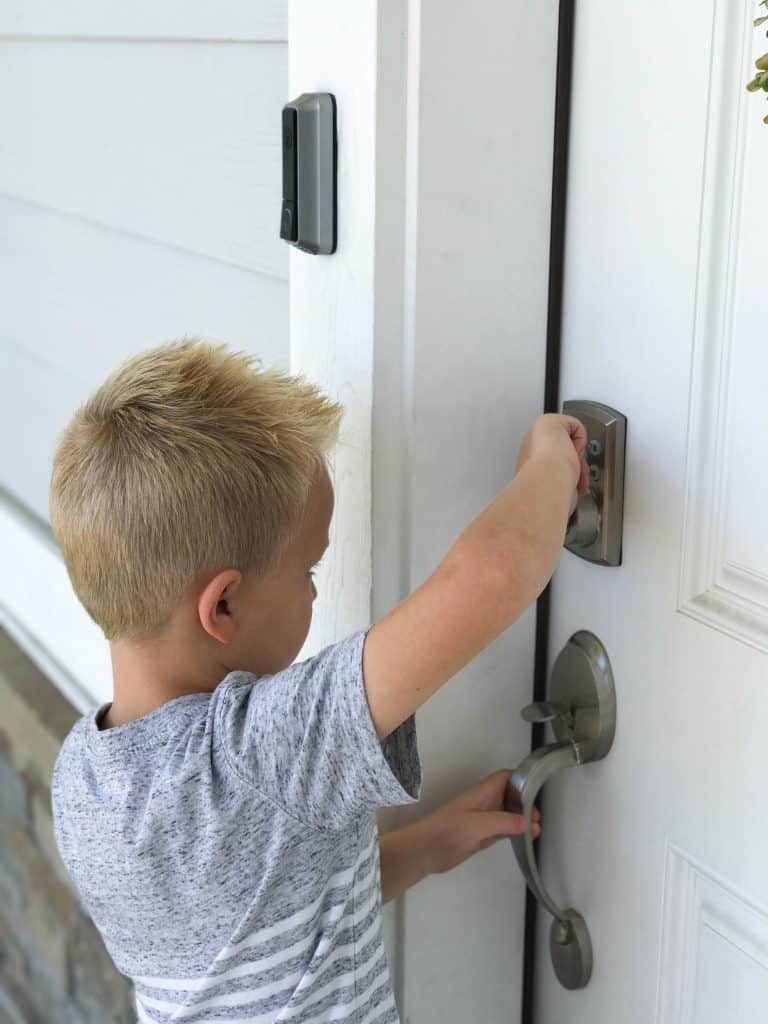 I also love that if for some reason my kids were locked out of the house, they can type in our passcode and unlock the door without a key!
My absolute favorite feature about the Smart Door Lock is that it is compatible with Amazon Echo!
You no longer have to wander around a dark house locking all the doors before going to bed.  Just tell Alexa to lock all the doors and in a matter of moments they are locked!
Vivint Element Thermostat with Smart Technology:
Our monthly utility bill comes with a usage graph in comparison to our neighbors and for some reason our usage was through the roof (as was our bill at times)!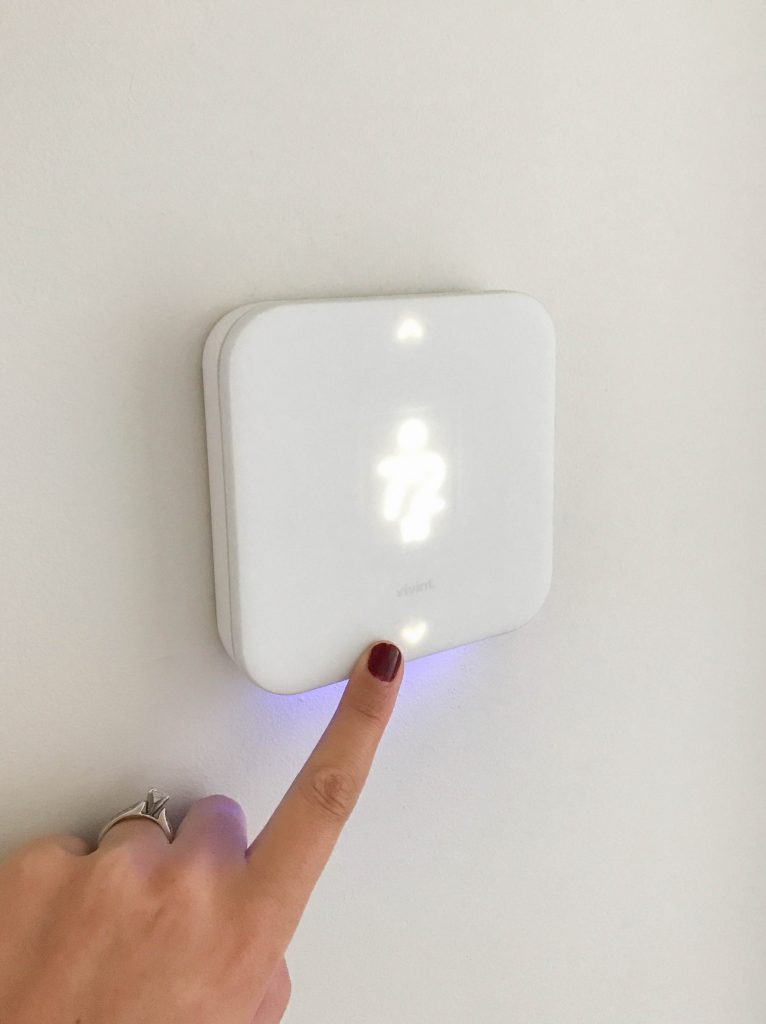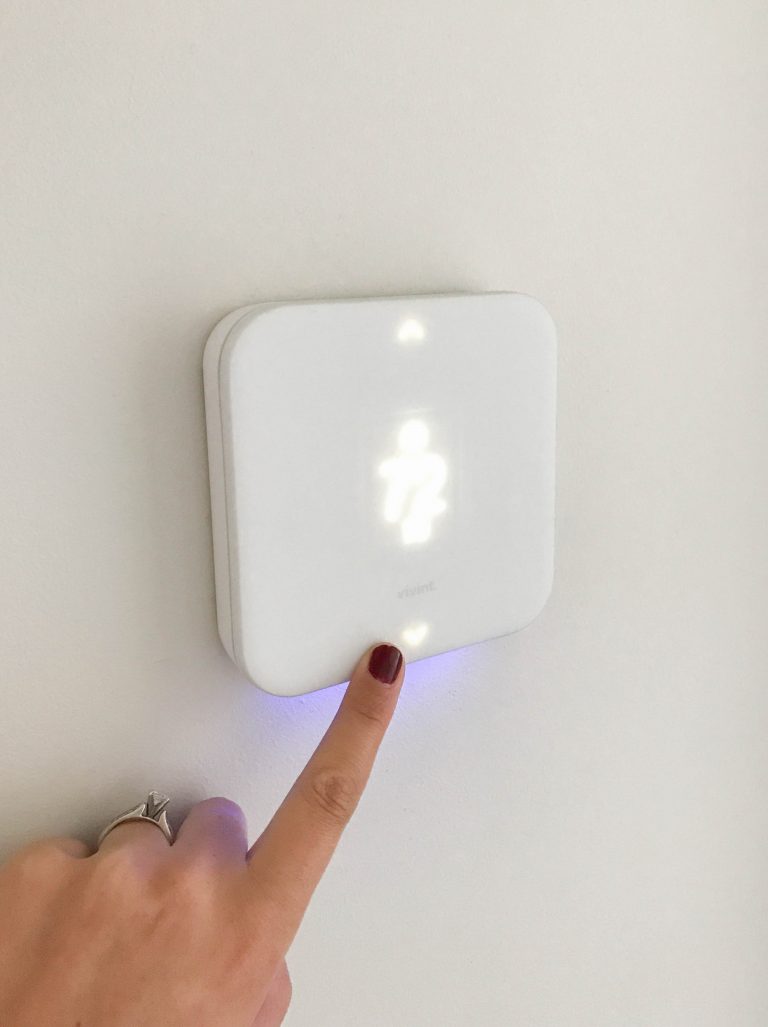 In the first month that we had our Vivint Element Thermostat, we decreased our energy usage by 30%!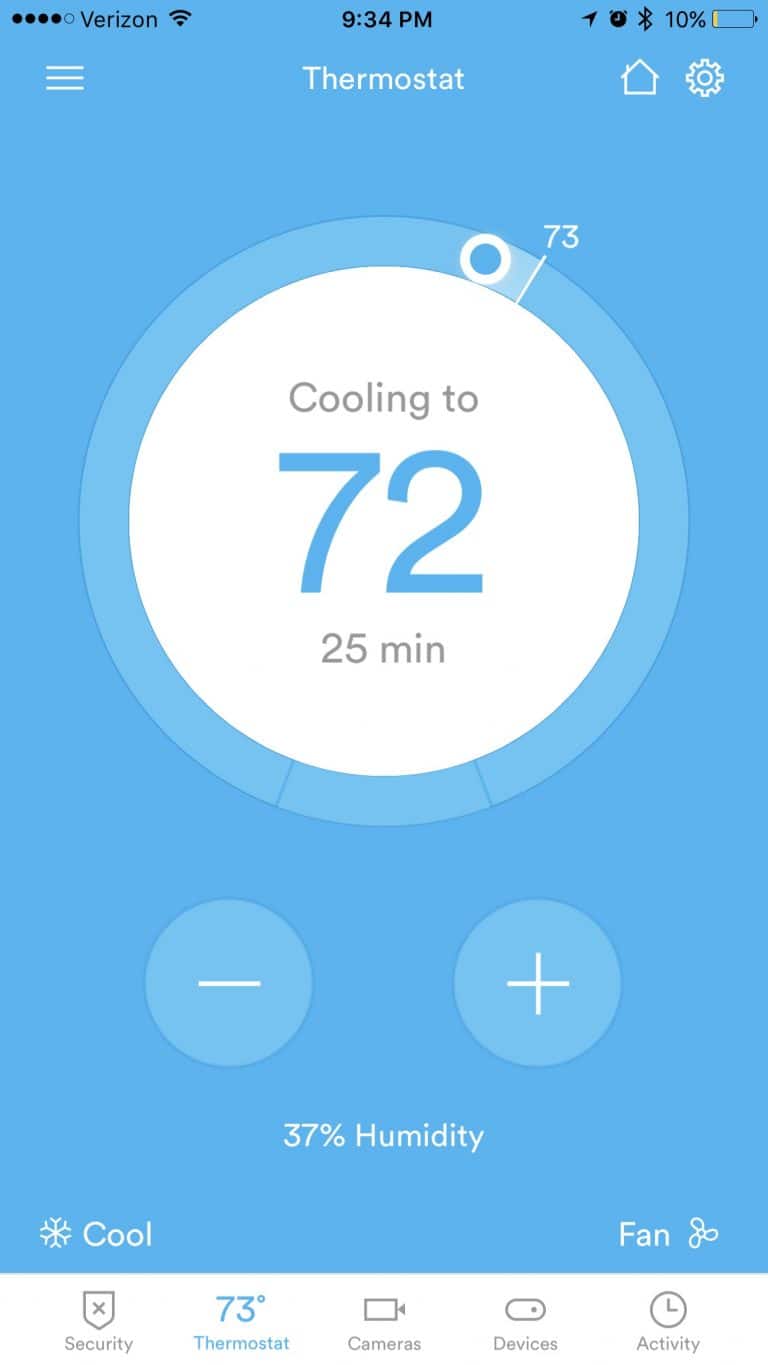 With the Vivint Element Thermostat, you can adjust climate controls from anywhere using the Vivint Smart Home App.  You can also ask Alexa to adjust the temperature for you!
Vivint Smart Home is also compatible with Nest Thermostats, so if you already have one you can easily include that in your system.
Garage Door Control:
A few months ago, there was a series of break-ins in our neighborhood where people were sneaking into people's garages, stealing things and breaking into cars.
My husband thought I was a little crazy, but I was freaking out.  I can't tell you how many times we have fallen asleep at night to wake up in the morning and realize we didn't shut the garage doors!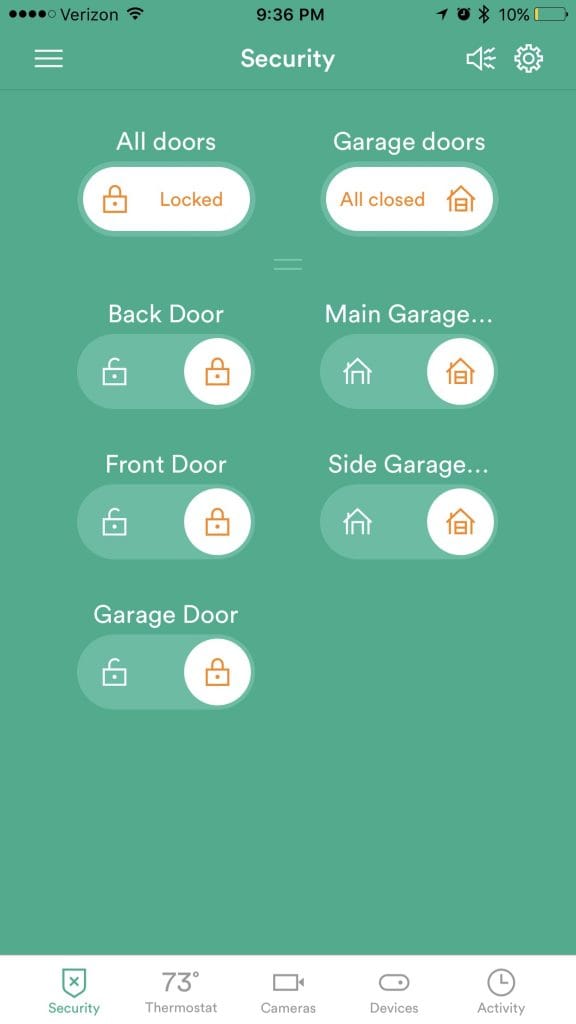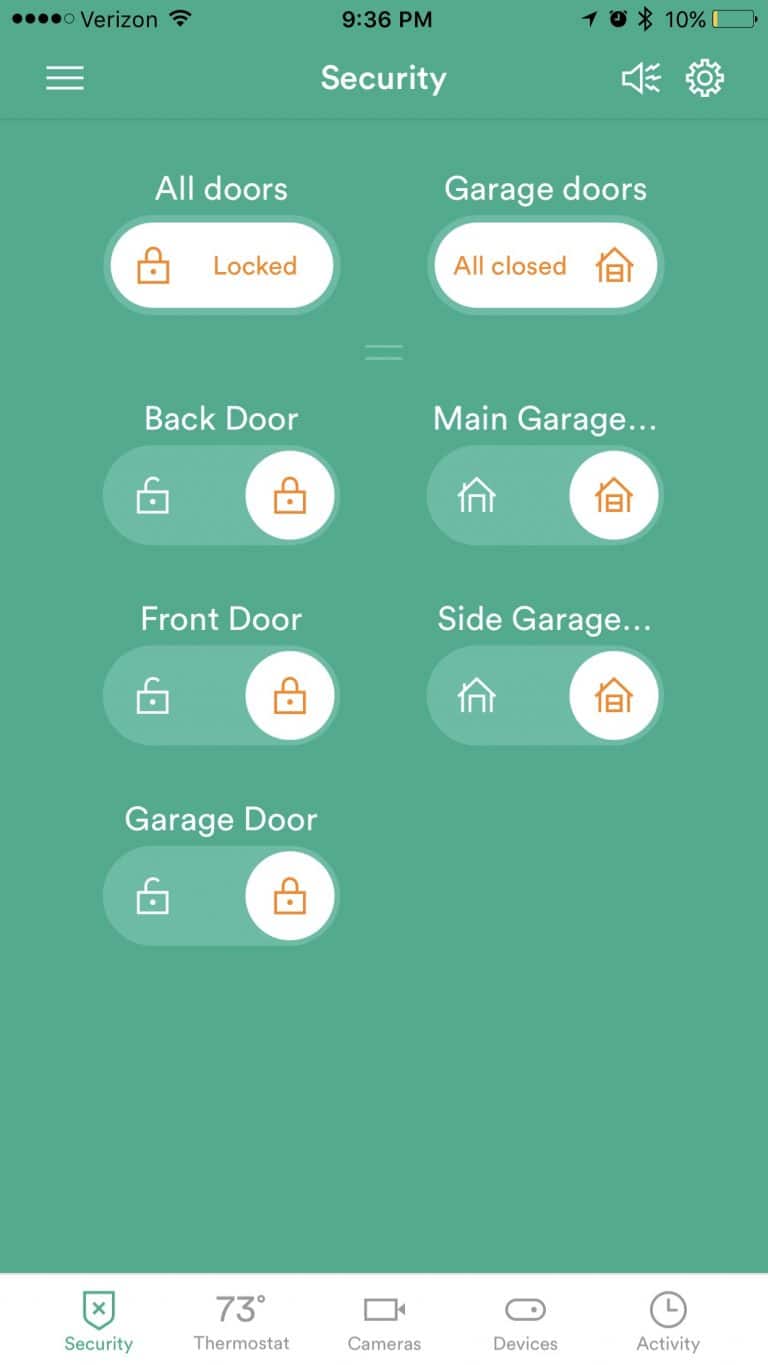 Now all I have to do is open up my Vivint Smart Home App and close my garage doors OR tell Alexa to do it for me!
Ping Camera:
The Vivint Ping™ Camera is the first indoor camera that lets you call in and out with one touch.
Two-way talk connects you directly to your family from your mobile device while you're out. You can make sure the kids started their homework, or they can contact you when they're done!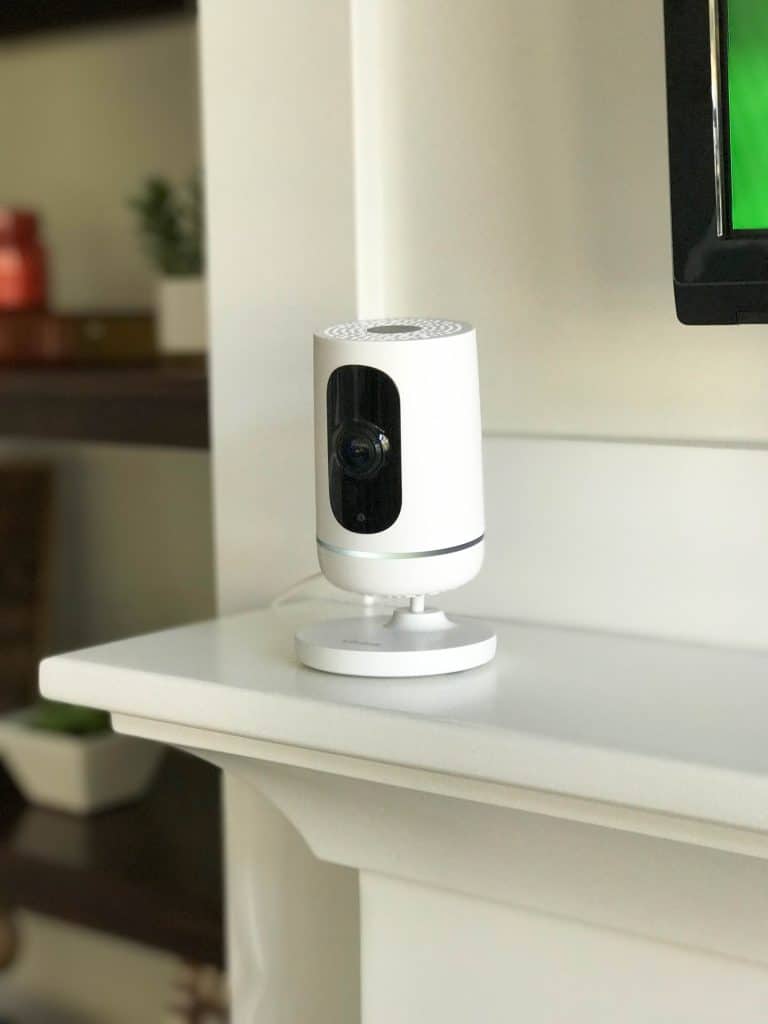 Our kids are constantly having friends over and I love being able to check in on them anytime or talk to them from anywhere!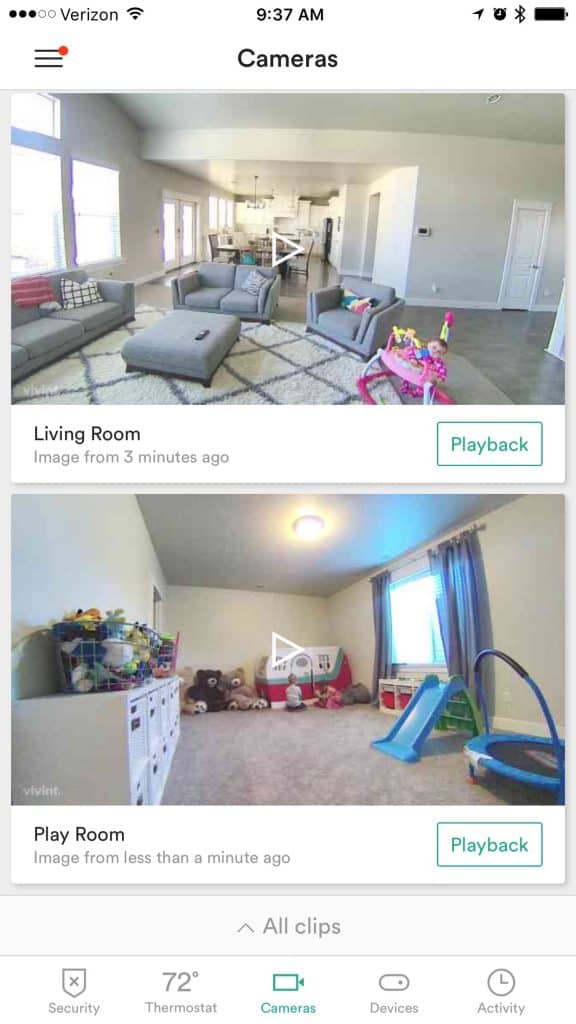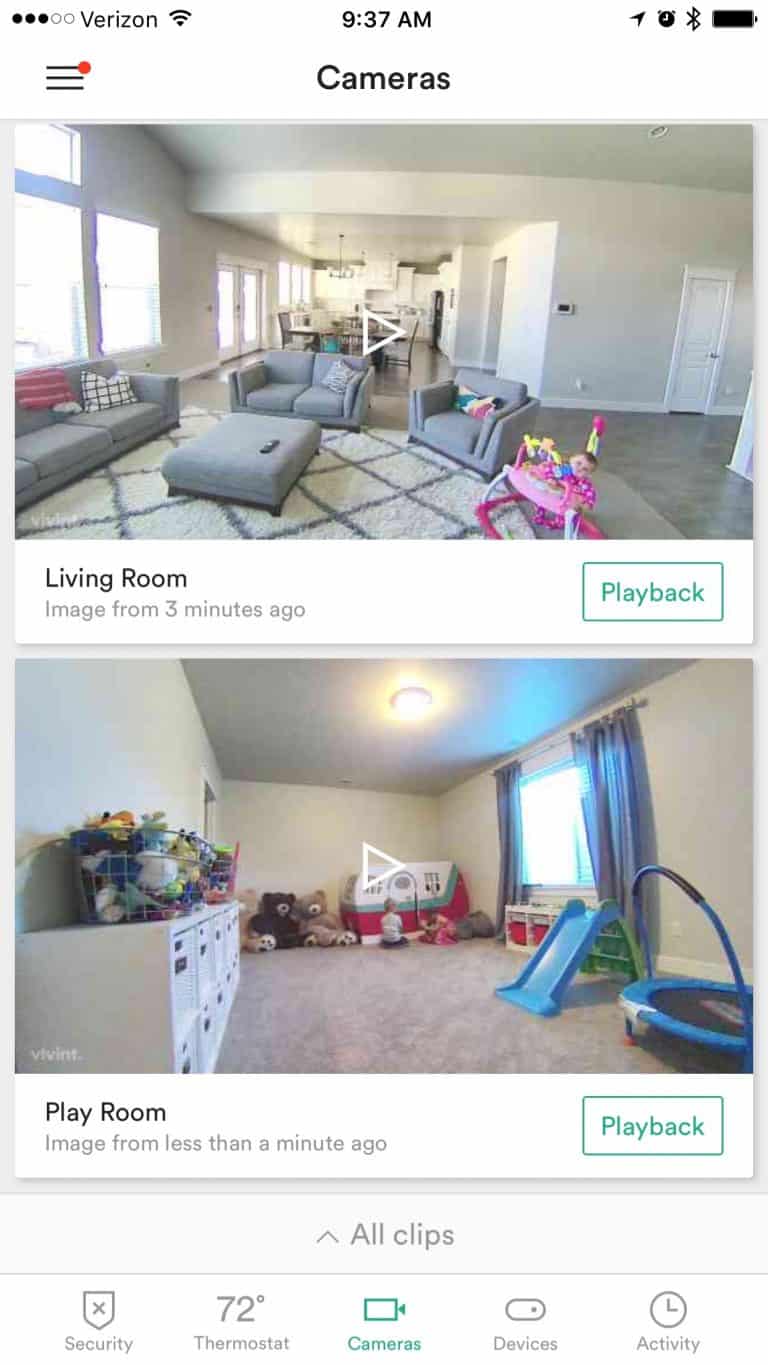 You can also use your Ping cameras as a motion-activated security camera and be alerted if an intruder is detected.
Amazon Echo:
I know I've already mentioned the Amazon Echo a few times, but it really is the item that ties our system together!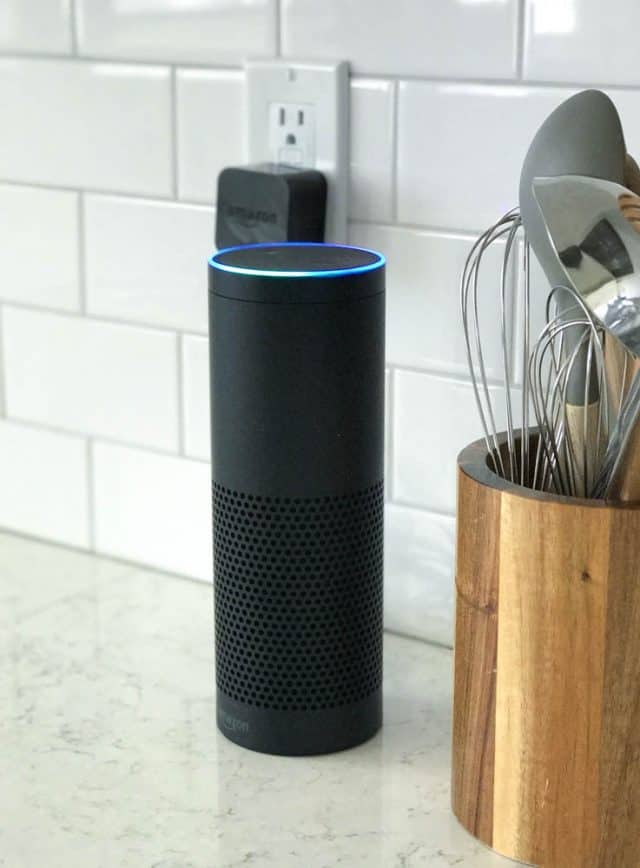 We are constantly streaming music on our Amazon Echo and asking Alexa for info on traffic, weather, etc.
The Amazon Echo can control our entire smart home including locks, lights, thermostat and more!  Alexa can even hear me from across the room and respond, even while music is playing!
SkyControl Panel:
The Vivint SkyControl Panel makes it so easy to operate our whole system!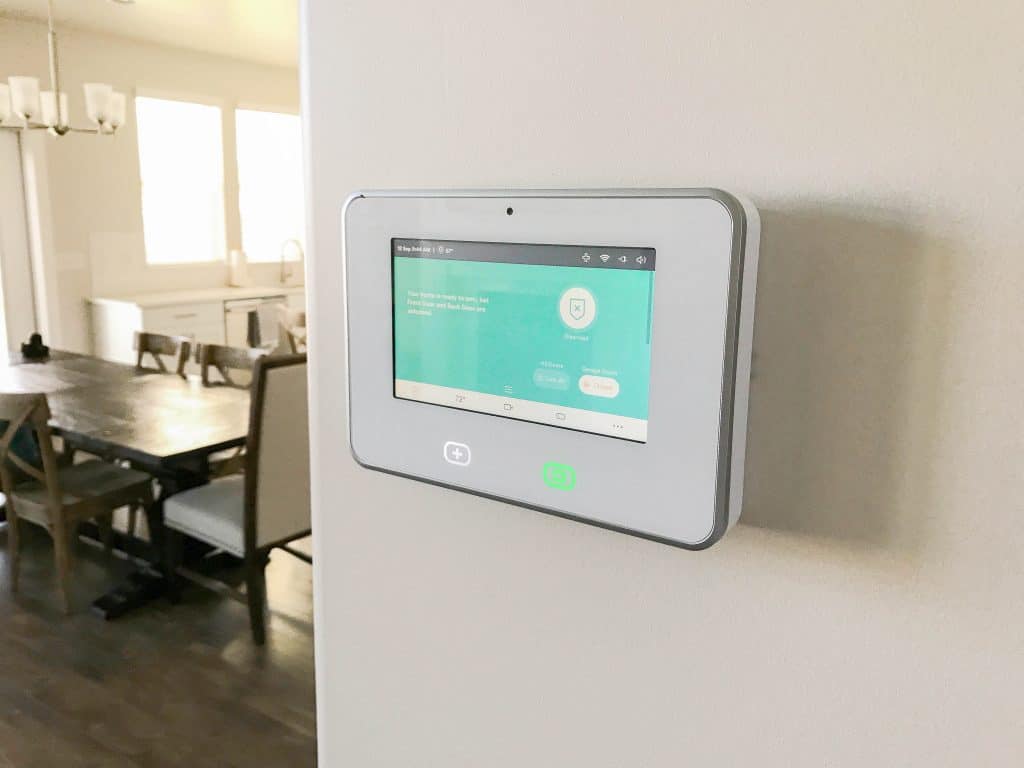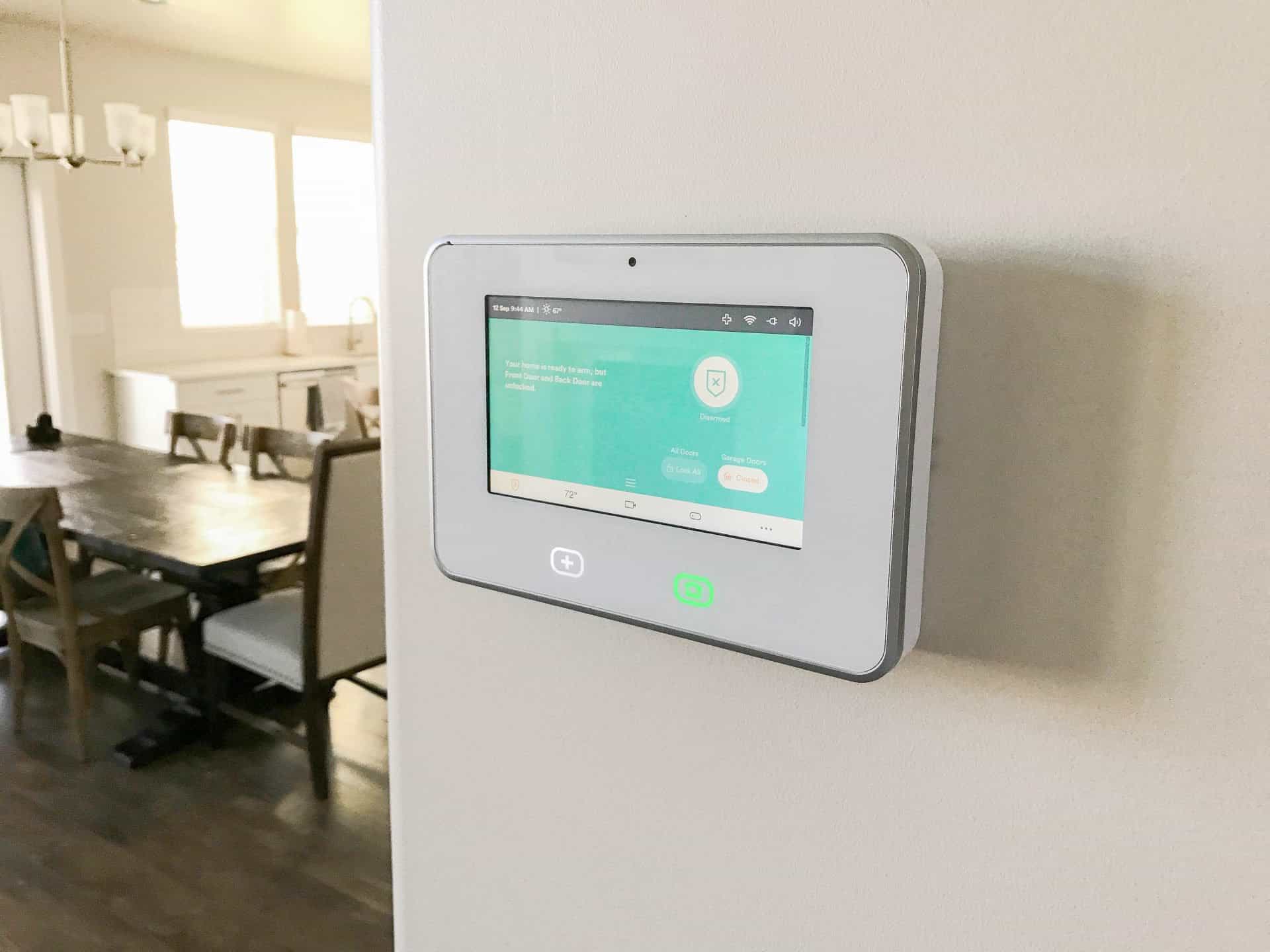 We had our panel installed in our entryway hallway right by our dining and living rooms.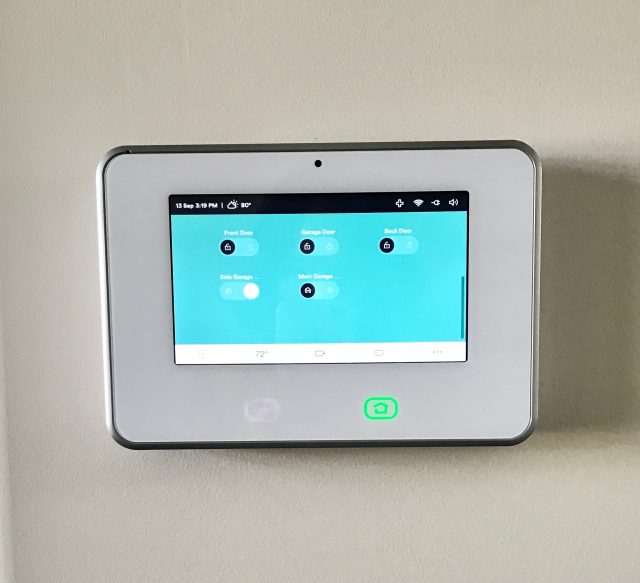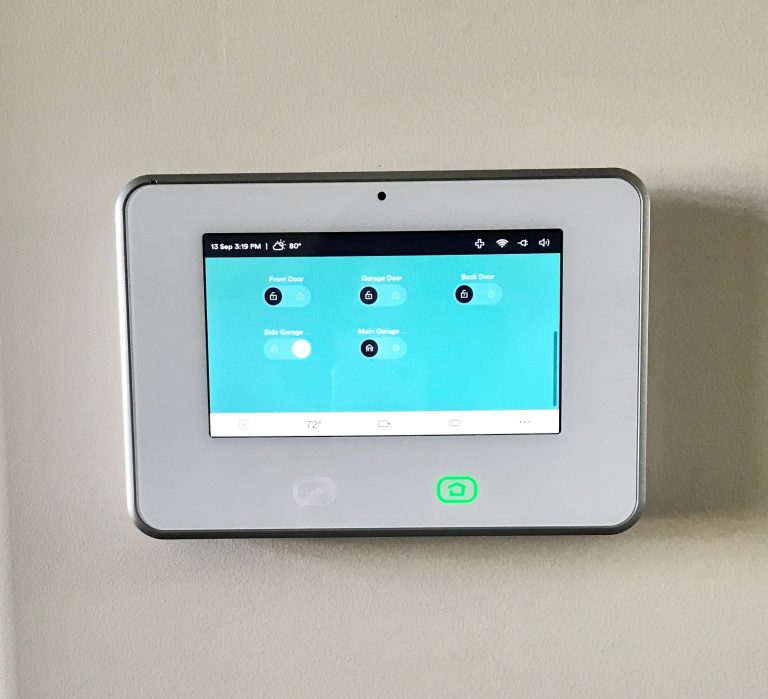 I wish these pictures were better, but you can see that I can lock all of my doors and close my garage doors from the console.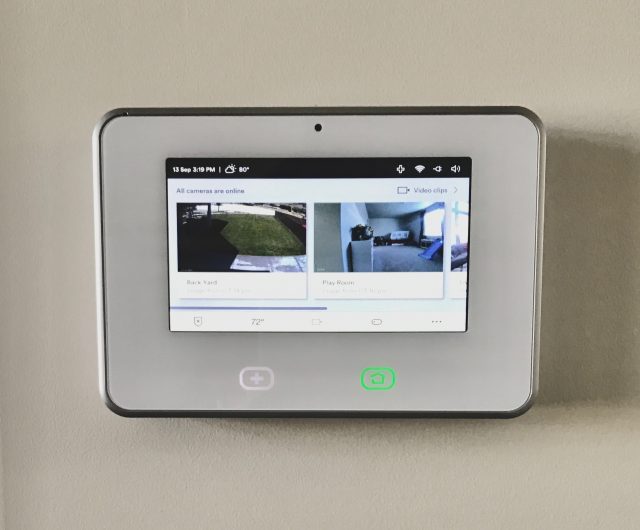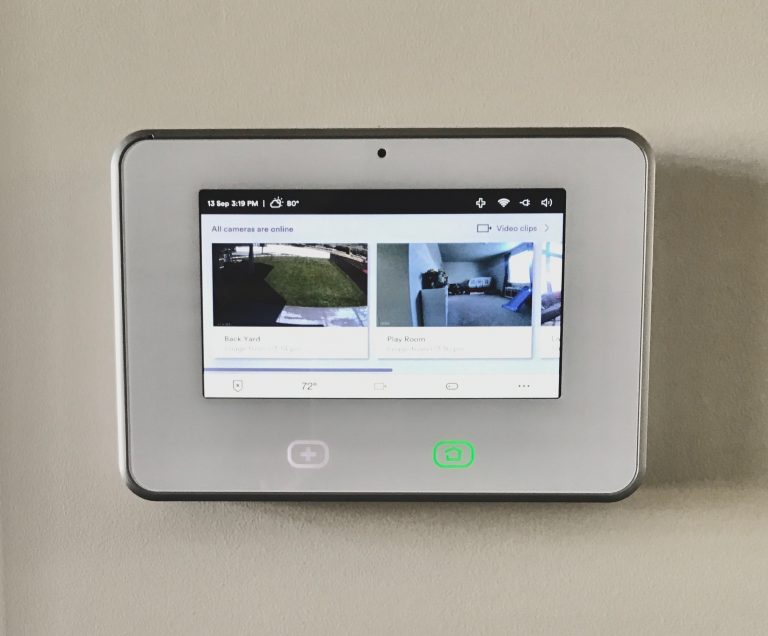 I can easily view all of the cameras on the panel, as well as speak through the indoor and doorbell cameras.
The control panel has a backup battery that keeps your systems running when power goes out.
If an emergency arises, you can use one of the panic buttons to sound the alarm and have instant communication with the security monitoring teams.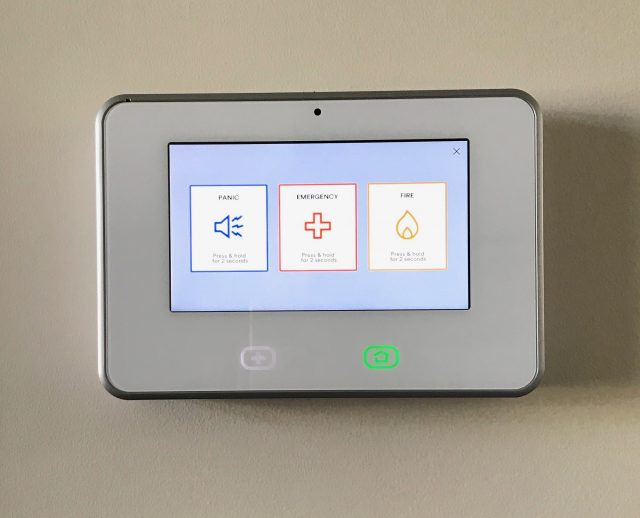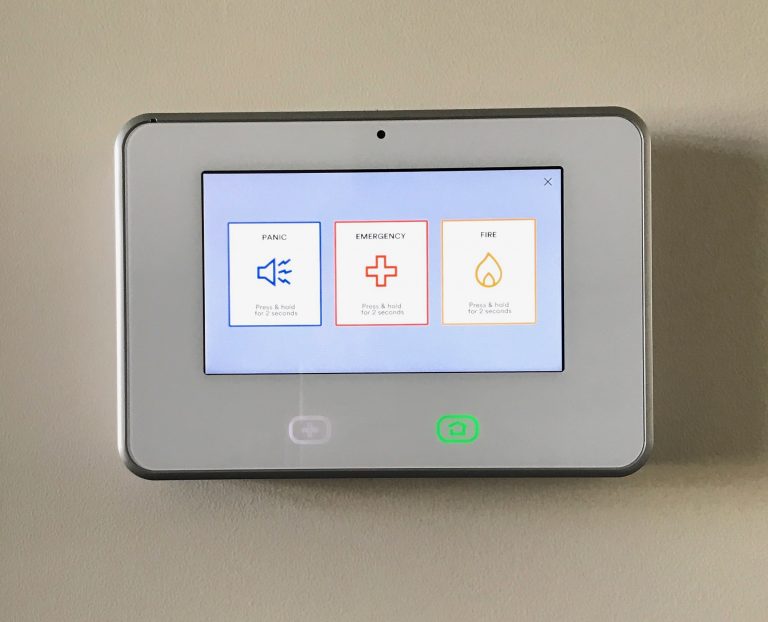 We were recently went on a cruise received a notification all the way in the Caribbean that our fire alarm had been triggered!  It turns out, my cute nephew had accidentally pressed the fire panic button on our control panel but it was amazing to see how quickly the Vivint team came to the rescue to help!
I love that you can customize your Vivint Smart Home System to meet your family's needs.  All of the systems are professionally installed so you don't have to worry about doing it yourself!
You can also rest assured that you are getting 24/7 monitoring so you can get the help you need anytime!
You can call our designated customer service number (855-404-2398) to get a free quote on a Vivint Smart Home System!
Vivint is giving Six Sisters' readers $70 OFF ANY VIVINT SMART HOME PURCHASE!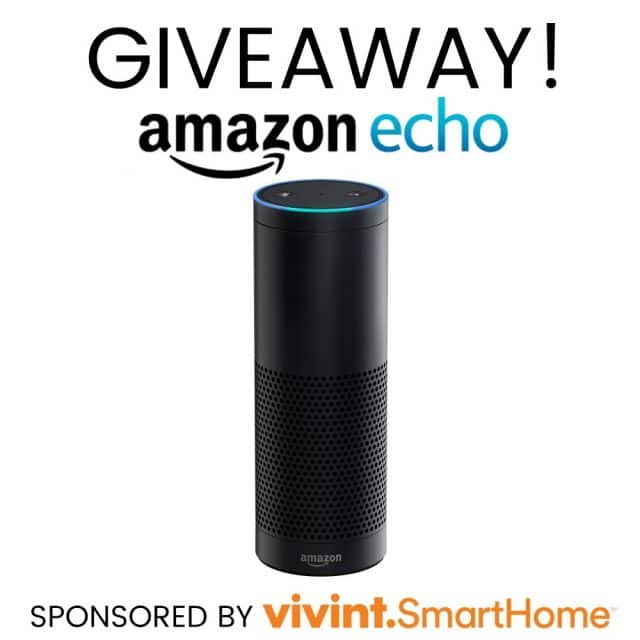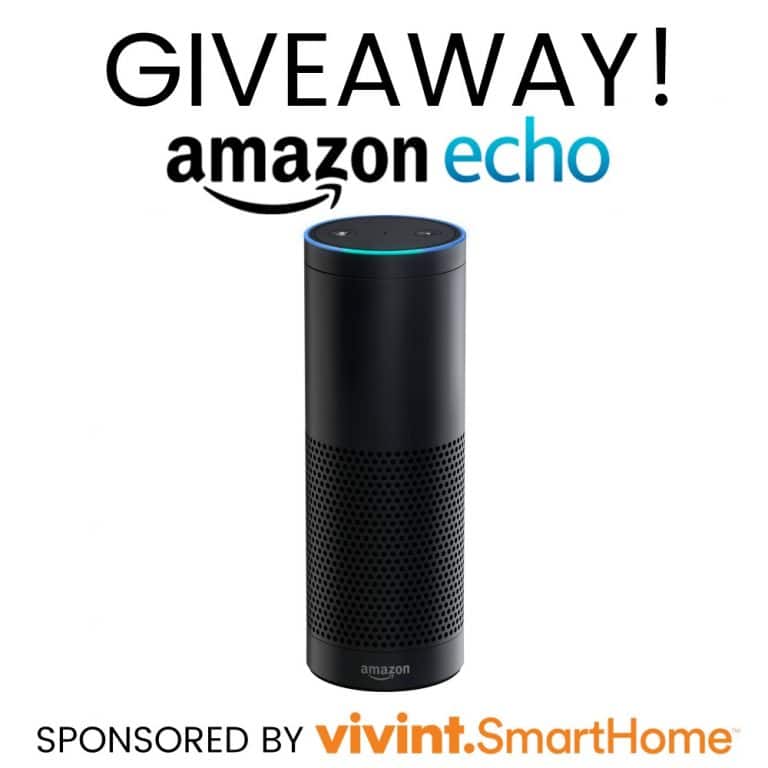 We are so excited about our Vivint Smart Home System that we are giving away an Amazon Echo to help you get your Vivint Smart Home started!  Enter by leaving a comment below telling us what Vivint Smart Home feature you would love to have the most!
(Giveaway ends September 21st, 2017 11:59 PM MST.  Winner selected at random and announced September 22nd, 2017)
*This post is sponsored by Vivint Smart Home but All opinions are my own.*