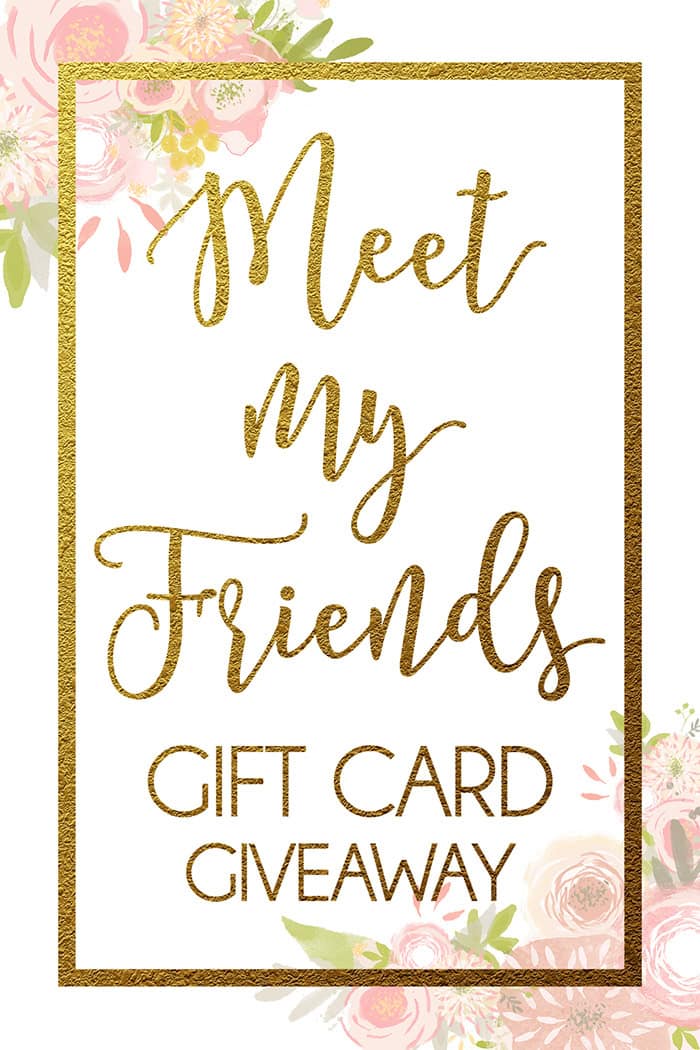 Hi friends! We are excited to offer a fantastic giveaway opportunity to our readers this week, and even more excited to introduce you to my creative blogging friends along with this giveaway. Blogging is kind of a crazy community that is hard to understand unless you are part of it . . . these are the gals that we correspond with the most in this blogging world. We text to ask each other questions, meet up at blog conferences, and work together in Facebook groups on a daily basis for the common goal of helping each other succeed. We call them all our friends in real life, not just through a computer.  This business of blogging is constantly evolving and changing, and we need each other to stay afloat!  We truly have so many other friends that we have met through blogging and we will aim to introduce you to more in the future.
(Want to learn more about blogging and join this crazy blogging world? We wrote a whole post about how to start a blog!)
Not only do we love these ladies we are introducing to you today, but we love what they share, and we wanted to make sure all of you are connected with and following them as well, because they.are.awesome. The giveaway that we've put together for you today is a $500 GIFT CARD!  The winner gets to pick WHERE they want that gift card from, or even a few if they want.
For this giveaway entry, all you have to do is enter your email, which automatically signs you up to receive the email newsletter for all 10 of our sites. 1 email entry=following 10 creative sites
With our newsletters, some of us send them out once a week, some more than that, some less than that. We know that your inbox is precious, and we aim to honor that. In our newsletters, we share links to our best content, sales, freebies, and unique tips that we don't share with the general audience on our sites. If you don't love what you receive, you are free to unsubscribe after the giveaway is over, but give them all a chance, I just know you'll love what they share!
Now, take a minute to Meet my Friends at a glance, and visit their sites while you wait for the giveaway to complete. Click on the picture or the link below, to be taken to their sites! Let me know in the comments if any of their sites are new to you, or which you already LOVE!
Which of these friends are new to you? A favorite that you already love? I know you'll love what they share as much as I do!