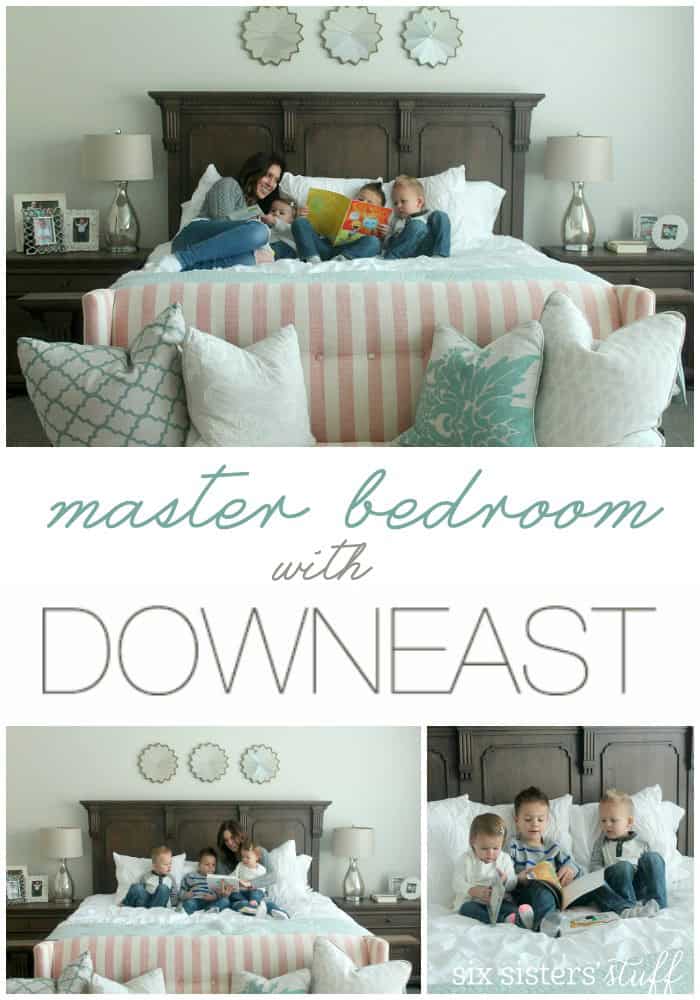 My husband I built our first home this year and moved in a few short months ago.  The one thing I knew I wanted in our house was a king bed.  After sharing my bed one too many times with kids having nightmares, I knew we needed a little more room!  I looked high and low for a bedroom set that fit the style and look I was going for and found my dream furniture at DownEast Home!  You may remember a few posts we've done about DownEast Basics and their darling clothing, but their furniture is just as amazing!  Four of my sisters have worked at DownEast and I am always loving everything I find there, and this bedroom set was no exception!
This bed is honestly the most sturdy piece of furniture we have ever owned!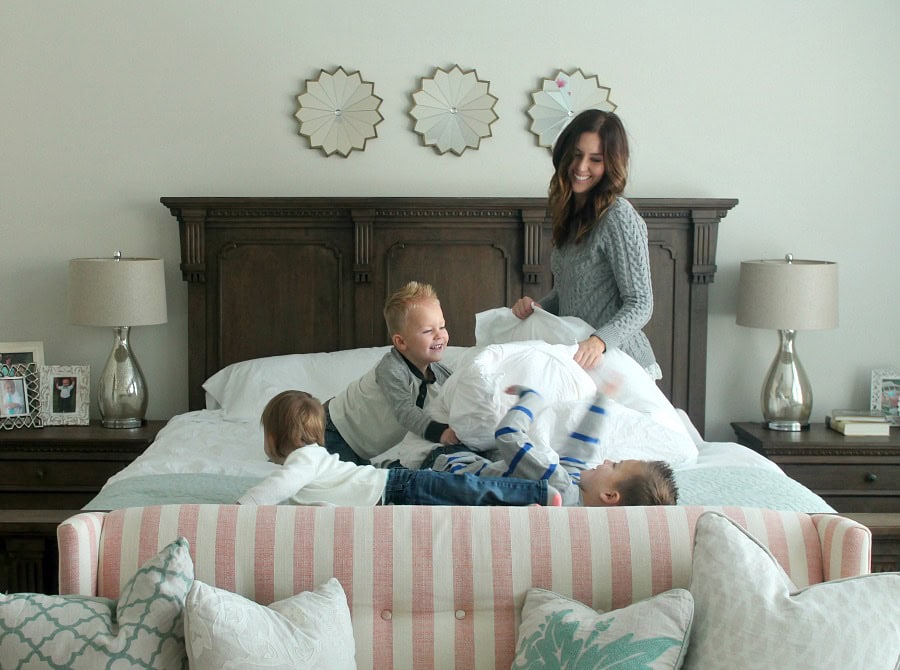 It can withstand all my kids and their crazy jumping, wrestling and pillow fights!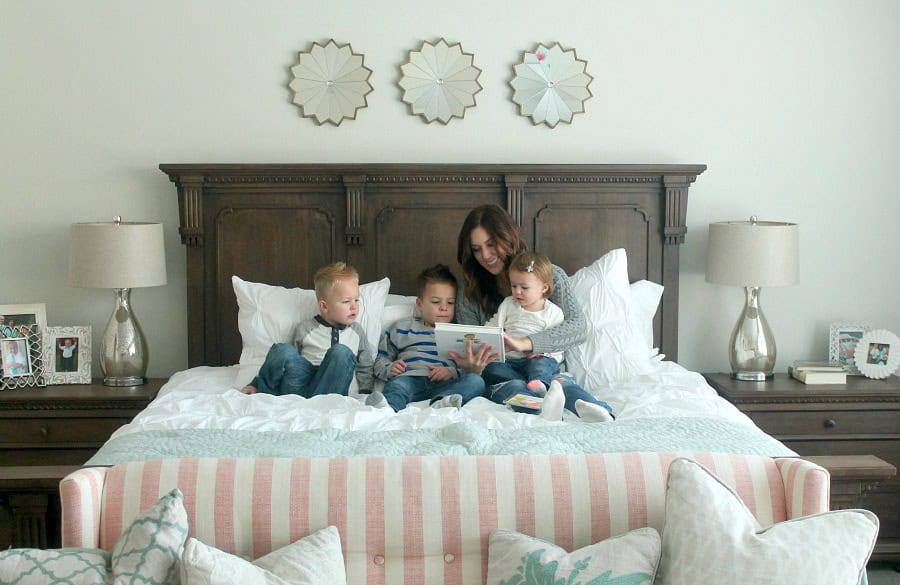 I absolutely fell in love with the gorgeous stained finish as soon as I saw it!  It is absolutely timeless.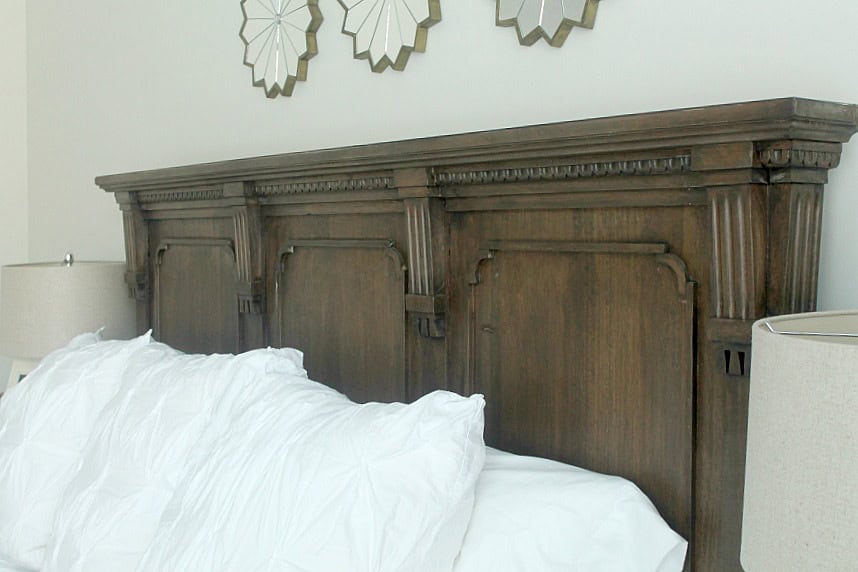 ….Can we talk about the gorgeous detail on the headboard….
….and footboard?!  I am seriously obsessed!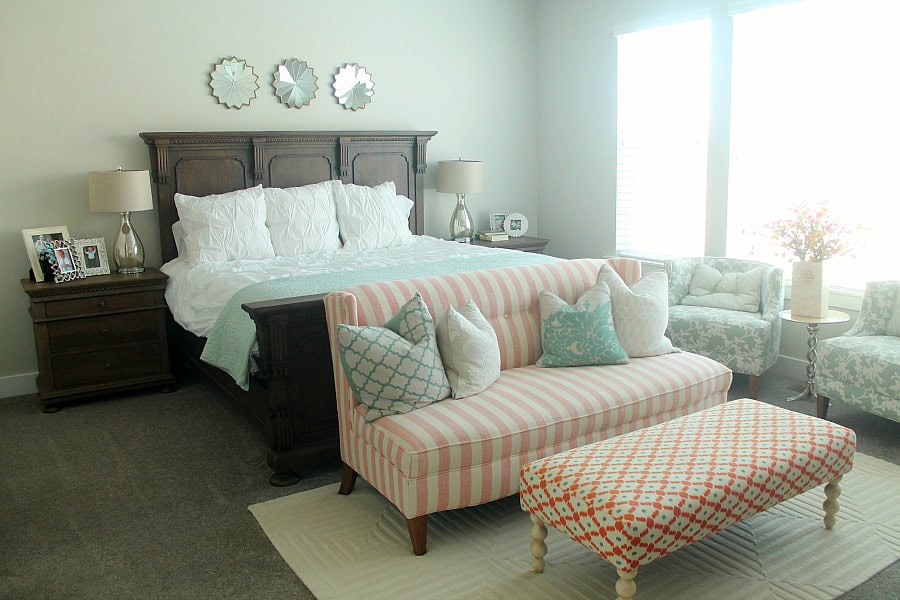 This particular set is the Churchill Collection and has matching night stands, an 11-drawer dresser, and even a lingerie chest!

This dresser has literally been a lifesaver!  Our last dresser only had half the drawers and our clothes were always shoved in and unorganized.  I definitely don't miss that!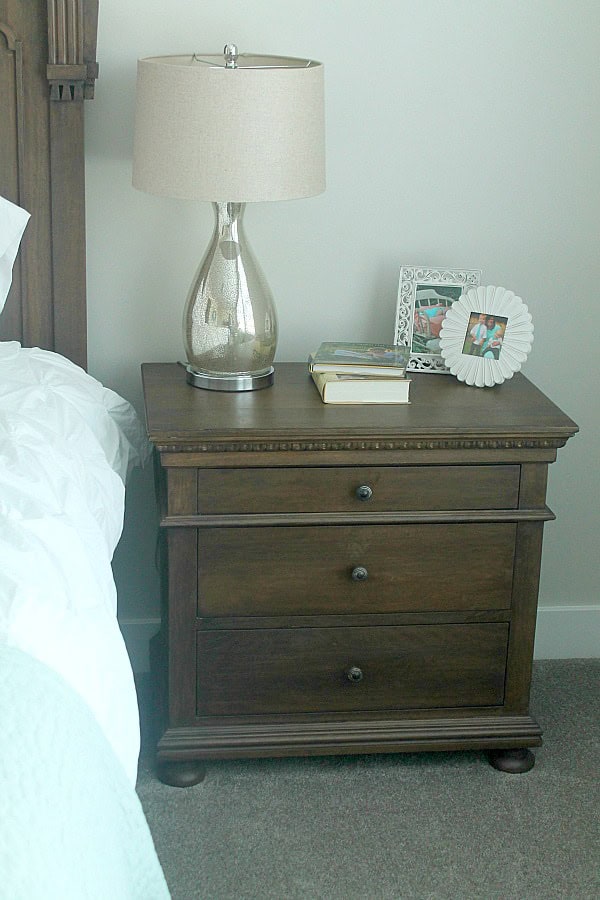 The night stands also have 3 drawers, which offer even more storage!  I told my husband I probably need to do some shopping to fill all these drawers, but I can't quite get him on board….yet!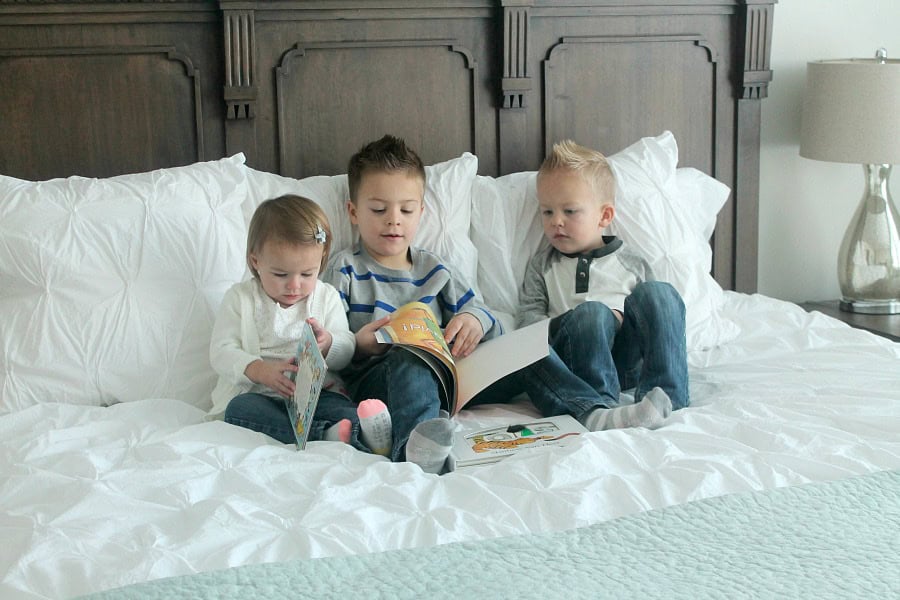 The only downside to this bedroom set is that my kids love it just as much as I do.  Haha!  It might be covered in books and toys half the time, but we couldn't be happier about it!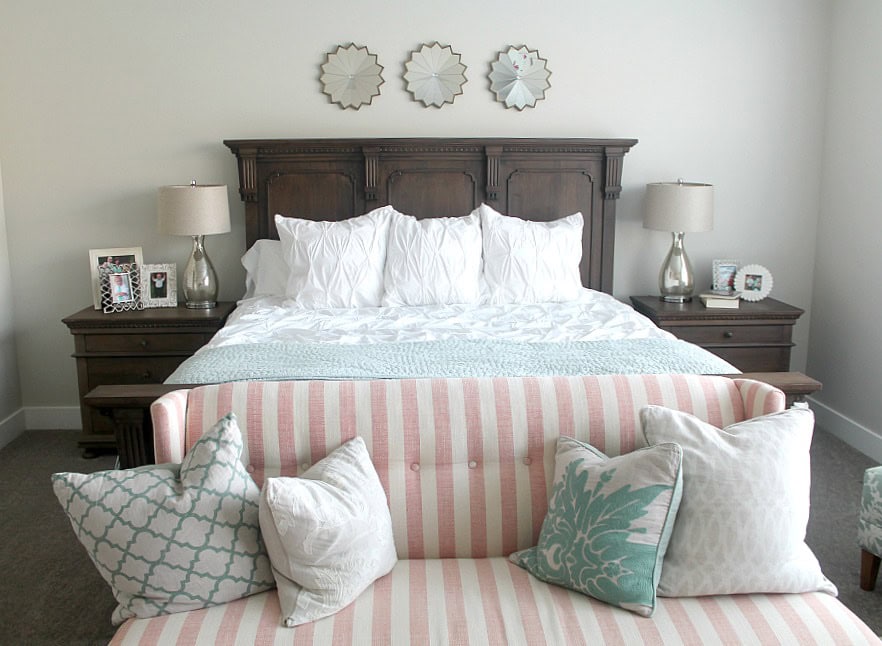 Find more info our bedroom set here:
Bed  |  Night Stands | Dresser
Be sure to check out DownEast Home for living & family room furniture, dining room & kitchen furniture, more bedroom furniture, rugs, and kids furniture!
Looking for more home decor and style inspiration?
Follow DownEast Home and Clothing on Facebook, Pinterest and Instagram!
*I was provided with furniture to review.  All opinions are my own.*