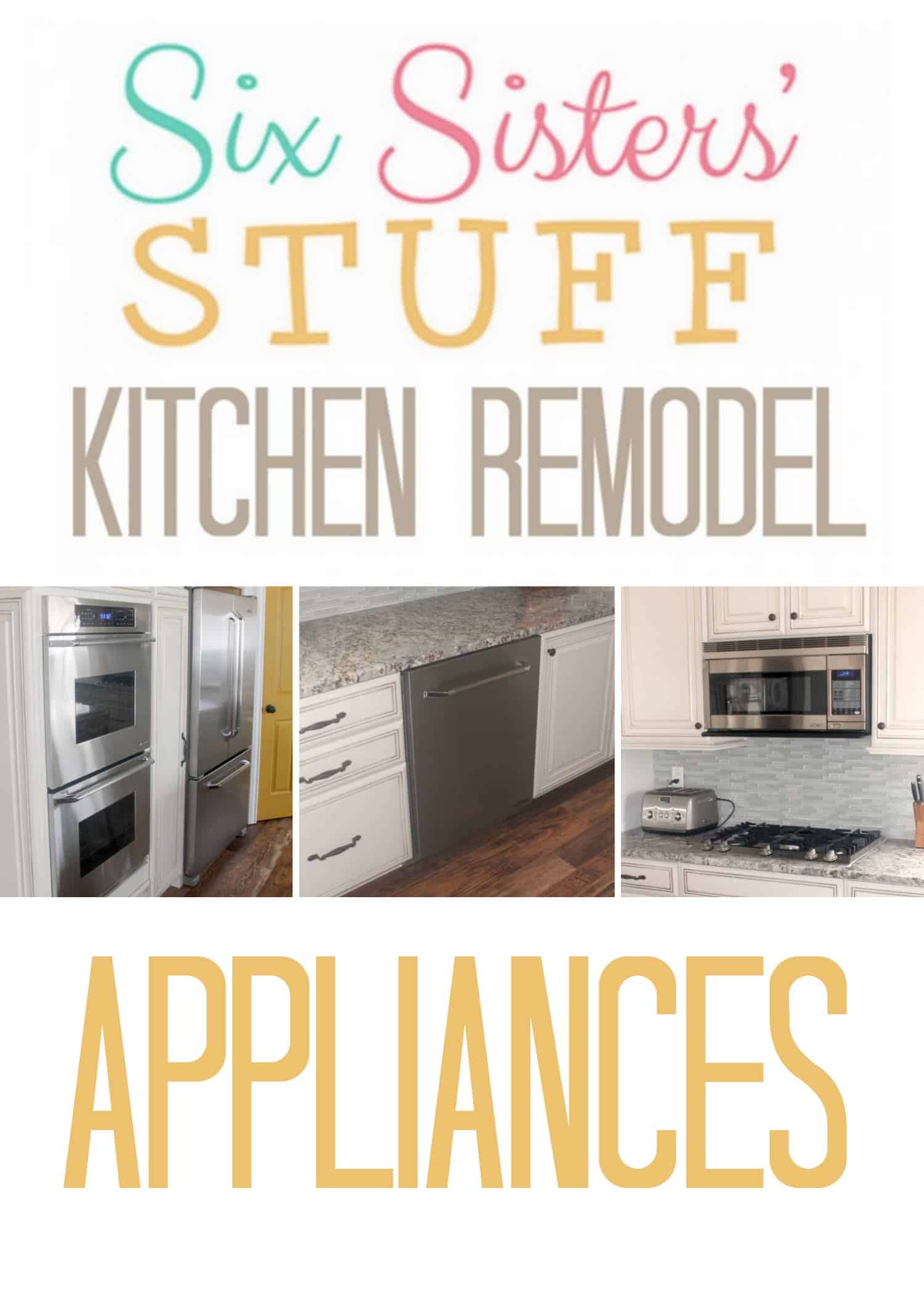 One of the first things people notice when they walk into your kitchen are your appliances.  Our previous appliances were white, dirty and so worn down!  I went to open the microwave the first day we moved in and the handle from the microwave came off in my hand!  That is when I knew we needed to make some changes!
I fell in love with Dacor Appliances when walking through a kitchen showroom last year.  I was honestly in awe of all their appliances.  They have thought of everything you could ever want in your appliances!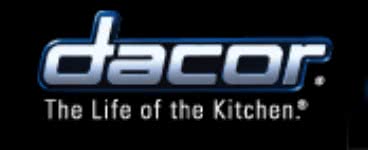 American made, family-owned Dacor has been designing and manufacturing luxury kitchen appliances for three generations.  Dacor provides a full line of innovative products designed to appeal to a broad segment of the luxury kitchen appliance market.  With products available through a network of over 1,500 retail locations, Dacor is bringing luxurious appliances to customers throughout North America, and into select countries worldwide.
Dacor introduced many product firsts that revolutionized the kitchen appliance industry forever.  One of their most significant products was the 30″ PureConvection?, Self-Cleaning Built-in Wall Oven, released in 1987.  The innovative oven transformed Dacor's business and has since become the industry standard.  Other industry firsts included the first cooktop with continuous grates and the first professional range with sealed burners.  Today, Dacor continues to lead with advanced product engineering, setting product design and performance benchmarks.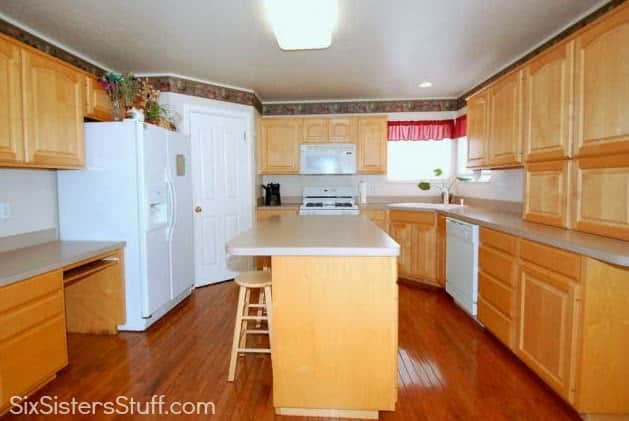 As you can see, our kitchen needed some major help.  Installing Dacor appliances completely transformed our kitchen!
Dacor has a line of appliances to meet the needs of any type of style or design!
Here are the Dacor appliances installed in our kitchen: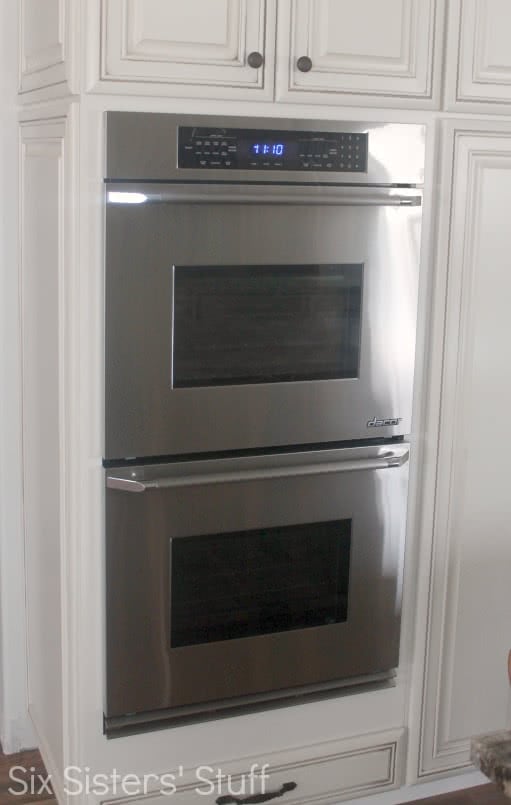 I am absolutely in love with our Dacor Classic Epicure Double Wall Ovens!  I told my husband that if we are remodeling our kitchen I just had to have double ovens.  Best. Decision. Ever.  I honestly use both ovens every day!  The top oven is a convection oven with over six different settings.  I have some delicious recipes in the works to show you all the different ways to use a convection oven!  It is amazing!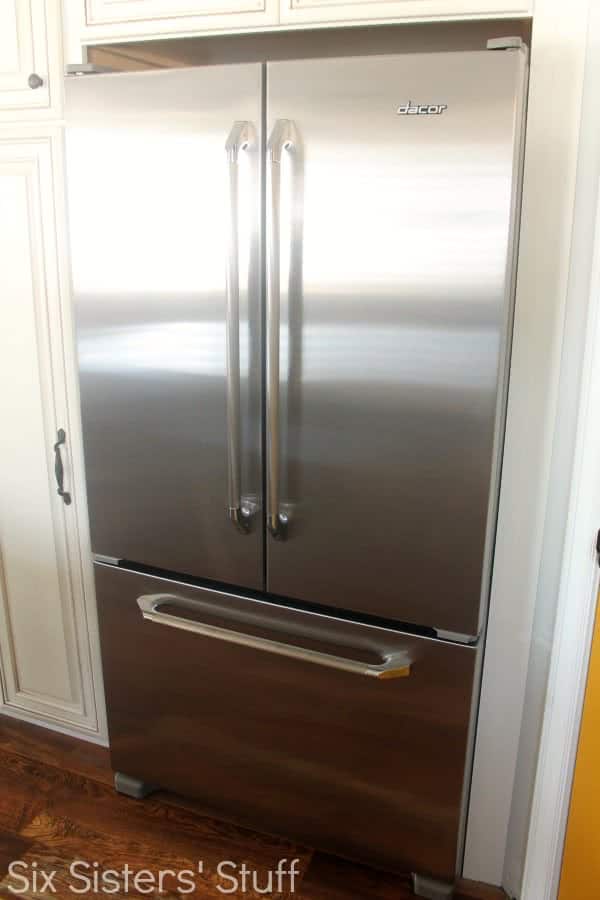 With all the cooking I do, we tend to have a lot of leftovers.  I have never had such a spacious fridge!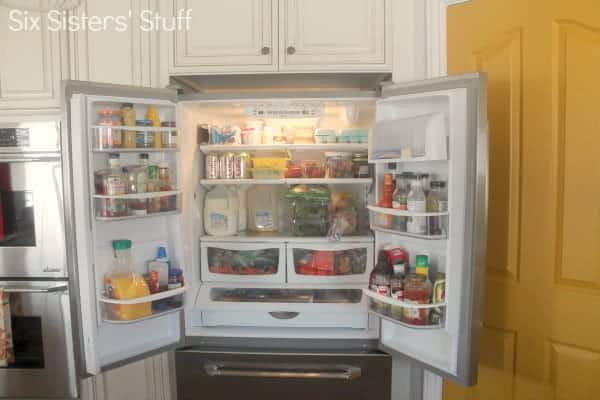 I am seriously in love!  There is also a water filter in the fridge so you can have ice cold water any time you want.  This Renaissance 36″ Epicure French Door Refrigerator  is energy efficient and has adjustable humidity and temperature controls to help preserve your food.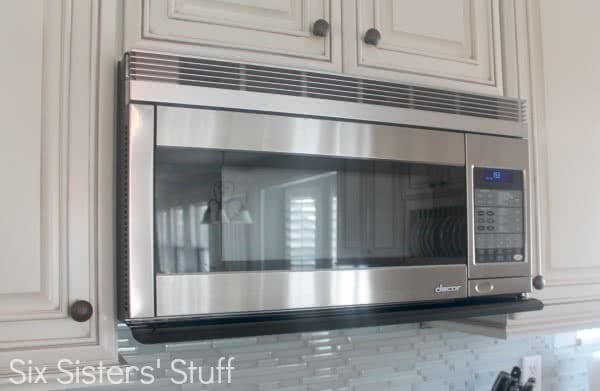 Our kitchen isn't very large, so this Discovery 30″ Over the Range Convection Microwave Hood is the perfect fit.  It is a hood, convection oven and a microwave in one!  It has an optional two-level cooking rack and a keep warm function so your food won't lose heat if you can't get to it right away.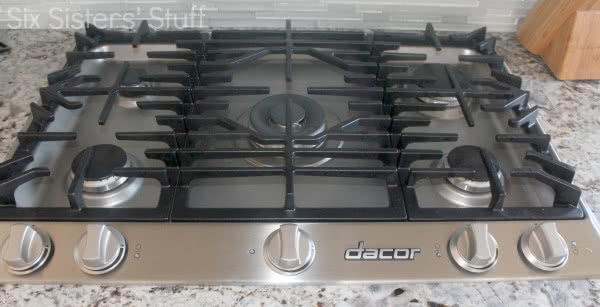 Underneath our microwave is the Distinctive 30″ Gas Cooktop.  The Distinctive? 36″ Gas Cooktop was recently awarded the GOOD DESIGN® seal of quality for high design and innovation by The Chicago Athenaeum: Museum of Architecture and Design (which is a HUGE award!).  Some of my favorite features are the SimmerSear Burner that can reach ultra-low temperatures for simmering and melting without scorching, the PermaClean Finish for a surface that always retains its beautiful finish, and the One-Piece Spill Basin that ensures easy clean-up.  I could seriously go on and on about this cooktop!

I think they go perfectly together!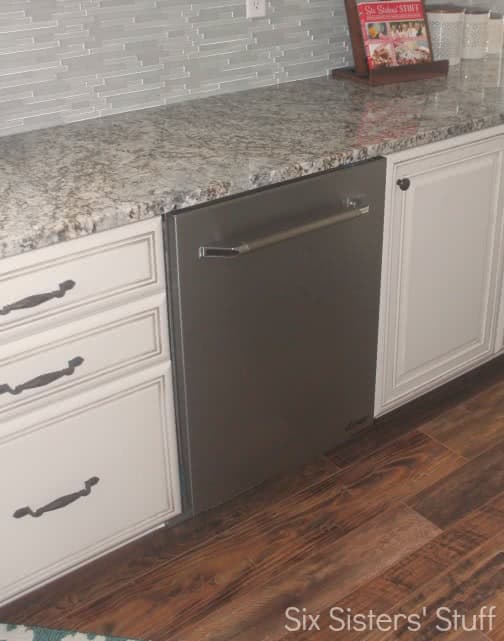 Last, but not least, is the Renaissance 24″ Dishwasher.  Before we remodeled our kitchen, I couldn't even bring myself to use the old dishwasher.  I didn't do much cooking at the time. 🙂  This dishwasher is honestly amazing.  It is so quiet that when we first had it installed, I would have to go put my ear up to it to see if it was running!  It even has fingerprint resistant stainless steel!  As a mom of two kids, I don't think it gets much better than that!  It also has six different wash cycles and hidden controls (which keep my kids from pushing buttons I don't want them to!).
If I haven't sold you on how wonderful Dacor Appliances are, be sure to check out more of their AMAZING products on their website You can also follow them on Facebook, Twitter, Pinterest and YouTube!
I can't wait to show you some fresh, tasty recipes I whip up using my Dacor Appliances!
Disclosure:  Dacor generously supplied new appliances for my new kitchen.  All opinions are my own.