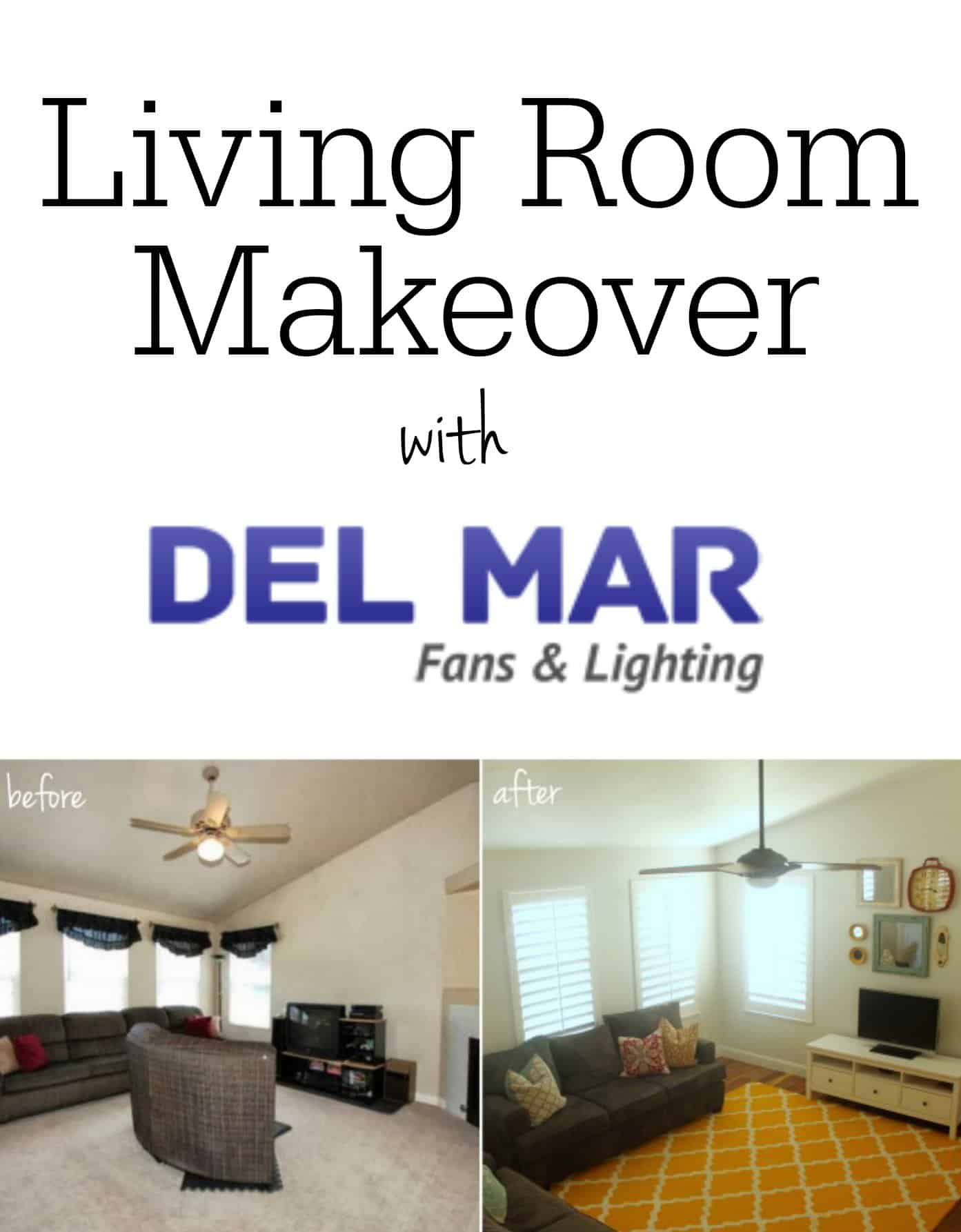 You may remember my living room makeover from a few months ago…  I was absolutely thrilled with how it turned out, except for one thing….. the ceiling fan!
When we bought our house, there was an old, rickety, beige ceiling fan in our living room.  You'll notice that I left it out of all the living room makeover pictures because it was so bad.  Every time we turned it on, I was sure it was going to come crashing to the ground from the scary sounds it would make!  I knew it had to go!  I looked high and low for a ceiling fan I loved and was so excited when I found Del Mar Fans!
Del Mar Fans is an online company that is family owned and operated.  Their customer service is the absolute best and they are committed to providing customers with the lowest prices without compromising quality, choice and service.  Their knowledgeable staff is available to help you with any questions you have!  Not only is their customer service and staff absolutely amazing, but they have a huge selection of fans and lighting, that you are sure to find what you are looking for. I can't even tell you how many places I looked for the perfect ceiling fan before I found Del Mar Fans.  It is seriously your one stop shop for all your lighting needs!
They also offer free shipping on all orders over $40 and have a 90-day money back guarantee.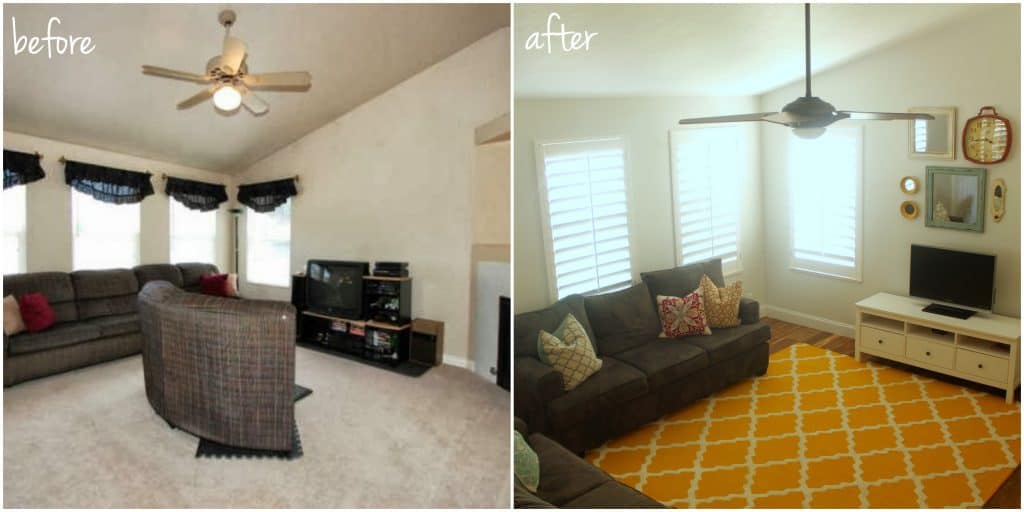 We installed the Casablanca Bel Air Ceiling Fan and absolutely love it!  After we ordered our fan, it arrived in just a few days and it was easy enough to install ourselves!

Doesn't that look a million times better?!  I feel like our new fan was the finishing touch on this room and ties it all together.

This fan is so sleek and quiet that you don't even know it is running!  Compared to our old, noisy fan, this is a huge deal!  I also LOVE this awesome 4-speed wall control that can even reverse the fan's direction and has a light dimmer!  Seriously, it is amazing.  I never knew I could be so excited about a ceiling fan! Haha!
Not only are we so excited about our new fan, but we are so excited for some cooler weather! Now that Fall is here and you're thinking up rustic revisions for your home décor while waiting in line for your pumpkin spice latte, we want to challenge you to create your best fall mood board yet.  We're looking for cozy, comfortable, warm and welcoming Pinterest boards that remind us why Fall is our favorite season!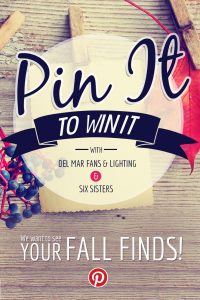 The contest runs through October 23 and one winner will be selected on Friday, October 24th to win one George Kovacs Needle Tall Table Lamp (a $140 value!).  Two runners up will receive 20% off any George Kovacs product through the end of October.
To enter the contest head over to Del Mar Fans for official rules.  Remember to hashtag each pin with #DelMarFallFinds and #SixSistersStuff.  Happy pinning!
Be sure to check out Del Mar Fans and Lighting for all your lighting needs!  You can also follow them on Facebook, Google+, Twitter, Pinterest, and their blog for great ideas and inspiration!