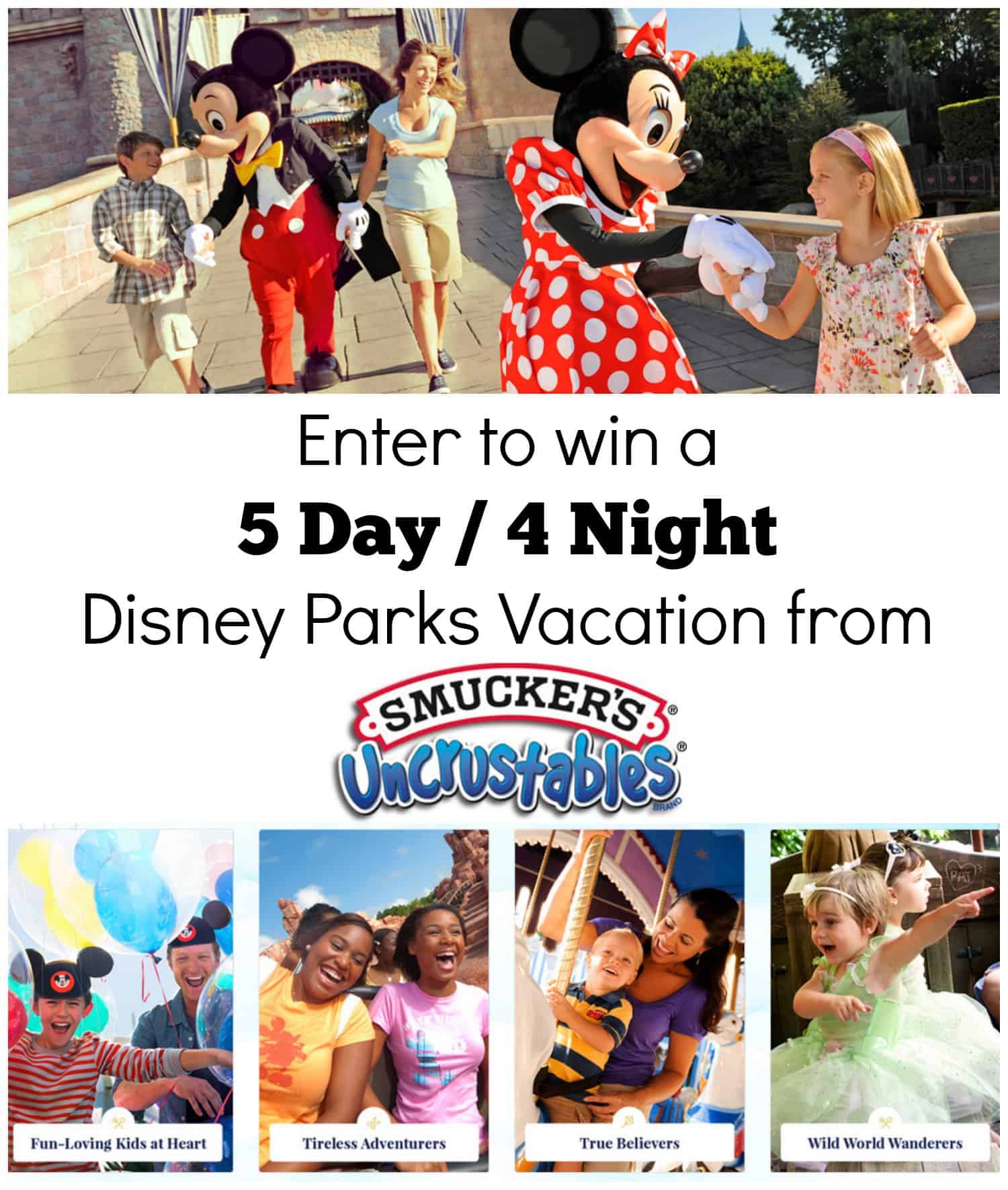 This post is brought to you by Smuckers Uncrustables and the MomItForward Blogger Network. All opinions are honest and my own.
My family absolutely loves Disney. We also love peanut butter and jam sandwiches . . . so when you put those two things together, it's got my family written all over it!
Smuckers ®  Uncrustables ®  is giving you the chance to win the trip of a lifetime: a 5 day/4 night Disney Parks vacation package! You only have until February 16 to enter and entering is simple to do: visit http://partners.disney.com/share-your-disney-adventure and upload a picture of you or someone in your family showing their "Disney Side", whether that is a tireless adventurer or wild wanderer. You can also find the complete details and official rules at the link mentioned.
In celebration of the their Share Your Disney Adventure Photo Contest, Disney whipped up some fun food art using Smuckers Uncrustables and our favorite Disney Characters! Check their cute creations:
And their cute creations inspired me to make my own with my kids:
(We are big fans of Mike Wazowski at our house!)
My kids had never been so excited to eat carrots and cheese after we put it together like this! It was a fun way to get them to eat some healthy side dishes.