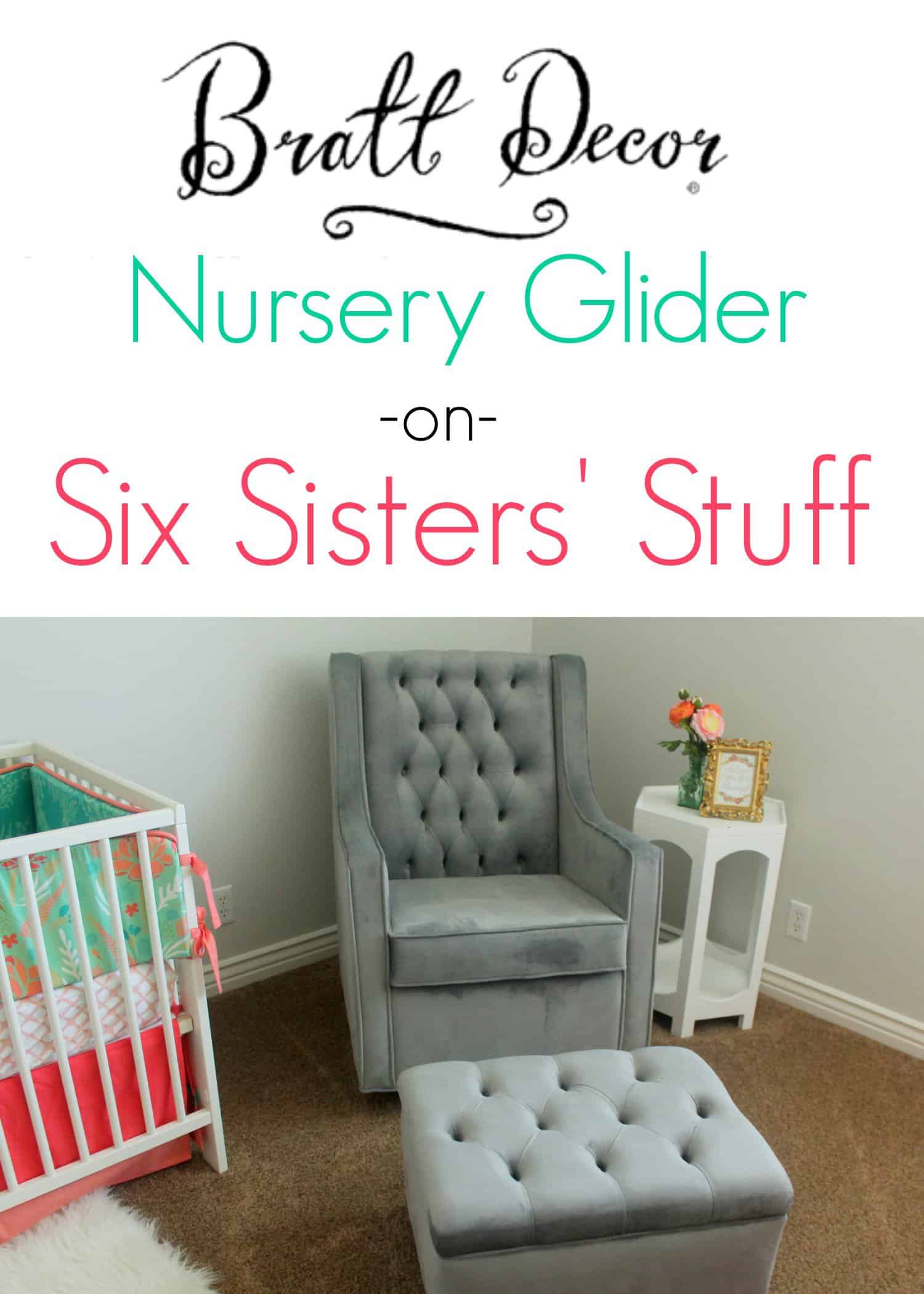 I have been working on finishing up Riley's nursery to share with you guys!  I think the most important part of a nursery is the rocking chair.  At least, that is were I spend the most time in the nursery!  That is where the countless late night feedings, reading stories and singing lullabies to my babies for the first two years of their lives happen!  It's an important piece!
I knew I wanted a chair that was comfortable but also stylish, which is when I found Bratt Decor.
Bratt Decor has been making gorgeous baby furnishings since 1995 and have some of the most gorgeous nursery collections I have ever seen!  From cribs and changing tables to night stands and rockers, they have all your nursery needs covered!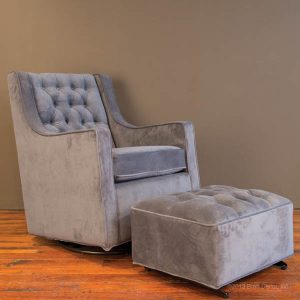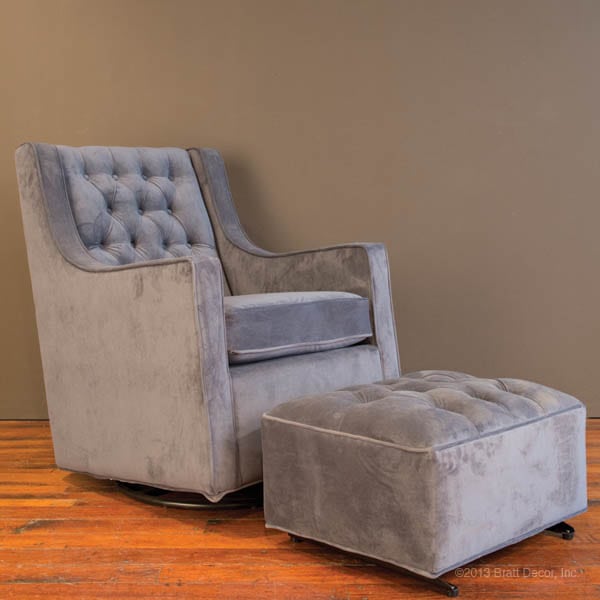 As soon as I saw the Velvet Charcoal Glider, I knew it would be perfect for our nursery!  I wanted our nursery to be really feminine and modern and this chair fit the bill!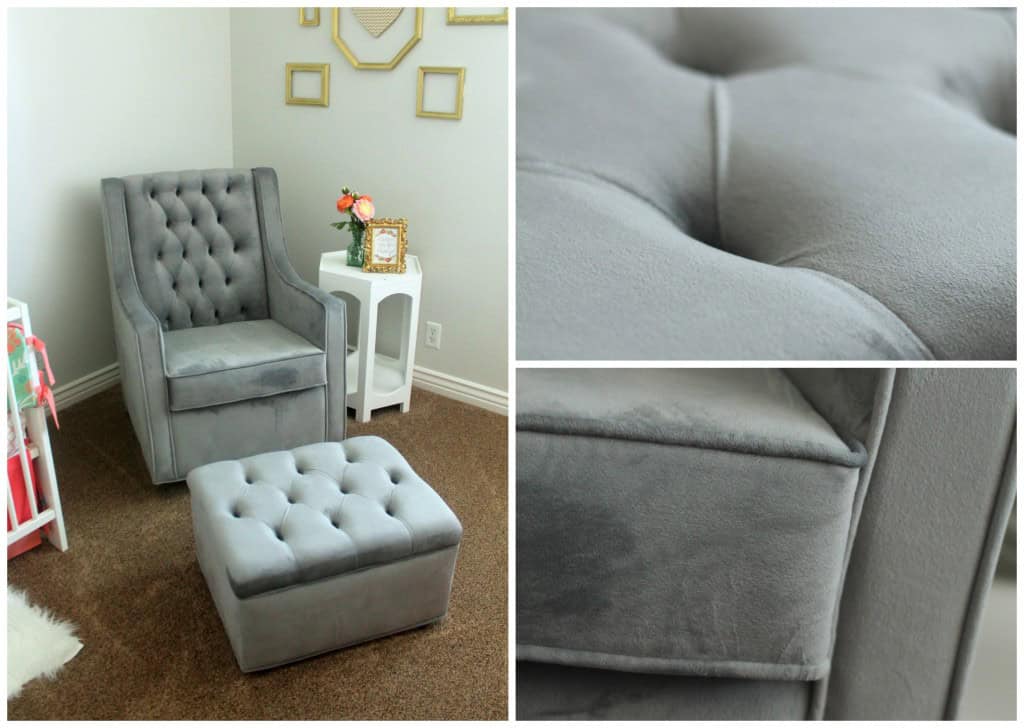 I can't tell you how much I love this chair!  The velvet upholstery is so soft (and easy to clean)!  The chair is so comfortable and I love having an ottoman to kick my feet up while I snuggle my little baby!  It is super high quality and is built to last.
I was having such a hard time finding a glider that was stylish and comfortable.  I found countless chairs that would have been cute in the nursery, but I knew I wanted something that would rock.  I was dying over all of the gorgeous rockers and gliders at Bratt Decor.

1.  Ophelia Dove Glider // 2.  Aventura Glider // 3.  Midcentury Rocker // 4.  Tiffany Blue Glider // 5.  Pacific Glider
Aren't they so cute!?  I love them all!
Be sure to check out Bratt Decor for all your nursery needs!
For more nursery inspiration, follow Bratt Decor on Facebook, Pinterest and Twitter!