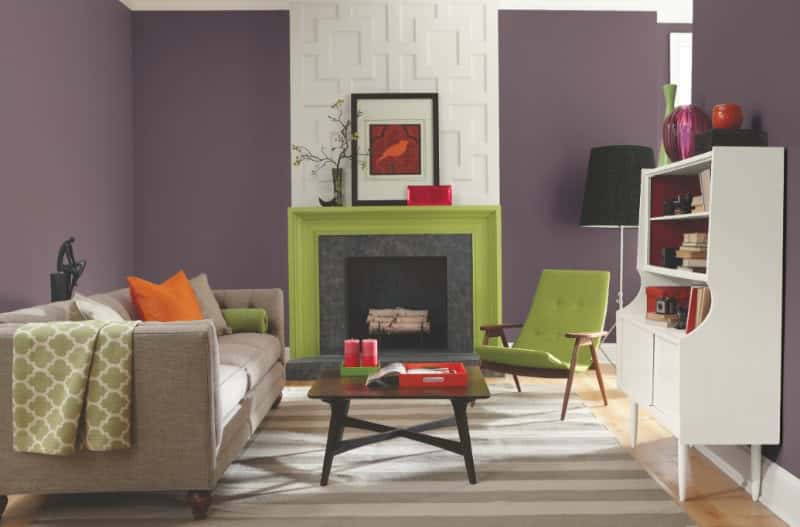 I have mentioned before that my husband and I bought our first home and are in the process of remodeling it.  We teamed up with Sherwin-Williams for the paint and I can't wait to show you how great it looks!  Their paint is our absolute favorite.  The coverage and colors of their paint can't be beat!
Each year, Jackie Jordan, Sherwin-Williams director of color marketing, along with other Sherwin-Williams color experts, research color influences from around the world to determine the annual color forecast and the Color of the Year.  The Color Forecast 2014 is comprised of 38 colors that are grouped into four pallets: Reasoned, Diaphanous, Intrinsic and Curiosity, which is the group Exclusive Plum sits in.
Exclusive Plum is a versatile color that you can use in a variety of spaces! The possibilities are endless!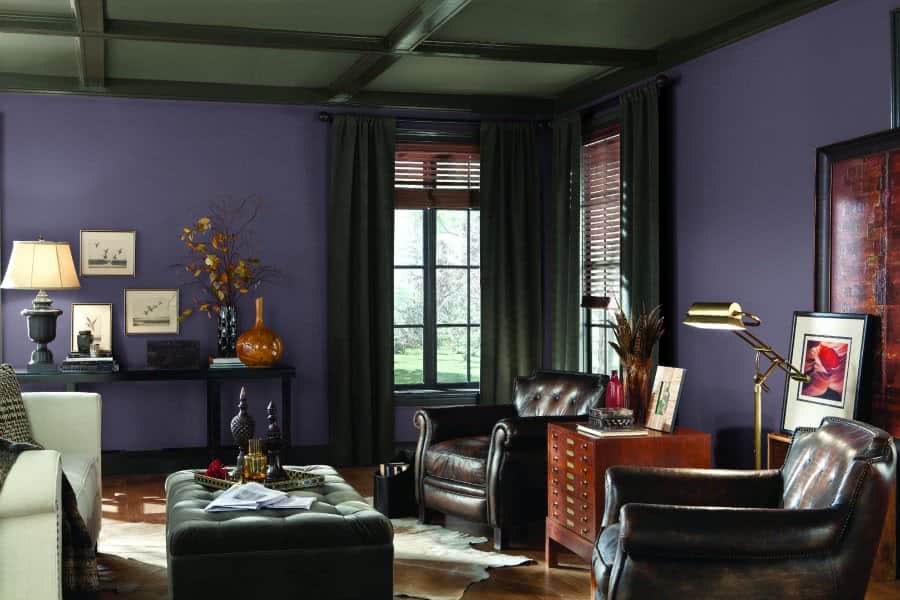 For a cozy, masculine den, Jackie recommends pairing Exclusive Plum with accents of copper and well-worn leather.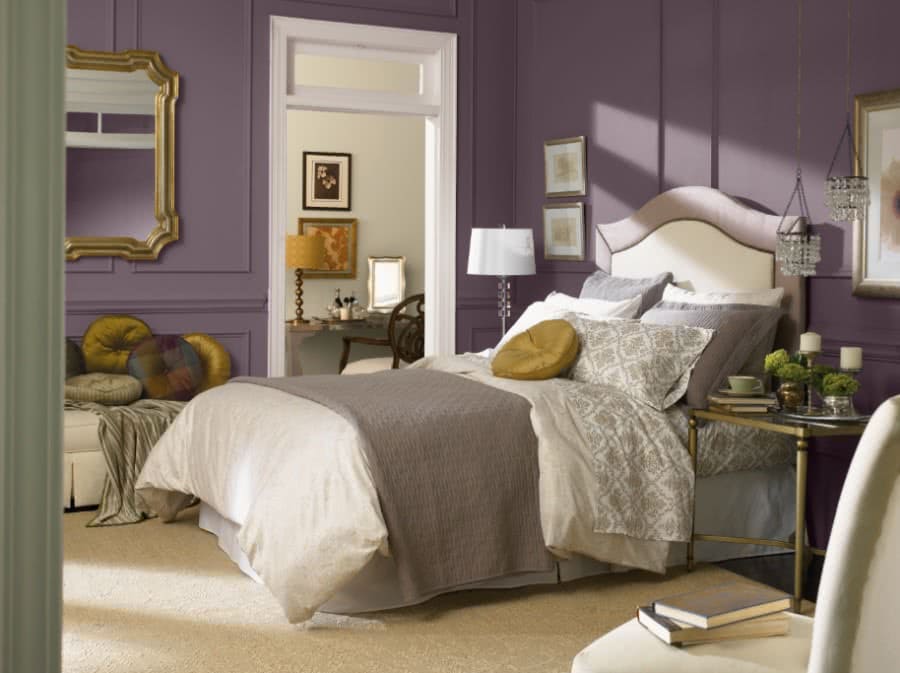 Exclusive Plum can also be layered with gold, gray and white for an elegant, dreamy bedroom.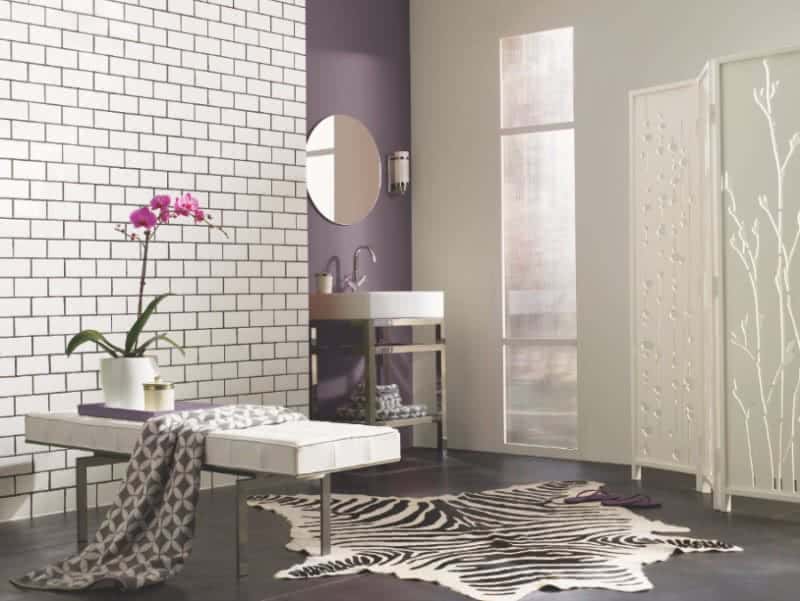 Highlight Exclusive Plum against white subway tile and chrome fixtures for a statement master bathroom.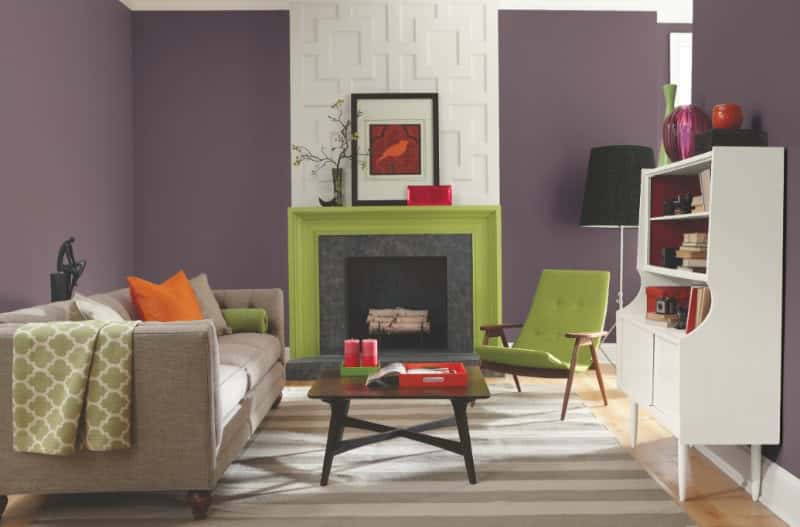 Pops of magenta and chartreuse can liven up Exclusive Plum for a more energetic space.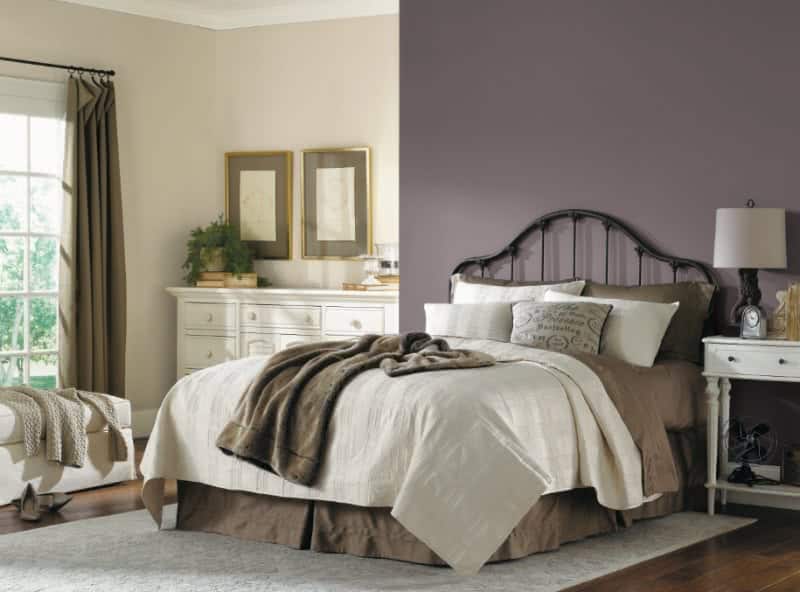 When paired with creamy whites or other neutrals, the mellow yet purposeful purple can turn any space into a refreshing retreat!
Click HERE to learn more about Sherwin-Williams 2014 Color of the Year!