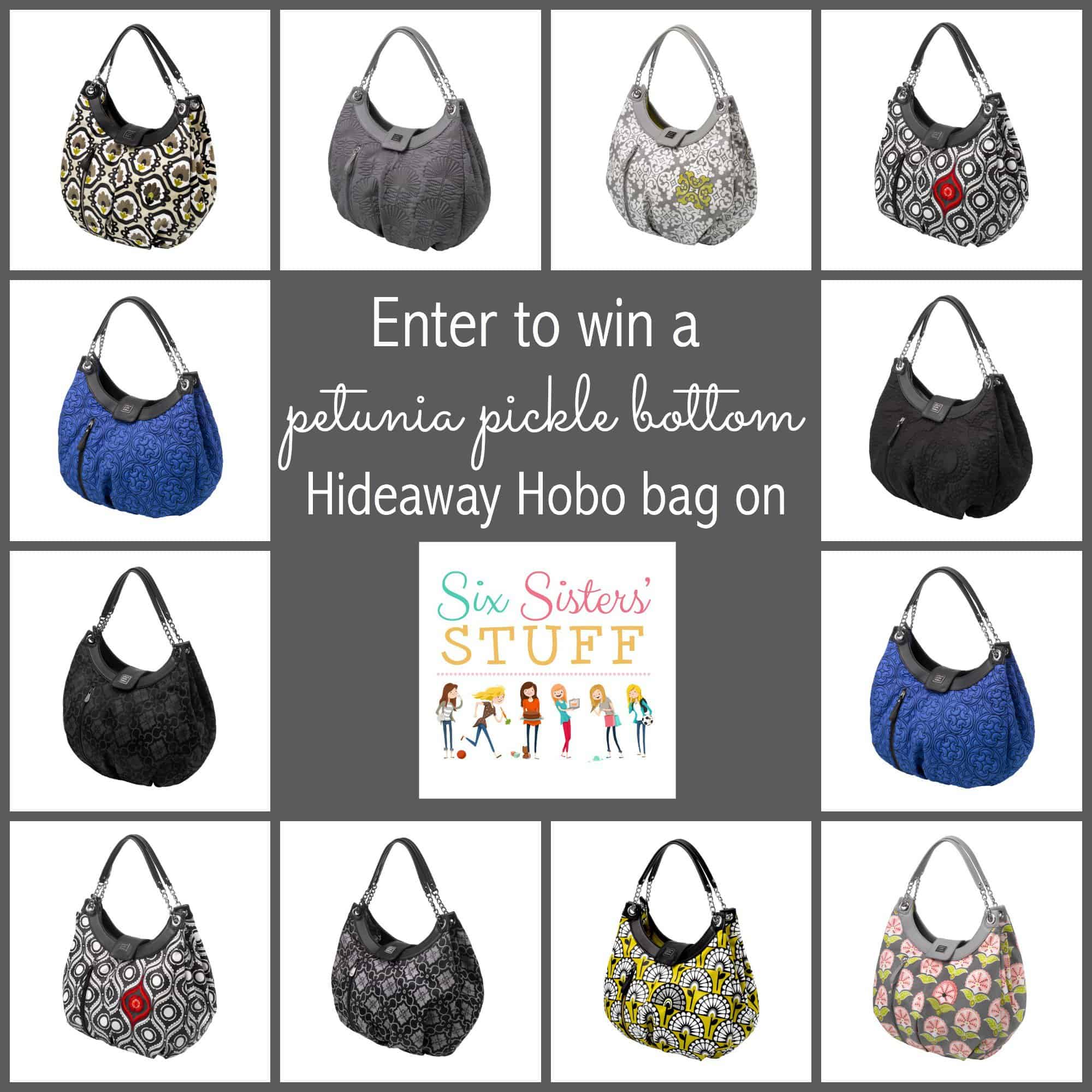 Calling all parents!
Do you love your diaper bag? I mean, really love it?
You tote that thing around 24-7, lugging around everything for your kids . . . diapers, wipes, changes of clothing, toys, snacks, binkies, bottles, a breast pump . . . heck, I even toted around a plastic potty chair so that my little girl wouldn't be afraid to use a public restroom.
With my two first kids, I went through a couple of diapers bags with each of them- they just weren't durable enough to put up with what I put them through.
With my third child, I got a Petunia Pickle Bottom bag shortly after she was born. That was almost two years ago . . . and I still use it on a daily basis. And, it pretty much looks brand new.
A classic Petunia bag . . . we have been through a lot together! 🙂
Fast forward to today . . . with my baby almost two, I still have a little bit of random things that I tote around for her, but definitely not as much as I used to. I was ready for more of a modern bag, but something still functional for my mom life.
That's where Petunia steps in! They have just released their new Fall 2014 Collection which includes the Hideaway Hobo bags. While it's still a very functional diaper bag, it's also a very stylish handbag (something that doesn't scream "my bag is full of diapers and formula!"). 🙂
You have to check out some of these prints: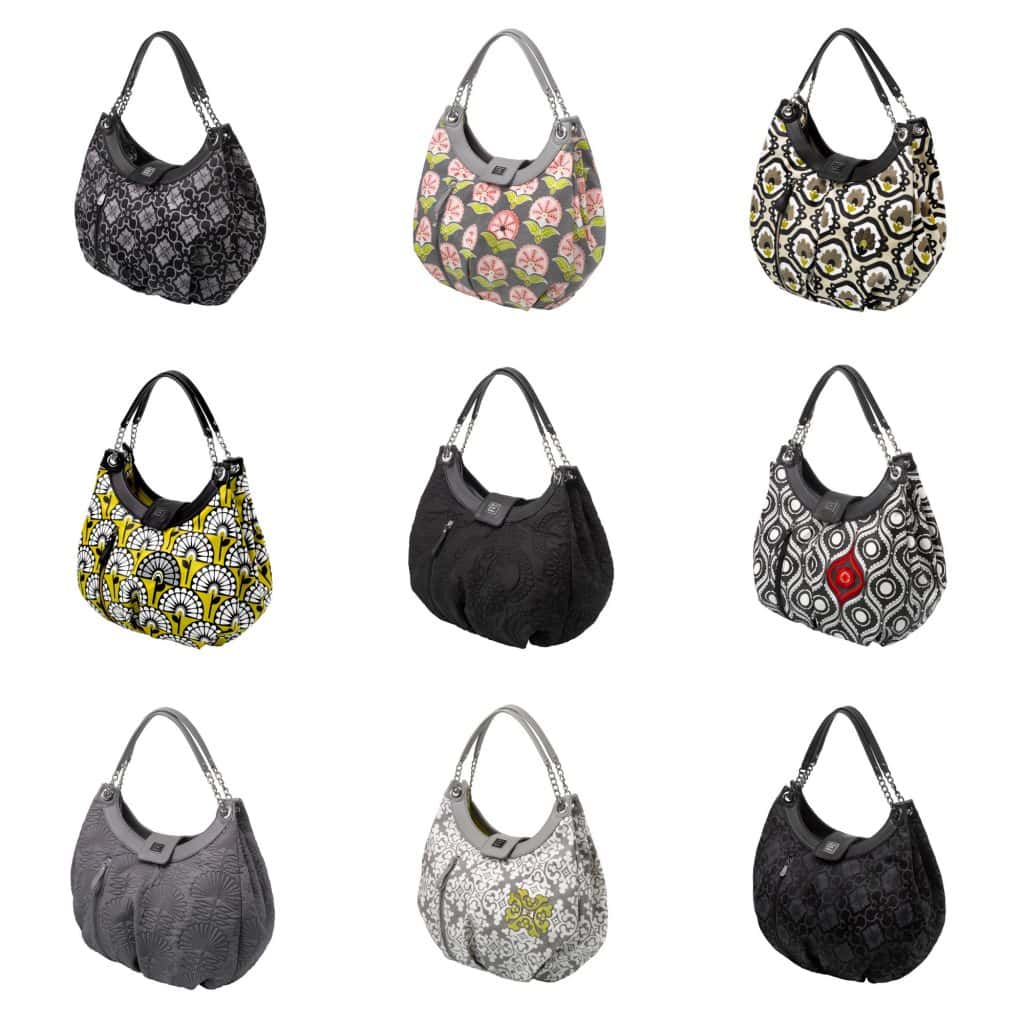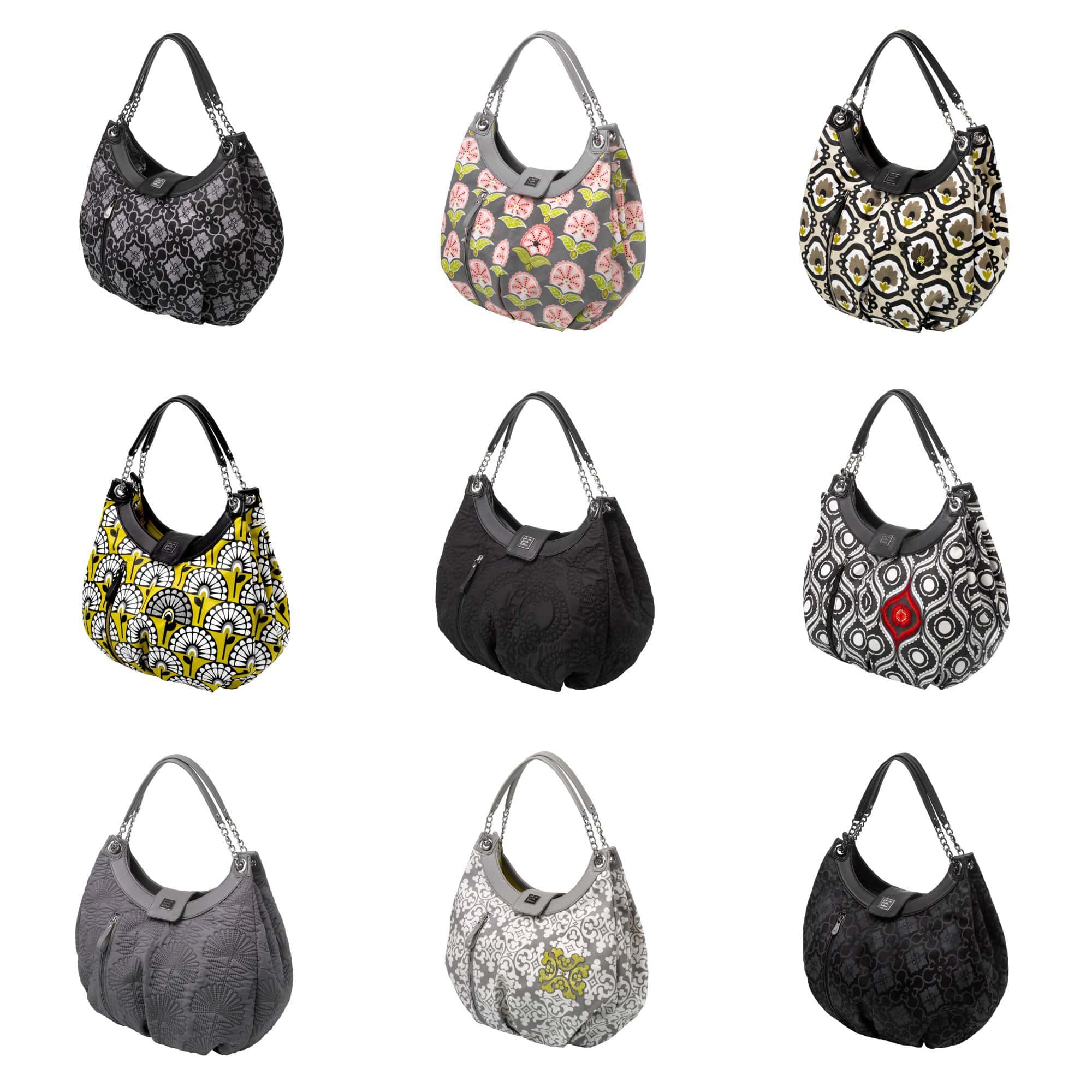 As for myself, I died when I saw the new Hideaway Hobo in Westminster Shop– that blue is quickly becoming one of my favorite colors and I knew that I needed that bag! (Happy Birthday to me . . . only 9 months early . . . )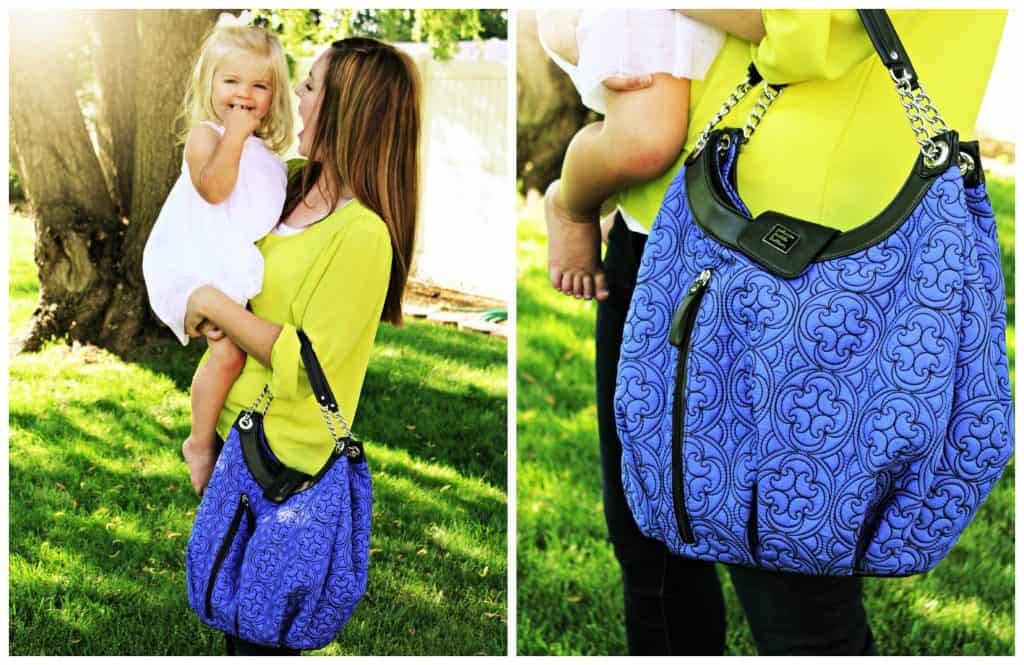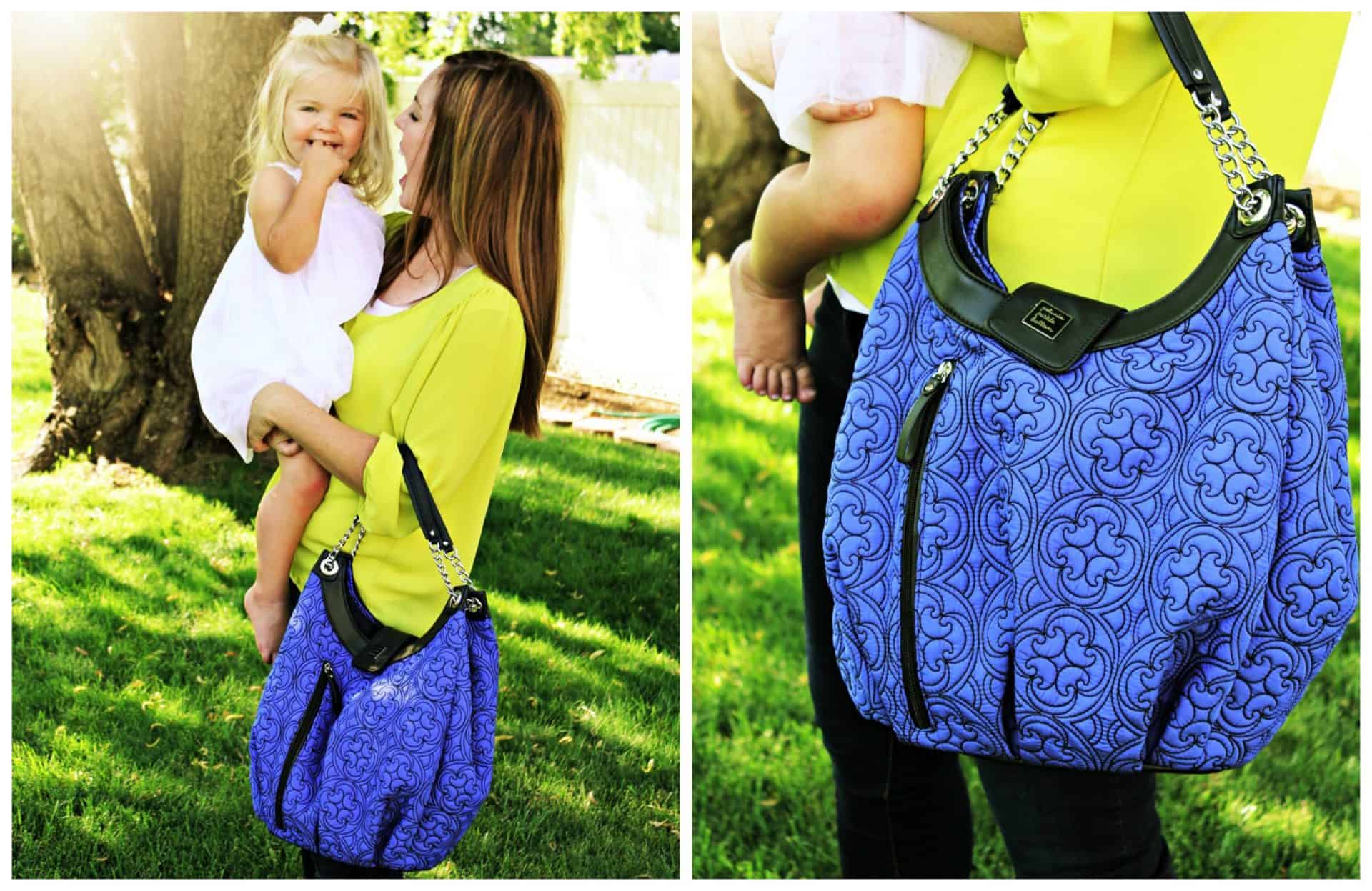 Not only do I love the color, but I love the stitching! Leather straps, sturdy chains, gorgeous color . . . this is my dream diaper bag! Sleek, stylish, and you would be amazed at all the fruit snacks and baby dolls that I can fit in here!
Ready for some more eye candy? Check out these other new items they have released for this fall:
1. Wistful Weekender in Persimmon Spice – this weekender bag is the perfect overnight bag. Whether it's to take to the hospital when the baby is born or bring with you on a place as your carry-on, it's the perfect size to hold everything. I love the new chenille fabrics that have just come out and that color is gorgeous!
2. Receiving Blanket in Classically Crete – this ultra plush blanket now comes with a darling trim that matches some of Petunia's most popular bags. I love this print!
3. The NEW Signature Collection (like this Boxy Backpack) – these new prints and colors are so cute for fall and winter. I love how sleek this bag is too!
Now it's time for what you have all been waiting for- the chance to win a Hideaway Hobo bag for yourself!
It's easy to enter:
a Rafflecopter giveaway

Winner will be chosen on September 1 via Random.org and will then be emailed. They will have 24 hours to respond to that email or another winner will be drawn. Winner will be announced once we have heard back from them on email.