Sweet, juicy peaches with brown sugar and cinnamon all wrapped in a flaky pastry crust. Our baked peach hand pies are a quick and easy way to enjoy the delicious taste of peach pie with a fraction of the work.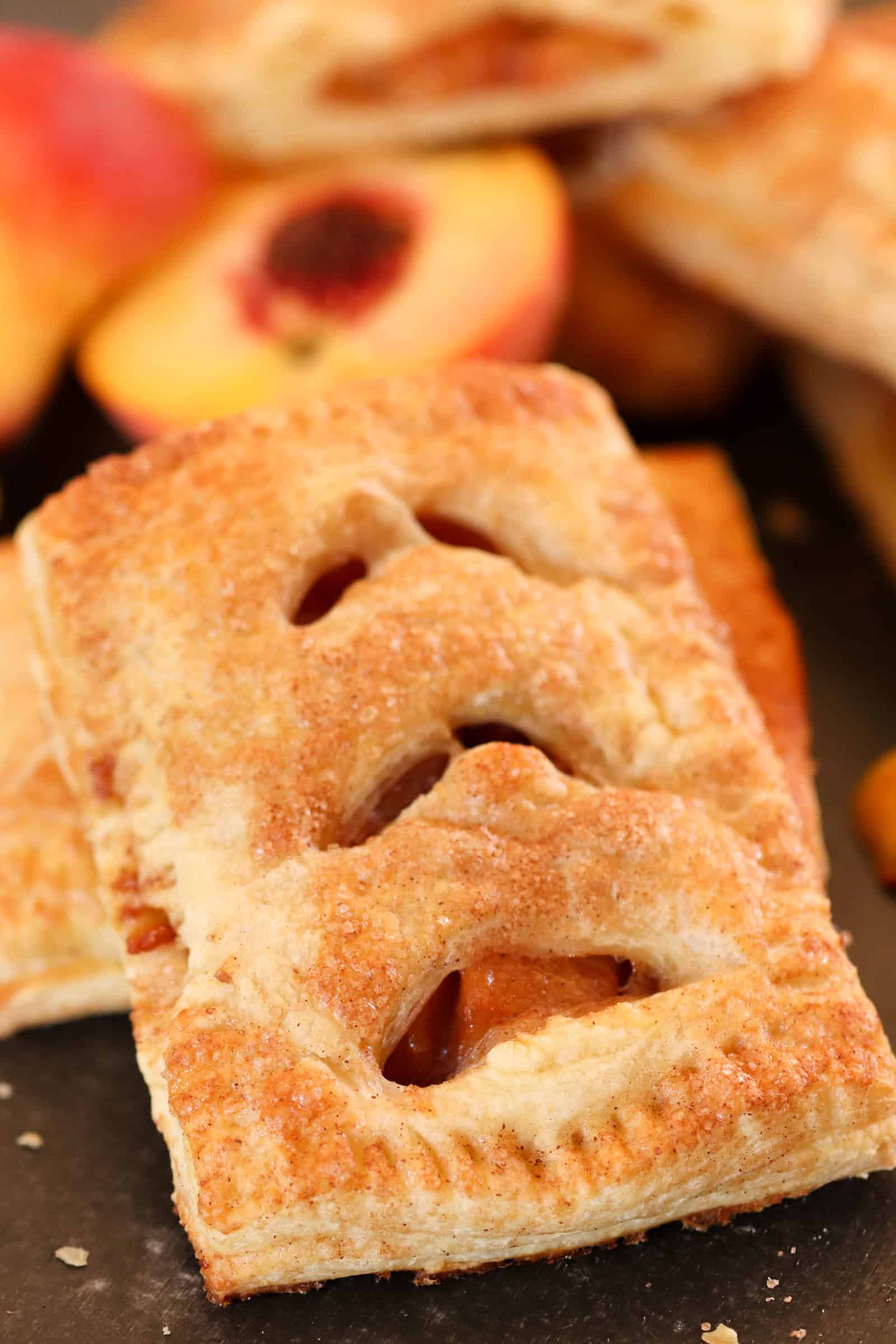 We made these peach hand pies with a fresh peach filling flavored with brown sugar and cinnamon, and then used a pre-made pastry sheet to cut down the time and effort.
There are few things that taste better to me at the end of summer than a ripe, juicy peach.
They turn out a gooey peach pie covered in a flaky, cinnamon sugar pastry – in just a fraction of the time it takes to make a peach pie.
Serve them for breakfast, brunch, or dessert. Either way, they'll be the star of the show.
How to make Baked Peach Hand Pie filling:
The first step of this recipe is to make peach pie filling. Here's our favorite brown sugar-cinnamon flavored filling. (If you want to use this for a full pie, just double the recipe.)
Peel, remove pits, and cut peaches into 1/2-inch pieces.

In a saucepan over medium heat, combine peaches, sugars, butter and cinnamon until butter is melted. Cover and cook for 6-8 minutes until peaches reach desired softness.

In a small bowl, mix together 2 Tablespoons water and cornstarch, then add to saucepan. Stir and cover for an additional 1-2 minutes, until peach mixture starts to thicken. Remove from heat and set aside.