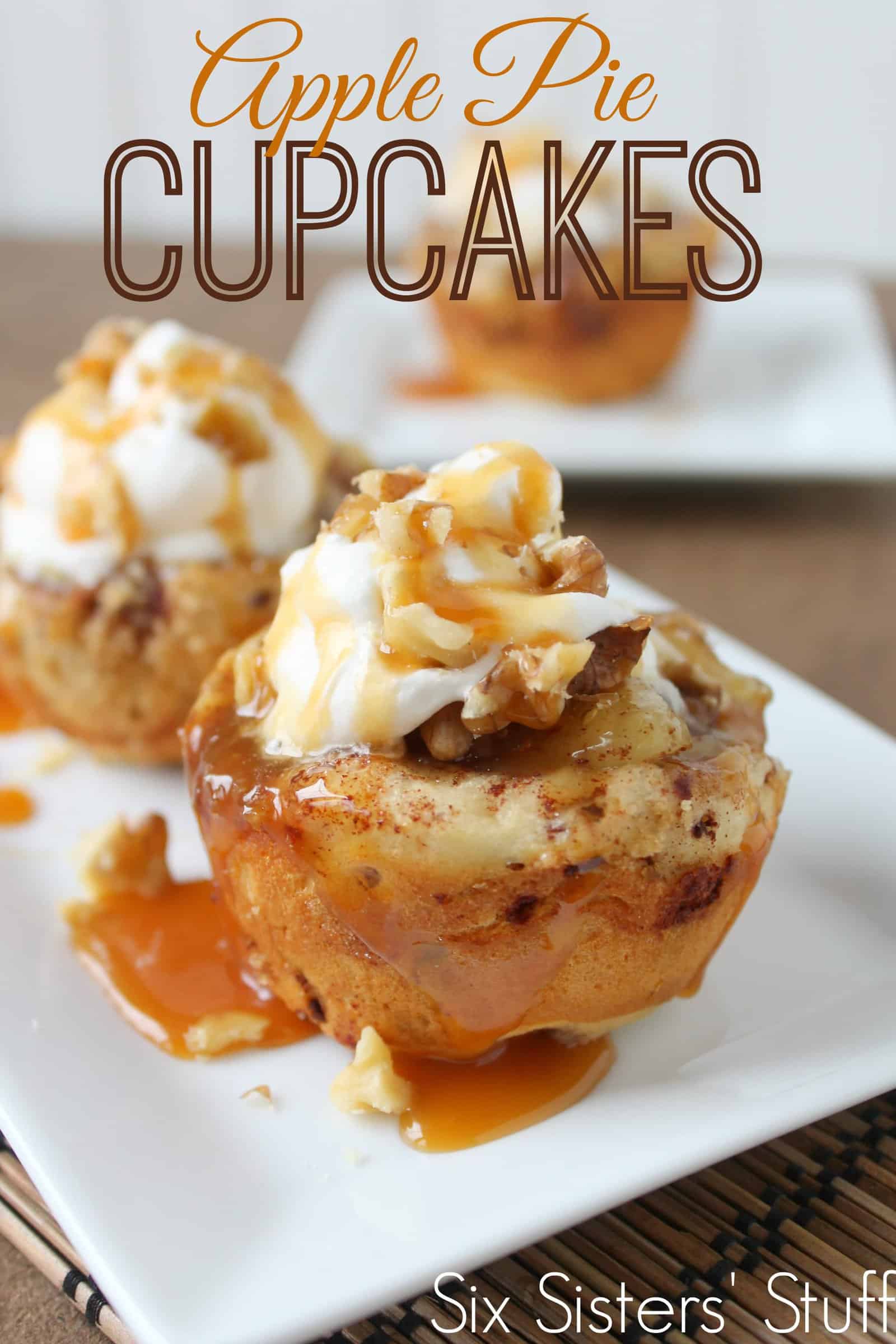 I'm not a picky eater.  I actually love ALL kinds of food.  I always make my family rate something after I make it because I usually like things that I cook.  My girls think it is a fun game to play.  As these cupcakes were cooking, my 6 year old came into the kitchen and announced that she bet those were going to be a 5 (5 is the highest).  After I made the topping she took a bite and said that she was wrong.  These are a 6!  I must say I also voted them a 6.  They are AMAZING!
Kristen
Apple Pie Cupcakes
10 minPrep Time
12 minCook Time
22 minTotal Time
Ingredients
1 (21 ounce) can Lucky Leaf Apple Pie Filling
ground cinnamon
8 Tablespoons packed brown sugar
1/4 cup chopped walnuts
1 (12.4 ounce) can refrigerated cinnamon rolls
Cool Whip
Caramel Topping
Instructions
Heat oven to 400°F.
Lightly spray 8 regular-size muffin cups with cooking spray.
Open your cinnamon roll dough and spread them out on your counter.
Flatten your dough so it is thin and it will be able to fill the majority of one of the muffin tin holes.
Next, fill your dough with pie filling.
Add a pinch of cinnamon on top of the apple filling.
Add a Tablespoon of brown sugar on top of the cinnamon.
Last, add a few walnuts on top of the brown sugar of each one.
Cook in the oven at 400 degrees for 8 to 12 minutes, or until golden brown.
When they are done cooking take them out and let them cool for a few minutes.  
Top with Cool Whip, more walnuts, and caramel sauce.
Serve while warm.
7.8.1.2
1880
https://www.sixsistersstuff.com/recipe/apple-pie-cupcakes/