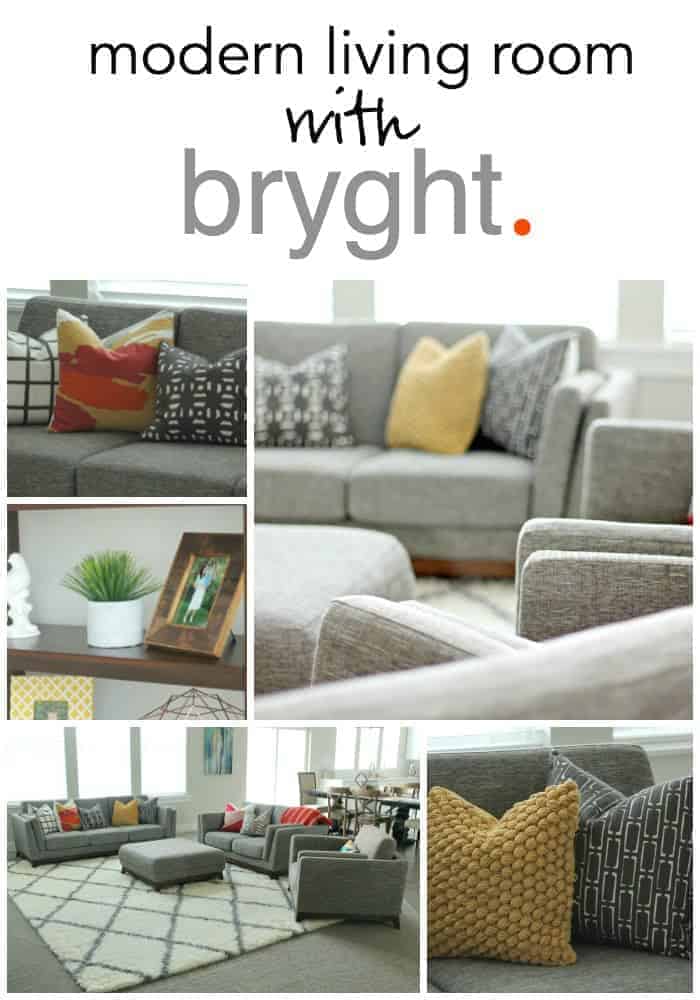 My husband and I built our first home this year and none of my old furniture fit right in our new living room.  Our new home was a little more modern with a lot of clean lines and I wanted my furniture to match!  I was on Facebook one day and saw one of my friends mention that she had ordered some furniture from Article.com.  I immediately went to their site and was obsessed with all of the cute furniture they had!  I had looked at other modern and midcentury living room furniture, but it was all way out of my price range.  I was so excited when I found the perfect furniture set for a price I could afford!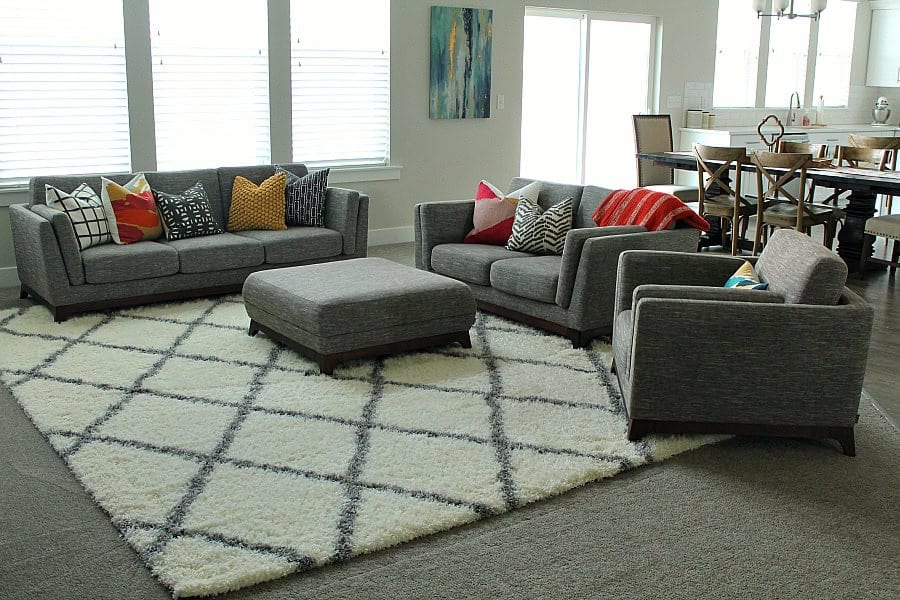 Having three little kids, I knew I needed furniture that was sturdy and comfortable at the same time.  When I saw the Ceni Volcanic Gray Sofa, I knew it was perfect for our living room!  The dark stained wood along the edges matched the wood accents in our home and the gray fabric was neutral, so I can easily change out some throw pillows for a completely different look!  After I looked around Article.com a little more I saw they had an entire Ceni Collection!  I couldn't wait to get my hands on it!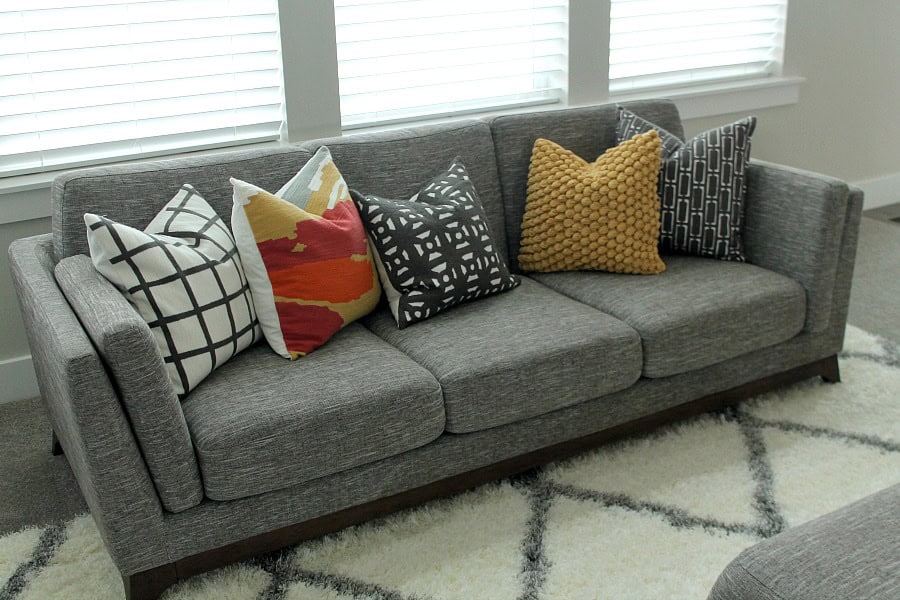 This sofa is the perfect length to lay down on and kick your feet up at the end of the day! 😉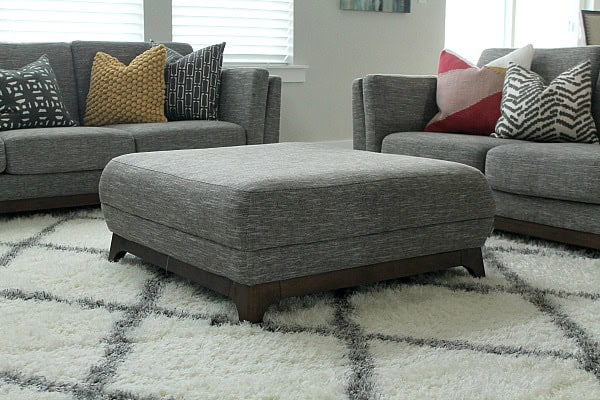 Speaking of kicking your feet up, can we talk about this ottoman?!  We previously had a coffee table in this space but my kids were constantly hitting their heads on it and I knew I needed something more kid friendly.  This Ceni Volcanic Gray Ottoman was the perfect solution!  I love how big it is, so we can slide it in between the sofa and the love seat as a place to put our feet up when we are watching a movie or relaxing.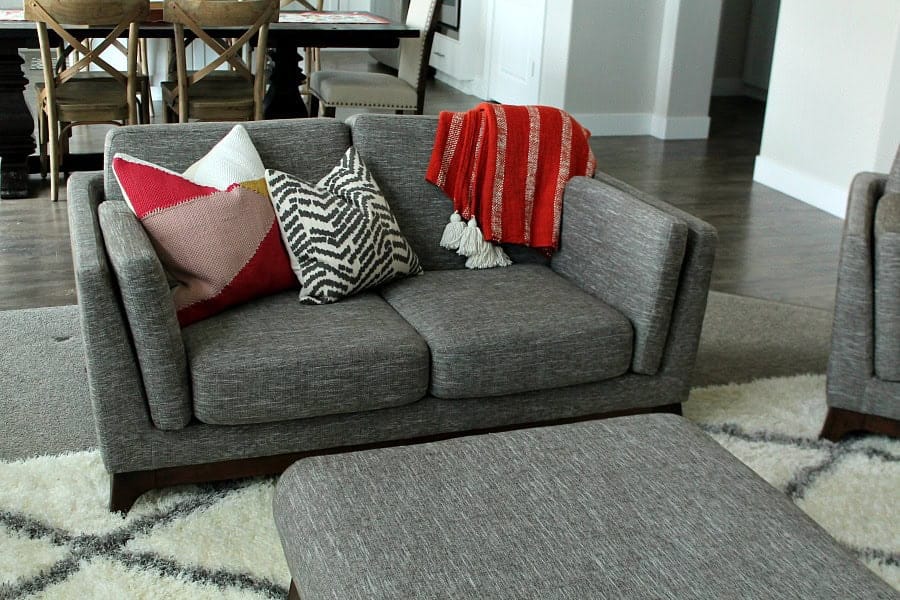 This is the Ceni Volcanic Gray Love Seat.  All of the cushions on this collection can be removed, which makes it really easy to vacuum up the crumbs that tend to fall down the cracks of most sofas… or maybe that's just my family?  Either way, it is a total perk!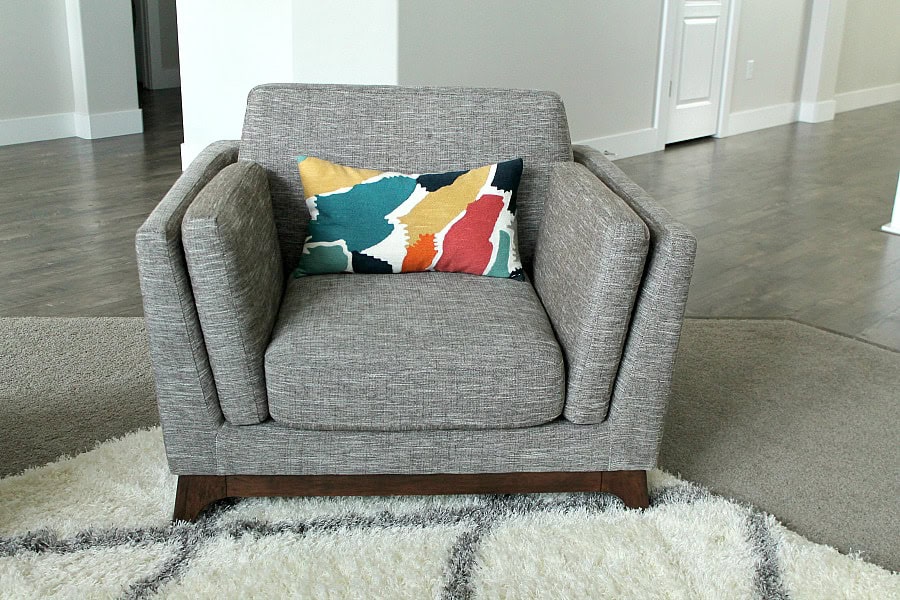 The Ceni Volcanic Gray Chair Armchair is so comfortable.  I love how deep it is!  I also love that when my daughter spilled juice on it and it literally wiped right off.  Hallelujah!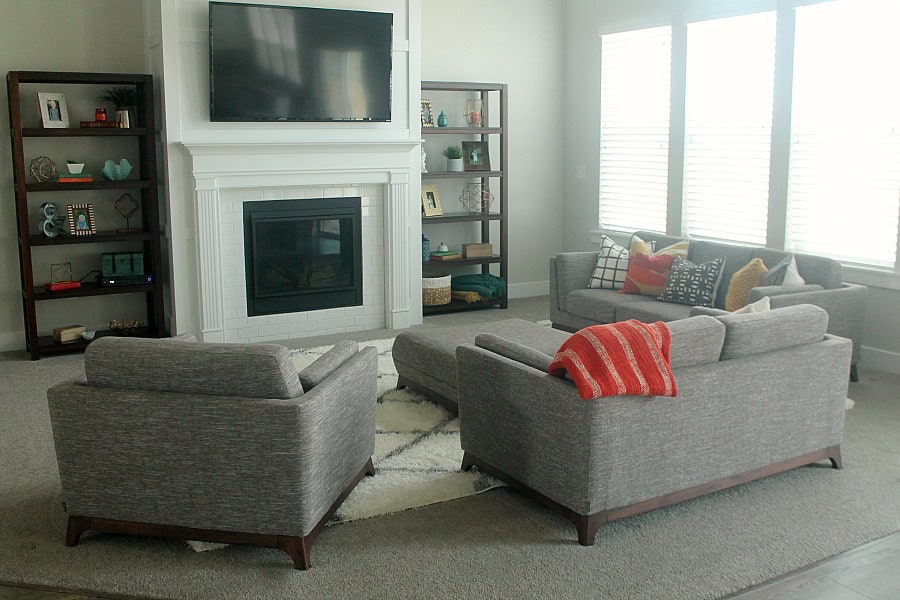 We love how simple and clean our living room looks now!  We would absolutely recommend this furniture to anyone.  It is so comfortable but is so well made that it can withstand the daily wear and tear of my kiddos.
Check out all the other gorgeous furniture that Article.com has and follow them on Facebook, Instagram, Pinterest and Twitter for more home decor inspiration!