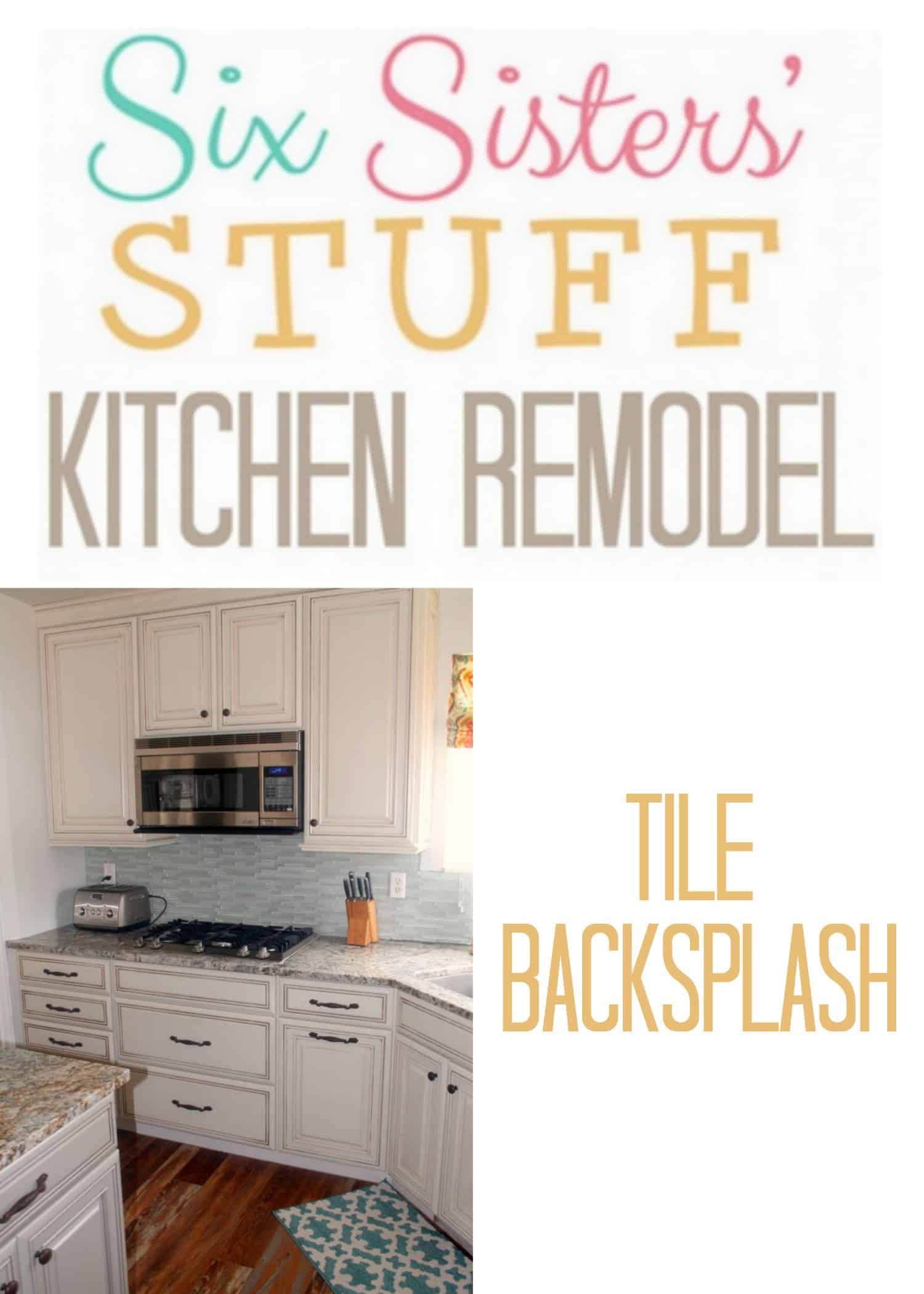 Phew!  We are finally wrapping up our kitchen remodel!  The finishing touch on our kitchen was our backsplash and it totally pulled the whole kitchen together.  I knew I wanted a mosaic tile backsplash and found the perfect one for our kitchen at GlassTileStore.com!
GlassTileStore.com has a huge selection of tile for your bathroom, kitchen and any other tile needs you may possibly have!  Along with tile, they have all the supplies you need so you can get everything you need for your tile project in one place!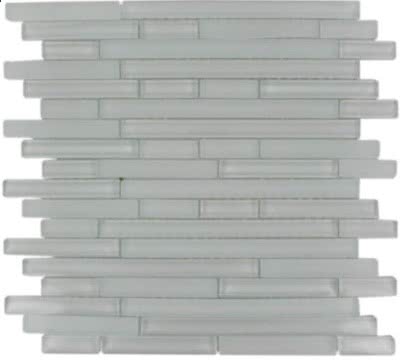 There were so many different types of backsplash tiles from GlassTileStore.com that we loved, but finally narrowed it down and picked the Tao Icicles Glass Tile.  Trust me, after you see all of their gorgeous tile, it will take you awhile to pick just one favorite too. 🙂
We thought this tile would contrast perfectly with the light cabinets, gray island and the granite countertops.  It pulled it together perfectly!


You can read a step-by-step tutorial on how we installed our backsplash, HERE!

We are absolutely thrilled with our backsplash from GlassTileStore.com!  I feel like it really helped to completely finish our kitchen!
Be sure to stop by GlassTileStore.com for all your tile needs!
You can also follow GlassTileStore.com on Facebook and Pinterest for tons of inspiration for your home!
Disclosure:  GlassTileStore.com  generously supplied tile for our backsplash.  All opinions are my own.