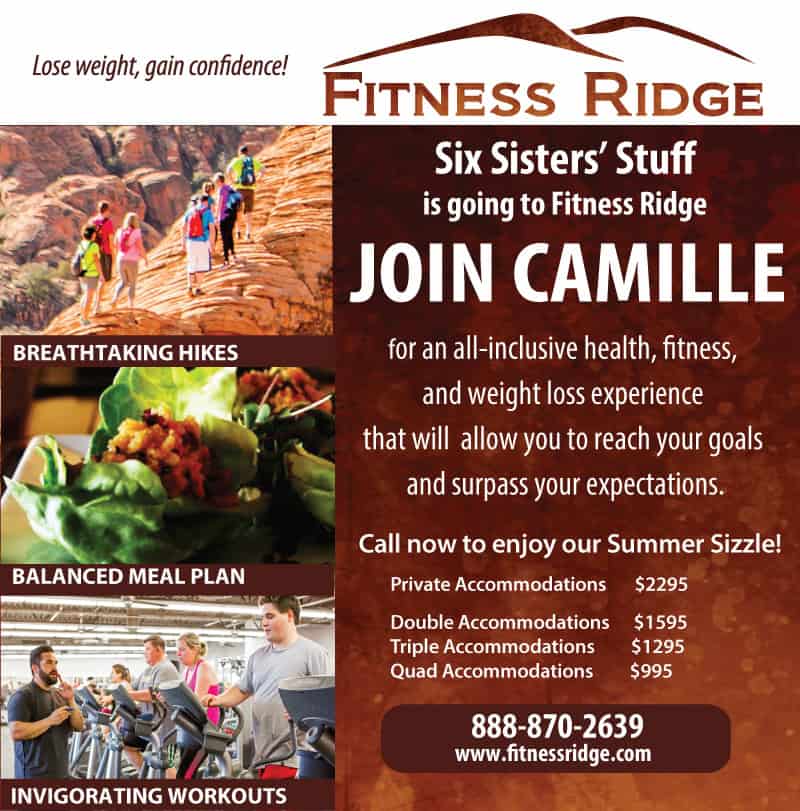 This post is something a little different than what we have done in the past,
but I am incredibly excited about it.
In just one week, I will be heading down to St. George, UT, to spend one week at Fitness Ridge. This amazing resort is formerly a Biggest Loser ranch – the exact same setting where the contestants on the show go for weeks on end and get everything from multiple daily workouts to healthy meals prepared for them. My absolute favorite part of this whole thing . . . you can come with me!
I didn't realize that something like this existed. I knew that contestants on the Biggest Loser TV show had access to something like this, but I didn't even think about that it would be available to the public. They have been open for many years and have helped many people on their health and fitness journeys.
Fitness Ridge
is a place you really have to experience to wrap your head around the miracles they work there. According to their website:
"At our all inclusive resort, Fitness Ridge, we offer a unique and life changing weight loss experience and so much more. We not only have all the tools in place to set you on a course for a healthier, happier, ?rest of your life?, these tools come complete with world class accommodations, staff, cuisine and views that are as memorable as the results you will achieve. While our certified trainers inspire you to push yourself further than you could have imagined, our life coaches, social workers, and dietitians will help you gain the tools needed to make changes that last a lifetime, not just a week or a month."