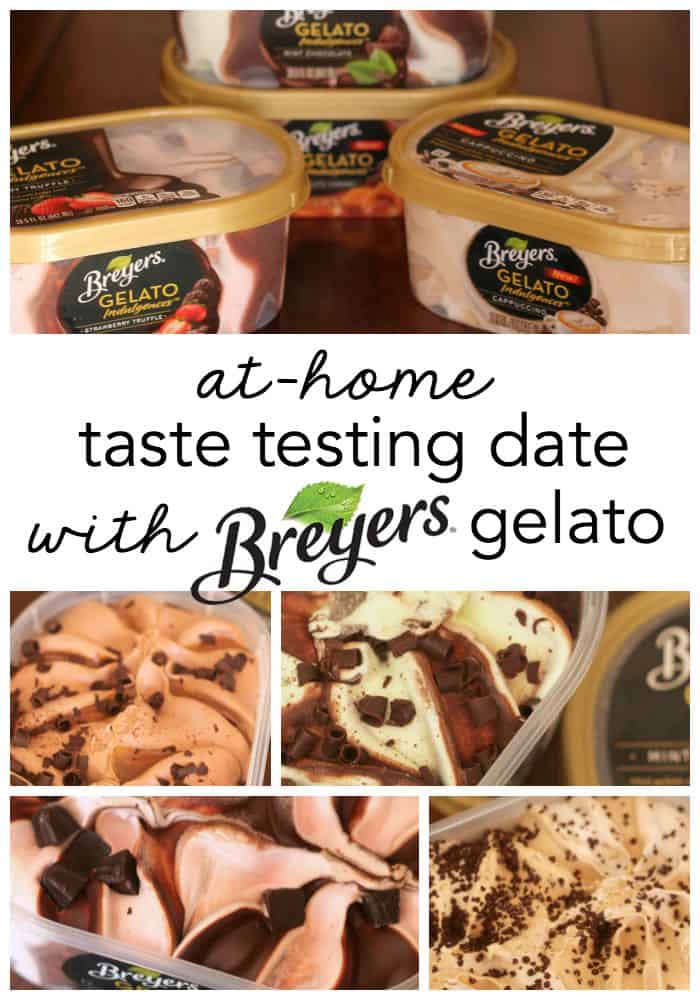 This post is sponsored by Breyers Gelato Indulgences but all opinions are my own.
My husband and I have three kids under the age of 5, so date nights are pretty scarce around here!  Once a week we have an at-home date night where we spend some quality time together after the kiddos are in bed.
When we saw Breyers Gelato Indulgences at the store, we knew we needed to try them! For this week's at-home date night we did a little taste testing with a few of their amazing flavors.  All of Breyers Gelato Indulgences have creamy gelato, luscious sauce and gourmet toppings, so you can't go wrong with any of them.

My husband and I went to the store and picked out four different flavors of Breyers Gelato Indulgences.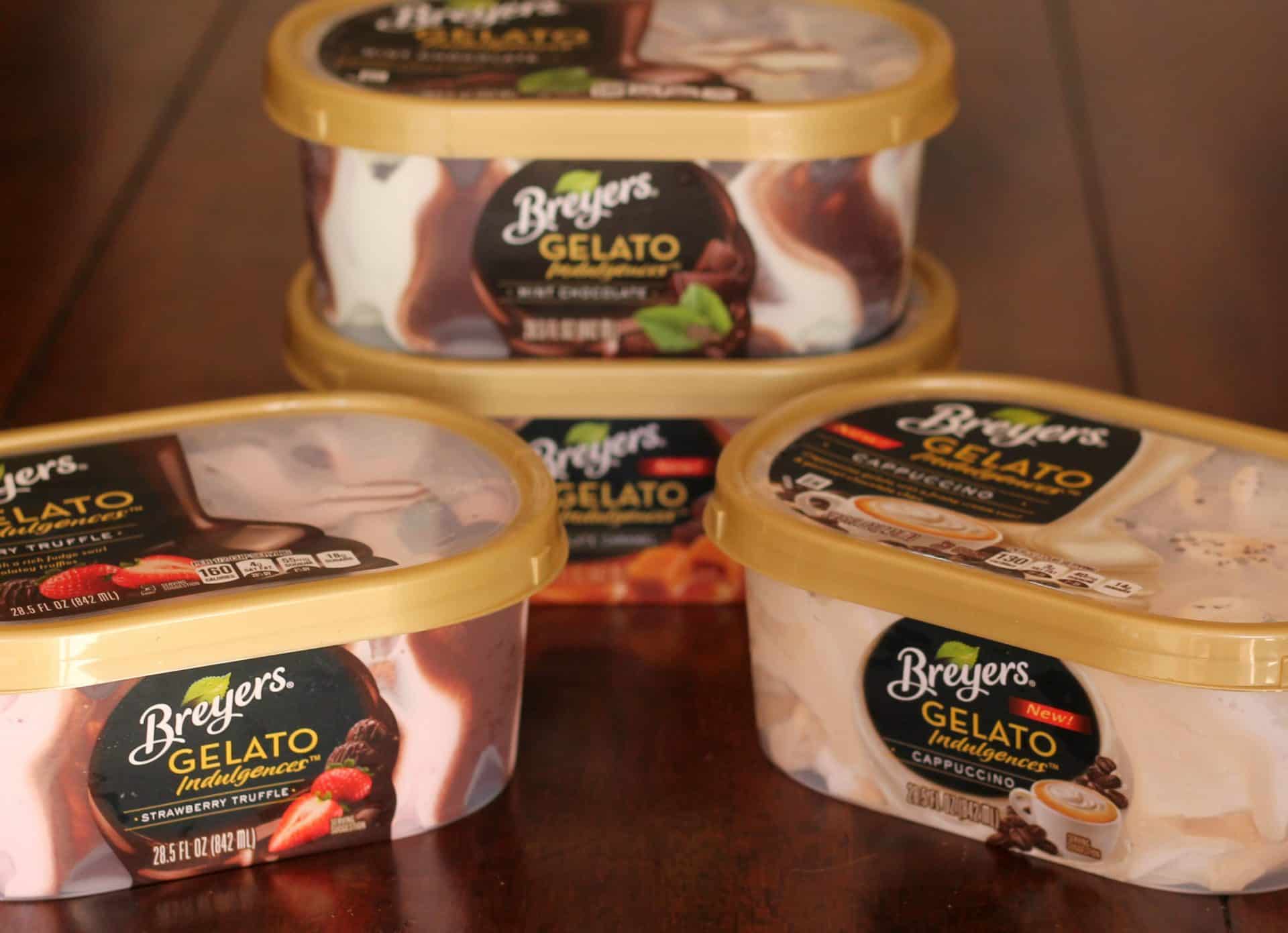 Breyers Gelato Indulgences comes in eight amazing flavors, so after much debate we narrowed it down to these four flavors: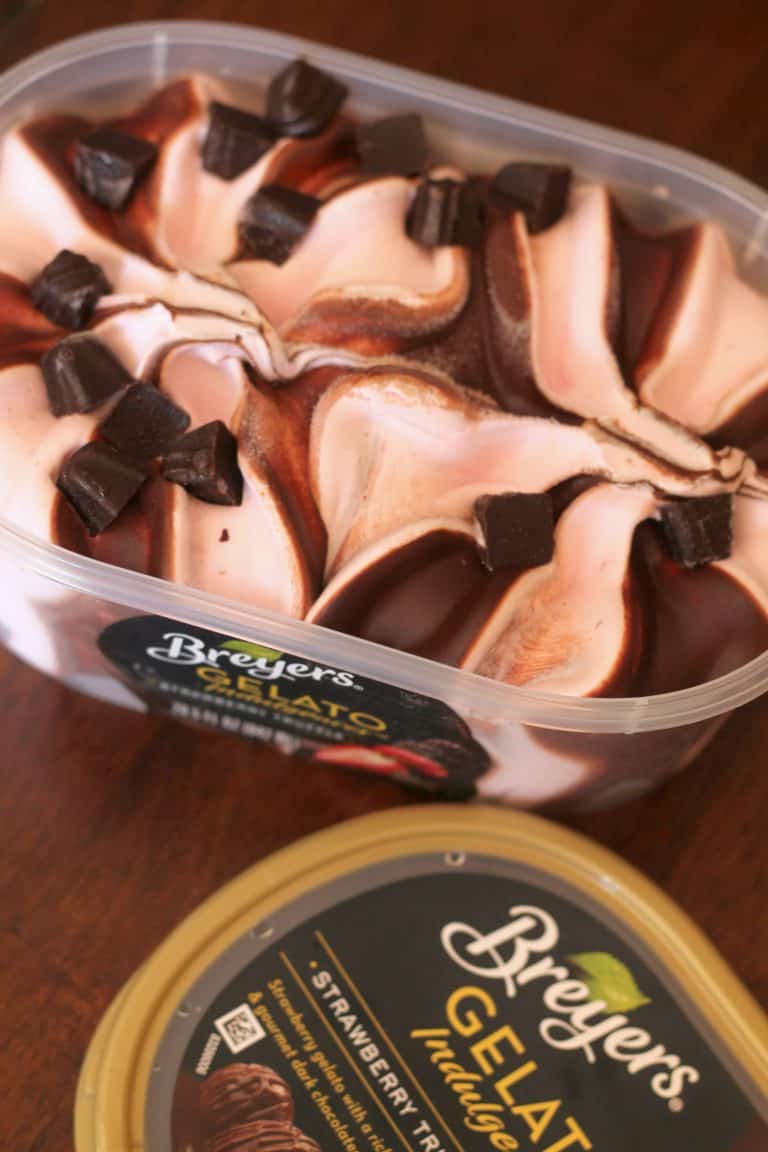 Strawberry Truffle
strawberry gelato topped with rich fudge swirls and dark chocolatey truffles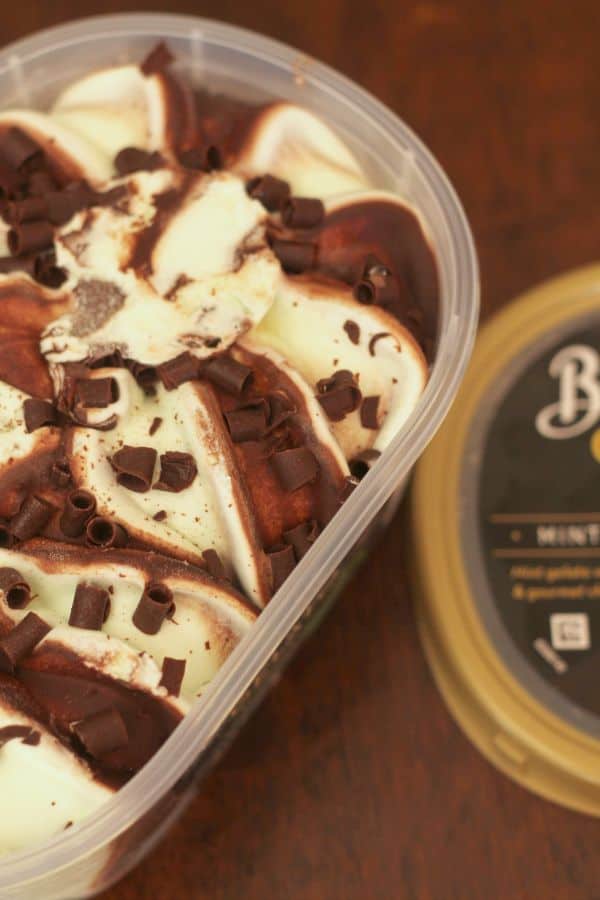 Mint Chocolate
mint gelato with a rich fudge swirl and chocolate curls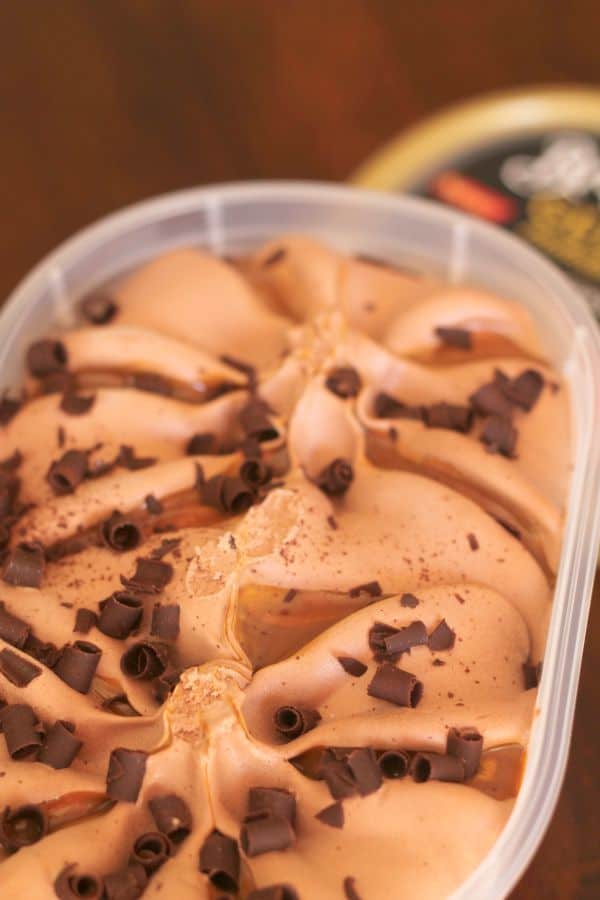 Chocolate Caramel
chocolate gelato with luscious caramel sauce and chocolate curls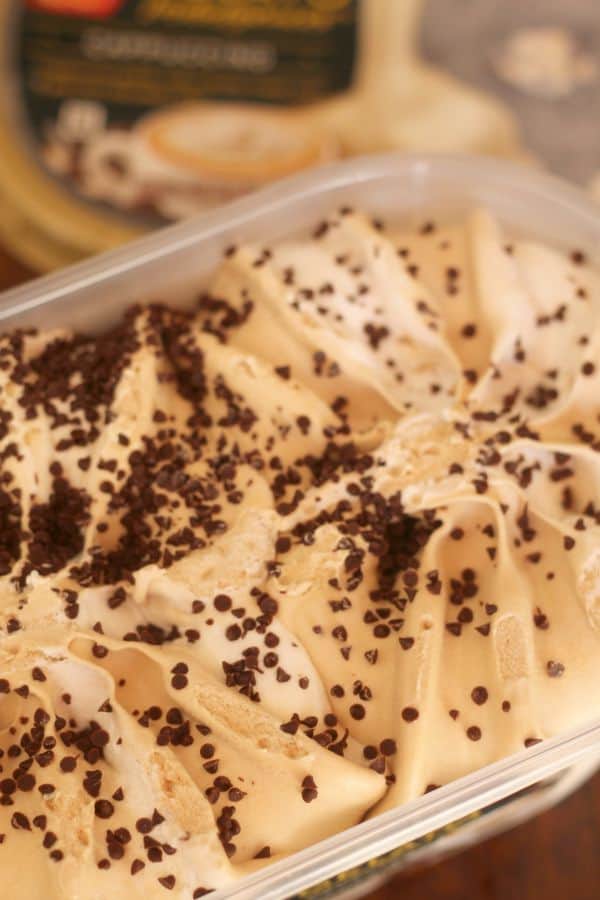 Cappuccino
cappuccino gelato topped with creamy swirls and chocolate chips
Don't they all look amazing?!
I was seriously drooling waiting to eat these!  We tried a few bites of each one and then both picked our favorite…..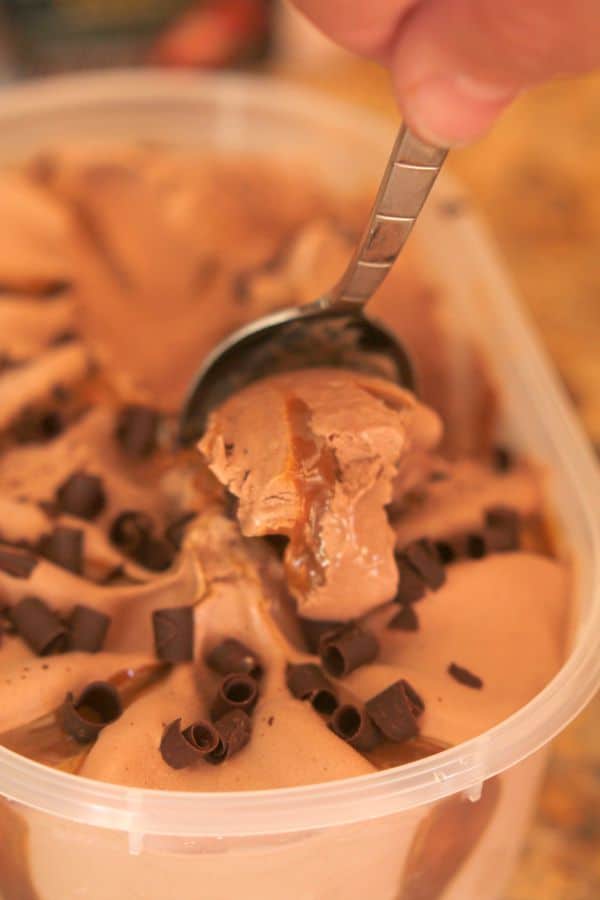 Breyers Gelato Indulgences Chocolate Caramel!
It was so much fun trying this new dessert at home with my hubby and it made the perfect date night! Plus, I got to stay at home in my sweat pants… so it doesn't get much better than that! 😉
You can find Breyers Gelato Indulgences in grocery stores nationwide!  Let us know what your favorite flavor is.  We can't wait to hear!