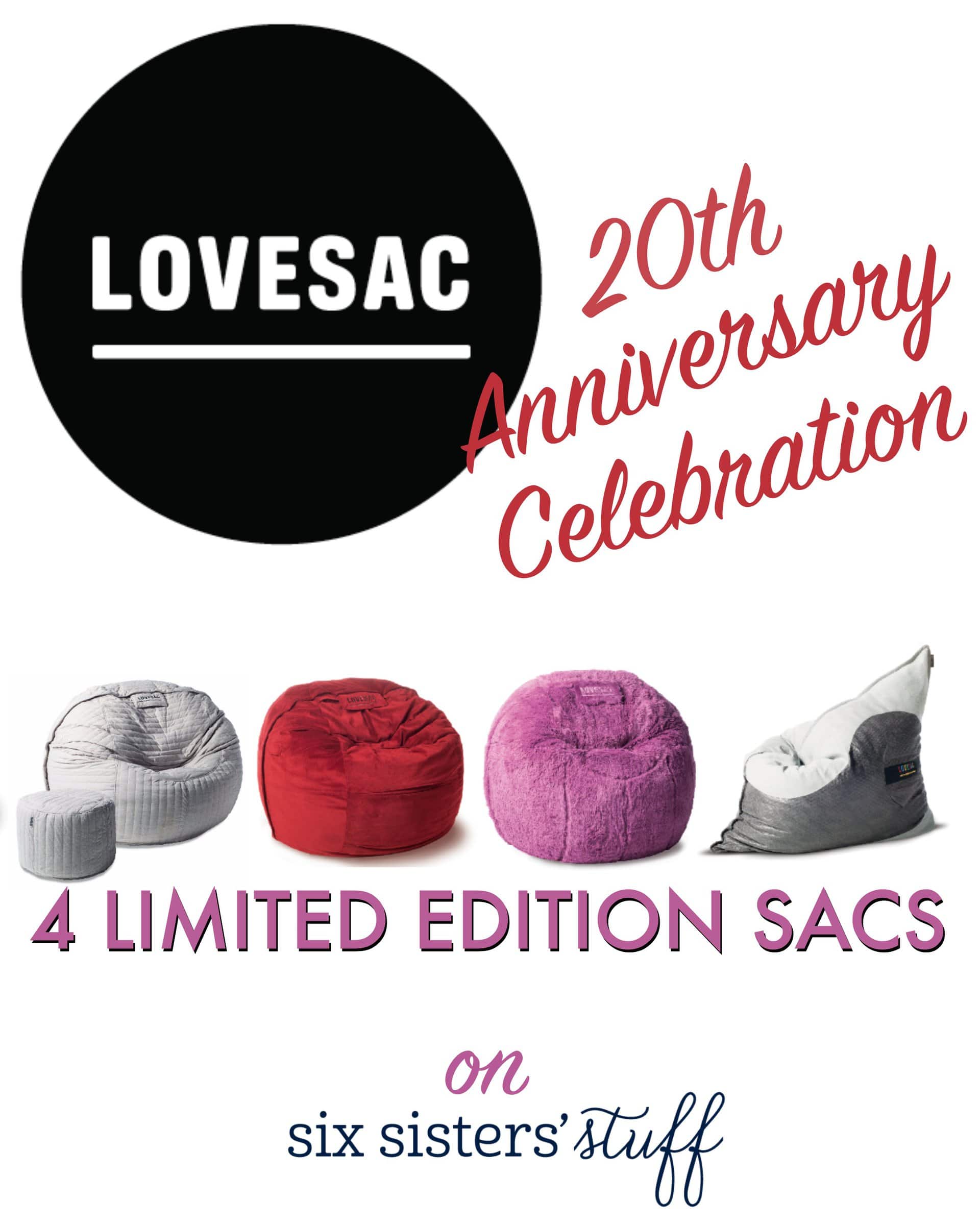 We talk about how important family is all the time on our blog. We think that one of the best ways to strengthen family bonds and relationships is through spending quality time together.
Growing up, holidays were a big deal at our house.  On one 1990's Christmas morning, we had finished opening all our gifts and were pretty pleased with our haul of presents.  But before we settled in to play with our new toys, our parents told us there was one more gift waiting for us in the basement.  All six of us rushed down the stairs to find a HUGE Lovesac Sac waiting for us! We were ecstatic!  We spent the rest of the day playing games, relaxing, watching movies and making memories together as a family in and around our Lovesac.
Over the years, we grew up and went our separate ways but would always return to Mom and Dad's house where we would find ourselves in the basement playing games and laughing around our well-loved Lovesac.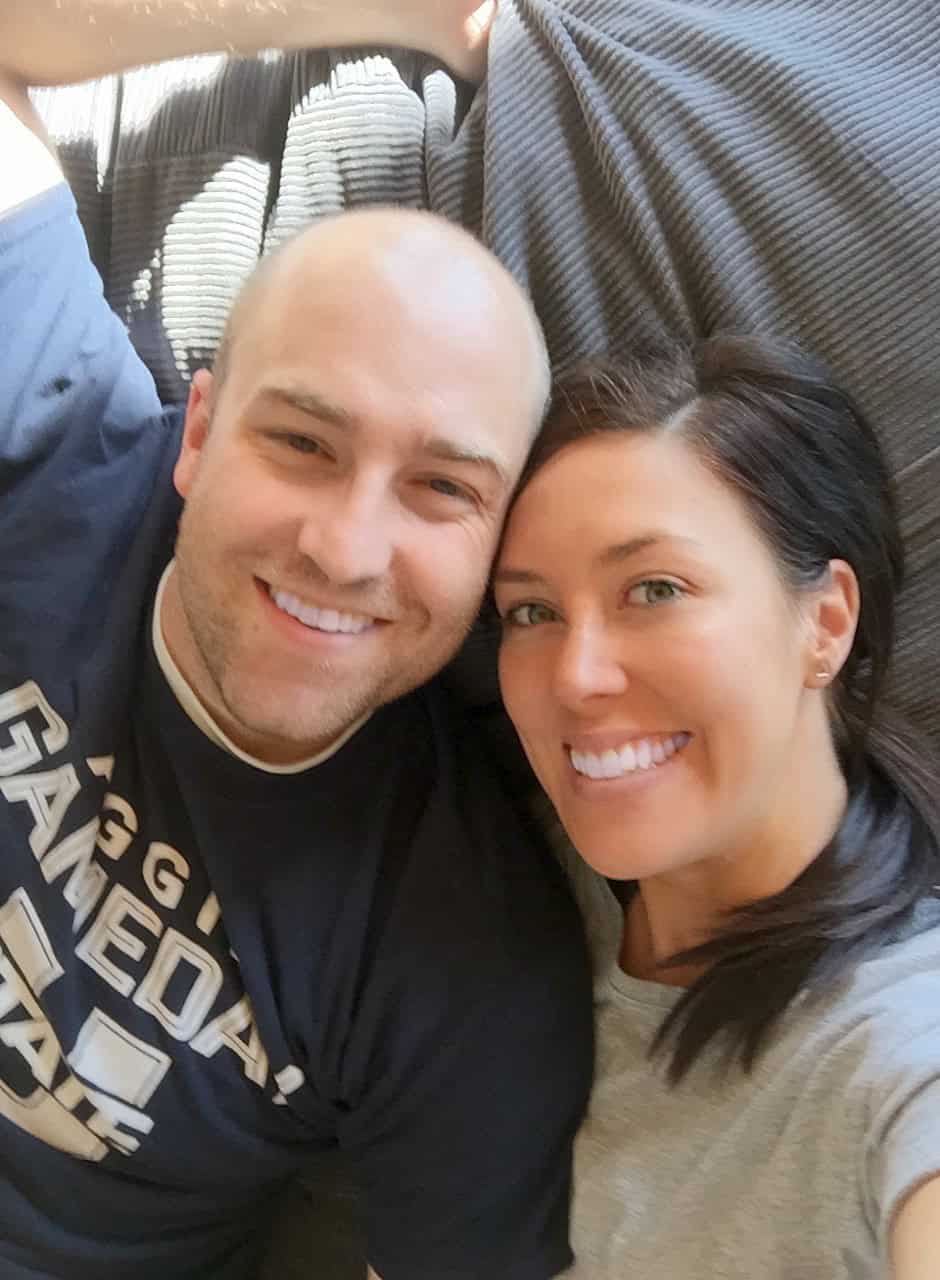 A few years later, I got married and my husband and I moved into our first apartment.  It couldn't have been more than a few hundred square feet, which didn't leave much room for furniture.  Without any hesitation, I knew exactly what furniture we needed to fill the space… a Lovesac!  That Sac followed us move after move through our first few years of marriage….but then the kids came.

(They weren't happy about having their movie interrupted.  Haha!)
We have had three kids in the past 5 years, so I knew a Lovesac upgrade was necessary to fit our growing family!  Our kids love to jump, play and even nap on our Sac.  Our Sac is where we go to relax and unwind for the day and a place where we can enjoy being together as a family.
Just as my family has changed over the last 20 years, so has Lovesac!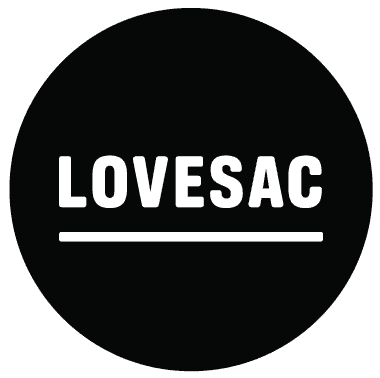 Lovesac started in Salt Lake City in 1995, when Founder & CEO Shawn Nelson was a teenager looking to occupy his time.  That's when he dreamed up the notion of building the world's biggest beanbag chair!  So, he bought 14 yards of vinyl fabric (on sale), enlisted his girlfriend's mom to sew it together and came up with a newfangled stuffing – a mix between shredded foam, not beans.  And, like that, Lovesac was born!
Twenty years later, Lovesac is still changing the way that people think about furniture!  Lovesac features two signature product lines: Sacs, reminiscent of the first Lovesac that Shawn invented in 1995, and Sactionals, an entirely new take on the sectional sofa that provides unlimited design and configuration possibilities – a cross between upholstery and LEGOs.  Both of these products have changeable covers made from durable, washable fabrics that ensure a lifetime of use and innovations that let Lovesac go where no other couch can!  Even my three messy kids have yet to stain or ruin ours.  That washable fabric is pretty much my best friend!

The difference between Lovesac Sacs and a regular beanbag is what's inside!  Rather than use styrene beads, Lovesacs are stuffed with a unique combination of Durafoam (the same material that makes high-end sofa cushions cushy and comfortable).  The foam stuffing is made up of three types of the highest-quality, shredded Durafoam to make you feel like you are sitting on a giant, cloudlike pillow, rather than on a beanbag.  Trust me, it was the only place I could sleep in the last few weeks of my pregnancies.  Haha!  Even though Lovesac Sacs are so comfortable, they can still provide support for multiple people at once!
Sacs come in six sizes and configurations to meet any need, fit any space and accommodate the preferred number of bodies.

We love the Supersac, but if we have any more kids I will definitely have to convince my husband that we need the Bigone! 😉

 Lovesac's latest invention, Sactionals can expand, move and reconfigure to fit any shape, space or need imaginable.  And with washable and changeable covers that come in a variety of fabrics and patterns, Sactionals offer durability guaranteed for life! 

Sactionals consist of two pieces, Seats and Sides, made from hardwood frames and covered in foam and upholstery, which can be combined to be the go-anywhere fit-anywhere, do-anything couch – no tools necessary!  Chairs, sofas, chaises, ottomans and, of course, limitless sectionals are possible until these two pieces in various combinations and configurations.  All of these pieces line up perfectly and snap together with ease using the hardware included.  Once connected, they are rock solid!
As a mom to three messy kids, I think the best part about Sactionals is that they have totally machine-washable, changeable covers!  I can't tell you how many stains our old couches had from spilled sippy cups and bottles.  Thank goodness for the Sactionals removable, fitted covers!  Did I mention there more than 150 color and pattern options of Sactional covers?!  You are sure to find something that you love!
As you can probably tell by now, I love all things Lovesac and am so excited for their 20th Anniversary!  Lovesac is celebrating 20 years of love by going back to its roots and rolling out a limited edition "Roots Collection" of Sacs!  I got a first look at what Lovesac is doing for their big celebration and knew you guys would love it!

Each limited edition Roots Collection Sac is packaged in a commemorative reversible bag, hand-signed and numbered by Lovesac's founder and CEO, Shawn Nelson!  We can't wait to celebrate with you and have some exciting things coming your way with Lovesac!