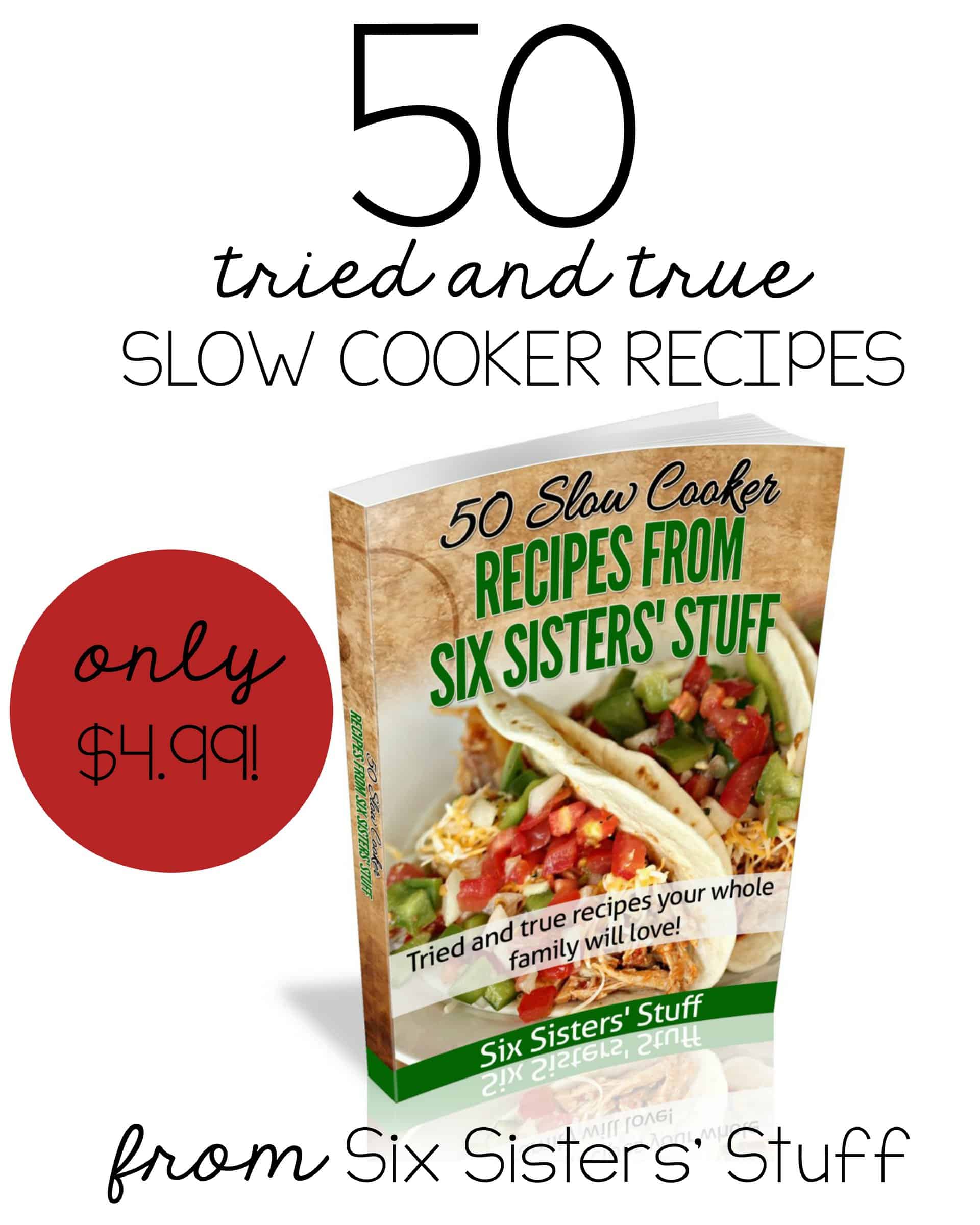 As busy moms, we often don't have a lot of time to spend making dinner.  To make your life a little easier, we have put together an eCookbook of 50 of our BEST slow cooker recipes!
For less than 10 cents a recipe, you will get 50 of our favorite slow cooker recipes sent straight to your email to print off or keep for whenever you need it!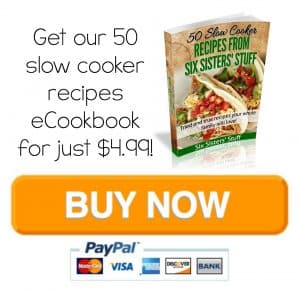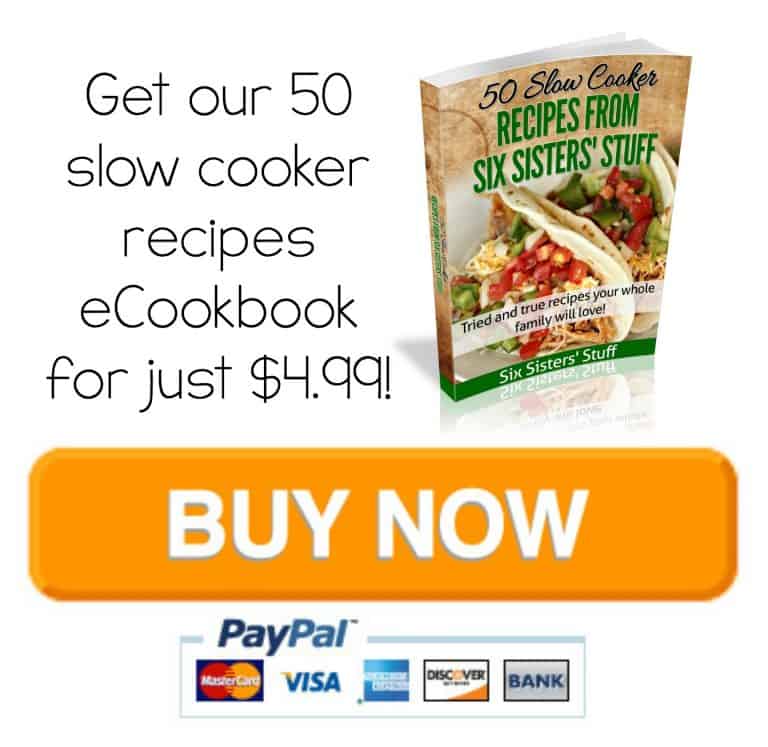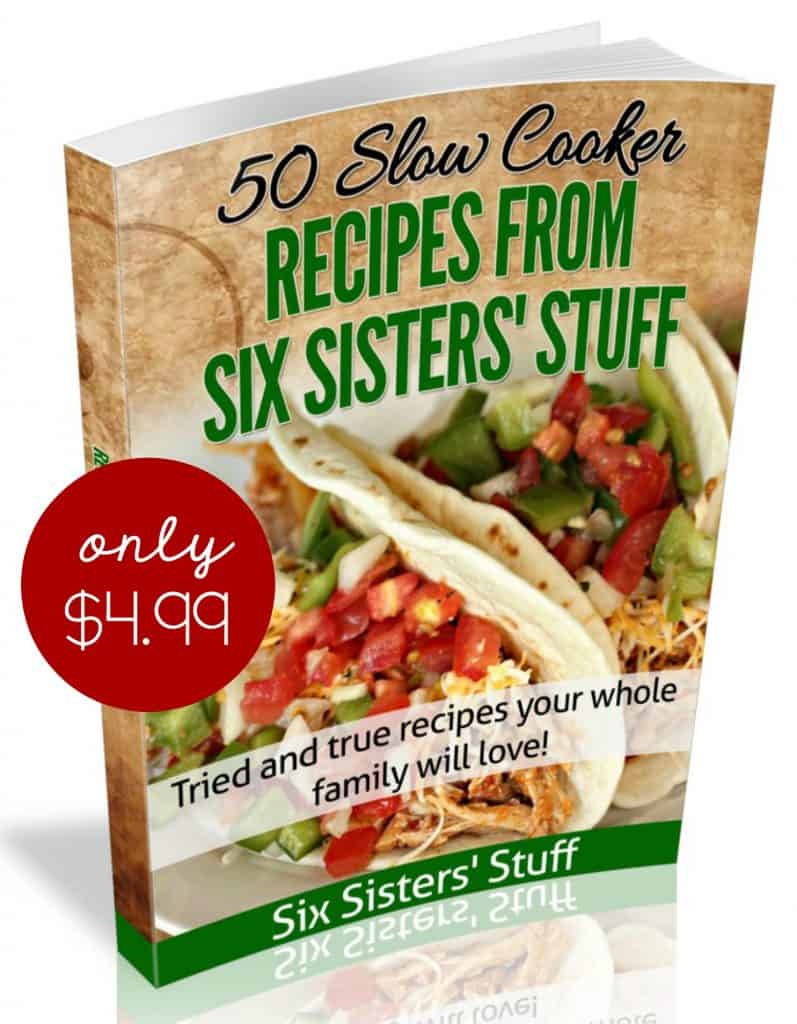 50 Slow Cooker Recipes from Six Sisters' Stuff: Tried and true recipes your whole family will love!
A collection of our absolute favorite slow cooker recipes.
This collection includes 10 chicken recipes, 10 beef recipes, 10 pork recipes, 10 soup recipes and 10 side dishes and appetizers that can be made in your slow cooker!  Dinner has never been easier or more delicious!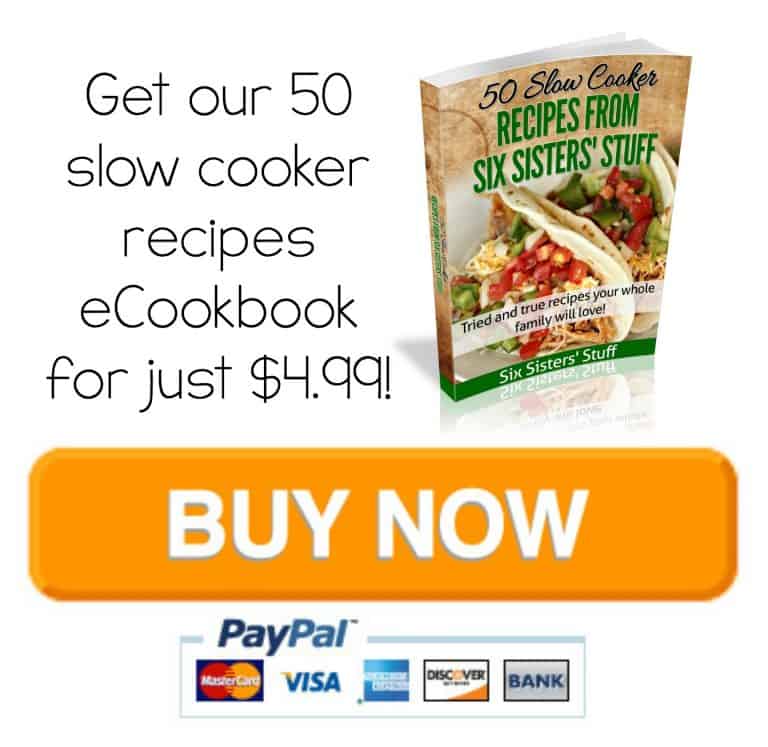 Here are a few of our favorite recipes from the eCookbook:
Your family will want to try every single one of these slow cooker recipes!

*At this time, this book is only available in ebook form.*
An ebook is a cookbook in an electronic format. Rather than having to go to the store to purchase a cookbook, you can download it to your own computer, smart phone or tablet!  You can print your eCookbook if you want a hard version or you can easily access your eCookbook from your computer or other devices whenever you are ready to cook.
After you purchase your eCookbook, you will receive an email with a PDF file that you can download and save for personal use.  If the book sells well, there is a chance that we will be able to actually print this book in physical form for you to purchase.