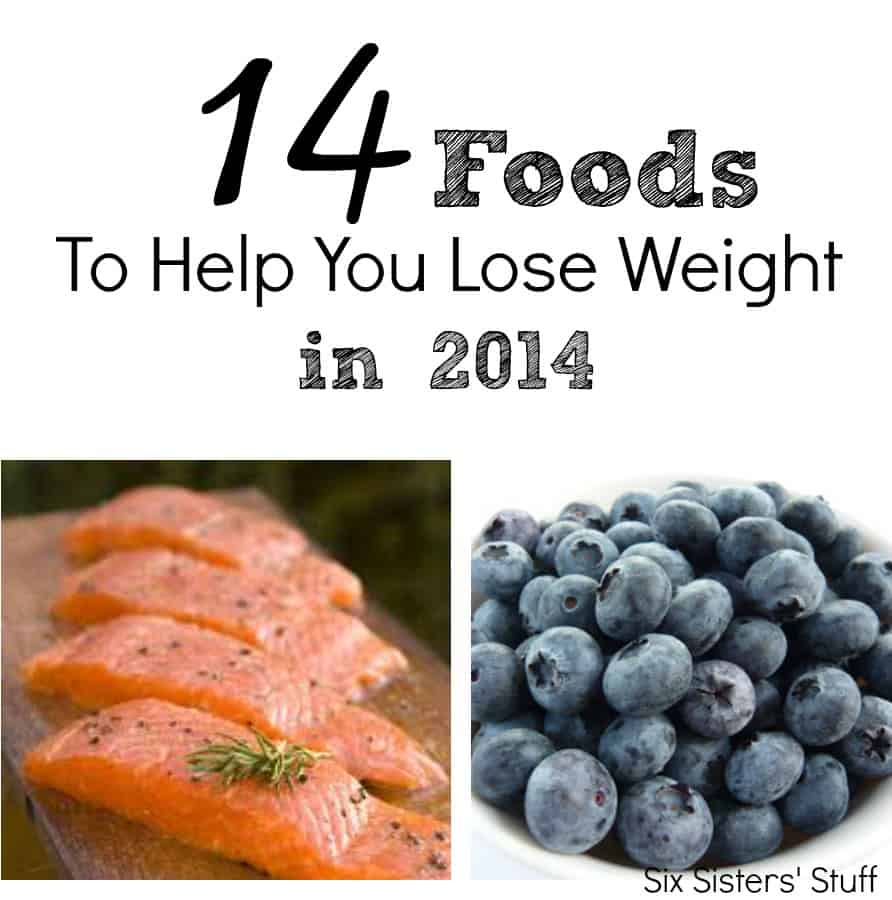 This is my first new year being married – and I realized that I have a big role when it comes to what we eat. It's pretty much up to me to make sure we are eating healthy (case in point: my husband is currently sitting next to me chowing down on cookies).  This year, we have resolved to eat a little better, and we found some great foods that will help us lose that deadly combination of newlywed and holiday weight.
1. Nuts. Especially nuts high in Omega-3 fatty acids and protein like almonds, cashews, and pistachios. (Avoid nuts that are heavily salted or caramelized). They make a great snack or salad topper, like our Nut & Berry salad.
2. Eggs. More Particularly, egg whites. They are a great source of protein and they can be cooked up in a variety of ways for any meal . Try this Spinach Omelet or this Omelet in a Cup.
3. Spinach or Kale. One cup of either of these is low in calories, but packed with vitamins, minerals and fiber that are great for your body (especially when you're trying to lose weight). You can try them in a salad like our Spinach Mandarin Poppy-Seed Salad, or mix them into your favorite Green Smoothie.
4. Oats. Because of their high amounts of fiber, these little gems will keep you fuller longer. The quick-oats are still good for you, but steel-cut or rolled oats are higher in fiber. Try adding them to recipes like our Grandma's Meatloaf.
5. Beans. Black beans, Edamame, Green Beans – you name it! They are all a great source of fiber, and like the high fiber found in oats, it will keep you fuller longer. You can find ways to sneak them into all sorts recipes, like these Three Bean Enchiladas or this Three Bean Salad.
6. Berries. Especially blueberries. Blueberries are high in antioxidants, which help fight off diseases. (And a bonus – they are high in fiber!). Really, all berries are good for you – Acai, Strawberries, Goji berries – and they make great toppings additions to any salad. My favorite? Fresh Fruit Salad with blueberries and strawberries!
7. Fish. Some people are reluctant to try it because of the smell, but I promise you – it can taste delicious! It is low in fat (much lower than red meat), and a good source of omega-3s. If you are doubting – try these recipes (Kristen's kids thought one of them was chicken!): Baked Mexican Fish, Asian Glazed Salmon, Coconut Crusted Tilapia.
8. Hummus. The main ingredient in hummus is beans! It's a great substitute for ranch and mayo. Spread it on your favorite sandwich or use it as a dip to get all your veggies for the day. You can buy it in the store (make sure to check the ingredients – you should be able to pronounce all the ingredients), or make it at home. Our favorite recipe is for Roasted Red Pepper Hummus.
9. Ground Turkey. This may be another one you are hesitant to try, but I promise, we've got some great recipes to make it taste REALLY good! If you're trying to cut back on your fat intake, ground turkey is the way to go! It is a lot leaner, but still a great source of protein. Try our Hawaiian Turkey Burgers or Baked Sloppy Joes.
10. Avocados. Not only do they taste delicious, but they are really good for you. They are a great source of fiber, make you feel fuller longer, and they are packed with vitamins (like Vitamin B, K, and E). They can also help lower your cholesterol. Try putting them in enchiladas or paired with chicken.
11. Whole Grains. We've all heard the buzz about whole grains by now, but did you know that whole grains are linked reduced risk of stroke, type 2 diabetes and heart disease? (Info from the wholegrainscouncil.org). You really can't go wrong with them! Try substituting whole wheat in your favorite pastas, like this Pesto Chicken Florentine.
12. Pomegranates. They are low in calories and high in fiber. If you have a sweet tooth like mine, a handful of pomegranate seeds is a great way to curb those cravings. Try using pomegranate in a new way – I like to top my yogurt with pomegranates, or throw them on top of a salad. You can even try pomegranate dressings, like the one on this Wendy's Copycat.
13. Peppers. They add a little spice and color to your dishes, but we love them because they are full of vitamins and antioxidants. Hot peppers (like chiles) have also been linked to increases in your metabolism! Try our Southwest Stuffed Red Peppers (with ground turkey!) or this Stuffed Red Pepper Soup.
14. Yogurt. It's a great source of protein (especially greek yogurts) and calcium. Top it with your favorite fresh fruit for an even better snack, or in my case, breakfast. Try using plain yogurt as a substitute for mayonnaise in dips or salads to cut back on calories. I can't live without desserts, so I use yogurt to lighten them up a bit, like this Skinny Funfetti Dip.
Last, but definitely not least, be sure to increase your water intake. I know, I know – it's not a food, but it will help you lose weight if you keep hydrated. Sometimes all it takes to curb a craving is a glass of ice cold water!