I first started hearing about freezer meals when I walked into my local grocery store and there was a group of women standing around a bunch of tables preparing food. I thought it was a little strange for that to be happening in a grocery store, but after I did some digging, I found out they were attending a freezer meal prepping class. The idea intrigued me, but I never really got into it until I was pregnant with my first baby.
I was 33 weeks pregnant wondering what I was going to do for meals when the baby came. I knew my husband and I would both be exhausted for at least the first little while, and I didn't want to rely on family members, friends, or DoorDash to feed us. So I turned to freezer meals! I spent a few days compiling recipes I thought my husband and I would like, then I got to work.
I spent time making a grocery list, placed my online Target pickup order (because who wants to walk around the grocery store almost 8 months pregnant), and prepped enough meals to feed us for at least the first month (if not more). It took some time and planning, but it was seriously so convenient and easier than I thought it would be! Now I love making my freezer meal plans, creating the perfect shopping list, and trying new healthy recipes. There are so many different benefits to making and storing freezer meals, and I wanted to share those with you today to help spark your interest.
Want us to send you our 8 freezer meal recipes and grocery list for free so that you can make your own? Check it out here.
Here are 10 freezer meal benefits you and your family will be able to enjoy!
1. You'll Save Money
Okay – I'll be the first to admit I'm the WORST when it comes to eating out. Seriously – I could eat out and get fast food every day of my life and be perfectly fine. But when I made these freezer meals, I noticed a huge difference in our finances! Not only were we able to save a ton of money by eating at home, but we were able to use some of that money to buy fun baby stuff instead. As a new mom, that was the best!
2. It's a Healthy Option
Eating out all the time is not only expensive, but it's also not the healthiest option for you or your family. When you make freezer meals, you control what ingredients go into your food. You can also make sure you're using quality ingredients and that your meal is packed with nutrients. Putting a healthy meal with healthy ingredients on the table every day will benefit your family so much in the long run.
3. You'll Save Time
This was seriously a game-changer for me when I had my baby. I didn't have to worry about what we were going to eat for dinner because it was already planned and prepped! I could just take a meal out of the freezer, put it in the slow cooker or Instant Pot, and have dinner ready in mere minutes. It saved me so much time and it was so nice not to think about meals during those first few weeks. It's also perfect for anyone who has busy days (which is pretty much all of us). If you just have a little time during your day to make room for a healthy dinner, this truly is the best way to make a large number of meals you'll actually look forward to eating.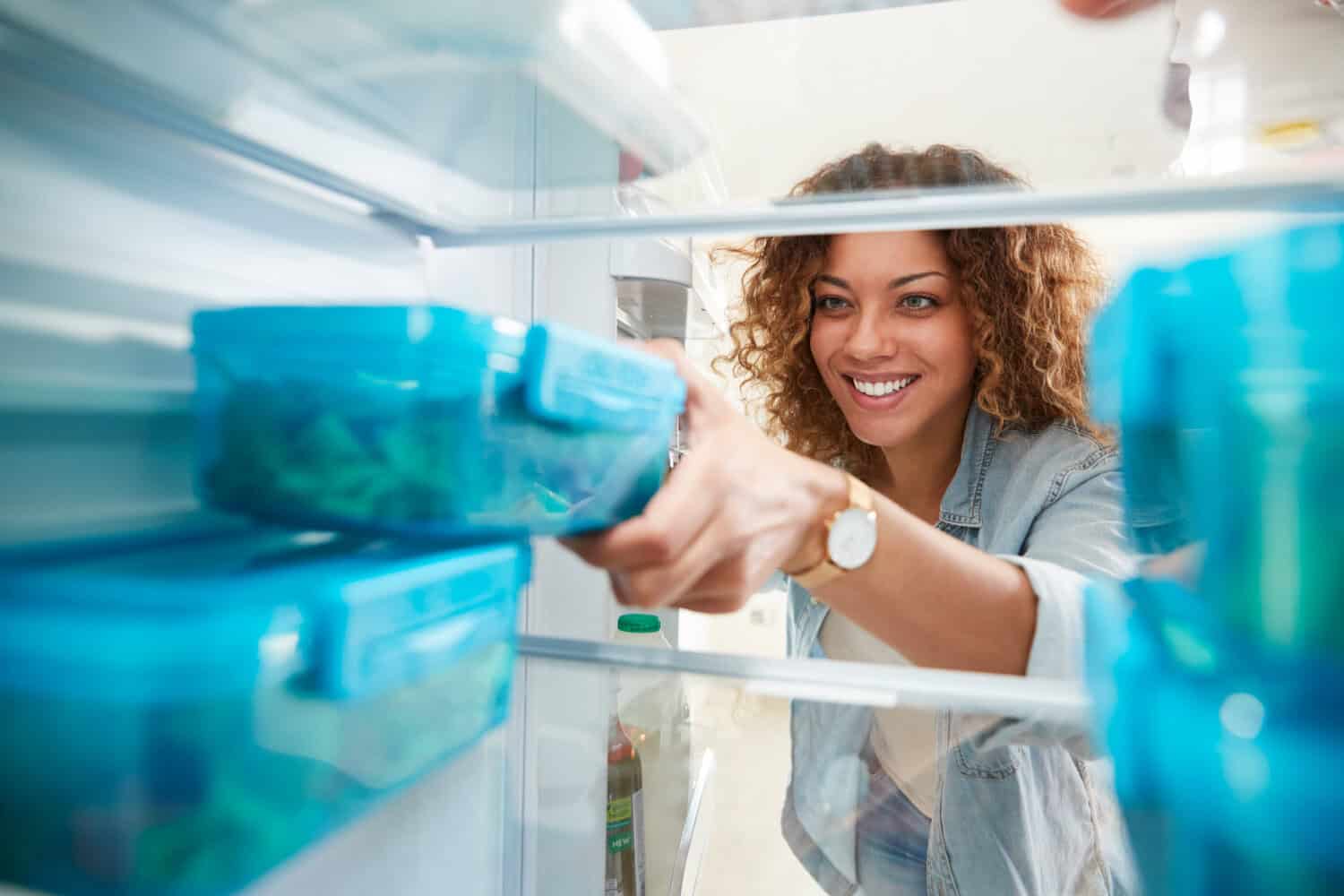 4. You'll Always Have a Home-Cooked Meal On Hand
I'll be honest – I don't cook every single night. Some nights we just don't have the time or energy, and that's okay! But because I have these meals in the freezer, I always have a home-cooked meal on hand. And let me tell you – there is nothing better than coming home to a delicious, home-cooked meal after a long day.
5. You Can Make Double and Freeze Half
This is one of my favorite tips for making freezer meals! If you're already making a dish for dinner, why not make double and freeze half? That way you'll have another meal in the freezer for another night. It's such an easy way to get ahead on your freezer meal prep without spending a ton of extra time in the kitchen.
6. You Can Make Them ahead of Time
One of my favorite things about freezer meals is that you can make them ahead of time. Whether you're making them for yourself or for a friend, you can make them weeks or even months in advance. This takes all the stress out of meal planning and prep!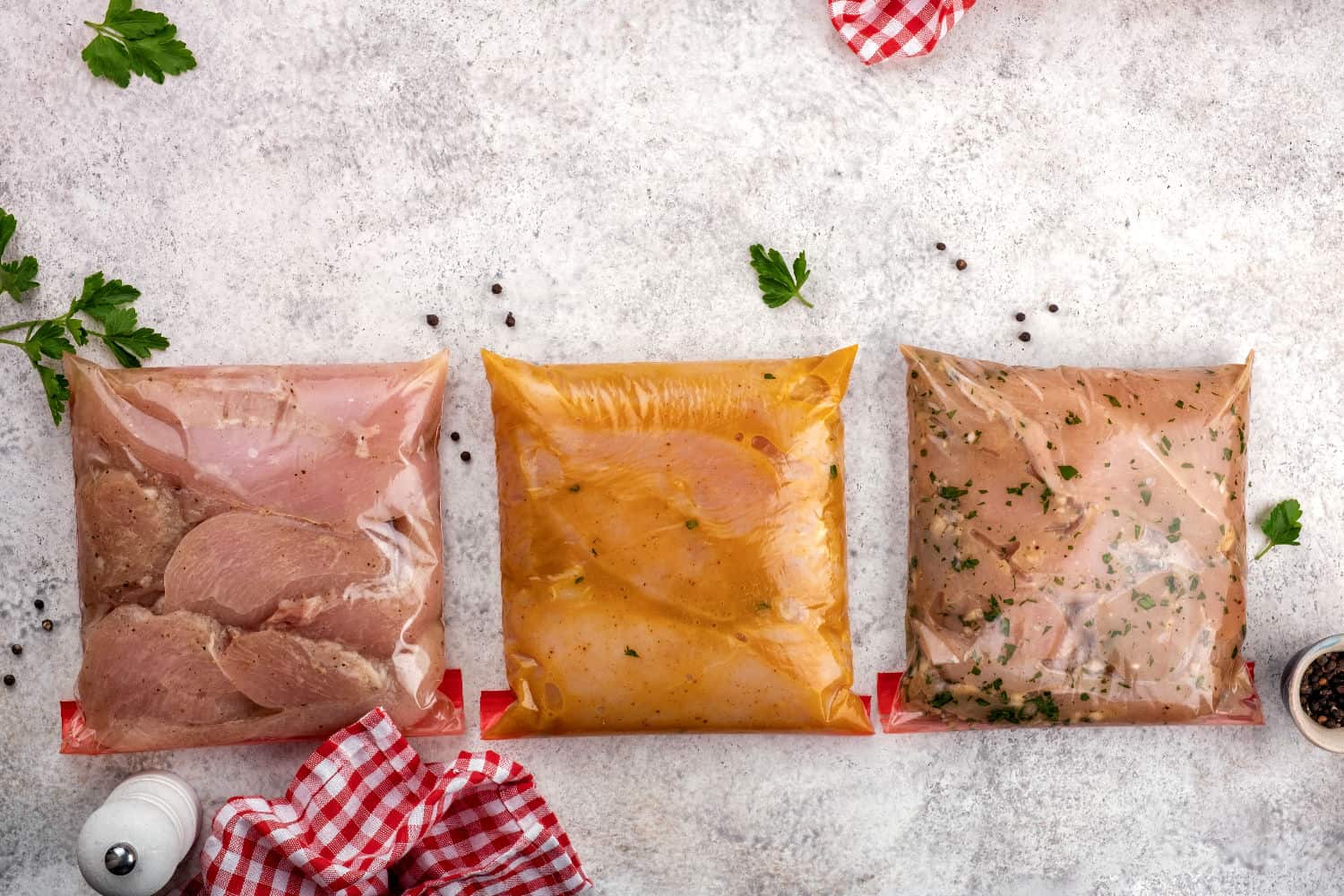 7. You'll Get to Try New Things
If you're anything like me, you've probably been in a dinner rut before. You're not sure what to make, so you keep going back to your go-to recipes everyone is just a little tired of. When you're freezer meal prepping a few times a year, you can venture out and try new things! This is a great way to add some variety to your dinners and get everyone excited about meal time again.
8. You Can Customize Them to Your Family's Tastes
One of the best things about making your own freezer meals is that you can customize them to your family's tastes. If your kids don't like onions, you can leave them out! Or if you want to make a dish a little spicier, you can add some extra chili flakes. It's so easy to make each dish just the way your family likes it.
9. You're Prepared in Case of An Emergency
Remember back in 2020 when the world shut down and toilet paper was really hard to come by? that was a pretty scary time, and it's crazy to think of what can happen when the supply chain is rocky. Having a few months of meals stocked in your freezer can give you peace of mind in case of an emergency! You know that if your local grocery store was low on stock, you could still feed your family delicious, healthy meals.
10. You May Get Even More Nutrients
According to eatright.org, "Generally, frozen foods retain their vitamins and minerals and there is no change to the carbohydrate, protein, or fat content. In some cases, frozen foods have more vitamins and minerals compared to fresh because fresh foods lose vitamins and minerals over time while freezing preserves nutrients." So there you have it – frozen meals are as good for you as they are delicious!
What are your favorite benefits of freezer meals? Let me know in the comments below!
If you are ready to get started making your own freezer meals, you might want to check out our mini Freezer Meal course! It's everything that you need to get going and make your own delicious freezer meals.
Making freezer meals is such a great way to save money, time, and stress! I hope these benefits have inspired you to give it a try.
Looking for more freezer meals?