10 of the easiest slow cooker freezer meals that can be put together in 5 minutes per meal! These recipes use simple ingredients that your family will love.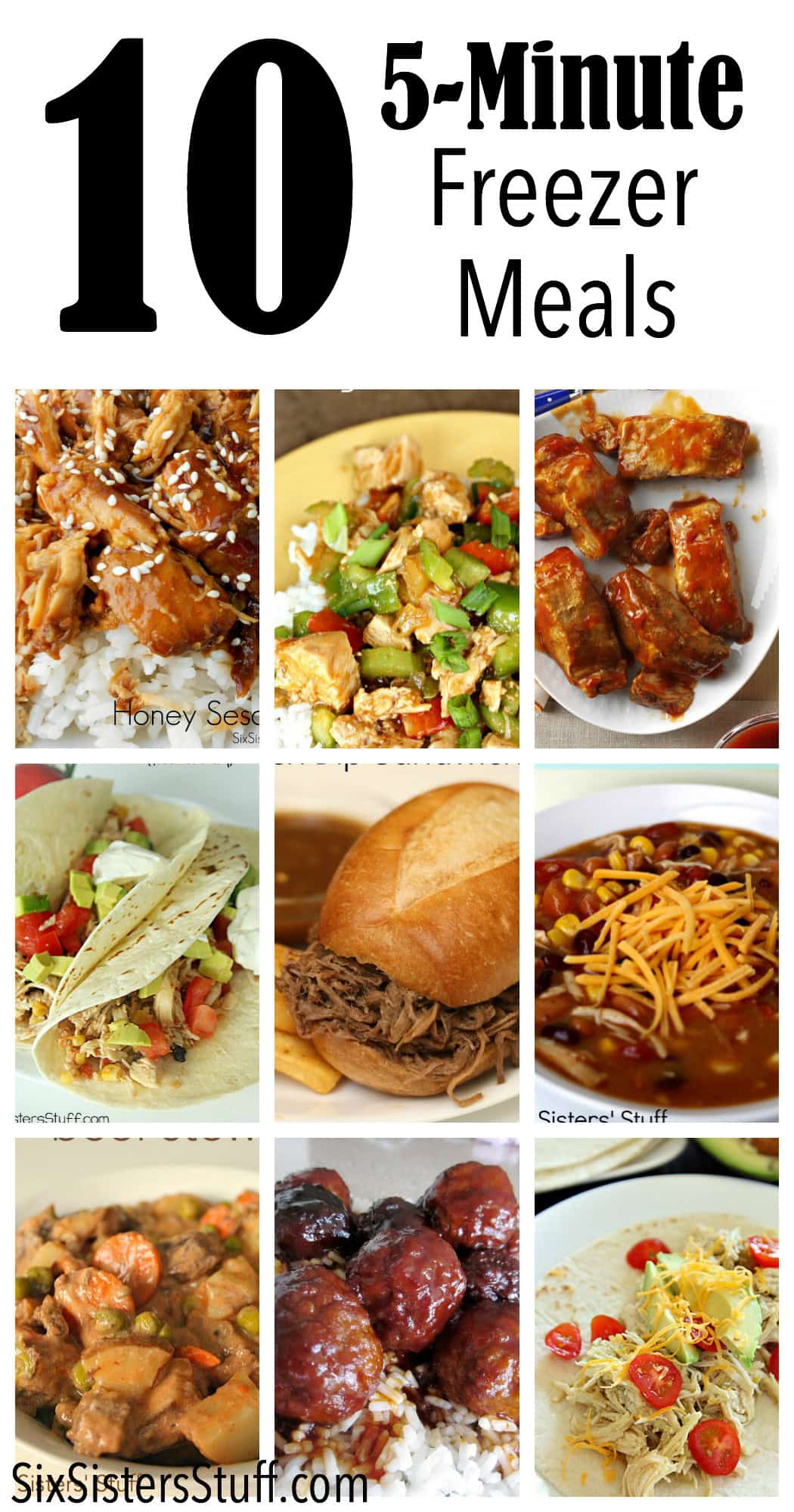 My sisters and I are all about ease and convenience . . .
A couple of years ago, right before I was going to have my third child, I wanted to put together some freezer meals so that I wouldn't have to worry about cooking dinner for a little while after the baby came.
Well, after searching the internet and Pinterest on afternoon, I was so discouraged to learn that so many of the freezer meals out there require so much time, effort, and clean-up when you want to prepare them! I wanted to find recipes that I could literally assemble in minutes and then when I needed one, I could pour the contents of the freezer meal into my slow cooker and dinner would be done.
Sometimes, when you want something done you just have to do it yourself! So I put together my own easy freezer meals.
Click here to check out the 8 Freezer Meals that I put together in just ONE hour!
For more delicious and easy recipes like these to feed your family, be sure to sign up for our FREE weekly newsletter (<—– click here to sign up!).
Some of our most popular recipes are freezer meals:
To get started, make sure that you have a slow cooker. Any simple one will do – but this one is our favorite.
I would also recommend investing in some slow cooker liners – they make clean up a breeze!
These are not necessary, but these Freezer Meal Bag Holders make freezer meal assembly so much easier!
Watch us make our favorite freezer meals:
Here are 10 of my favorite freezer meals that literally take 5 minutes to prepare:

(Click on the picture to be taken to the recipe and instructions)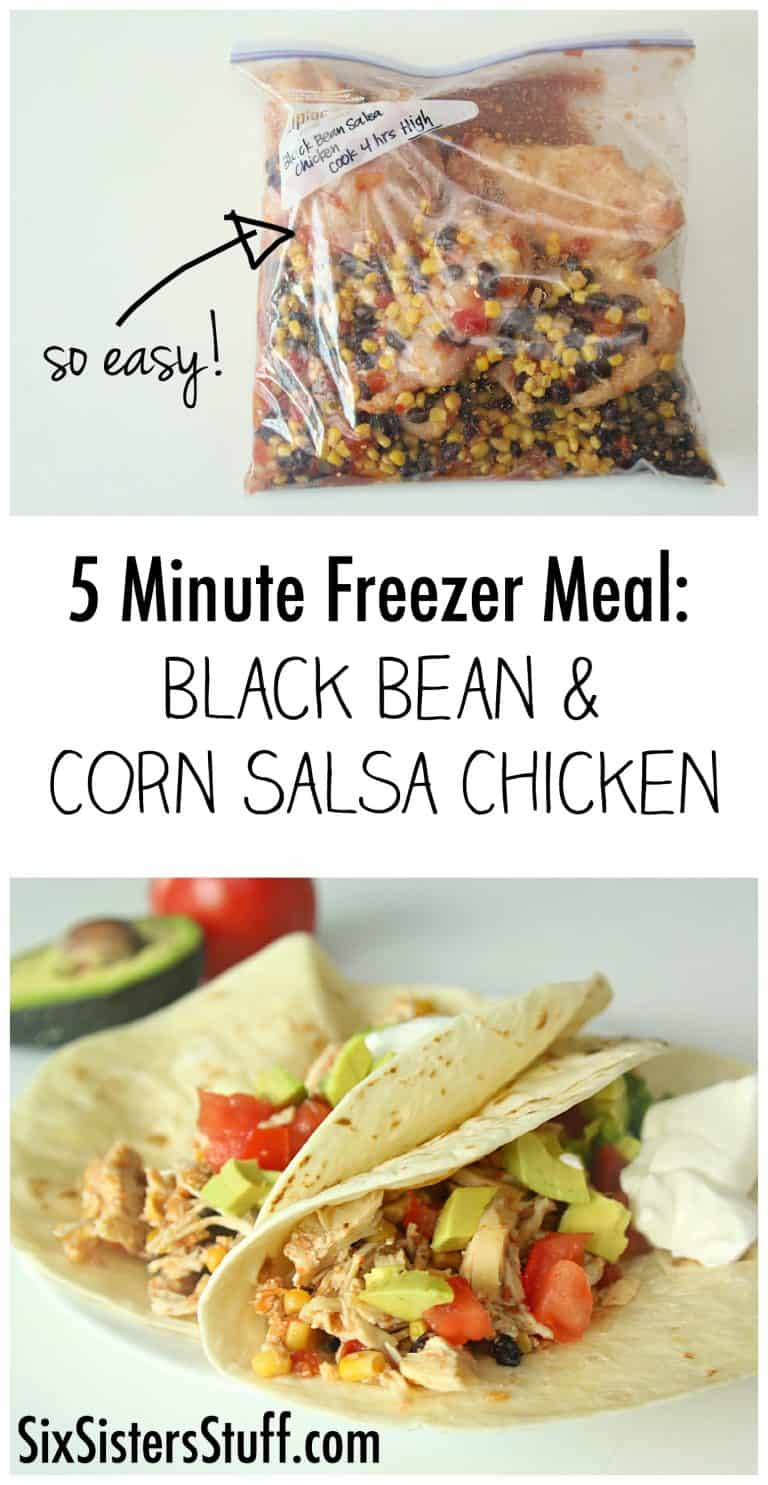 Black Bean and Corn Salsa Chicken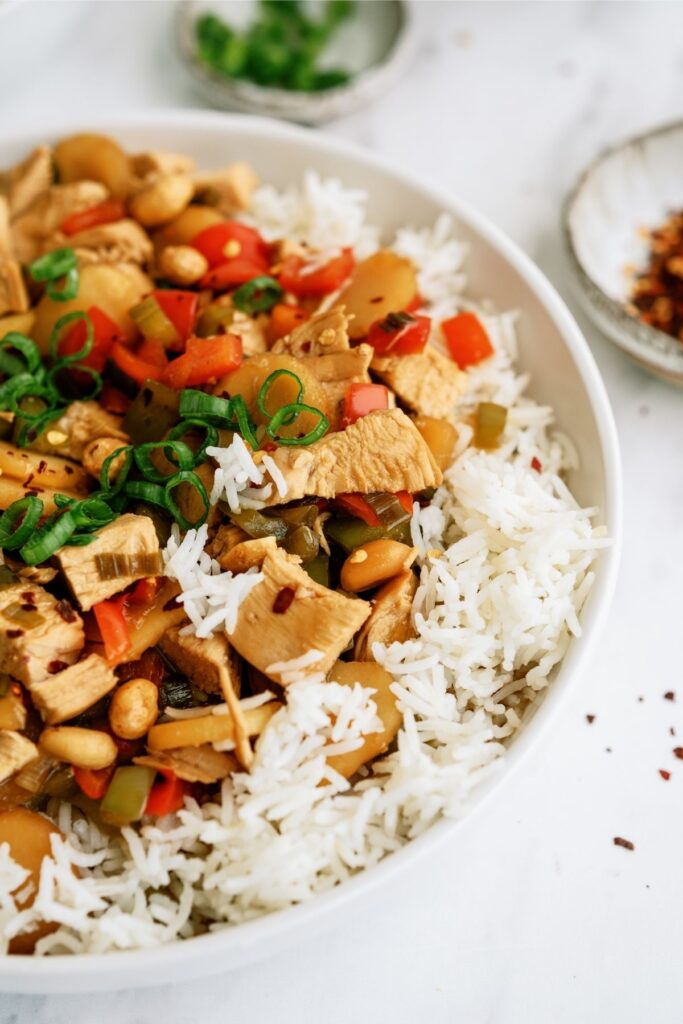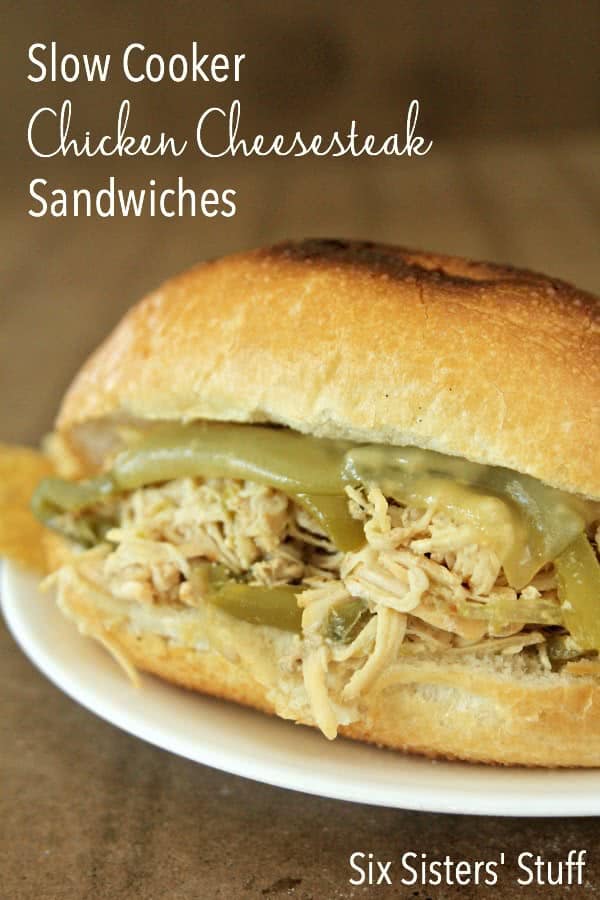 Chicken Philly Cheesesteak Sandwiches
Other tips and suggestions:
Don't forget to add Ziploc gallon-sized freezer bags to your shopping list!-All of these recipes can lay pretty flat, making them easy to stack in your freezer (they really won't take up much room).
They seem to work best in the slow cooker if you can let them thaw in the fridge for about 24 hours before serving them. If you are not able to thaw them beforehand, plan on them cooking for a lot longer in the slow cooker.
Each of my recipes feeds a family of 4-6 (I have 2 adults and 4 kids) for dinner and then we usually have two leftover lunches for the next day. If you are only making food for 2, you could easily split these meals in half.
Slow Cooker Liners will make clean up a breeze!