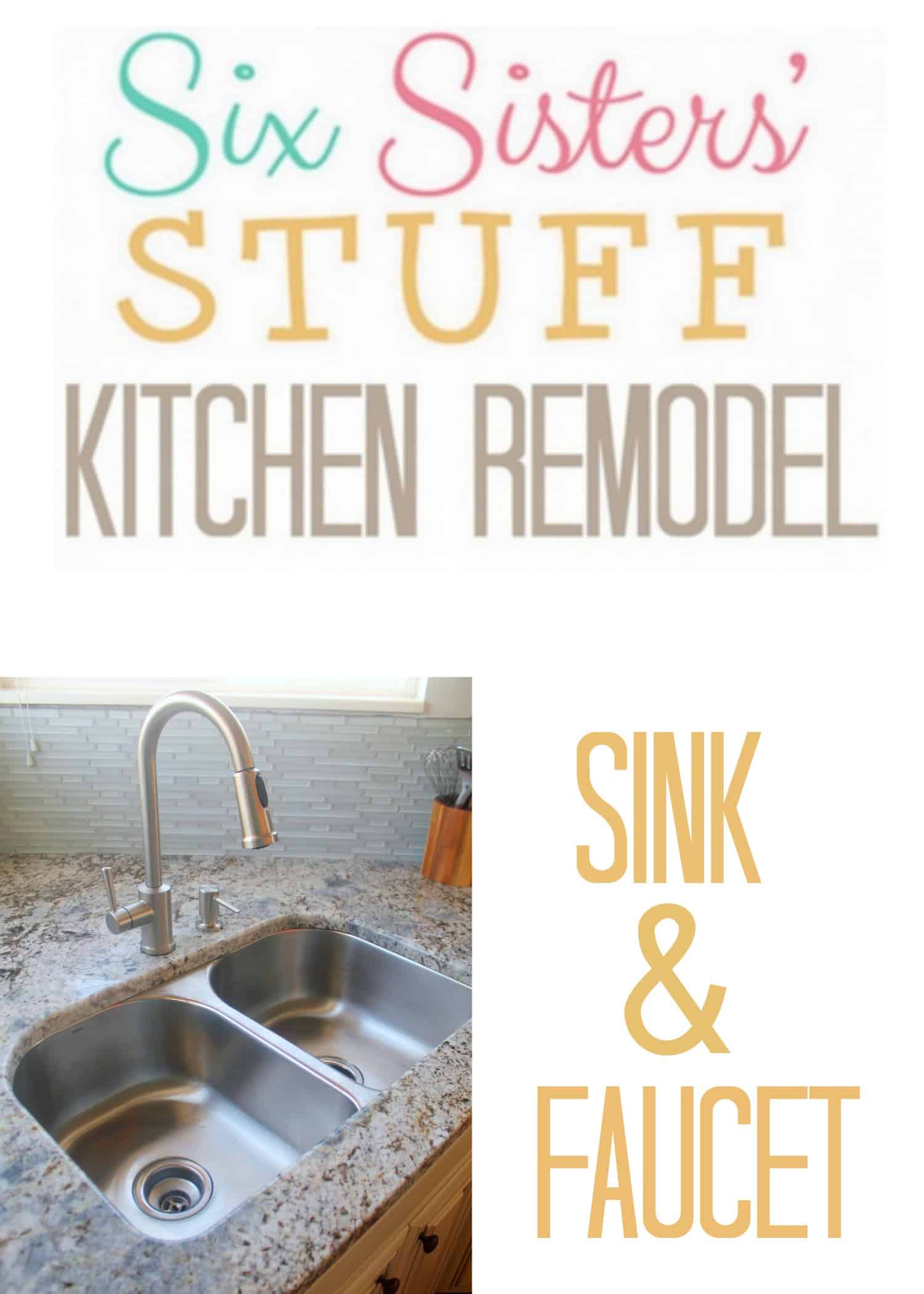 As I've said before, when we first moved into our home I could hardly step foot in the kitchen!  It was extremely dirty and the sink was definitely the worst of it!  Being pregnant and so sensitive to smells, I didn't even take a picture of it!  Trust me, you'll thank me.  My husband told me it was absolutely terrible. 🙂
We couldn't wait to replace our sink and faucet!  After shopping around, we knew that Moen was the perfect fit for us!

Moen is dedicated to designing and delivering beautiful products that last a lifetime-all over the world!
We removed our old, heavy ceramic sink and installed our gorgeous, new Moen sink and faucet.
As you can see, we had a lot of helpers. 🙂

It makes dishwashing so much more bearable when I get to do it in this beautiful sink!

We chose the Indi Spot Resistant Stainless  Microban One-Handle High Arc Pulldown Kitchen Faucet.  I absolutely love this faucet!  It was so easy to install that we could even do it ourselves.  I love that it has a stainless, spot resistant finish that will never wash off or wear away!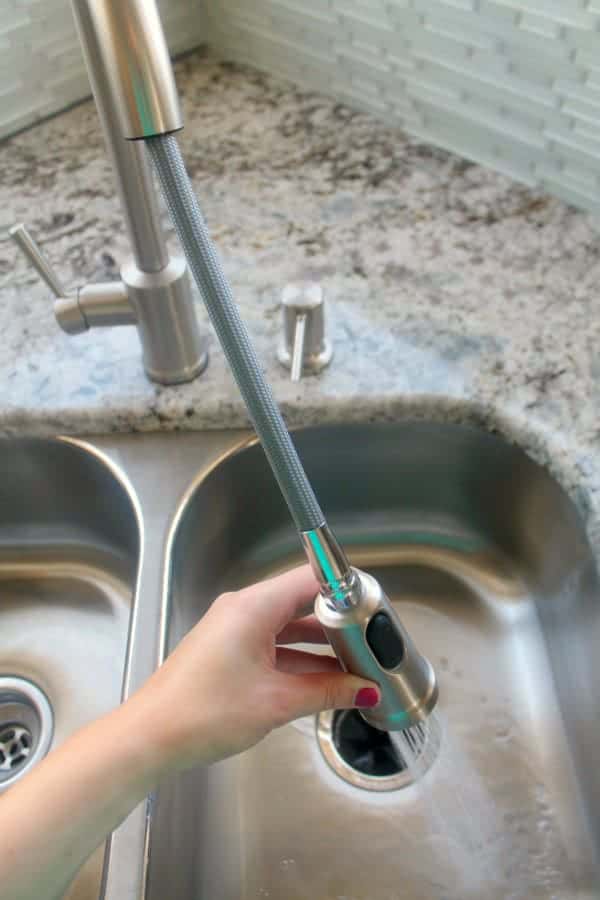 However, my favorite feature is the pulldown/pull out sprayer head!  It makes cleaning out the sink so easy!   The spray head is super powerful for heavy duty cleaning.

We chose the 2000 Series Stainless Steel 20 Gauge Double Bowl Sink.  As a food blogger, I do dishes way more than I would probably like so I knew I wanted a sink large enough to wash a lot of dishes.  This sink even has a soundshield to reduce noise while you are doing dishes!  I love that it is an undermount sink.  It makes cleaning my sink so easy!  I can also just wipe off my counters directly into my sink without getting anything caught in a lip like you would with a regular sink.
We have been so happy with our Moen sink and faucet that we would recommend it to anyone!  
You can follow Moen on Facebook, Twitter, Pinterest, Houzz, and YouTube.
For tons of design inspiration check out Moen's Inspiration Gallery!
Disclosure:  Moen generously supplied a sink and faucet  for our home.  All opinions are my own.