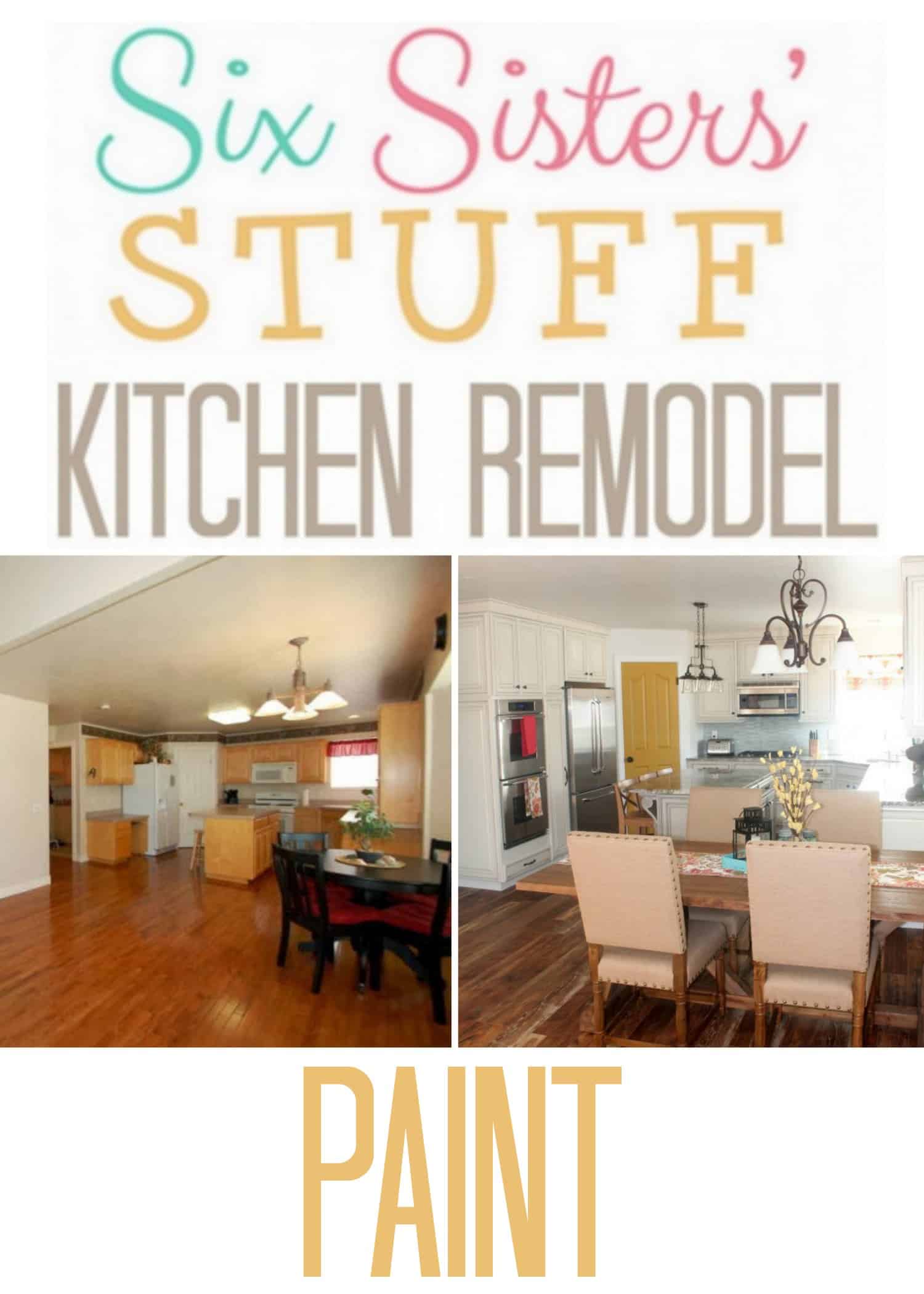 I am thrilled to tell you about the painting part of our kitchen remodel!  I feel that paint is the easiest, most affordable way to change the look of a room, and that was definitely the case for us!  There are so many different types of paint out there, but after doing our research we knew that we wanted to use Sherwin-Williams!

Since its was founded in 1866, Sherwin-Williams Company has not only grown to be the largest producer of paints and coatings in the United States, but is among the largest producers in the world!  No matter the type of surface you are trying to cover or look you are trying to achieve, Sherwin-Williams has a paint for it!
As you can see, when we bought our house it had a lot of peach colored paint.  Everywhere.  If you could paint it, it was peach!  I really wanted to have a fresh, light color to help brighten up the look of our kitchen and dining room.  We had a lot of area to paint, so I wanted to make it as simple as possible.  That is where Sherwin-Williams Emerald Interior Acrylic Latex Paint came to the rescue!
This paint has a paint and primer in one with advanced stain blocking technology.  Pretty much the perfect paint for my family, especially where we have busy, messy little kids!  It creates a beautiful, smooth, long lasting finish and can amazingly hide flaws and washes well!  It doesn't get better than that!  Who knew one paint can do so much?!
We used Sherwin-Williams Emerald Interior Acrylic Latex Paint in Frosty White for the walls and ceiling in our dining room.  It was light enough that it was okay to use on the ceiling.  We also used Sherwin-Williams Emerald Interior Acrylic Latex Paint in Pure White for our trim (and ceilings in our living room and bedrooms……more on those to come soon!).
My husband used a paint sprayer to help keep it looking even and save us a lot of time, rather than rolling it on.  By the time he was done, it looked like a professional had painted because of the amazing coverage of Sherwin-Williams Emerald Interior Acrylic Latex Paint!  We used two coats and it was good to go!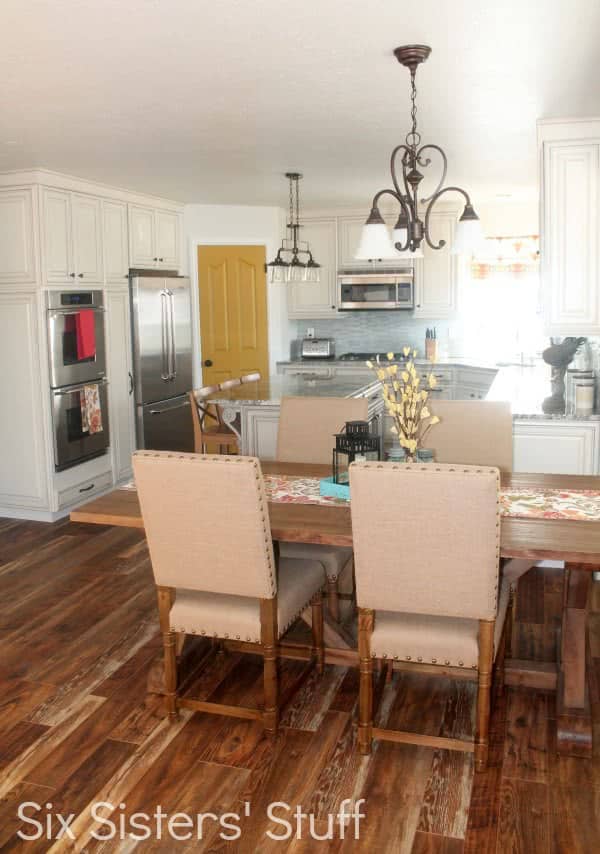 I am so glad to have that hideous peach color out of my house! 🙂
Stay tuned for other projects we are working on with Sherwin-Williams!  With the help of Sherwin-Williams Emerald Interior Acrylic Latex Paint our house looks completely different and we couldn't be happier!
Be sure to follow Sherwin-Williams on Facebook, Pinterest, Twitter and YouTube for all the color inspiration you'll ever need for your home!