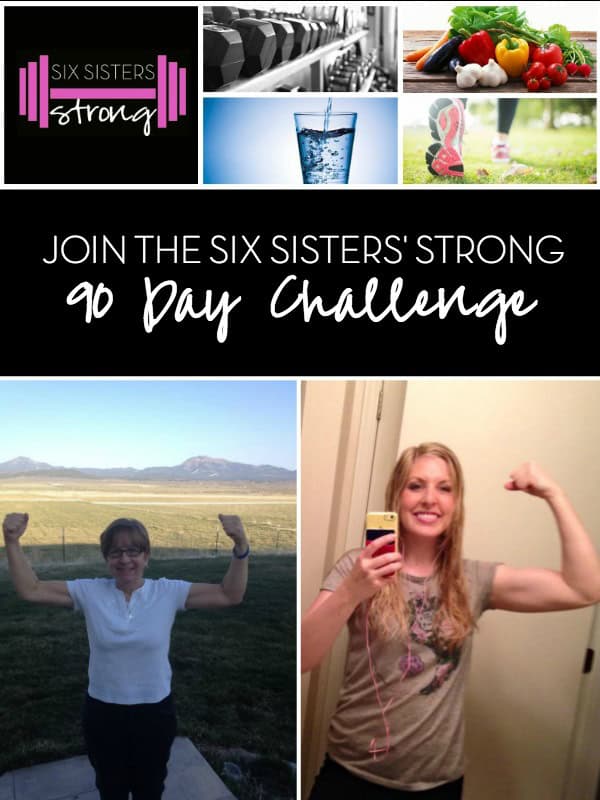 As you may have seen by now, we are hosting a 90 Day Health and Fitness Plan with our friend Greg, who has been a personal trainer for quite some time. We loved it right from the start because it's a plan for any fitness level and any age. We have people who are 18 and people who are 65 getting results – it is AMAZING to be a part of! We also love that it can be done from home, or from the gym, depending on where you're at and what you have access to!
This first month has been great – it has challenged us to think twice about what we eat, how active we are, and what our long-term goals are. So far, we've lost weight, inches, and have developed better eating habits as a whole group. But most importantly – we're getting STRONGER.
Just check out the two of our group members – that's Kristen on the right (she's in her 20's) and that's Debbie on the left (she's a little older than that ;)).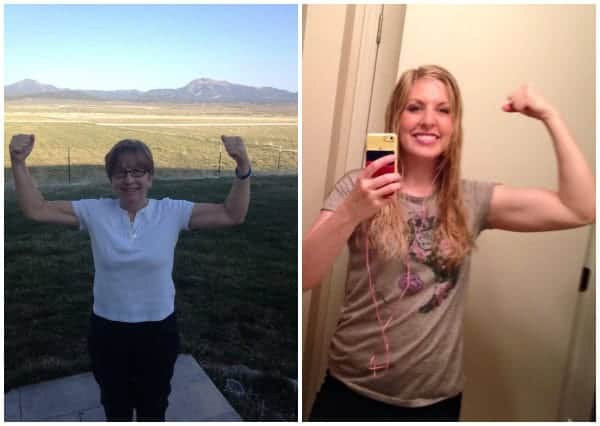 Lookin' good, ladies!!
We still have space left in our May 1 – July 31 group. We would LOVE for you to join us!
When you join, here's what you'll get:
1. 90 Day Workout Plan (sent monthly via email)
2. 100+ Healthy Recipes eCookbook (sent via email)
3. Weekly meal plan + shopping list (they correspond with recipes found in the eCookbook which are all Six Sisters' Stuff original recipes)
4. Goal Workbook to track your progress (sent via email)
5. Access to a private Facebook community where Greg and his trainers are standing by to answer any fitness/diet questions you have, and where you can receive great support from other group members. They also post helpful tips, additional workouts, and strategies in the group to help you reach your health and fitness goals.
6. Personal phone calls from your trainer so they can answer any questions or concerns you may have and help you reach your goals.
7. Weekly motivational emails (and a few extra giveaways!)
PLUS – 2 bonus eBook gifts:
Body fit, a beginner's guide to fitness, and The Art of Personal Training, which has 15 EXTRA circuit workouts.
All of this for just a little more than $1 a day. 
JOIN THE CHALLENGE HERE.
Still want to see more? Greg made this great video to help you see what this plan is all about:

Have any more questions?
Feel free to email us: SixSistersStrong at Gmail dot Com