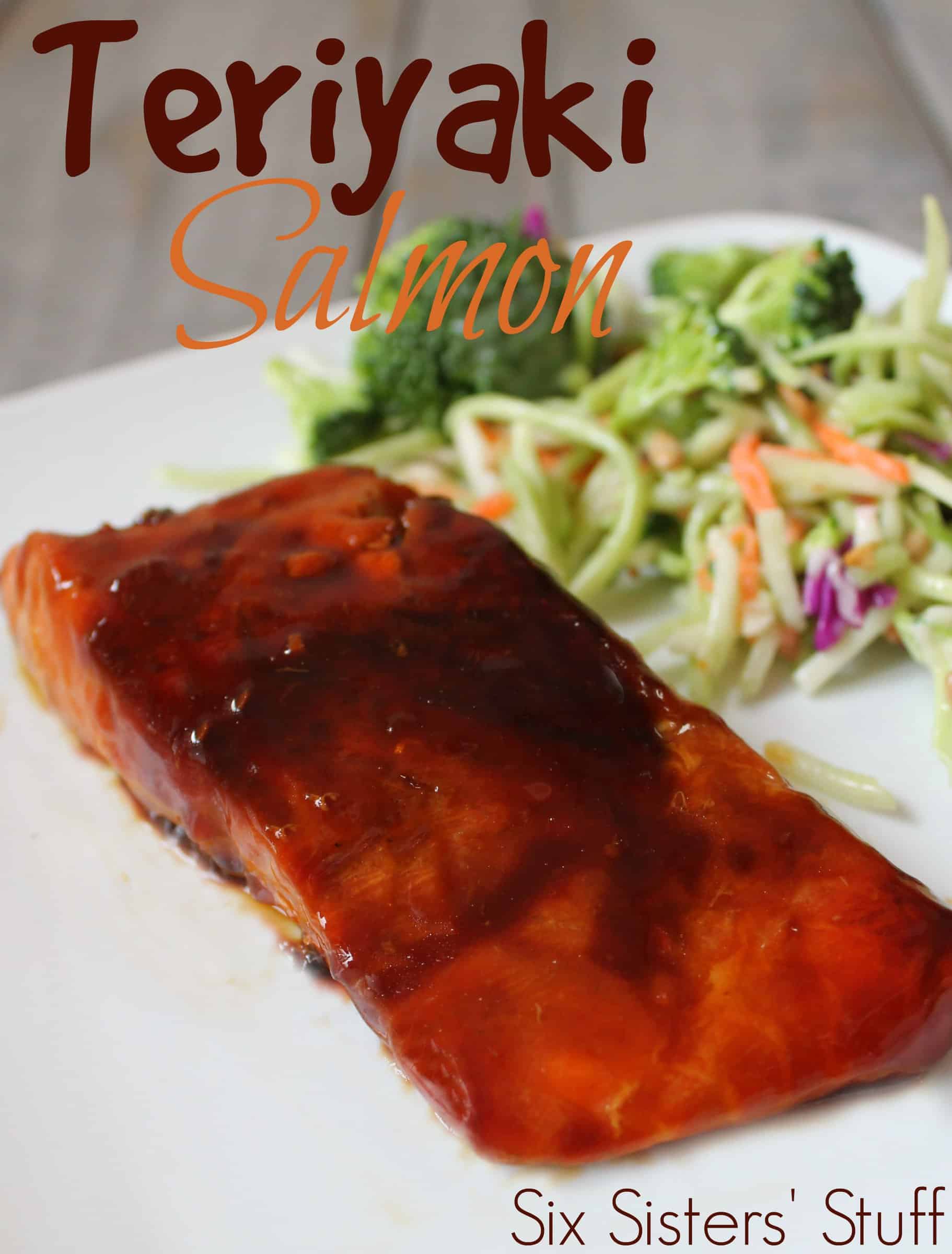 One of my favorite things to do is talk to the Butcher behind the counter.  They always have great ways to prepare meat.  Last week I started talking with the man behind the fish counter and he told me how he cooks his salmon.  I went home and tried it that night and it was a huge success! My whole family loved it!!!
Teriyaki Salmon Recipe:
Ingredients:
1 tablespoon olive oil
1 lb fresh salmon (I bought mine from the meat counter)
1/2 cup Panda Express Mandarin Sauce
3 tablespoons brown sugar

Directions:
In a large skillet heat your olive oil on medium high heat.
In a small bowl mix together the mandarin sauce and the brown sugar.
Once the oil is hot, place your salmon in the pan and pour the sauce on top.  Place a lid on and cook for 5 minutes.  When your 5 minutes is up, flip your salmon and cook for another 5 minutes.  Flip it one more time so you can spoon some sauce on top of the salmon.  Remove from the stove and serve hot.
Check out some of these other Salmon recipes!!!
Blackened Salmon Tacos
Marinated Salmon
Asian Glazed Salmon
Citrus Glazed Salmon
Melt In Your Mouth Broiled Salmon