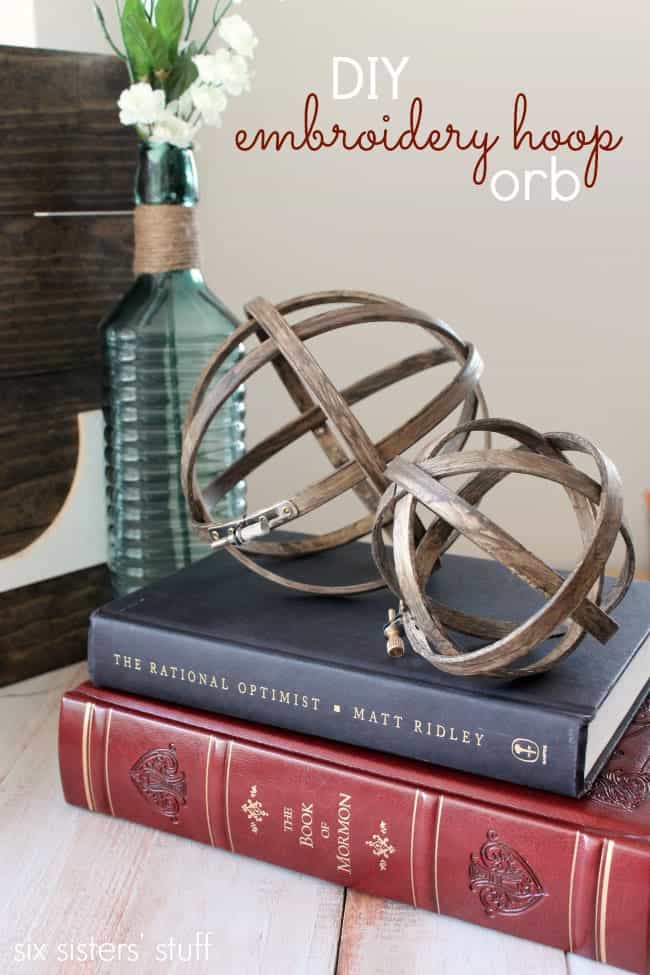 I have seen these Embroidery Hoop Orbs EVERYWHERE – Target, West Elm, World Market, Home Goods – pretty much anywhere I go. I just could never justify paying $15-$30 for something I knew I could make for FAR less.
I threw these little babies together in under an hour  – and I made two for under $10! The best part? There's no glue required.
Here's what you'll need:
4 embroidery hoops (I used two 6″ and two 4″ to make one 6″ and one 4″ orb)
stain (I used Martha Stewart Wood Stain in Espresso because I loved the color)
brushes
rag
First, you'll want to separate all the embroidery hoops.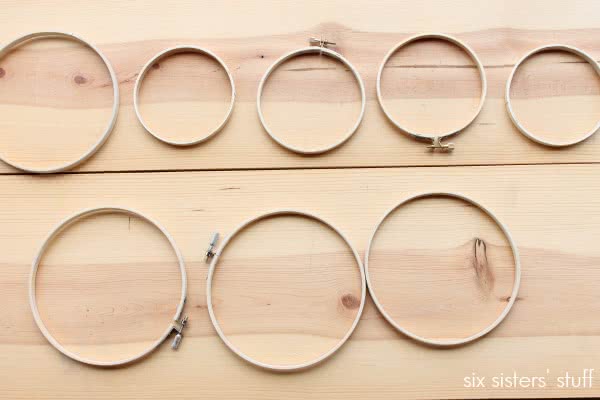 Next, brush the stain on to each hoop – on the inside, the outside, and the edges.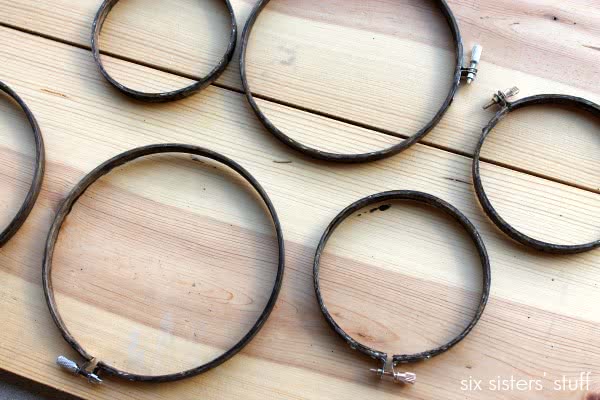 Let the stain sit for a little while (I waited about 10 minutes), and then take your rag and rub off any extra stain on the hoops.
To assemble them, use the two "inside" pieces of the embroidery hoops and slide one inside the other. Add a third hoop (one of the outer edges) and tighten it until the hoop has completely closed.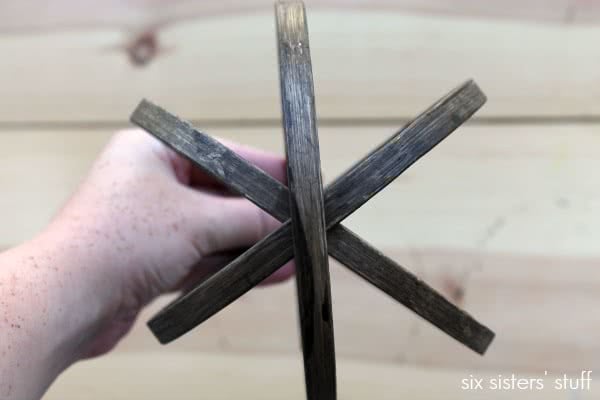 Add the fourth hoop around all three of them, and tighten it as much as you can.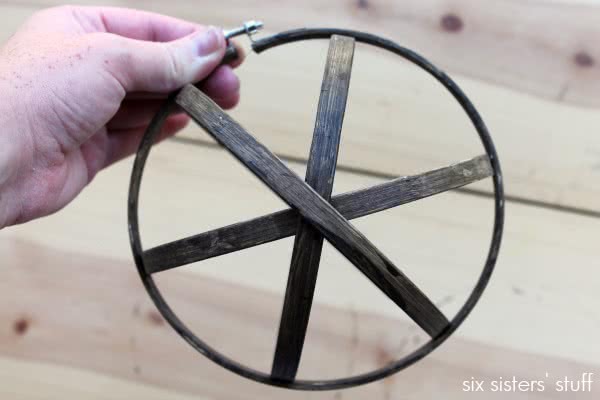 And there you have it! They make a great bauble for shelves, desks, tabletops! You could even make mini ones into some cute ornaments for Christmas time!