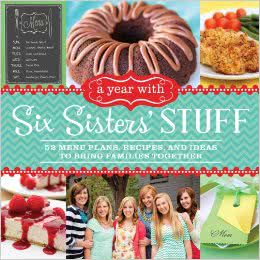 With more than 150 new recipes, complete with individual pictures, shopping lists, and easy-to-follow instructions. We have transformed an overwhelming list of recipes and ingredients into a no-hassle, tasty meal schedule the whole family will enjoy. You will learn how we bring our families to the table with fun family traditions and kid-friendly meals!
You can buy it online at HERE!
Or you can buy it at Deseret Book at the store or online at Deseretbook.com: http://bit.ly/1lDuLEt
Check out some of our recipes and crafts that we have shared in our book!