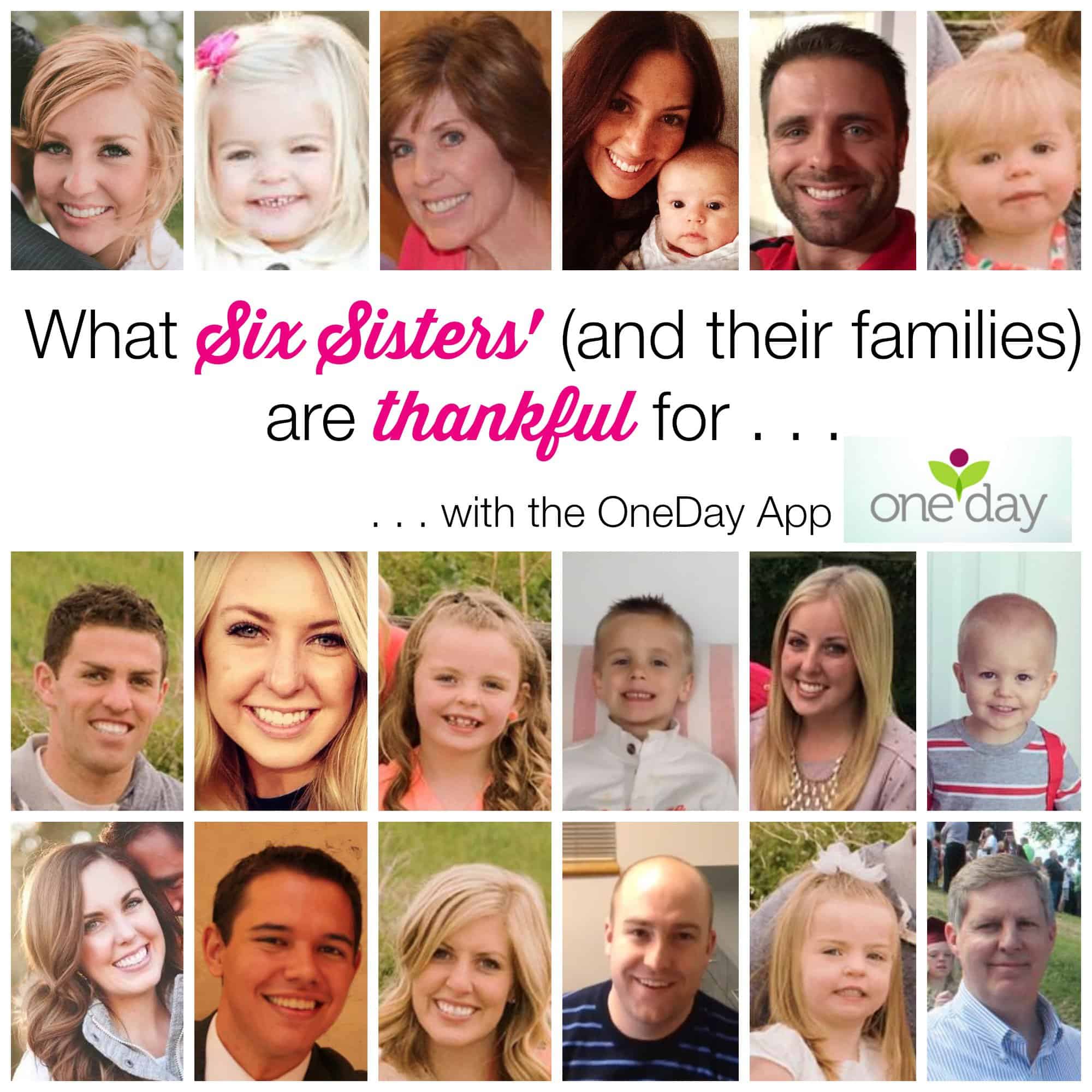 With Thanksgiving just hours away, I am very much looking forward to my plate of gravy and mashed potatoes . . . and of course spending time with my family. 🙂 This year, I have been trying to teach my kids what this time of year is all about and helping them to realize that there is so much to be thankful for.
As we spent some time together yesterday preparing for our Thanksgiving dinner, I asked a couple of family members (a few of our kids, our dad, a husband, and a sister) what they were thankful for this year and here are some of their answers:
(We made this movie using the OneDay app available for iPhones. It is totally free – you can download it by clicking HERE. There will be a version of this app for Android phones released in early 2015! Check out their website for more details).

I love that it only took a matter of seconds for me to ask these simple questions and record their answers. After asking the questions, the app strings all their answers together into a cute video and adds the music in the background. Now there are actually about 10 different questions about Thanksgiving, but I just wanted to ask everyone the same question – what they were most thankful for. In this app, you can decide which questions you want and don't want to use. This app is seriously my favorite for recording those everyday moments (for more details about the app, check out my post HERE).
Since you are going to most likely going to see family or friends this year, take a couple of minutes to talk about what you are thankful for. And for future posterity or journaling purposes, I highly recommend recording it (like with this free OneDay app!). It would be so fun to watch next year and see what your answers were from the year before.
Also, I know that many of you will be shopping this weekend, looking for the perfect gift . . . can I recommend something for the person who has everything? Make them a little movie!
I convinced my cute husband to use the OneDay app to answer some questions about his mom. He was prompted with a handful of questions – his favorite tradition from her, his favorite dish she makes, the one thing he learned from her – and these questions really made him think about his mom. His answers were so thoughtful and sweet – and the best part was when he got a little choked up at the end talking about her and what she has taught him. I know that she will love it . . . what mom doesn't love hearing what she has taught her grown son?

We hope that you have a wonderful Thanksgiving and enjoy time with those closest to you!
Love,
The Sisters