We fell in love with these bright cupcake cookies.  They would be perfect for any party or holiday because you can color them to whatever fits your party theme.  And besides being such fun colors, they are filled with delicious frosting that has marshmallow creme.  Your families and friends will love these.  So easy and a great way to involve your kids.  You can use the leftover cupcake bottoms to make our Cake Balls.
Serves: 30 cupcake poppers

Cupcake Cookie Poppers Recipe

20 minPrep Time

15 minCook Time

35 minTotal Time

Ingredients
1 box Betty Crocker super moist white cake mix
1 1/4 cup water
1/3 cup vegetable oil
3 egg whites
1/4 teaspoon Betty Crocker gel food colors (5 colors)

Frosting Ingredients:

1 1/2 cup marshmallow creme
3/4 cup butter, softened
1 1/4 cup powdered sugar
1/4 teaspoon Betty Crocker gel food colors to color frosting (5 colors)
Instructions
Heat oven to 350 degrees.  Spray 60 mini muffin cups.  Make cake as directed on package (adding water, oil, and egg whites). Divide batter into 5 bowls.  Should be about 3/4 cup in each bowl.  Add 1/4 teaspoon food coloring to each bowl.
Fill muffin cups with 1 tablespoon of colored batter.
Bake 11-13 minutes or until toothpick inserted in center comes out clean.  Cool 5 minutes and remove from pan.  Cool completely.
For frosting beat marshmallow creme and butter with electric mixer until well blended.  Beat in powdered sugar until fluffy.  Divide frosting in 5 small bowls.  About 1/3 cup in each bowl.  Using the same 5 colors, tint the frosting in each bowl to match cupcake colors.
Assemble each popper using 2 mini cupcakes.  Cut tops off of each cupcake (save bottoms to use on Six Sisters Cake Balls recipe).  Spread or pipe 1 tablespoon colored frosting on cut side of 1 cupcake top.  Form a sandwich by placing cut side of second cupcake on top of frosting.  Press together lightly.  Repeat with remaining cupcake tops. Store loosely covered.
7.6.7

1550

https://www.sixsistersstuff.com/recipe/cupcake-cookie-poppers-recipe/

Six Sisters Stuff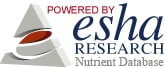 Recipe adapted from Betty Crocker