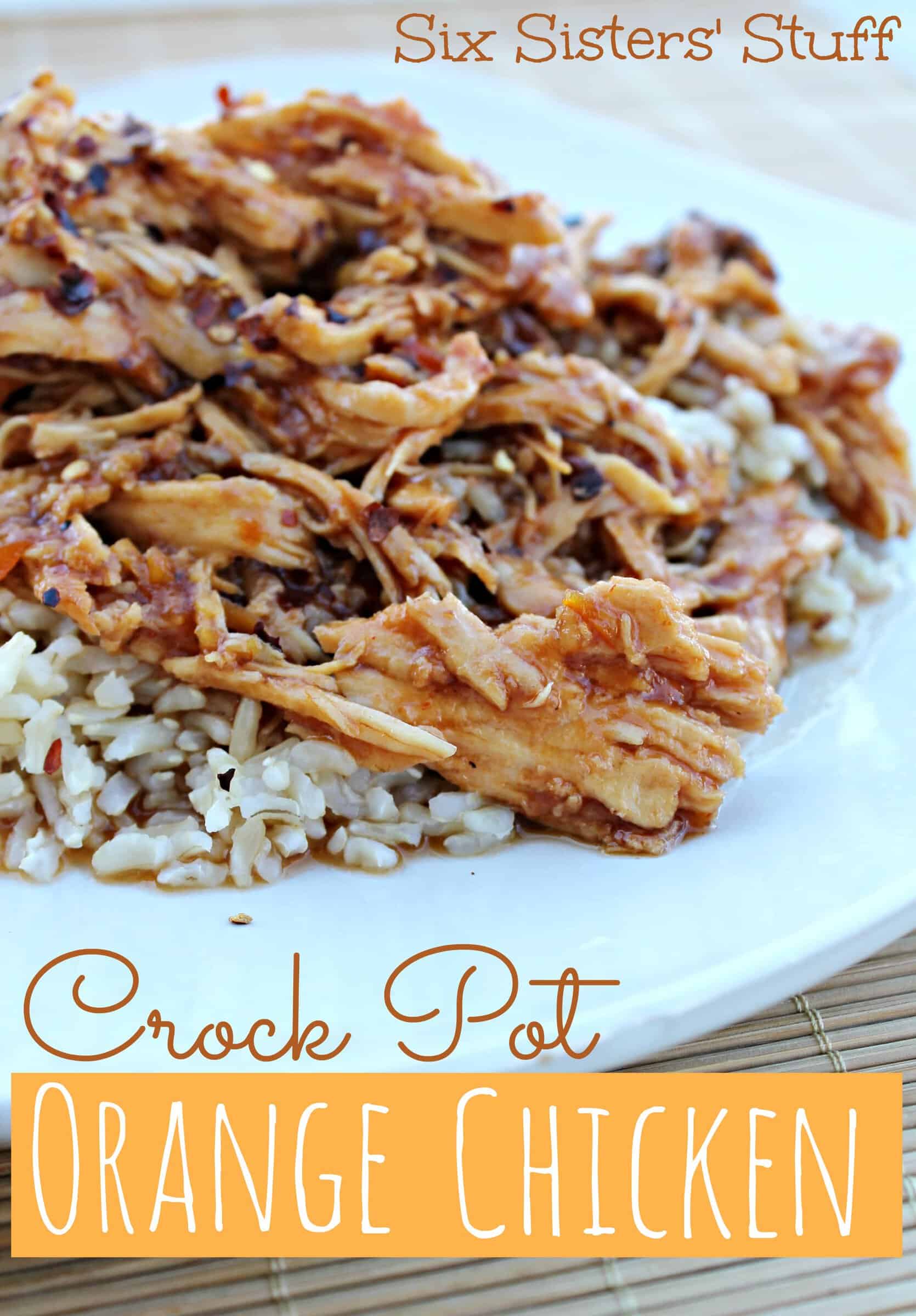 I have been searching like crazy for a delicious orange chicken recipe. After many tries, and many fails, I have FINALLY found an orange chicken recipe that will knock your socks off! The best part is that it is cooked in your crock pot!
Ingredients:
4 or 5 Boneless Skinless Chicken Breasts
1 cup Orange Marmalade
1 cup of BBQ Sauce (I used Sweet Baby Ray?s)
3 Tablespoons of Soy Sauce
Directions:
Place your chicken in the crock pot.
Mix the marmalade, BBQ sauce, and soy sauce together.
Pour over the chicken and cook on low for 6 to 8 hours, or on high for 4 to 5 hours
When it is done cooking, shred the chicken.
Serve over cooked rice.
(I added some red pepper flakes the on the adult plates for a hot kick)
Adapted from Frugal Girls
Looking for other delicious Slow Cooker Meals?
These are some of my Favorites!
Are you on Pinterest?
We would love to have you follow along for all of our recipes, crafts, projects, and other fun finds!
Click HERE to follow!