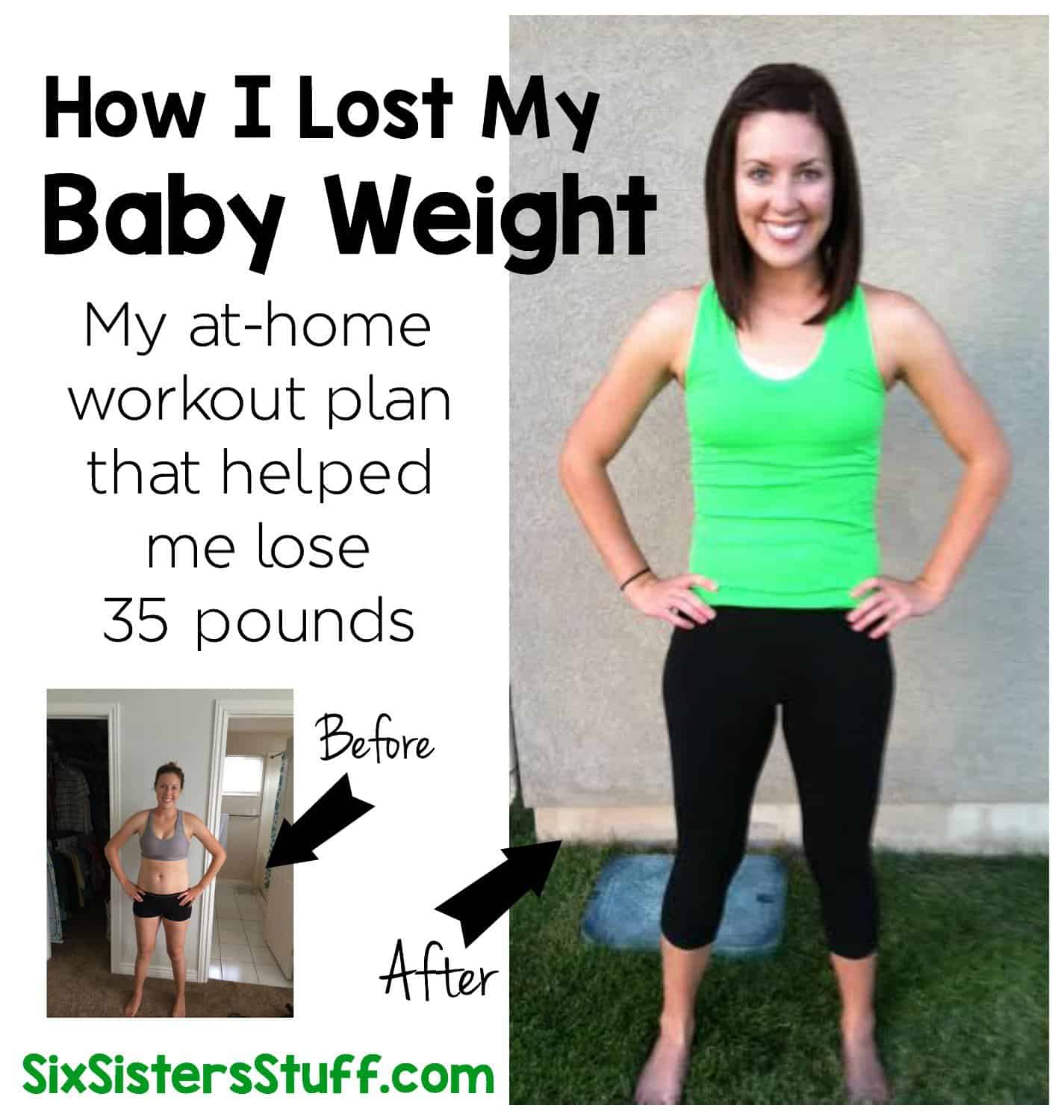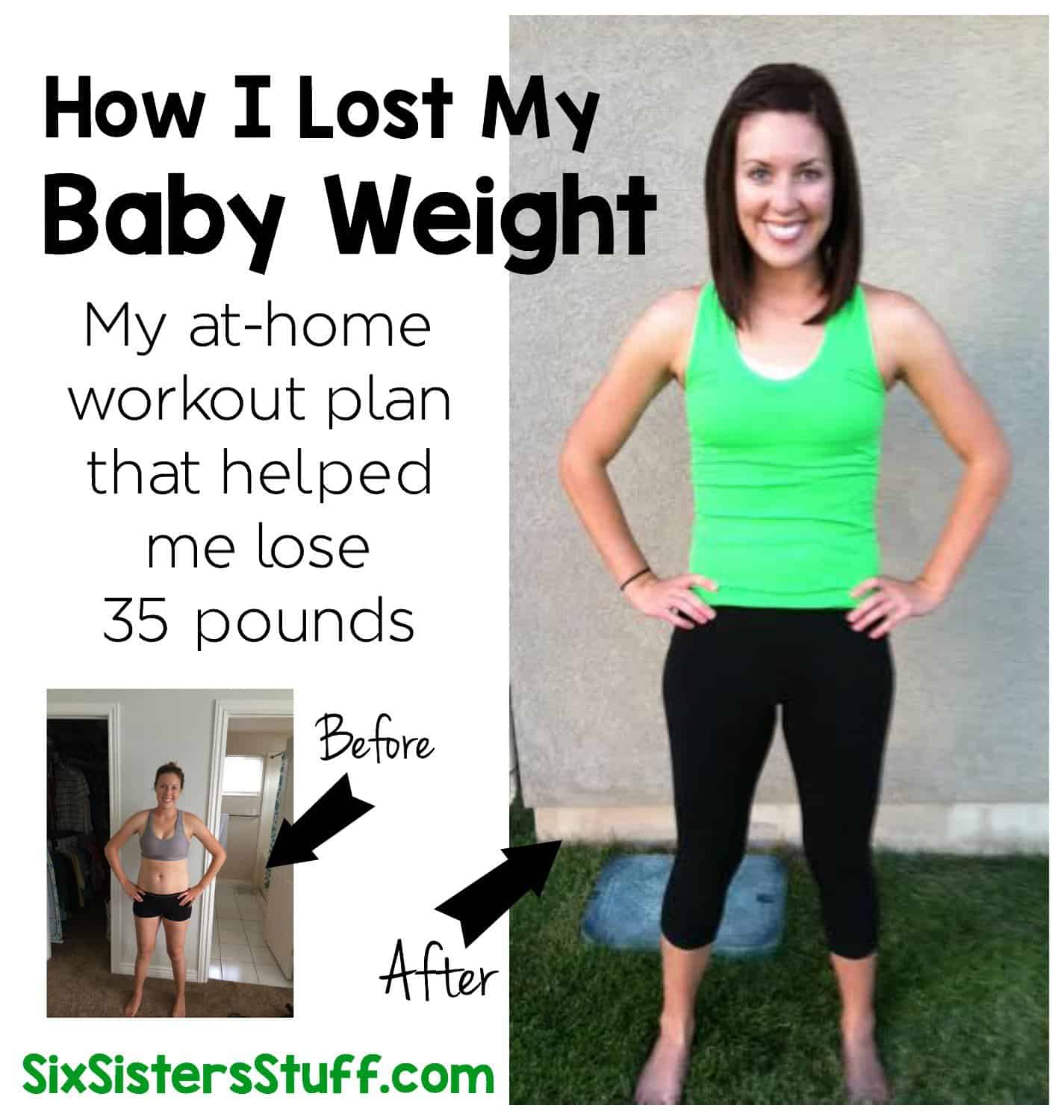 *This post is sponsored by Tone and Tighten, but it is something that I love and believe in- and actually did myself. Thank you for allowing us to share products we love and use ourselves to keep our blog going.
When we were growing up, our mom was an amazing example to us of being in shape. After each child was born, she would exercise faithfully to get her body back to where she wanted it to be and she instilled a love of physical activity in each of us.
Fast forward to today . . . Camille, Kristen, and myself each have three children. And with each kid, we have found that it gets harder and harder to work that baby weight off! Not only are you surviving on little sleep, but you are taking care of kids around the clock, making it hard to find the time to work out!
We presented this problem to Camille's husband, Jared – who happen to be a physical therapist and the blogger behind the health and fitness blog Tone and Tighten. He works with people everyday who want to get into shape and writes them exercise programs, so we asked him to write one for us that we could do at home. Finding time to go to the gym with a newborn wasn't exactly possible for me . . . I needed something that I could do while the baby slept in her swing, leaving me only 30 minutes to squeeze a workout in!
So Jared took the challenge and came back with two workout plans- an 8 Week Workout Plan for Beginners and an 8 Week Workout Plan for an Intermediate/Advanced level. We took his plan and put it to the test!
Here are the results . . . 35 pounds later!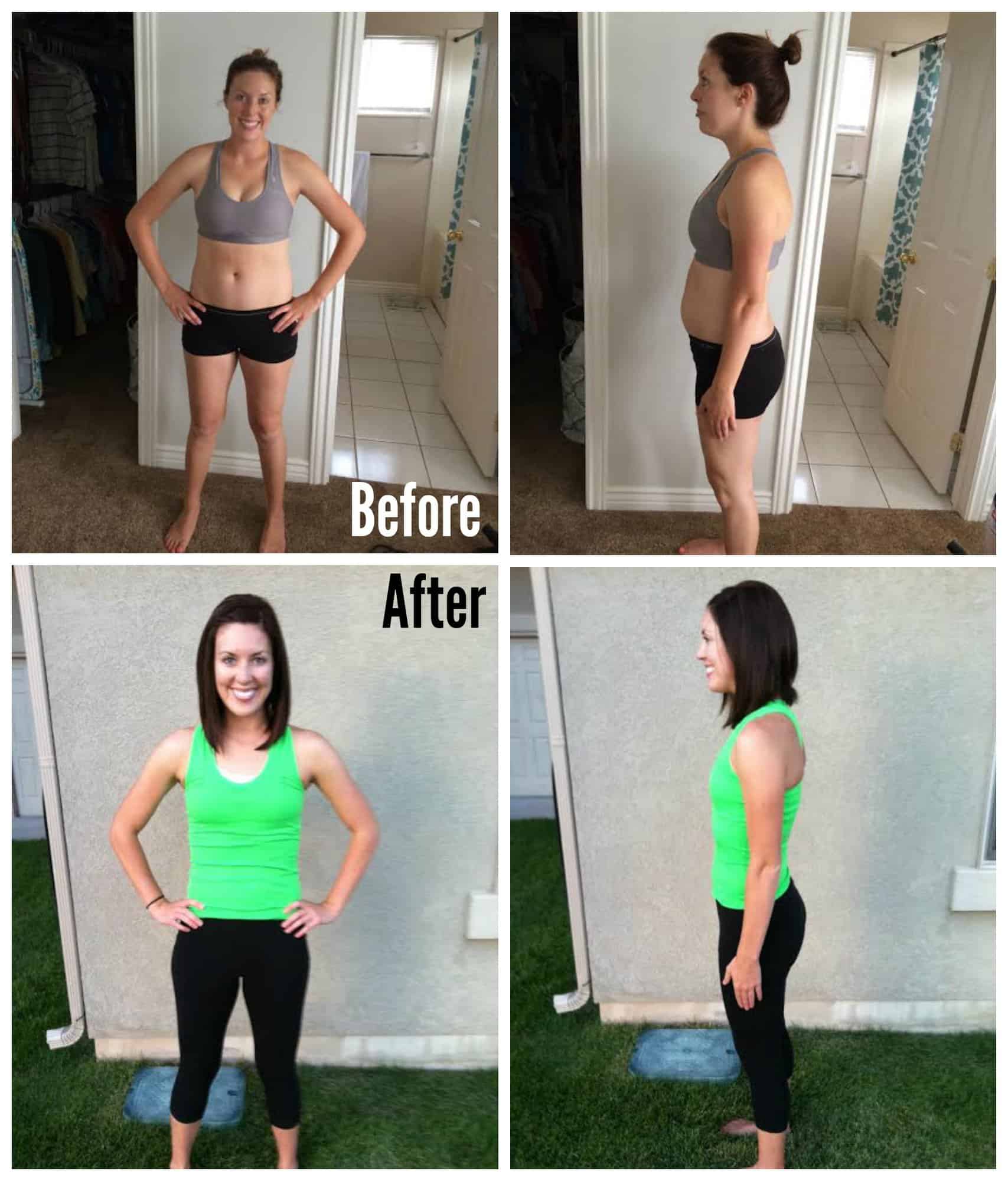 I did Jared's 8 Week Intermediate/Advanced program twice (so 16 weeks total), mostly because I had worked out before my pregnancy and I was ready to lose this baby weight fast! It goes to show you that you can lose weight and get back into shape, even without a gym membership. I also counted my calories using My Fitness Pal (I ate about 1500-1600 calories a day), which helped the weight come off even faster.
Eating right is half the battle- here are 100 of our Favorite Healthy Recipes that your family will love! I used many of these recipes as I was losing weight.
I have always loved working out, but the gym is pretty intimidating to me. After this last baby, the weight was coming off pretty slow and I knew I needed to step up my game, so I was excited to try these workouts at home. I am not going to lie- some were pretty hard and left me feeling so sore the next day! The workouts weren't even that long- only about 30-60 minutes a day – but they were effective.
Want to know what his program entails?
Here are samples of some of the workouts that I went through and that you will find in his programs:


Bodyweight Bootcamp – No More Arm Jiggle – Lose Your Love Handles – Sculpted Legs Workout
After completing his 8 week program (that only costs $7.99), I ran a half marathon with my sisters and mom and ended up getting my best time yet! All the cross-training and strength training really paid off.

(Lauren, me, mom, and Steph after running our race)
Because this program worked so well for my sisters and I, we wanted to share it with you.
You can get one of Jared's 8 Week Workout Programs for only $7.99. That's basically a dollar a week!
Get the Beginners Workout Plan here:




Get the Advanced Workout Plan here:



Here are the different plans – you can pick which one is right for you: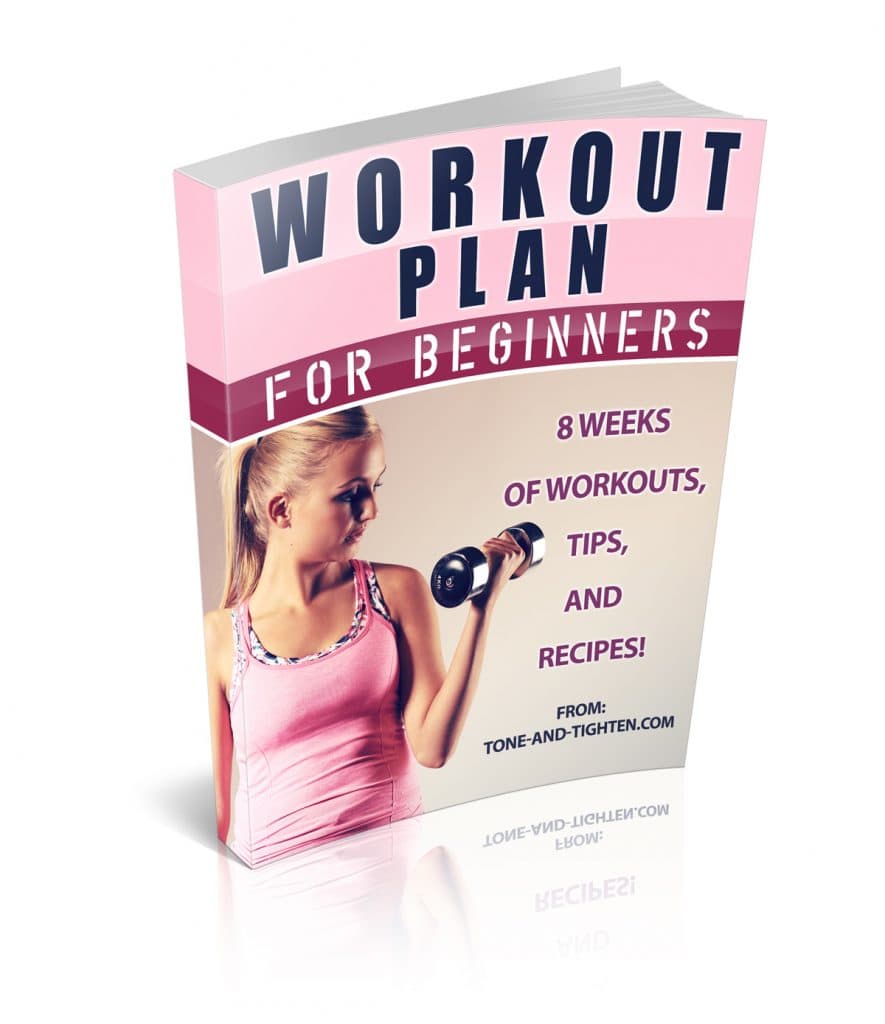 Inside the Beginners 8 Week Workout Plan you will find 4 workouts per week for an entire 8 weeks. While these workouts are designed for beginners, do not mistake that for easy! It will be a challenge, and it will be difficult, but if you can stick with it and challenge yourself to daily improvement you will see incredible results!
Jared tried to design this ebook to be as comprehensive a workout guide for beginners as possible. In addition to the eight weeks of workouts, he has included multiple bonus workouts! There are actually 50+ workouts included in this e-book- everything from weekly challenges to bonus 10-minute burners.
In addition to over 50 workouts, you will also find 15 healthy, easy, and delicious recipes that the whole family will love!

Finally, you will find multiple tips and motivational quotes/pictures to keep your eye on the prize and stay strong throughout the entire eight week period.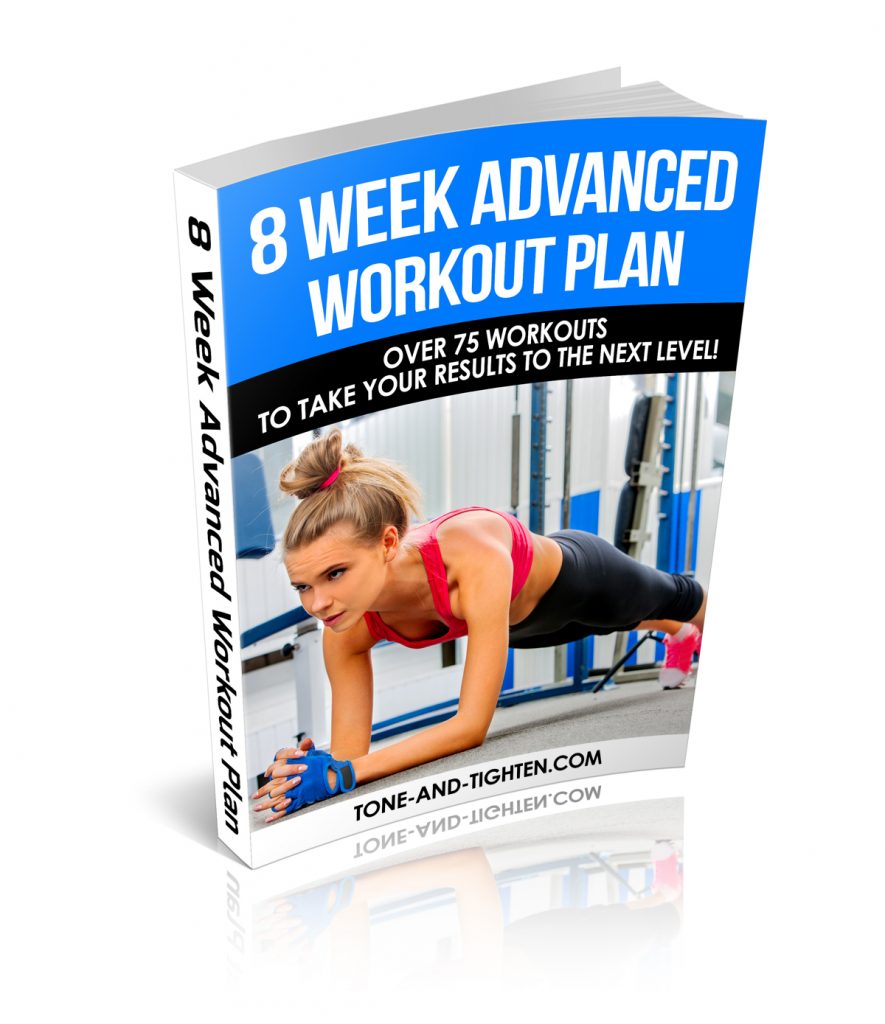 If you are ready to push yourself to the next level, then the Advanced 8 Week Workout Plan is for you! Inside, you will find workouts geared toward getting results. Most of the days will consist of 30-60 minute workouts, with emphasis on your arms, legs, and abs. With the help of dumbbells and other household items, we will transform your body and get you into shape.
With over 75 workouts, this eBook is ready to help you reach your fitness goals!
*Each eBook comes with both video and instructional workouts. Please keep that in mind before purchasing either of these eBooks. Also, in order to see the best results, many of the workouts use dumbbells. You can purchase an inexpensive set on Amazon or Walmart or check out your local Goodwill store for a used set. If you do not have access to dumbbells, you can use cans of food or even water bottles.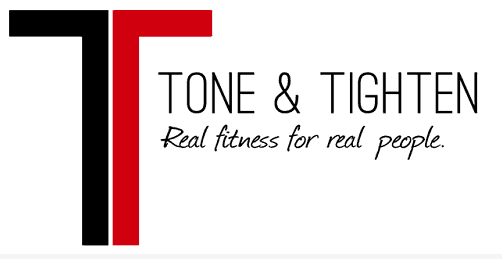 You can connect with Tone and Tighten on:
Facebook
Instagram
Twitter
Pinterest
Many of the links in this post are affiliate posts, but the opinions stated in this post are 100% honest and my own.